Have you ever heard a speaker that triggered you, inspired you, and stirred your soul, all at the same time? Amal Clooney did that for me when she spoke during the luncheon keynote session of the Texas Conference for Women, where I was a speaker, as well.
The conference was an exquisite gathering of inspiring, powerful, and successful women, where the theme was The Power Of Us, one that I believe in, because when we collaborate with each other, and support one another, as women, we can create an unstoppable force.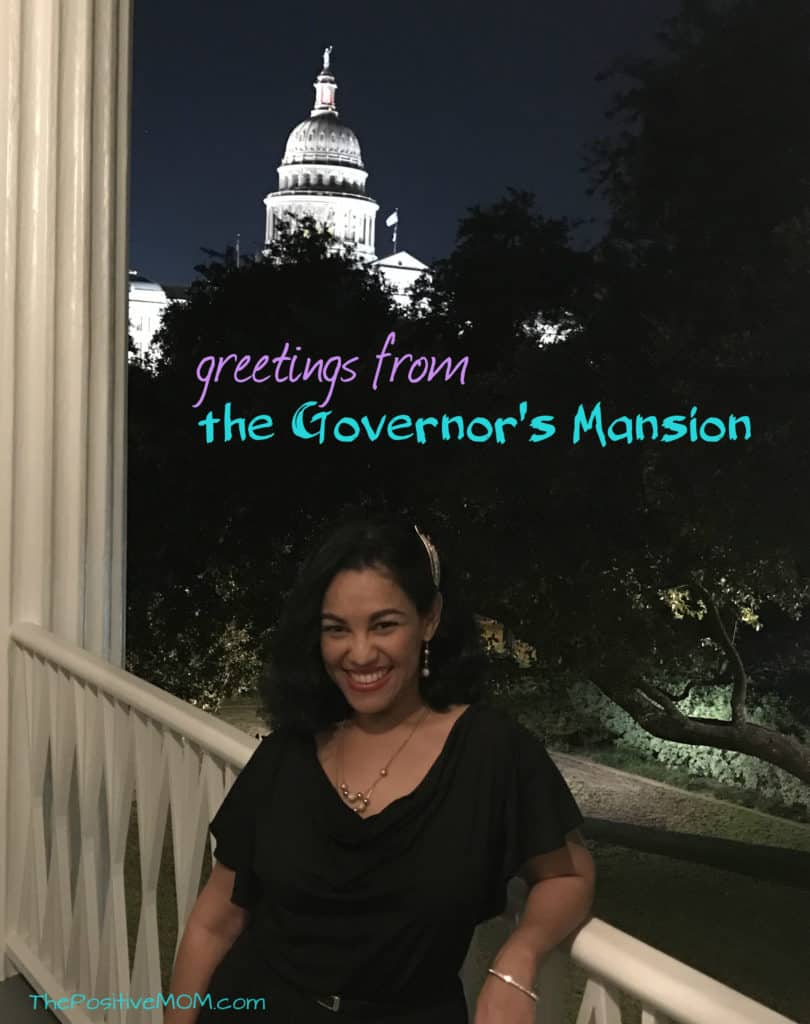 The Conferences for Women are one day non-partisan events that features thought provoking keynote and breakout sessions and valuable networking opportunities. It is an empowering environment, committed to the advancement of women both professionally and personally, and dedicated to moving from conversation to action to impact change, as well as make a difference socially and globally.
The journey started Monday night, when organizers, sponsors, and speakers gathered at the Governor's Mansion for a VIP reception. I did a Facebook Live broadcast from inside the mansion, because it was quite a sight and a delightful experience. I met incredible people, including Texas first lady Cecilia Abbott – who is a regular attendee and supporter of the Texas Women Conference – and I learned so much fascinating history, as well.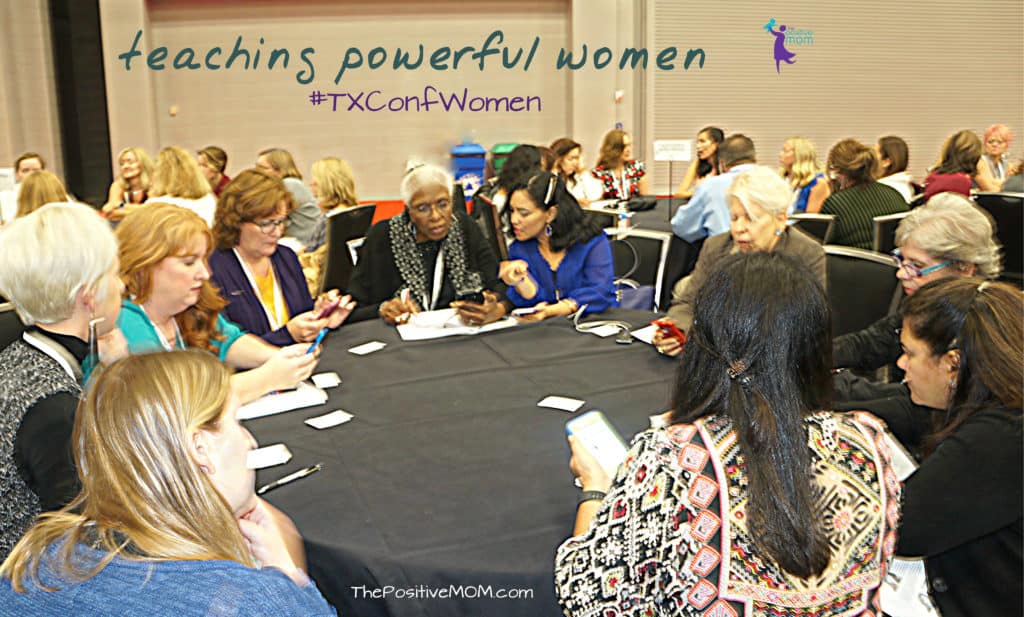 Tuesday was full of learning, making meaningful personal and business connections, and it was the day I had the privilege to speak, train, and teach many remarkable women.
Texas Conference for Women speakers offer practical tools and inspirational stories on the issues that matter most to women, including leadership, career advancement, personal development and social responsibility among many other topics.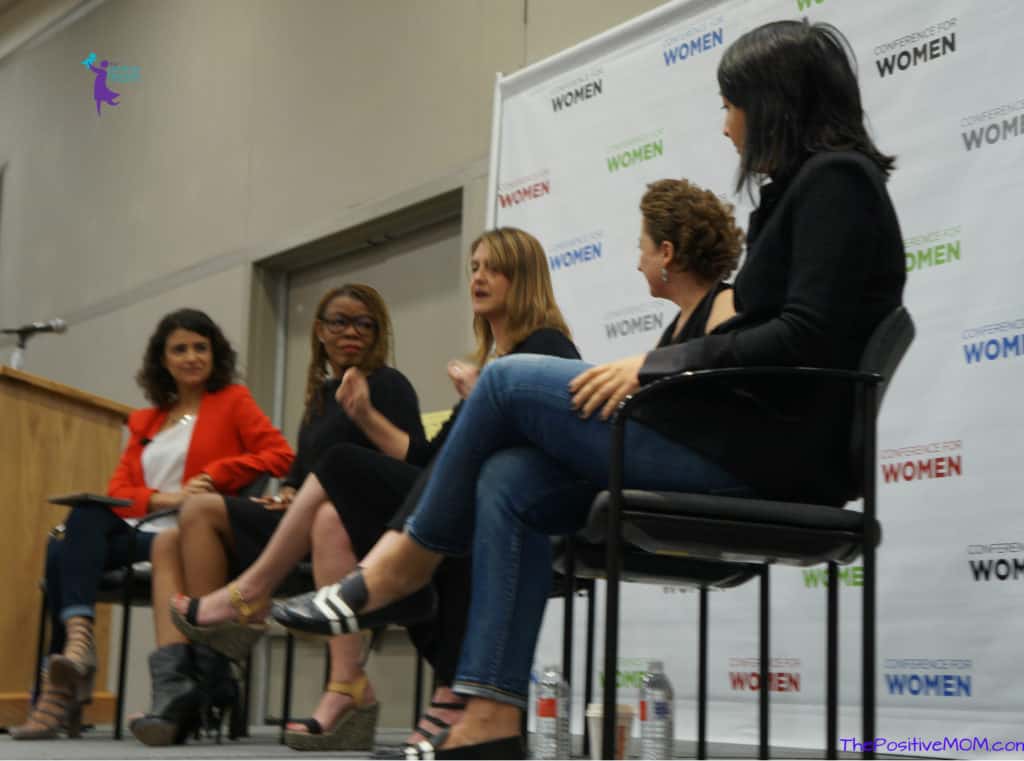 I brought my daughters along and they also connected with many women and brands. The Texas Conference for Women sponsors include Rackspace, Cisco, Dell, State Farm, United, United Healthcare, Deloitte, Liberty Mutual Insurance, Poo-Pourri, Phillips 66, The University of Texas at Austin, USAA, H.E.B., Texas Beverage Association, Accenture, Akamai, BMW, Erin Condren, ExxonMobil, Home Away, Huston-Tillotson University, IBM, Intel, KIND, Mary Kay, MasterCard, Mercer, NFP, NXP, Oracle, Brandy Pham NY, Retail Me Not, and Texas Woman's University.
This year's media partners included the Austin American-Statesman, Austin Monthly, Austin Woman, Clear Channel Outdoor, iHeart Media, KVUE ABC, and The Texas Tribune.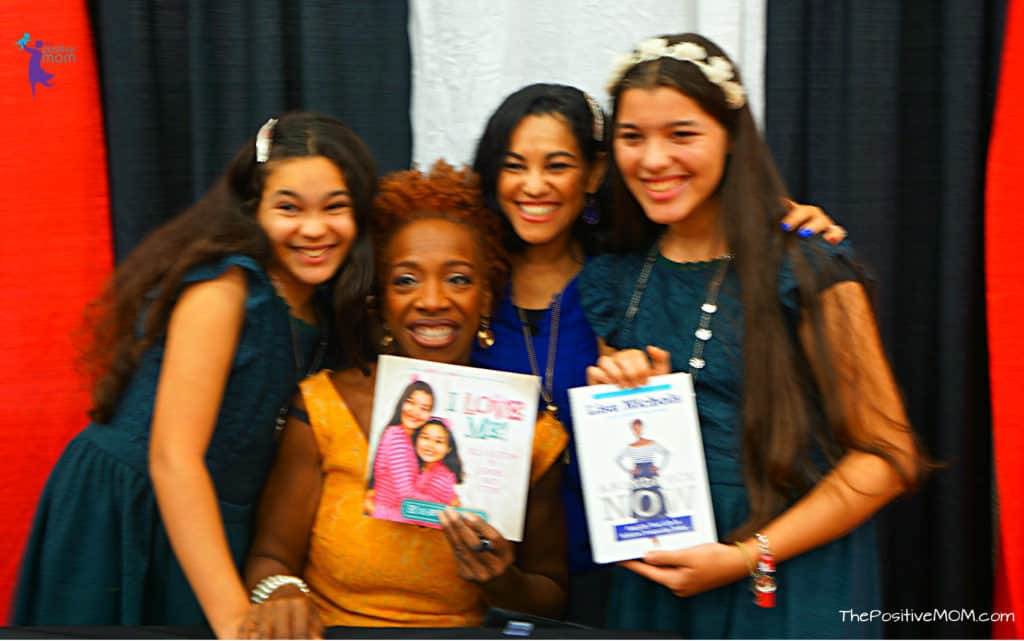 We were also delighted to hear from incredible speakers, such our beautiful friend Ana Flores of We All Grow Latina, Nely Galan, Terry Gruca, Nina Tassler, Annie E. Clark, Abby Wambach, Linda Cliatt-Wayman, Johnita Jones, Ehrika Gladden, Designer and fashion industry icon Diane von Furstenberg, Yasmine Winkler, Susie Gray, Aimee Hoyt, Lisa Nichols, Sam Ettus, Karen Quintos, and many more empowered women who empower women!
The Conferences have featured thousands of speakers with a diverse line-up of nationally recognized experts including Hillary Clinton, Patricia Arquette, Jessica Alba, Shonda Rhimes, Madeleine Albright, Sandra Day Connor, Maya Angelou, Condoleezza Rice, Lupita Nyong'o, Soledad O'Brien, Doris Kearns Goodwin, Carly Fiorina, Diana Nyad, Meg Whitman and Rachael Ray to name just a few. They also host a Young Women's Program, designed for high school junior and senior girls designed to teach the values of true leadership by addressing education, social action and networking skills.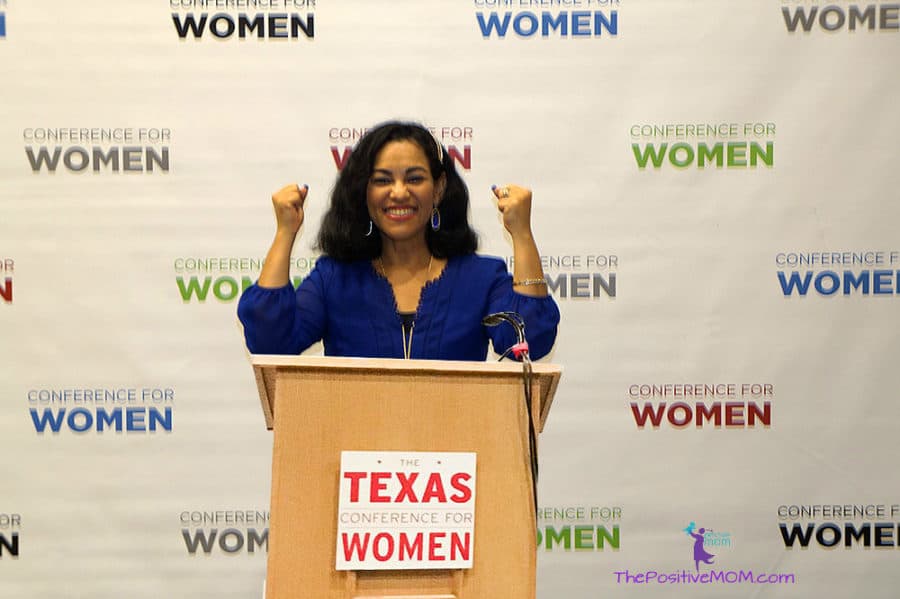 I was beautiful for me to be with my daughters to hear human rights attorney Amal Clooney deliver her amazing speech, and to see the connection between Amal Clooney and Motherhood, since she is not yet a mom.
During her keynote remarks, she noted it was her first time in Austin, though she had worked on the Enron case as a junior lawyer in Texas.
I'm sharing some key points of her speech with you, but you had to be there to feel the potent energy of the room and her bright presence!
As she spoke of how women are sexually harassed, assaulted, and trafficked all around the world, Amal Clooney encouraged us all to fight for our rights as women:
"Women's rights are human rights. They don't just affect women, they affect everyone. Holding back women is holding back half of every country in the world and stifles progress for all of us. So these are rights that we must all fight for."
She told us the story of Nadia, a Yazidi young woman whom she represents and is now a German refugee, as well as her own efforts to fight against ISIS and their brutal genocidal campaign, advocating with the United Nations, and bringing these cases to the the International Criminal Court in The Hague.
"Rape is a weapon of war that can lead to death, either through injury, or through suicide. A weapon that is designed to affect a woman's ability to procreate by separating her from the men in her community and making her unable to contemplate sexual relationships. As the UN put it, 'sexual violence in war is 'a step in the process of the destruction of a group, a destruction of the spirit, the will to live, and of life itself.'"
I was in tears during her speech and my daughters were in horror, hearing the atrocities many women of all ages go through. Clooney explained that these indignities degrade us all, and that the worst thing that we can do as women is not stand up for each other.
We can support one another everyday no matter where we are and what we do.
"As women, we may not be a minority, but there is a bond that we all share. It's not a bond of geography, it's not a bond of culture, or religion, it's a bond of shared experience. Experiences that only women go through and struggles that only women face. Women sticking up for other women, choosing to protect and celebrate each other instead of competing with or criticizing one another. Because if we are united, and we keep up the fight for each other's rights, I believe there is no limit to what we can do."
That's the power of us! That's why I believe we must end the "mom wars," by turning the judgment and the jealousy that makes motherhood harder for all of us.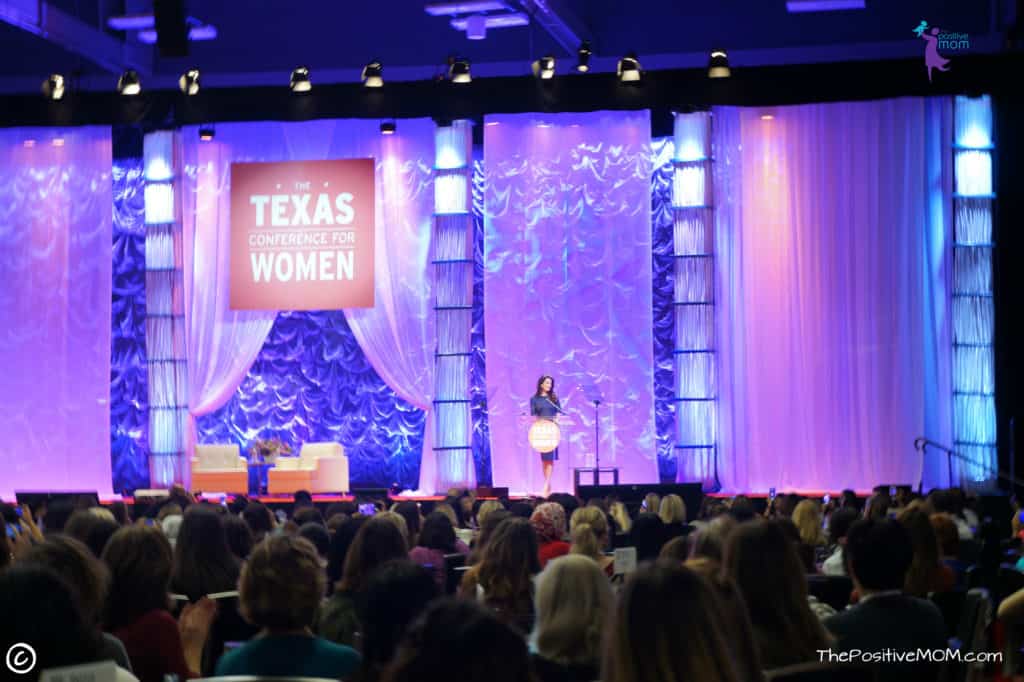 After the keynote session Amal Clooney was joined onstage by Carrol Bogert of the Marshall Project, a nonprofit journalism group that focuses on criminal justice issues. She asked a few questions and then opened up the floor to Q&A. A gorgeous attendee asked:
Do you have a role model? Whom do you look to, others who have come before you that inspire you?
Amal Clooney revealed that growing up, her mother was definitely a role model:
"She was always a working woman and someone who is very independent and cared about her career and cared about being independent but also had balance. She never lost her femininity and she believed the balance was important and that is something that stuck with me."
She also mentioned Supreme Court Justice (and Latina) Sonia Sotomayor, explaining that working with her as a clerk in the United States Court of Appeals. She was impressed at how sharp she was in the courtroom, yet very charming and very balanced.
I was really excited to hear these words, because we are often misled to believe that there is no balance, and that we cannot "have it all." Amal Clooney's mom, Baria, is a prominent journalist, who arrived in England from Lebanon in the 80's as a war refugee.
I get chills thinking about my daughters saying this about me sometime in the future. Isn't that a mom's biggest dream? And Amal Clooney shows us it can come true.
What inspired you most from these Amal Clooney's keynote speech highlights? I am personally moved to continue to spread my message of unity and balance in motherhood. Share your takeaways and thoughts on the comment box! Love you!

© Elayna Fernández ~ The Positive MOM