Guerrilla Marketing is not just the most powerful brand in history (over 21 million copies SOLD in 62 languages worldwide!) – it is the #1 guaranteed way for small business entrepreneurs to get access to powerful marketing strategies that were only available to multi-million dollar corporations.
The Guerrilla Marketing Course and Certification Program removes the mystery of marketing, and simplifies the process into a PROVEN system designed to Save You Sanity Time Energy and Money. (Plus FREE gifts!)
Jay Conrad Levinson, the Father of Guerrilla Marketing, and Elayna Fernandez, Licensed and Certified Guerrilla Marketing Master Trainer, creator of the "Guerrilla Positioning System – GPS™. Elayna is a best-selling author and keynote speaker, highly featured on national and international media as an expert, trusted by thousands of entrepreneurs and some of the world's successful leaders. Learn more…
Guerrilla Marketing is RIGHT for you if…
You're determined to succeed, and you've done everything you could think of, but despite your

HARD WORK

, you are not creating

steady, consistent cash flow,

and keep wondering, "where's the money?"
You are not sure which are the RIGHT TOOLS and STRATEGIES you must use to standout in the marketplace and you wish you could

LEVERAGE

your time and resources to reach and serve more clients

without frustration and exhaustion

.
You feel like you're constantly either "winging it" or "re-inventing the wheel" and you are

PAINFULLY AWARE

that you desperately need a tangible

PLAN

to attract the right clients.
If you know you want to ACCELERATE your business and have the IMPACT, INFLUENCE and INCOME that result in the FREEDOM that got you started as an entrepreneur in the first place, you must not miss the Guerrilla Marketing Virtual Training and Certification Course!Commit to getting the RESULTS you want and the TIME for what matters most to you, It's YOUR MOMENT to take your Passion and make it happen!
---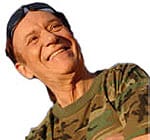 I have personally trained Elayna Fernandez in the art of Guerrilla Marketing. Elayna is a fantastic teacher, speaker, and friend. You will learn more from Elayna than you will at a 4-year college marketing program. I encourage you to learn from this star Master Trainer! ~ Jay Conrad Levinson, the Father of Guerrilla Marketing
---
Why You MUST Enroll in the
6-Figure Guerrilla Marketing Virtual Training
In the Guerrilla Marketing Course and Certification Virtual Training, Elayna Fernandez reveals how to turn your overwhelm and
procrastination into Passion, Profits, and Possibilities!
Here is just a snapshot of what you will learn from Elayna:
You will set yourself up to WIN by understanding and choosing the right Proven, Tried, and Tested weapons guaranteed to transform your business and grant you the FREEDOM you desire.
You will learn timeless and foundational Marketing secrets you can put to use right away to design a FULFILLING and PROFITABLE business.
You will get crystal clear on who you best serve, so you can powerfully and strategically communicate your marketing message, and easily identify, find, and attract ideal, loyal clients who are:

eager to buy from you

ready and willing to pay what you're worth, and

get started right away

happy to refer you to their peers

raving and excited to work with you!
PLUS
You will throw out your hope-and-pray marketing patterns and develop THE Seven Sentence Marketing Plan used by:

STEVE JOBS
BILL GATES

MICHAEL DELL
and many

Fortune 500 Companies Jay Conrad Levinson has mentored!

And don't forget
YOUR FREE GIFTS!
Enroll in the Guerrilla Marketing Course and Certification Program
NOW
and get 3 valuable INSTANT free bonuses that will teach you EXACTLY what you must do to monetize Social Media.
You'll get immediate access to
Elayna's Social Media Conversion Blueprint,
which includes: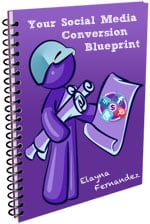 Elayna's "ABC's of Social Media" – Avoid the BIGGEST mistakes people make when using social media for business.

Elayna's Social Media Checklist – An EASY and SIMPLE Blueprint of what to do and when to do it!

Elayna's L.I.K.E.D Formula – Social media success made possible!
The secrets to Social Media conversion await!