I always say that success is a replicable process, and Walt Disney Animation Studios proves this theory over and over. But when you look at comedy-adventure "Zootopia" and its massive success, you start to wonder what goes into a film that breaks records around the world, with global earnings of almost a billion dollars.
But fame and dollar signs are just some of the many aspects of success. Zootopia has also stolen the hearts of critics and audiences worldwide, and has facilitated a deep conversation around bias in a way that is relatable and straightforward. Zootopia's social impact is immeasurable.
During my trip to Los Angeles with Disney, I had the privilege to attend an exclusive press event about the in-home release of Zootopia (available June 7 on DVD, Blu-ray, and Digital HD! I interviewed Zootopia filmmakers Byron P. Howard (director), Rich Moore (director), and Clark Spencer (producer), and got a deeper understanding about what made the story so rich, profound, and compelling, while making us cry, laugh, and have heart-to-heart conversations with our children.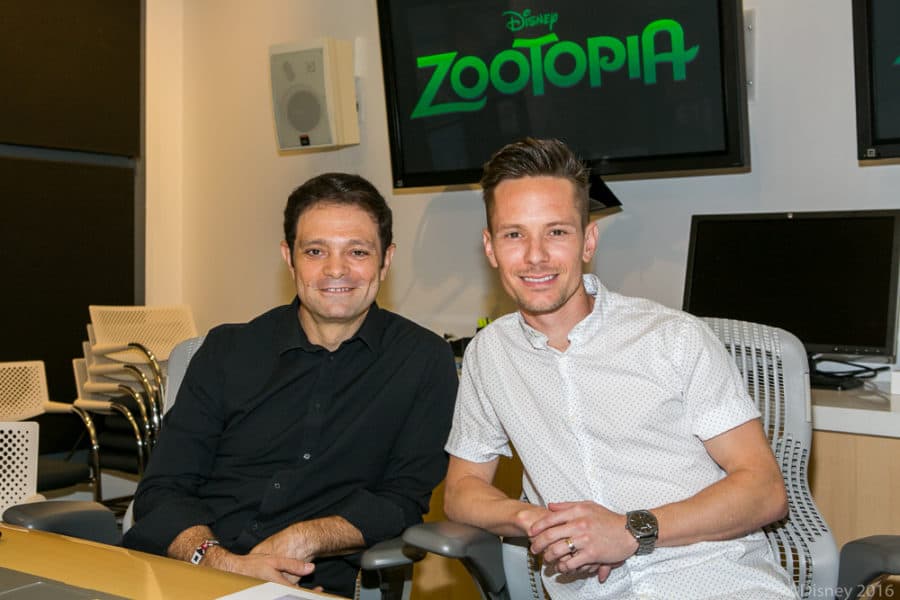 What made the experience even more inspiring was the opportunity to have an informal, and very enriching conversation with Renato dos Anjos and Chad Sellers, key animators for Zootopia.
Renato is the head of animation with Zootopia, while Chad is one of the animation supervisors for the film. Some of the characters he was in charge of were Mr. Big (who is not a mole!), Benjamin Clawhauser, and Koslov.
I learned so much from them, but the lesson that stuck out the most is how you can find inspiration as a mom in the most unexpected places.
"I loved drawing and I was always drawing. My sister loved school and she was always doing amazing at school.  I was not performing as well as she did, so my parents  what is he going to do he grows up… and not knowing what my future was going to be, but a friend of ours, took me and my drawings to the studio, and the owner, who is still a good friend, gave me the opportunity and that's pretty much how I've done since I was that age." Renato dos Anjos
"The supervisor for Nick used to be a plumber before he was an animator, and I didn't know I wanted to do this at all. Renato… can draw very well, but if it wasn't for computers, I don't even know if I'd be an animator.  I went to the Art Institute of Miami and learned each part of the process. I didn't really specialize in anything.  It wasn't until after college where I decided animation was where I wanted to focus." Chad Sellers
This almost brought me to tears, remembering one time when my daughters were speakers on the main stage at WordCamp Miami and someone asked them what they wanted to be when they grew up during the Q&A.  Their answer:
"We already are!" 
We sometimes worry so much about grades, scores, and titles or what our kids are going to do when they grow up, that we miss the point. With Renato and Chad, both successful, dedicated artists, we can see that there are people who know from very early on what their gift is, while others don't arrive until a little later… there's no right or wrong… no guilt, no regrets.
Renato and Chad prepared a thorough presentation to walk us through the process of animating Zootopia, and everything it took to bring the story to life. I see it as what is necessary to bring any dream to life, really.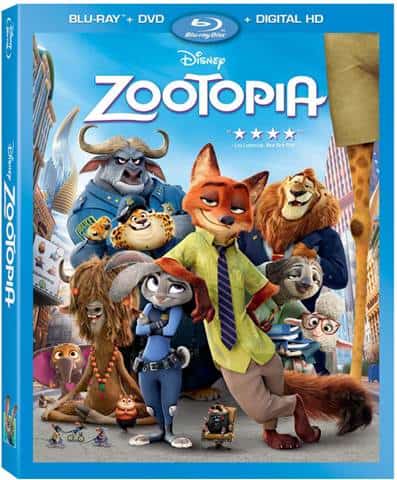 Learning
We always think that experts know everything, but what makes an expert is their voracious appetite to learn:
"Once you get used to animated humans, working on Tangled or Frozen, for instance, what we learn on one person is similar to what we do to another person and it makes your life easier as you go, but Zootopia had so many different variety of species that it made that very difficult for us, but in a good way because we want to be challenged, but you can never really apply what you learned from a mouse onto an elephant, for instance… the movie became really complex."
Bringing an all-animal world to life, with different environments (Tundratown, Sahara Square, Rainforest District, Bunnyburrow) and 64 unique animal species through animation, was a complex process they fully embraced.
Immersion
It was fascinating to learn the amount of research and thought that goes into making an animated film.  The animation crew took this to heart.
They watched footage of documentaries and several animated films of the past for reference, including one of Renato's favorite films, Robin Hood. He said that the animators of that film are still some of his favorite artists and heroes. But they didn't want to just do what had been done before:
"We decided to look at life for our main point of reference, so everything that you see in the movie was really based on something that we saw in the real world."
They went to the San Diego Animal Safari and other places to see the animals in person. They visited a local animal rescue facility.
"That was my first time seeing a fox in person which is amazing," declared Renato excitingly.
As the filmmakers told us, the film leadership went to Disney's Animal Kingdom in Florida, and eventually to Africa! They spent eleven days in Nairobi, Kenya, observing how the animals live and interact with one another.
"I wasn't expecting… how this trip changed our vision for the film. It really set the tone for the movie. We were the working the movie for about a year and a half.  We thought that we had seen everything that we could see.  We watched every documentary we could find, we went to all these different places, and we really thought we had done our homework, as far as research.  But as soon as we landed, within days of being there it really felt that we were really only scratching the surface.
These animals are free, without restrictions. They act differently, there's a certain aspect to their behavior that's very peaceful, different and unique, and also the fact that they're interacting with different species, as well is something that you don't see in here. That really set the tone and changed our perception on the movie." ~ Renato dos Anjos
But they didn't stop there. Some animators actually adopted rabbits, and part of Chad's research included watching mobster films, learning what hand gestures mean, and asking American-Itailan animators to bring in family dishes to prepare!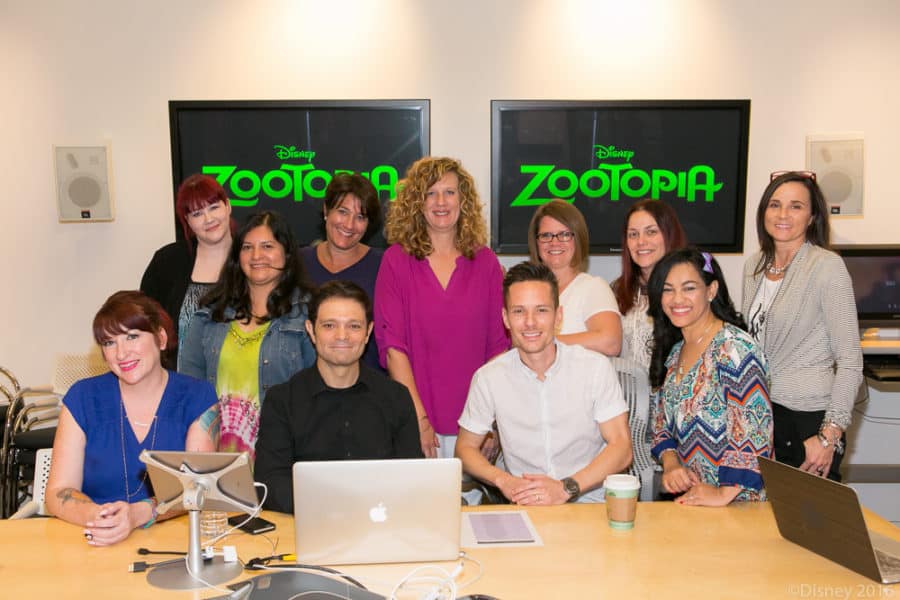 Long Hours
With Zootopia being a complex film, animators had to work and work, averaging about  68 hours a week for over two years. Doing what you love is amazing, and the passion keeps you energized, but I can attest to the fact that it takes a lot of sleepless nights (and days!) to bring a dream to life – and we moms can totally relate to that!
"You sit down and you work for hours and hours and hours and then you have these things that you do and then you show people and you get feedback and you go back and then you work for hours and hours and hours.  It's very interesting and very captivating." Renato dos Anjos
"You can't , and you lay in bed, and it's really all you think about. You can't turn it off." Chad Sellers
Ownership
Zootopia animators talk about the characters as friends, as people they love. You can see in their eyes and their body language how they have this deep love, reverence, and sense of ownership for everything about the movie.
"Along the way, each department, each artist adds their magic, it goes through everybody and everybody touches it.  You really feel like the family that created this thing.  Everybody did their part and everybody's a master at what they do and just, at the end, it's super rewarding to see people respond." Chad Sellers
"This movie becomes really part of you…and I don't think of these characters as 'this character I'm working on.' You're bringing his story to life, with a group of people that you really admire and that you know very well. It's intense in a way that we work a lot of hours.  We're here very early and we stay very late or literally we're having breakfast, lunch and dinner together for months. Throughout the process, you become really connected and become really close to the project and to the people that you're working with. When the movie is finished, it gives this really amazing sense of accomplishment and pride, and the peers and people that you did this with. It's pretty amazing." Renato dos Anjos
I got goosebumps when Renato dos Anjos spoke about Zootopia's opening weekend, which for Zootopia it was March 4th – and that's a date I can never forget because my brother and I have this joke about it being a day of the year that's also a command LOL – but anyways, here's what Renato said:
"That weekend… is the worst weekend. I cannot sleep. I don't know what to do with myself.  It's a very stressful weekend for me, but I'm so happy that people liked it."
I will never look at an opening weekend the same again. Do you know what I mean?
via GIPHY
Attention to Detail
There are so many details that I missed when watching Zootopia the first time, and each time after that has been enlightening. The amount of thought that was put into this animation film is overwhelming!
"I feel like just being observers for a profession, we really are. We get so lost in something. We can just be we're just looking at the interesting way that something moves.  It could be a person; it could be an animal… The weirdest things can inspire you." Chad Sellers
All the species in Zootopia are bipedal, except for Mr. Manchas, who is quadrupedal, however they were designed to have animal-like behaviors that are true to their nature, capturing their size, their broad range of movement, mouth shapes, and more!
There are also playful details! When Byron P. Howard taught us to draw Clawhouser, we learned that he has a Hidden Mickey on his cheek:
"Everybody sneaks the Hidden Mickeys in, and then they surprise you later.  In every department, somebody will sneak some in." said Chad
"Even the director sometimes doesn't know about it," added Renato
When you get Zootopia on DVD, Bluray, or Digital HD, you'll be able to learn more about these cool features.
Purpose
The Zootopia animators are extremely committed to excellence; however, they don't lose sight of what truly matters:
"We're trying to find what works and what doesn't for these characters, because we don't want to lose a connection with the audience and we want make sure that our characters were believable and relatable, so when you watch the movie you'll be engaged with those characters. The very first year and half or so was mostly just tests like that trying to experiment with what's right and what's not." Renato dos Anjos
At the end of the day, it's all about the connection. Sometimes as moms or mompreneurs, we get caught up in the to-do and forget the why-do. Does that happen to you, too?
Teamwork
It took 75 animators to bring Zootopia to life. Both Renato and Chad agreed it is a very intense process.
So, we have a winning story, extraordinary directors, and talented animators who are committed to each piece of the puzzle. What's the glue that held this winning team together? It's probably my favorite thing to share:
"If you have a vision for it people welcome that vision. I've never really been anywhere that gives you that kind of freedom to affect a movie that much." ~ Renato dos Anjos
Executive Producer John Lasseter was very involved in the making of Zootopia:
"In this one scene where Nick   eats this little piece of cake, and he wanted something very specific, so I asked if I could record him acting that, so we can pass it on to the animators, so… he acted it out for us." 
I loved being at Disney Toon Studios and to see the chemistry between the people that brought Zootopia to life. It is really a labor of love, and of course, the movie is a step toward a more positive world.
So now that you know all these interesting facts and understand the blueprint to bring the Zootopia dream and any dream to life, I know you're going to want to watch Zootopia again, or for the first time.
I went to see Zootopia twice on the big screen and we've been watching the Blu-ray version over and over since I came home. We can't get enough of it!  And now you can get it too! It is available June 7 on DVD, Bluray, and Digital HD. You can even preorder it on Amazon right NOW! (Aff)
Love Zootopia or simply curious about it? Join the conversation with #ZootopiaBluray, visit the official ZOOTOPIA website, Like Zootopia on Facebook, Follow @DisneyAnimation on Twitter, and Follow @DisneyAnimation on Instagram for more information
Are you inspired by the Zootopia animators? Share your thoughts with me below and make sure you share with your friends and followers so they can enjoy this incredible story, brought to life by an incredible team of talented and heart-centered experts.

© Elayna Fernández ~ The Positive MOM