Let the confessions begin. Seriously… If there is a woman out there who has never felt guilt in setting boundaries, I'd pay for her autograph. And I'll buy a door-sized poster.
As women, most of us were raised to believe that with setting boundaries and saying no, we take the risk of hurting other people's feelings, being left out or abandoned, losing a relationship we value, or having someone get angry, confrontational, or disagreeable. This makes life… and motherhood a little tougher on us.
With that being said, let me just say how much I love being a woman. I like everything about it… Well maybe I don't "like like" the monthly cramps, but I do embrace them. What I love the most about my femininity is the fact that God designed us to be gentle, soft, nurturing, comforting, and tender. That's why boo-boo kisser is a very important assignment in our "job description."
The issue at hand is that in the journey of love we have embarked, we at times forget we cannot be everything to everyone – all the time -, which causes us to end up overwhelmed, drained, burnt out, overstressed, and depleted, and to lose ourselves in the process, to the detriment of our family life. Unfortunately, setting boundaries is not a skill most of us were taught or learn the easy way, but the good news is we can learn to master it.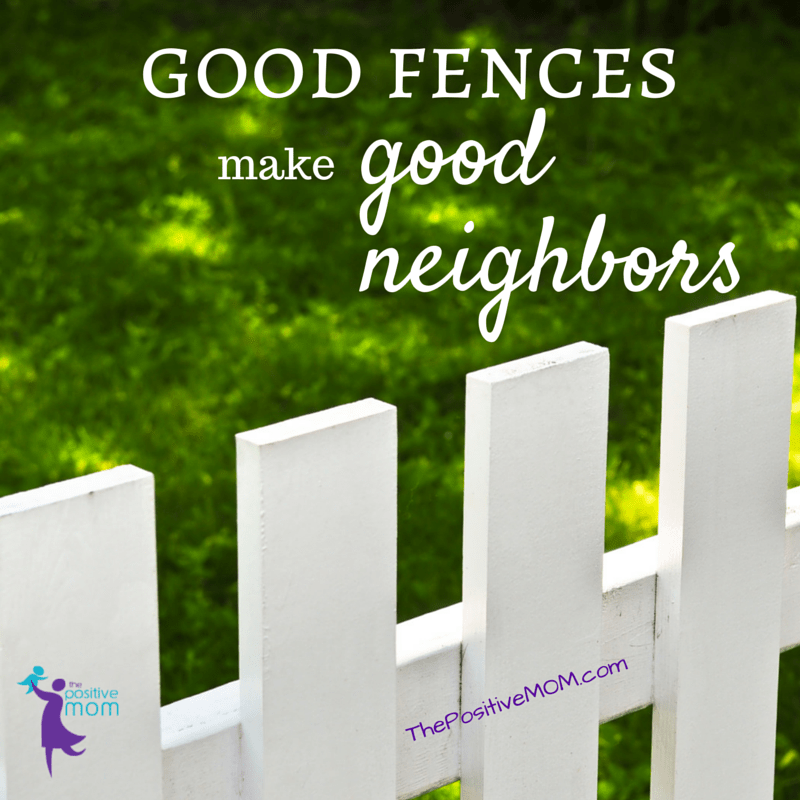 What Are Boundaries?
A boundary is a limit that clearly defines what you let in and what you keep out. Boundaries allow us to take care, protect, and defend ourselves.  Boundaries can be physical, emotional, mental, sexual, spiritual, financial… and affect all areas of life.
Why is setting boundaries so important in motherhood?
Without boundaries, we create dysfunctional relationships
Firm boundaries allow us to define how others may treat us
Setting healthy boundaries is a way to discover our true self
Healthy boundaries help us live a more joyful and balanced life
A lack of boundaries makes us feel powerless, resentful, unheard
Clear boundaries are a sign of self-respect, self-care, and self-love
Setting boundaries allows us to exercise our personal freedom
A lack of boundaries can lead to a frantic, chaotic, overwhelming life
Limits help us grow into the sane mom we were meant to be
Boundaries help us be more Christ-like
As you can see, setting clear, firm, healthy boundaries is a proactive step in improving the quality of your life.  The question is, as a mom caring for several people who constantly come to you for answers, solutions, and support, how do you do that without feeling guilty and drowning in drama?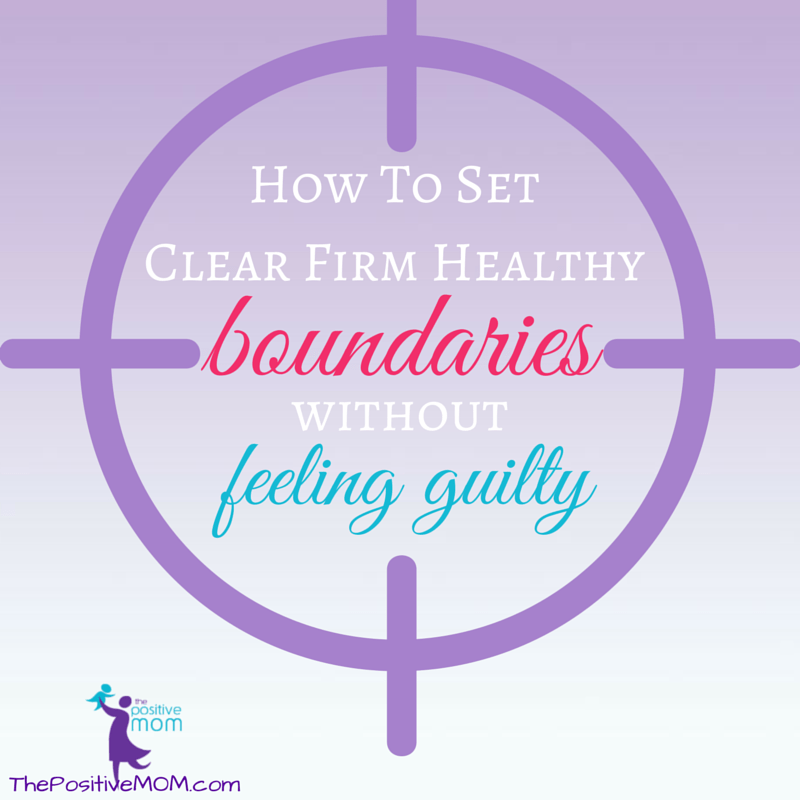 How To Set Clear Firm Healthy Boundaries Without Feeling Guilty:
As I learn more about boundaries and give myself permission to be more selective of the people I share my time, my energy, and my personal space with, I am saying YES to respecting, loving, and taking care of myself. I am saying yes to be the best me and the best mom I can be.
What boundary do you need to set or strengthen and how do you choose to set it?
PS. This is the first post in my "Boundaries In Motherhood" series. Stay tuned!

© Elayna Fernández ~ The Positive MOM