A Global Event Featuring 21 MENTORING SESSIONS
With Moms Like YOU
Who Will Help You Discover How To Heal Your Pain
And Use It To Fuel Your God-Given Purpose
Join host Elayna Fernandez ~ The Positive MOM — author, speaker, and award-winning success mentor to mompreneurs worldwide— as she engages in dialogue with 21 of the most inspiring moms in the blogosphere revealing faith-based tips, tools, and techniques on prayerfully selected areas you can use to positively transform your life, overcome the issues that are holding you back, unlock your divine potential – and MORE!
This Inspiring Mom Bloggers Virtual Summit Is For YOU if…
You are a mom, a blogger, or a mom blogger who feels stuck or not right where you would like to be in business or life
You are worried about your financial life even when you work so hard that you barely have time for yourself and for your family
You feel like you're overworked, overwhelmed, and overstressed with your role as a mom, wife, homemaker, and woman
You struggle with saying no and take on too much only to end up drained, depressed, and depleted, with no time to recharge
You sometimes wonder if there is a way to balance everything that is on your plate without drowning in clutter or losing your sanity
You are ready to create the extraordinary life you dream of yet lack specific direction on how to even get started
You try to make a positive change yet find yourself discouraged and stopped in your tracks by obstacles, paralyzing fear, and open wounds from your painful past experiences that need healing
You've felt lost and alone in your journey, wishing you had support, tools, resources, and encouragement to see you through the everyday chaos without looking like you're falling apart
You're on duty 24/7, juggling your blog with raising kids AND running your household – not to mention everything else! and would like to slow down, follow your passions, and enjoy what is most meaningful to you
You strive to be a guide, a mentor, and a nurturing catalyst for your children and/or your peers, yet you may struggle with low self esteem: feeling inadequate, guilty, ashamed, unqualified… or simply "not enough"
Do these sound a little bit "too familiar?"
…then you will absolutely want to register to the Inspiring Mom Bloggers free virtual summit and listen to all 21 interviews in this inspiring, empowering, and insight-filled series!

Our speakers are moms, wives, bloggers, and women like you, who have been where you are and can help you become unstuck and find your JOY!

Access the hope that can only be found in inspiration from another woman who has made it through hardships and turned trials into triumph.

Specific Answers To Your Questions About:
Balance 

Finances

Conquering Fears

Health, Fitness, and Weight

Empowering Thoughts and Words

Marriage and Relationships

Grief

Single Motherhood

Postpartum Depression 

Unexpected Life Changes

Handling A Miscarriage

Healing Autism

Finding Joy in Physical Pain

Overcoming Obstacles 

No Regrets SAHM 

Overcoming Abuse 

Homeschooling …and much more!
The Inspiring Mom Bloggers Summit sessions are packed with wisdom in a safe NO-PITCH environment, and designed with the sole purpose to give you access to inspiring stories that you will fill your soul with hope to make it through physical, emotional, spiritual, financial, and relationship challenges, to help you discover your greatness, and to empower you to create fulfilling joy in your family and financial success through embracing your God-given gifts!

Register NOW using the form on the top right for FREE and you will be eligible to receive limited FREE bonus gifts!
PLUS you'll get access to the audio recordings of every session for a week whether you join us LIVE or not!
---
Elayna Fernandez, The Positive MOM, is a Bestselling Author, International Keynote Speaker, and award-winning mentor to MOMpreneurs worldwide, Elayna is a Certified Facilitator of The Passion Test and Certified Guerrilla Marketing Master Trainer. A former homeless single mom, Elayna teaches mompreneurs worldwide how to overcome mommy guilt, struggles, and overwhelm and create JOY, BALANCE and SUCCESS on their own terms. Elayna's philosophy is, "BE Positive and You'll BE Powerful!"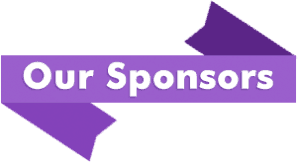 We are proudly supported by companies and causes we use and recommend: