Sometimes I chuckle when I bump into someone and small talk happens. She'll make a remark about my blog and "all the positivity" I share, and it is immediately evident and obvious that they have rarely read my posts – if at all.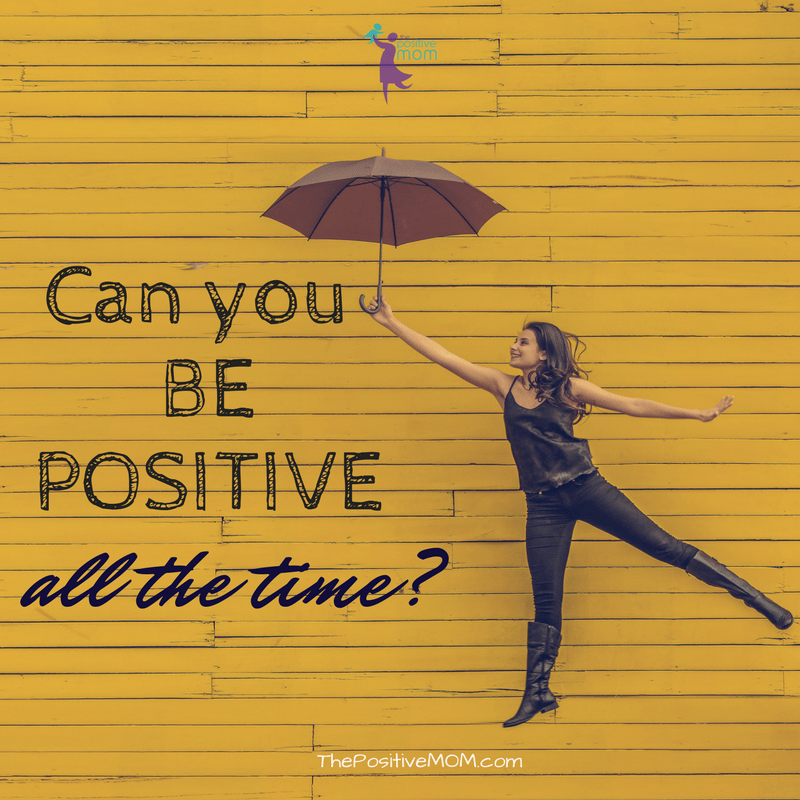 My words are not all about positivity and I don't claim to be positive all the time. I actually don't believe anyone can be! We have 1,440 minutes in the day and there is a lot happening between our ears and around us — and "it's not always rainbows and butterflies," as Adam Levine would sing in his stimulating voice. 
I'm not sure why positive has become a synonym of perfect, especially when it comes to motherhood. It seems that, as women, before we can feel like we own a quality, we need to feel like we own 100% of the shares. 
Ask any mom you know whether she is patient, sweet, disciplined, balanced, brave, or a good role model, and she's bound to tell you exactly how she's lacking and even what she's lacking in those areas. Can you relate to that too?
So when I call myself a positive mom, I can understand why someone may assume that I'm perfectly positive in every way and that everything I say or write comes in the form of a pep talk or motivational quote. But even though I just made the case on how we don't accept our virtues, I am being real when I say I'm quite far from being the Mary Poppins of positivity. I'm not practically positive in every way.
I do smile a lot, and you'll probably always see me flaunting my teeth – even the ones at the far back. Yes, I admit that I also do post a lot of encouraging posts on social media. Yes, I do say I'm blessed – in amounts that may even result annoying to many. Yes, I even share the positive side of negative situations. And I actually have a blog called "The Positive MOM." You got me. But don't be misled by any of this – I do also frown, cry, and get depressed on a regular basis.
Sometimes I feel that my heart is broken in tiny little pieces. Sometimes I hurt so badly that I don't think I'll ever recover. Sometimes, after I thought I had recovered, the pain is triggered and comes back stronger, and now my ego is bruised because I thought I was "above that."
I have made it a point to share my heartache more openly with you, because it's simply the honest truth. I definitely want to inspire you to look for the bright side, but that doesn't mean I don't acknowledge the inevitable presence of the darkness and the shadows.
You'll hear many people say that a positive attitude is truly the key to happiness. I don't believe it's that simple. Actually, believing that life's complex issues could be solved simply by our thinking can certainly frustrate many and invalidate most.
Sure, there are many people who can cope with life's painful moments by motivating themselves with a quote like "You've got this!" or maybe by reading their favorite Scripture verse – a classic like "this too shall pass." But if that is not you, don't feel you are defective.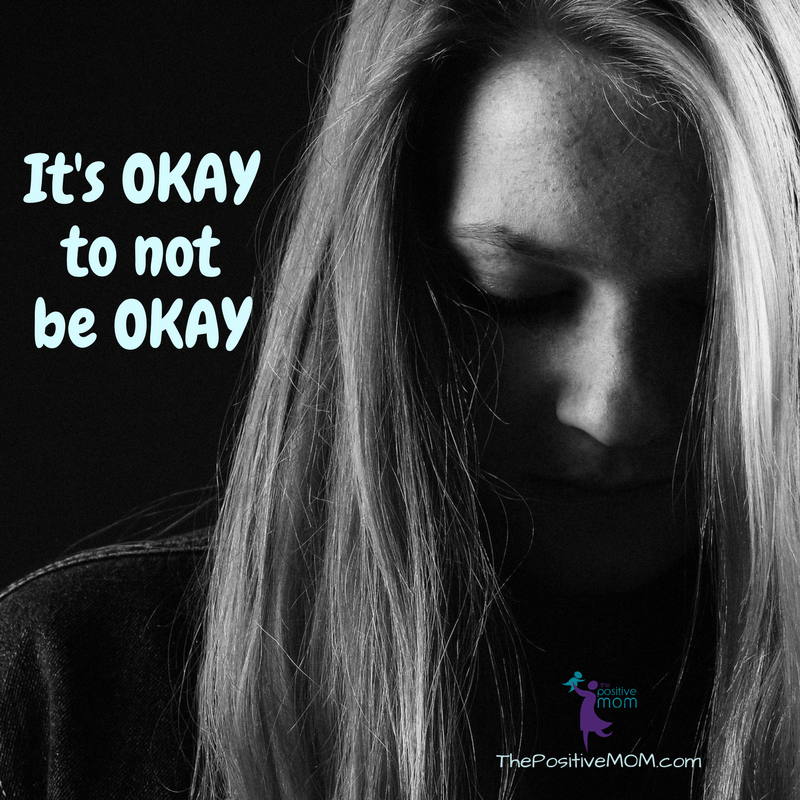 Here's a recent example of how UNpositive I can be: I skipped Church on Mother's Day to have a pity party with honor guest "me." I do get points for getting dress and showing up, although it was only because my Lil Pige was singing that day. I left as soon as I could, came home, got on my PJ's and cried like a toddler when they really want a toy and mamma says NO. It was a really ugly cry… and it felt great.
I didn't want to say (or hear) that everything was going to be okay. I didn't want to be 40. I didn't want to say positive affirmations. I wanted to dwell in the past for a bit. I just wanted to honor my emotions, to validate the little girl inside me in a safe space where she won't be called a faker, where I wouldn't lose ownership of my tears to a crocodile or any other reptiles, for that matter.
One of the best ways to be a positive mom is to give yourself permission to feel down… and to stay there as long as you need.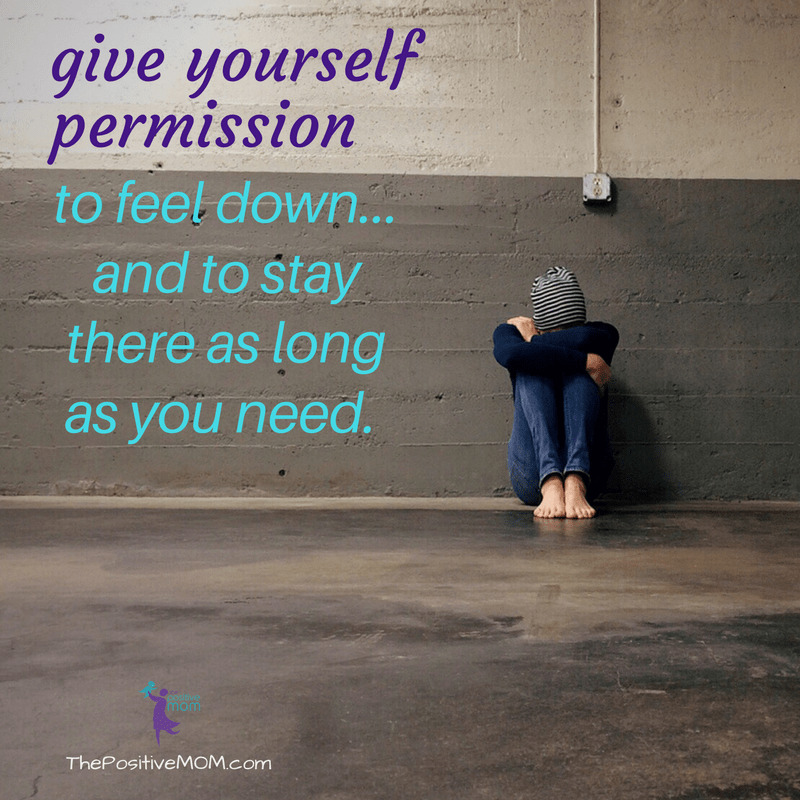 Don't feel like you are not positive because you get sad, disappointed, overwhelmed, or scared. Don't think your faith has failed you because you let yourself be an emotional wreck. Don't believe for a minute that you are any less amazing because you look back at those moments and you feel like you were a dramatic ridiculous mess.
Another way I choose to be positive is to have negative expectations, when needed. No matter how optimistic I get, some places, people, and situations tend to drain the life out of me. Having this awareness has been essential to protecting my energy, my sanity, and my mental health.
It's been so empowering to be able to be real about the way that I am feeling, and to know that it's part of who I am. Being self-aware to know what triggers me, being proactive in putting together a toolset to help me get back to positive when I'm ready, and sharing my journey with the people in my life have been three keys to recovery.
Deepak Chopra says "you can't make positive choices for the rest of your life without an environment that makes those choices easy, natural, and enjoyable," so I've had to have those hard talks with the people in my life – especially with my daughters.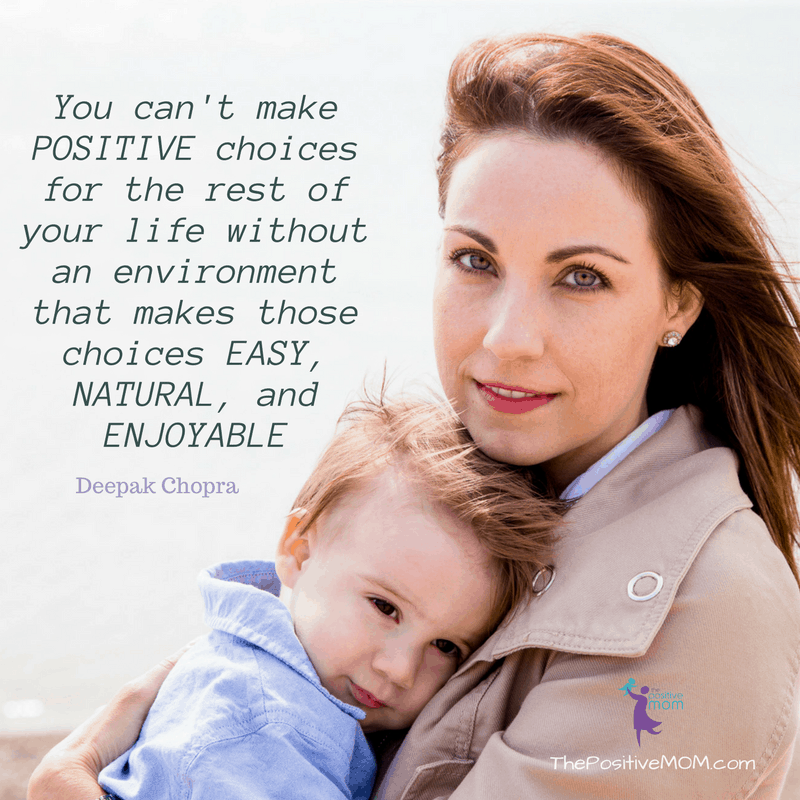 I thought that being a good mom meant pretending that I was happy all the time and never showing weakness, because "I didn't want to worry my daughters." I believed I would be a horrible mom to show my daughters how afraid, unwell, and alone I felt. That got me results, alright: I added insult to injury because now I felt like the biggest impostor in the planet, going against my core values.
A great step to being a positive mom is to be authentic and transparent. It helps your children have realistic expectations on how life and relationships work, allows them to relate to you, and to foster an environment in which you can heal, and regain your sanity, at your own pace.
I now let my daughters see me cry and feel angry, and I let them know when depression or anxiety kick in. They know of the traumatic experiences I've endured, of the suicidal thoughts that invade my mind, and of any struggles that may trouble my heart. Through those heart to hearts, we've become more connected and individually empowered.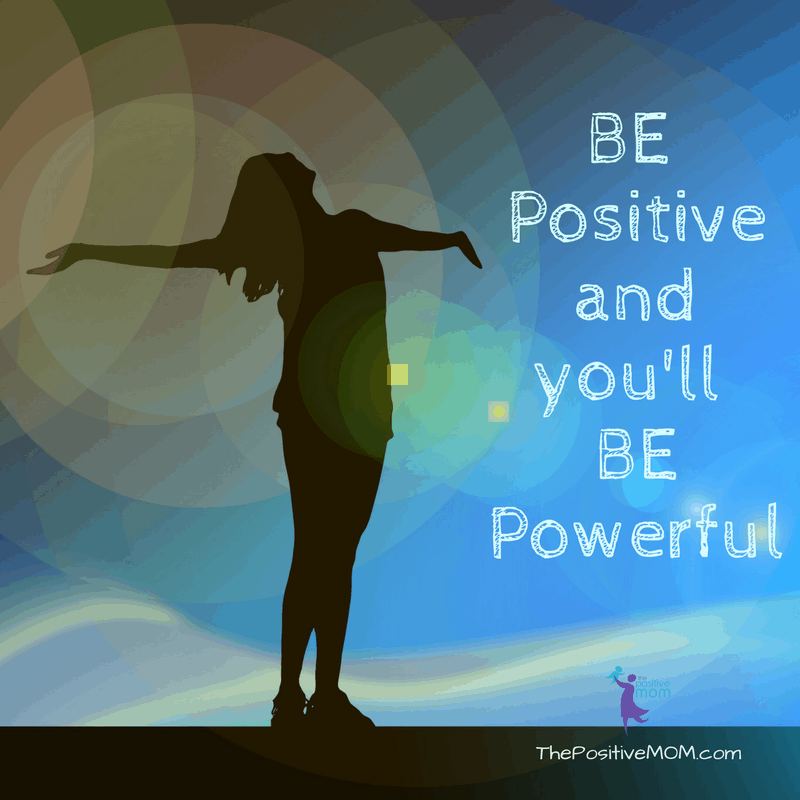 And since I cannot be positive all the time, I have created the motto "BE Positive and You'll BE Powerful," to remind me that whenever I do think positively and feel like my faith is unwavering, I need to take that power and do something beneficial with it. 
The Dalai Lama claims that "in order to carry a positive action we must develop here a positive vision," but sometimes the vision is there and we fail to act on it. Having a vision doesn't mean you shut down your feelings of loss, anger, fear, sadness, and frustration, but that you decide to move forward in spite of that happened, knowing you will be guided and sustained through it. You do not transform your life only by thinking and taking personal responsibility; action must solidify those thoughts and beliefs.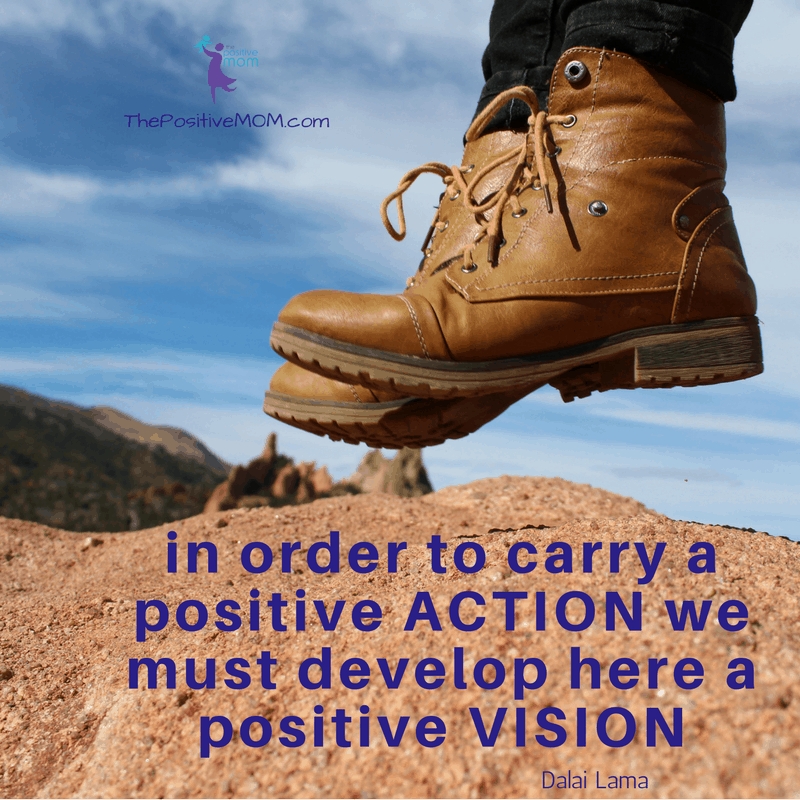 Positive thinking can truly be a gift, but you cannot be positive all the time. We must accept that life is difficult and it comes with growing pains. You're going to feel defeated, betrayed, used, abused, and hurt… You're going to doubt yourself, be afraid, and feel like a failure… You're going to ask yourself WHY and not know the answer or want to accept the answer… and that's all allowed.
As you become self-aware, start being proactive in your healing without condemning yourself, and share your journey with others who can support you, you will come back to a place of positivity and power – where God wants you to be (as much as you can!).
Can you be positive all the time? Share the lessons you've learned from difficult times with us!