8 years ago, I found myself lost, overwhelmed, and traumatized by the challenge of starting a new life as a single mom with two toddlers. I was married for only a little over 3 years, but separation, divorce, breakups, are painful no matter how long you did "the relationship thing" for.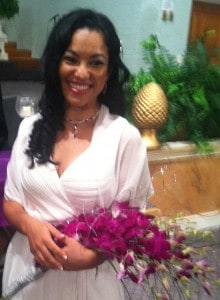 October 19th marked the start of a new episode of my life. As the words were pronounced: "This is not just the beginning of a marriage, but the beginning of a new family," they predicted the start of a tough transition period.
As excited as I am, and as blessed as I feel to be now married to my best friend, there's a lot to get used to. Living together, waking up together…and (oh no) parenting together!
The girls and I have been a tight unit with a close bond, and we were used to doing things in our terms and timeline and it's all changed.  I admit it has been easier for them than it has for me. I have had to learn to consciously factor my husband's schedule into my plans, to include him in my all-day everyday decisions, to be sensitive to what he is not comfortable with, and to support his values and ideas.
As we work on blending our lives and our families what helped the most is to have candidly, clearly, and consistently discuss parenting rules, discipline styles, and expectations before the big day. Realizing he didn't come equipped with mind-reading skills has been wonderful!
In our day-to-day, I am choosing to first and foremost present a united front and to proactively define our roles of authority.
When I vowed to be a wife, I also secretly vowed to take deep breaths when my single parent gene kicks in so I can enjoy my new partner in life, keeping in perspective the reasons why I got married to him in the first place.
The truth is, after so many challenges and making it through them, I am thrilled to have found someone who complements me in a perfectly imperfect way. He is loving, supportive, patient, and understanding, and it is so amazing to have him in my life.
I'm embracing my marriage at my own pace and deciding to be a positive wife, a Proverbs 31 wife, by loving and respecting my husband as the head and guide of my family.