Do you ever
feel stuck, overwhelmed and unsatisfied?

feel like you're going in circles, like you're doing much and accomplishing little?

feel like there's something missing, but you're not quite sure what that is?
…then The Passion Test is right for you!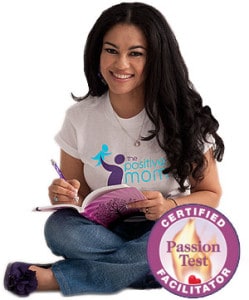 Hola! I'm Elayna Fernandez ~ The Positive MOM, a faith-based Certified Passion Test Facilitator, and I believe you were masterfully designed for a specific purpose, and deliberately destined for greatness.
I believe that when God gives YOU a VISION, He is willing to provide the PROVISION to make it come true!
The people, places, activities, objects, and causes you are passionate about are the clues of your purpose!
We are promised that if we "ASK, SEEK, and KNOCK" we will be given, we will find, and doors will be opened. At times, we feel like maybe that was written for someone else and we simply don't seem to qualify.
What if you had more CLARITY about exactly who you are, your Purpose, and your Priorities in life?
What if you knew without a doubt you are walking the path and in the direction God wants you to go?
What if you could get everything you truly need and desire, and were focused on taking consistent action toward your ideal life?
My mentor, and creator of The Passion Test, Janet Bray Attwood says:
"When you are clear, what you want will show up in your life, and only to the extent that you are clear."
This is illustrated in James 4:3 as: "Ye ask, and receive not, because ye ask amiss."
As moms, we put ourselves last and forget to pursue our desires in the name of self-sacrifice. When we become UNQUESTIONABLY CLEAR about what we truly crave in our lives, our capacity to receive those blessings expands.
If You've Been Wishing To BE, Have, Do, and Experience MORE
without Feeling Guilty and Overwhelmed,
you MUST start with the Passion Test !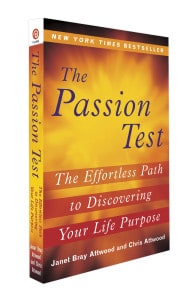 I will help you gain the CLARITY and FOCUS you need to create the what you truly desire in your life, while avoiding the guilt, fear, and overwhelm.
Discovering your Top Passions is the first step in your journey to consciously manifest what you want because you will gain complete clarity on who you are meant to be and breakthrough your fears, barriers, and challenges so you can enjoy the blessings you don't know you're missing out on.
When You Discover YOUR Top PASSIONS… You Can Consciously Create JOY, FREEDOM, and SUCCESS in your LIFE, and Align with Your Personal DESTINY.
The Passion Test is simple to take and fun to do.
It's an easy step-by-step S.Y.S.T.E.M to help you CLEARLY identify your Top 5 Passions and get access to a BLUEPRINT of the life you deeply crave!
Imagine Becoming the Masterful Artist Of Your Own Destiny! It is POSSIBLE!
I invite you to join me, for a LIMITED time, in a discounted Passion Test process including Two Private 1-hour Sessions of The Passion Test where you will finally expand your awareness to tune into what you were created for! It's YOUR Time!
Here's Why You MUST Enroll On The Passion Test Sessions NOW!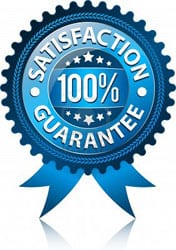 Finding out your Passions, your Priorities, and your Purpose will help you make choices that leave you feeling empowered rather than guilty. The Passion Test is a fun, judgment-free, and simple process, treated with the utmost confidentiality.
Each 1-on-1 Passion Session is regularly priced at $150, for at total $300 VALUE. When You Enroll NOW Today, you only pay $197 for both sessions and save $103!
As soon as you enroll in your Passion Test Sessions, you will get Instant access to Pre-Work and instructions to guide you in your preparation for your Passion Test Sessions.
We can work together on Zoom, on time and date that works well for both of us.

On our first 1-hr 1-on-1 Passion Test Session, you will:
Examine and move through any limiting beliefs that may be holding you back from Living a Life Filled with Passion.
Discover your top 5 passions so you can finally get started on a journey to a Joyful Life On Your Terms
Learn the One Simple, yet Powerful Strategy that is guaranteed to Keep You on Track and Aligned with Your Passions

On our second 1-hr 1-on-1 Passion Test Session, we will:
Learn Elayna's 7 Step Formula to Balance, Joy, and Success On Your Terms!
Go deep into defining your Ideal Life [a life where you are Fully Stepping Into Your Purpose]
Identify the next steps on your journey toward Designing a Life You LOVE – on your own terms!
Are you ready to:
Go Through The Passion Test to Discover Your Top 5 Passions

See Where You Stand Right Now In Living Your Passions

Start Practicing The 3 Keys To Creating Anything You Choose To Have
… and much more!
I recommend The Passion Test because it literally transformed my life, allowing me to see that fear was keeping me stuck and preventing me from enjoying blessings I didn't know I was missing.
I became a Certified Facilitator because I want to share this tool with you and pay it forward!
Here's What Others Are Saying About The Passion Test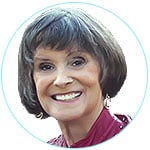 "I started reading The Passion Test book, and thought I had a pretty good idea of what the test involved. The experience of being personally guided through a more thorough process than the book offered, and having a Elayna, a trained and experienced facilitator, clarify and guide the process was immeasurably helpful. By committing to, and thoroughly engaging in the process, I was able to achieve such clarity and focus, not only for the direction of my business, but also for my life. I came away from the experience with a clear vision of what I need to do going forward to grow and nurture my business, as well as clarifying how that vision comports with my personal life and values. It is crystal clear to me now that the vision I had for my business was not in total harmony with the vision I thought I had for my life. Personal and business passions do go hand-in-hand, and the test is worth its weight in gold for me to clearly identify my passions, and gain the clarity and focus I need to lead a successful and fulfilled life." ~ Betty Taylor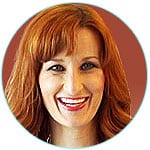 "I loved, loved, loved working with Elayna. She has a true gift for helping women discover and live in their passion. She helps you dig deep and get real with yourself in the most caring and loving way. She supports you in getting out of your own way and lovingly helps you leap into your bravery. She is the best friend every woman needs and wants. She is there to guide, help, and support you without judgment while helping you transform your life to what your heart really desires. She is a true rare gem that fills your heart with joy and happiness. Even if you 'think' you know your passion, you don't. The only way to become your true self is to step up in a big way. Every woman needs to work with Elayna to become the woman she's meant to be. Elayna will change your life." ~ Jessica Rector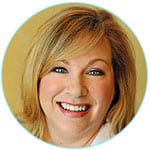 "Going through the Passion Test experience with Elayna was quite amazing. She has a way of leading and guiding you through it with ease and confidence. It enabled me to drill down the important things in my life and business to the top five I choose to focus on and make decisions around. What to say yes to and what to say no to. As a result of going through this process I said no (let go) of something that had been holding me back for several years and now realize more success and happiness because of it. I highly encourage you to invest in yourself and walk through the Passion Test. Worth the price of admission!" ~ Pam Russell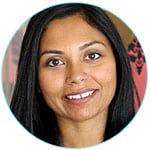 "Elayna suggested I take The Passion Test before jumping into her guerrilla marketing training for my second business. Boy I'm glad I did!By the time we were done I knew what the key themes and most important things in life were. I hadn't taken the time to figure this out before. Now if I start thinking of other business ideas, I look at the key words if it doesn't align with those, it's not the right business for me at this point." ~ Milli Suleman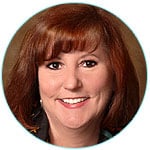 "The Passion Test process with Elayna has been an amazing journey of discovery for me! I was enthralled to discover my top 5 passions and surprised at how it all fits into my life! These passions are now on a poster on my office wall to remind me and guide me as I grow and serve the Lord! Thank you Passionate Mom!" ~ Karen Lindwall-Bourg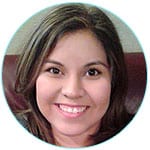 "Taking The Passion Test was one of the best choices I've made. There is always so much to accomplish, but you wonder if that's what you really want to do. I was able to put my desires into perspective. I never thought that I wanted to be a writer, but after taking The Passion Test with Elayna, not only do I want to be a writer, I want to be a well-known author. I highly recommend for you to take The Passion Test and discover the world ahead of you." ~ Janette Villalobos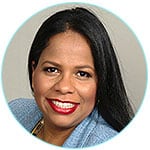 "I had been an entrepreneur for over two years when Elayna suggested I should take the Passion Test; I took her advice and was pleasantly surprised with the process. It helped bring clarity to all aspects of my life. I loved that the approach is to guide our actions by our passions in order to achieve balance and success in our own terms. I loved taking the Passion Test and recommend it for anyone who wants to find balance and discover their purpose." ~ Dania Santana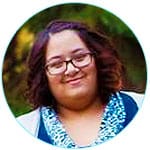 "I thought I knew exactly what I wanted out of life. Taking The Passion Test has proved to be one of the most valuable tests I have ever taken. Elayna worked with me as I rediscovered exactly what it was that drove me. The Passion Test shocked me with its results. I was suppressing many of my passions with fear. Elayna helped me to get to the root of what ignited my heart with purpose through different exercises. With Elayna's help I now figured out my purpose that I now use as a guideline for everyday decisions. The Passion Test has opened my eyes and my mind. I definitely recommend anyone who wants to become the best they can be to take the test." ~ Neyssa Jump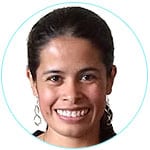 "Taking The Passion Test has turned out to be a very rewarding experience for me. I had been feeling disoriented and overwhelmed, and after going through the process, I feel like I have more clarity and a stronger sense of direction. I also have a framework that helps me to make the right choices in life, and prioritize what is most important for me. This invaluable experience has helped me reconnect with my deeper truth and realign with my true desires. I feel excited about my future and about living a more passionate and purposeful life. I am very thankful to Elayna for walking me through this amazing experience. I would highly recommend taking the passion test to those who are looking to enrich their personal / spiritual / professional journeys." ~ Aida Rojas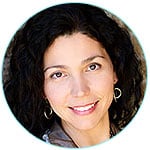 "The Passion Test is awesome! It gave me the clarity I needed to focus on my TRUE top 5 passions and God-given purpose for my life. I felt overwhelmed, stressed, and defeated from limiting thoughts and a negative mindset. The process was powerful and pushed me past my superficial answers and allowed me to be true to myself. I love Elayna and her positive energy she brings to my life and I highly recommend the Passion Test!" ~ Jessica Brassington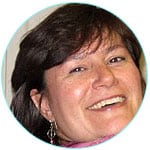 "Doing The Passion Test with Elayna opened up my eyes to what my true passions and priorities are. I also realized that I am doing what I love, so it was reassuring to find out that I'm on the right track. I highly recommend doing The Passion Test if you want to get clear on what you really want in your life." ~ Shirley Coumont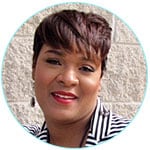 "I am still in awe of The Passion Test and my results. I feel like I've been given a clean slate to truly create the life that I want. I feel better knowing that as I strategically plan my reinvention, I am doing so with a truer sense of me in mind." ~ LaToyia Dennis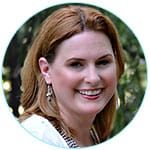 "Going through the passion test with Elayna was an eye opening experience. I've gone through multiple personality and "traits" tests but this one was different. It was eye opening to write a list of what you want your life to look like. It really blew my mind when I had to narrow that list to my top five priorities. Until the last minute, I was not sure what I was going to prioritize (but Elayna helped me through that. ) I highly recommend The Passion Test whether you are just getting started on a new adventure or have been in business for year to refocus." ~ Jen Walsh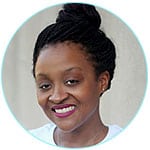 "Meeting Ms. Elayna, has been one of the best gifts God could have blessed me with. When she emailed me and asked me about doing The Passion Test, I wanted to say no, however I realizing that this was an answer to my prayers, I said yes. Taking the Passion Test showed me how much fear played a part in my now. Sitting down with Ms. Elayna, could be intimidating, but she didn't make me feel that way. She has a heart of gold that wants to see you walking in your Passion! Everything I do now, I ask it up against my Top 5 Passions to make sure I'm not wasting time; I'm another step closer to my Purpose!
I recommend you doing the Passion Test with Ms. Elayna, it will change your life for the better!♡ ~ Trina Smith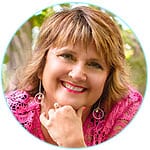 "During the Passion test, I felt very overwhelmed by the things I believed to be important to me. With Elayna's guidance, I began to feel a clarity I had never experienced before. I realized that I was getting in my own way of true and complete satisfaction with the life I have created. I won't say the process is easy because self recognition is one of the things I find hardest. I do believe that it is more than worth it. I've always heard, how will you know when you get where you're going if you don't know where that is or have a map to get there. Working with Elayna helps me figure out those things and she does it with grace and dignity. There is such a no judgement zone with her, there is no stifling anything and therefore, you are free to work on everything. I am confident she will continue to lovingly guide me to find the exact place God wants me to be." ~ Vickey Foster

"Working through the passion test with Elayna has been a clarifying experience for me. It forced me to figure out not only what I am most passionate about, but to articulate those passions in a way that opens me to possibility. Elayna's insightful questions and coaching were encouraging as I worked through my own thoughts, feelings and beliefs." ~ Kelley Eubanks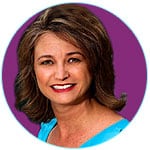 "After taking The Passion Test with Elayna I am now focused and have direction on reaching my highest goals! She is a wealth of information, very creative and will be straight forward on keeping on track! She will get you out of your comfort zone and genuinely cares for your success. Wish I would have found her years ago!" ~ Pam Goodwin

"Taking The Passion Test with Elayna was an overwhelming journey. Having never focused on myself I became aware quickly that I wasn't even close to working on my passion. With Elayna's guiding hand, I began to find my passion and my life track. She is this guiding light that makes you feel safe and free to explore your true self. Taking the Passion Test with Elayna is the most rewarding journey I have ever taken. She is a true blessing and I highly recommend that anyone looking to find their true passion and true self should get in contact with Elayna." ~ Rebecca Bryant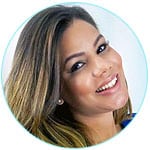 "Working with Elayna on the The Passion Test has been incredibly eye-opening for me. It was truly amazing, and a little surprising, to discover what my Top 5 Passions are and how it all fits into my life. I realized that I was concentrating too much on the wrong things and not really paying close attention to the things that really matter. It's incredible how on the same day I discovered my Top 5 Passions, I was already feeling more creative and focused. It all makes more sense now, and a weight has been lifted. Taking The Passion Test with Elayna is the best thing I've done for myself in a while. Elayna has a true gift. I recommend to anyone to take The Passion Test. You'll be amazed at the things you'll discover about yourself." ~ Vanesa Mota

Having Elayna's guidance has been an amazing journey to self-discovery and self-empowerment because of the clarity that comes with identifying your passions through The Life Purpose Compass. Elayna is an amazing coach who works organically with your inner and outer goals. She is detail-oriented and very persistent in helping you fulfill your goals. I love this process and think everybody should go through it to keep focused in the really important things in their lives and be open to experience success. ~ Yeimi Santana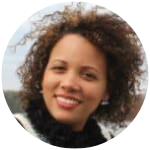 "Doing The Passion Test with Elayna is an experience I recommend everyone to do because it will transform you! I was hesitant because I thought I was already clear in all my passions. When we went through the test it was eye-opening for me to narrow down my focus on what really matters to me. I am so grateful for Elayna and the way she cares and guides you to define your top 5 passions, so you have the clarity you need to move forward. What are you waiting for? This is the time to become the best version you can be!" ~ Sandra Estok

I look forward to helping you get clear on your own passions!
My mission is to help moms find peace, break cycles, and feel whole so they can be present, peaceful, and positive moms. To receive a gift that can get you started on that journey click HERE.


PS – Want to become a Certified Passion Test Facilitator? Click HERE to learn more!