Trauma is a thief and it loves to steal your joy, your sense of worth, your sense of safety, and your ability to trust.
Trauma involving death or the threat of death, abuse, neglect, serious injury, or sexual violence are some of the causes of PTSD. I've been through all these and anxiety, panic, and depression still show up in the most overwhelming, distressing, and debilitating way, getting in the way of how I function. I experience night terrors, fatigue, hopelessness, helplessness, and fear.
The impact of trauma makes me feel like broken is my normal. I've been shattered, damaged, smashed, and split open both literally and figuratively and, for a time, I wanted to declare myself healed. You know, I wanted ignore and dismiss my triggers because they caused me shame.
It was easier to hide under a mask of empowerment, to call myself a survivor because I didn't want the stigma of being a victim, to bask in the glory of having risen above and overcome those tragedies.
I decided to be vulnerable, but I told my story in past tense, and while much of it is, some of it isn't. There is so much I've been through and a lot of the time, it comes back to haunt me – uninvited and unannounced.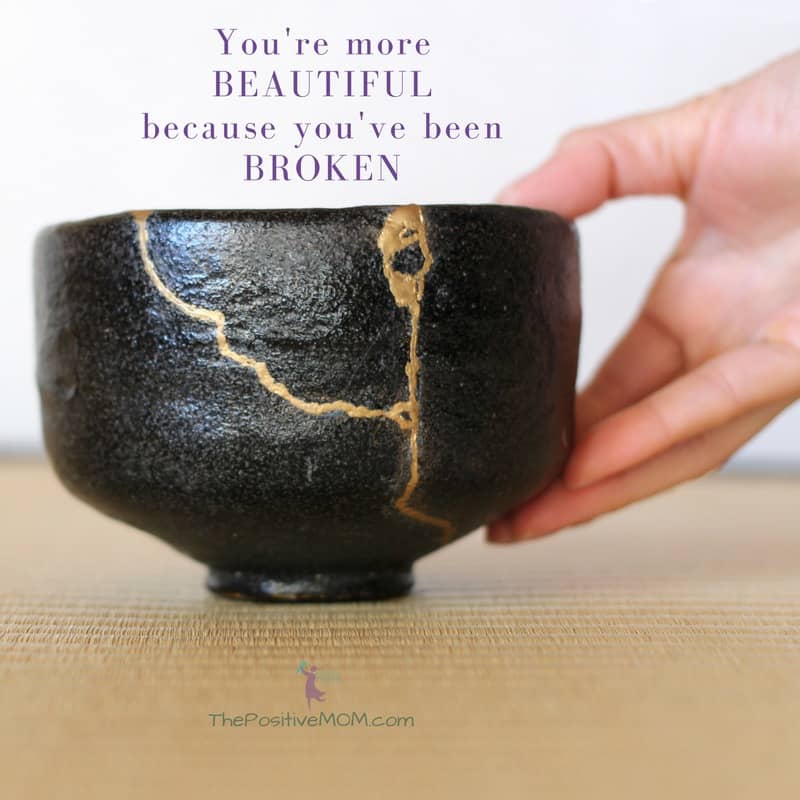 We are often deceived thinking that being beautiful means being perfectly together: flawless. Heartbreak, betrayal, abuse, lack, disappointment, tragedy, trials, and trauma can be unavoidable, and there's no shame in feeling the pain, but as we learn to embrace our brokenness, we can allow ourselves to be healed, mended, and blessed.
Consider the Japanese art form called Kintsugi ("golden joinery") or Kintsukuroi ("golden mend"), which originates in Japan in mid-1500 and consists in mending broken pottery using lacquer resin laced with gold, silver, or platinum.
Rather than considering a breakage the destruction of an object, the Kintsugi or Kintsukuroi technique treats it as a part of its history; something to display proudly and prominently, rather than disguising it.
I don't know about you, but I'm done hiding my scratches, lines, chips and cracks. I want to embrace my brokenness and believe that, like a good Japanese tea bowl, I'm more beautiful for having been broken.
What broke me doesn't define me… but if I'm honest, it did change me.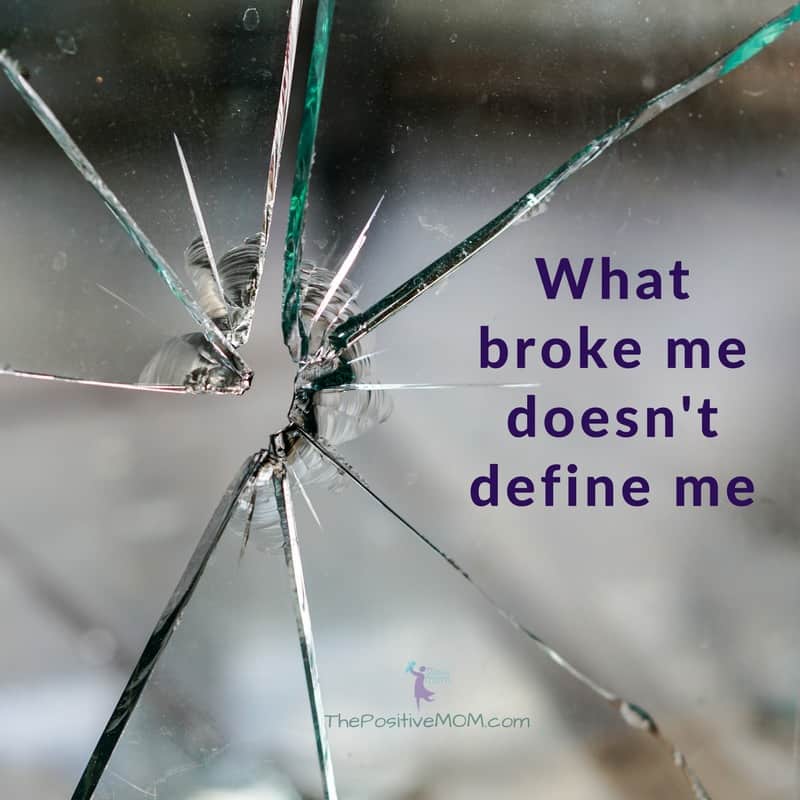 If there's one thing I've learned from every experience is that brokenness can lead to breakthrough – if we let it. Have you ever considered this?
Scientific evidence now suggests that trauma can improve all areas of your life. Researchers and experts have found positive psychological changes that happen as a result of distressing, scarring, disturbing events and call it by the name of post-traumatic growth.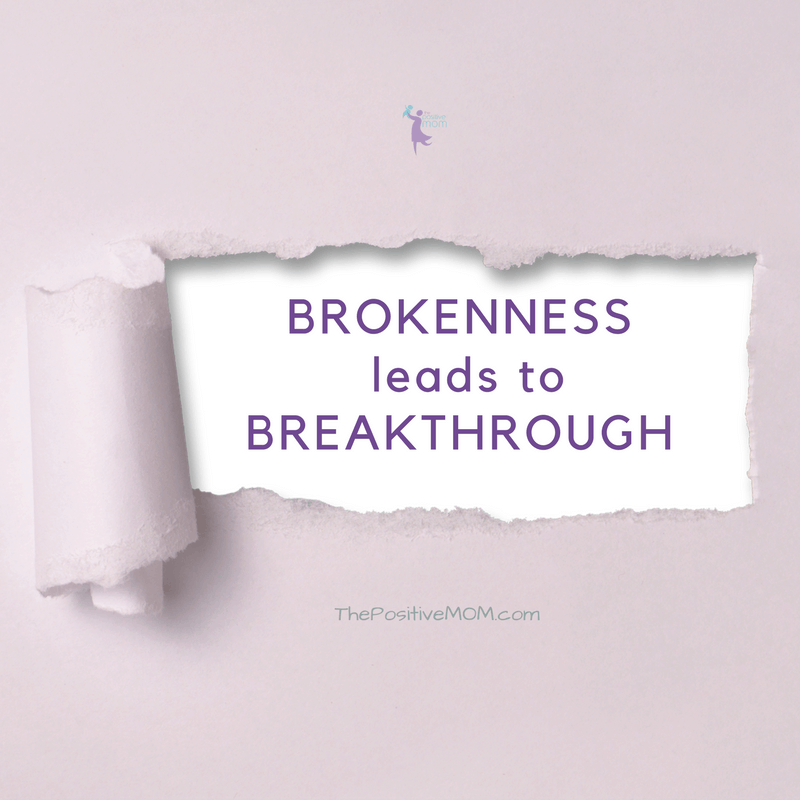 I've had a hard few last months, trying to cope with the ups and downs of motherhood, and the aftermath of multiple and recent car accidents that triggered many panic and anxiety attacks, because they brought back memories from my near-fatal accident in the 90's.
It's been torturous to not be able to make sense of what is happening and what is causing it, and to be met with indifference and even resentment when I've sought to understand why. These feelings of neglect, invalidation, and reverse-blame have really opened my wounds.
It's been so liberating to allow myself to just be where I'm at, even when I'm depressed and suicidal, without judging myself or bypassing the healing process just to seem like I have it all together.
There's a Leonard Cohen song that goes "there's a crack in everything, that's how the light gets in," and when I relate that concept to my life and my wounds, I am reminded that we are all fragile and we all go through struggles that tear, damage, and crush us.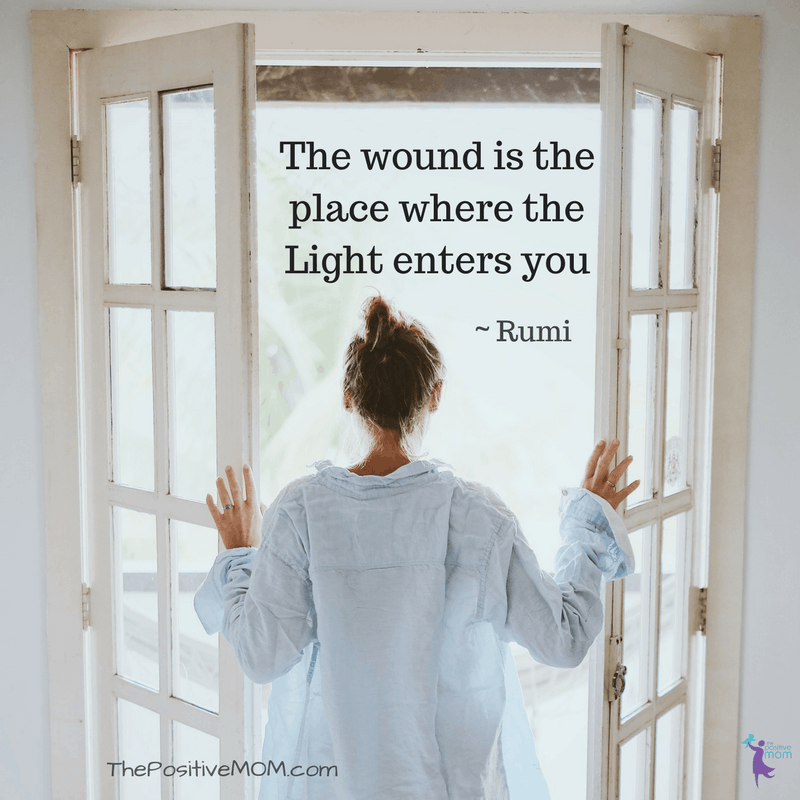 No matter the cause of our drop, sometimes we feel the damage is irreparable, that we are beyond repair, and therefore, worthless, and what is worse, just like a broken bowl: useless.
Kintsukuroi teaches us that the true life of the bowl began when it broke, and that there's more meaning in the rebuilding process than the process of its creation.
Brokenness is not beautiful in itself, the beauty lies in knowing that when we are hurt and shattered, we can choose to stay broken, to hide our suffering, or to allow ourselves to go through a painful, difficult, lengthy rebuilding process that is guaranteed to give purpose to our history.
I look at my scars, my stretch marks, and my triggers and they are definitely not as beautiful as golden seams, but there are indeed lessons I've learned that are far more precious than any metal or stone.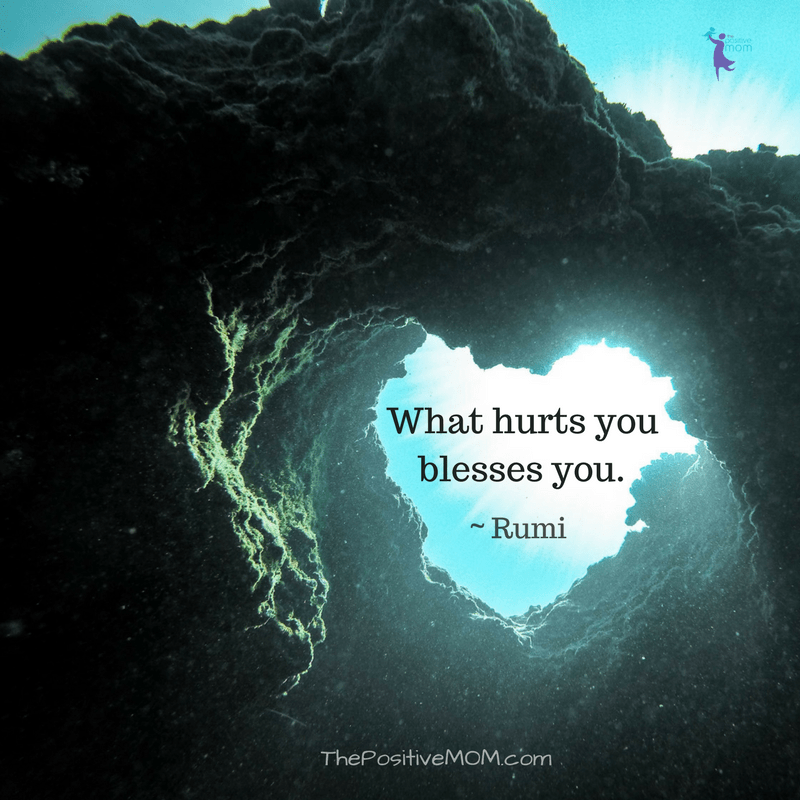 Embracing my brokenness is accepting my humanity, acknowledging that though there are pieces of me I'll never recover, I am better for having let go of them, and it means appreciating my ability to truly connect with those who may have just been knocked down or are a few steps behind in the recovery process.
But being grateful for my progress on the path to wholeness doesn't mean that I've mastered the art of being broken. I often wonder about what my life would be like without the painful drops.
I also sometimes question whether "that one piece" was salvageable and I was wrong for letting it go, and, at times, I have to recognize I rebuilt myself with some pieces that didn't belong and now have to go.
And most of the time, gold and all, I don't feel much of a masterpiece. I focus on being useful and end up being used – and feel like I'm then tossed to the side like the cheap bowl I feel I am: flawed, imperfect, not good enough. It takes unspeakable effort to focus on the gold seams when my other pieces are still cracking, tearing, and shattering.
So now I speak in present tense and I am truly vulnerable. I am still broken. I am in progress – under construction – and I am at peace with that.
Like me, you've experienced rejection, abandonment, betrayal, failure, fear, limiting beliefs, self-sabotage, heartbreak, shame, guilt, regret, and disappointment, and you are more beautiful because you have been broken, even when all you see is brokenness and ugliness.
If you sometimes feel inferior, insignificant, unlovable, awkward, inadequate, unworthy, hopeless, deficient, defective, disgraceful, discarded, deserted, disowned or lost, you are not alone.
If you love others in your brokenness, yes, even those who shattered you to pieces, you have found true wisdom, beauty, and purpose. Hurt people can hurt people, but healed people can heal people – even when there's more healing to do.
I know it's hard and I know it hurts, but you're still here, and that's a miracle in itself.
How has your brokenness led you to breakthrough? Imagine the broken pieces in your life and feel as golden liquid is poured into you, filling in, healing, and repairing you into the masterpiece you're here to become. xoxo
[ela]