I am passionate about using my voice to inspire moms to rewrite their life story, and turn their "once upon a time" into their "happily ever after." I have been traveling the world as a professional speaker for over a decade, pouring my heart delivering dynamic keynotes, conducting breakout sessions, and facilitating workshop training.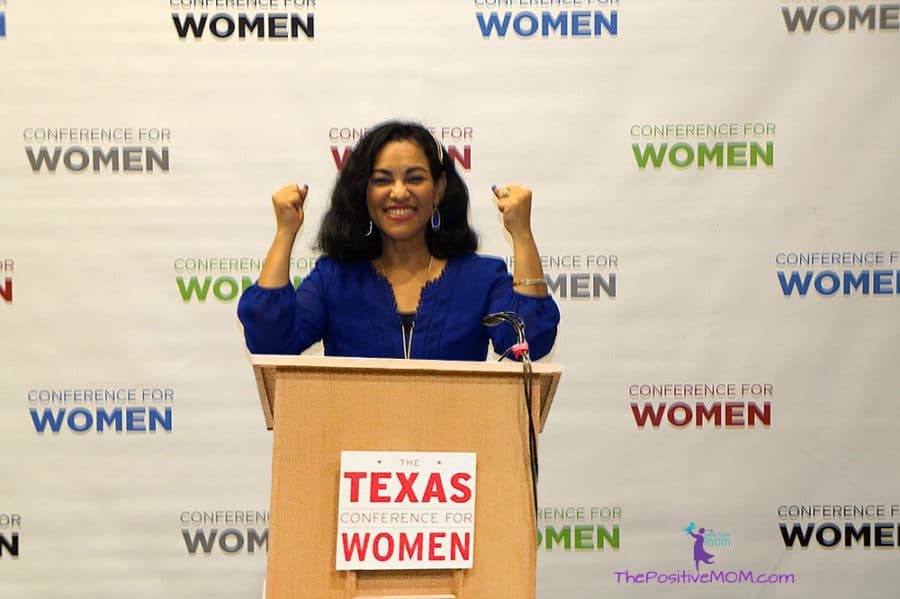 My life is a collection of miracles, facilitated by unwavering faith and determined action, and this is reflected in my storytelling. I use the tragedy, trauma, and turmoil I've experienced to facilitate the results you wish to create, turning it into relatable, actionable, and empowering lessons for the audience. I am committed to a tangible, measurable, transformational outcome.
Whether I am speaking at a conference, convention, association meeting, university, church, non-profit organization, or corporate event, my mission is to spread an authentic, vulnerable, and healing message of empowerment of women of all ages. Giggles are a bonus!
I am also committed to speak at organizations that promote early learning, making sure that all kids enjoy the benefits of a safe, nurturing, engaging, and educational experiences so they can have a strong foundation for their future.
Because of my vast experience as a web designer, digital strategist and social media influencer, I often speak, teach, and train audiences on how to use the web to will increase their income, impact, and influence.
I often partner with brands and organizations that share my passion to encourage, empower, and equip moms with the tools, support, and information to create a life they love in all areas of life.
Besides delivering an inspiring message from the stage, I am committed to increasing visibility for your brand and event by providing social media coverage before, during, and after the event. I enjoy staying for the full duration of the event, connecting with attendees, and I always create a custom page or blog post where they can any slides, key messages, and/or resources they need to take inspired action toward the desired outcome. You can expect prompt communication to plan, create, and debrief the experience.
I customize my presentation to meet your needs and can present in different formats, including keynote, panel discussion, half-day workshop, or full-day seminar. My most requested topics relate to:

Life Balance

Success Principles

Living with Purpose

Inspiration / Empowerment

Overcoming Obstacles
… and much more!
Thank you for investing your valuable time learning about me and considering me as a possible speaker for your event. E-mail elayna@thepositivemom.com to request more information about my availability and fee schedule.
I am a member of the National Speakers' Association, a member of the eWomen Speaker's Network and featured teacher at the eWomenNetwork Success Institute, a founding member and featured teacher of the Women Speakers Association, a founding member of the Speak and Grow Rich Mastermind, as well as Certified Speaker Coach.
Be sure to follow me on social media to get a sense of the size and engagement rate of my online platform. Twitter, Facebook, Instagram, LinkedIn, and Pinterest, as The Positive MOM. You can also browse my media page!