"Oh, I wish I knew that back when…" We beat ourselves up because we weren't a little smarter and maybe didn't make the best choice in the past. I've felt that sting a lot when it comes to car shopping.
When I bought my first car, I discovered what people mean when they talk about "blind faith." I went into it without a clue and my only strategy was prayer.
And it didn't get much better the second time around. I did ask for help, which is something I feared more than dying. To be honest, I feared asking for help more, because I'm not really afraid of death anymore.
I've become aware that we can only make the best decision we can, and we often do. No need to regret, self-blame, or wallow in guilt. But like Maya Anyelou used to say, as learned from her real life experience, "when you know better, you do better."
Being conscious of how having the right resources, tools, and information can really impact your choices, and having the deep conviction that our choices determine our destiny, I have become more self-disciplined in the "doing my research" department.
I used to believe I was "too busy for all that," but as my mindset shifted, I understood that I couldn't afford to put investing in myself off, because I was going to have to "pay for it later."
And later comes much sooner than you expect it. Driving terrified me to begin with, and being stranded on the side of the road with two demanding toddlers, paying a tow truck with money I had been setting aside to make the rent at the end of the month, and then learning that this part or that part had failed was the icing on the rotten cake.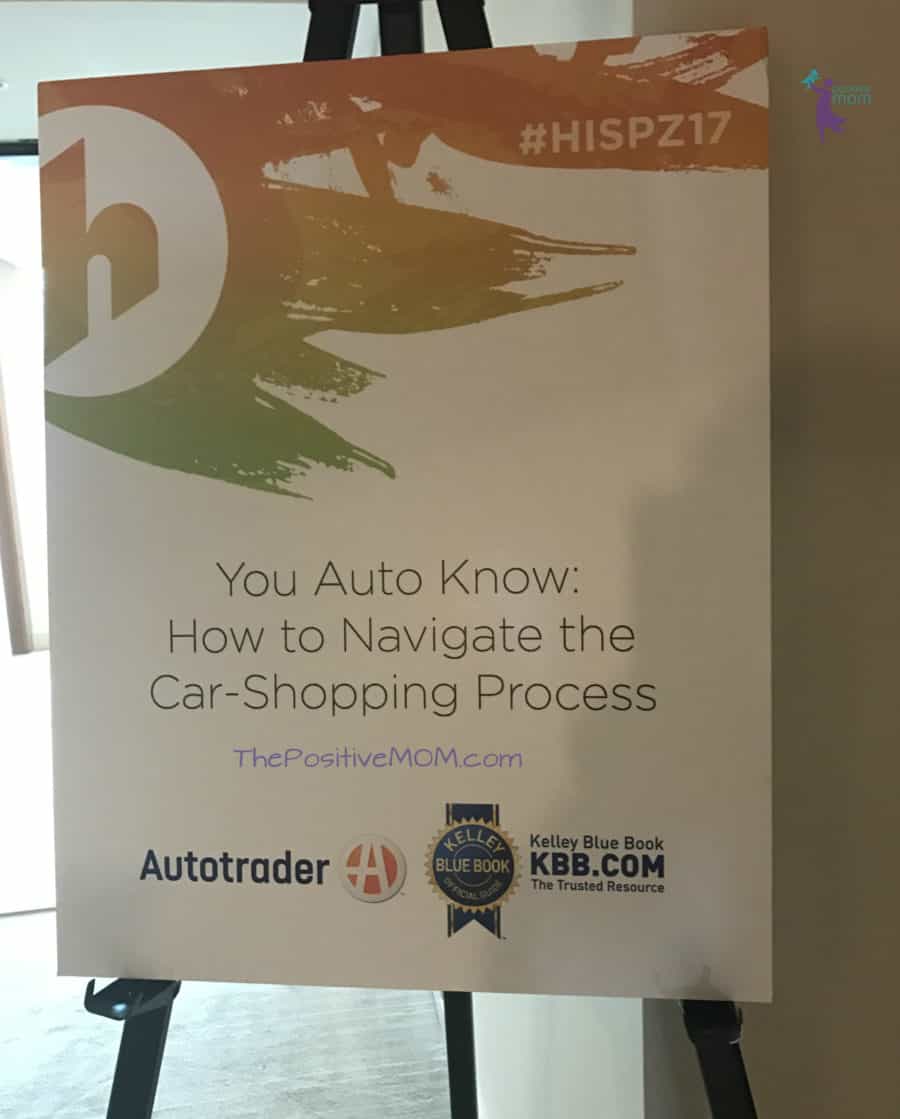 When I learned about Kelley Blue Book during a presentation at Hispanicize in 2015, it was one of those moments you shake your head, clutching it with both hands, and then let go to tightly hug the representative and dramatically explain:
"Where have you been all my life?"
Well, they've been around. In fact, I recently learned that Kelley Blue Book was founded by Les Kelley in 1918. He created a dealership, selling cars in L.A., and started to list their fair value.
Because Kelley's prices became trustworthy among other car dealers, the first actual "Blue Book" was published in 1926! I was very surprised when they said that Kelley Blue Book had been releasing new car values since the 1960s, because even the first time I learned about Kelley Blue Book, I thought KBB.com was about finding out how much my car is worth (trade-in value, selling value, or Instant Cash Offer). Did you think that too? Well you can go to KBB.com and find out how much you should be paying for the next vehicle you're going to be purchasing, too.
I'm excited to partner with Kelley Blue Book because they provide us with objective reviews, recommendations and expert pricing information so you can make the best possible purchase decision when shopping for a car, without having to take anyone's word for it – if you know what I mean.
KBB.com came online in 1995, and has tools based on the demand on around your zip code area, and very easy to navigate. They are going international with it, starting with Portugal, too. This is great for us moms who juggle so much, because we don't have to leave the comfort of our home to learn how to go into an empowering car shopping journey.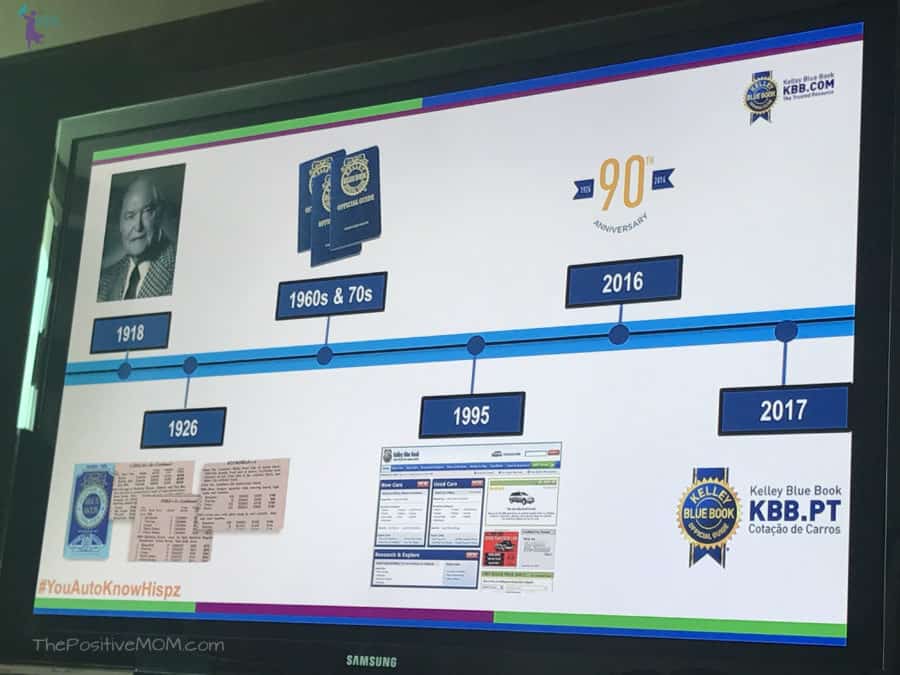 Don't get me wrong; I'm all for getting out there and mingling with other adult humans, especially of the mom kind, but sometimes it's just not convenient to get dressed up, strap kids in carseats, and struggle to keep them quiet, while you talk to someone who, after all, didn't feel like s/he was "the one." Yeah, we believe in "the one." It has to feel right in order to make sense.
Thankfully, Kelley Blue Book wants to help you become new-car smart. Being new-car smart means realizing there are many more resources beyond just pricing that can help empower you as you are on the new-car journey.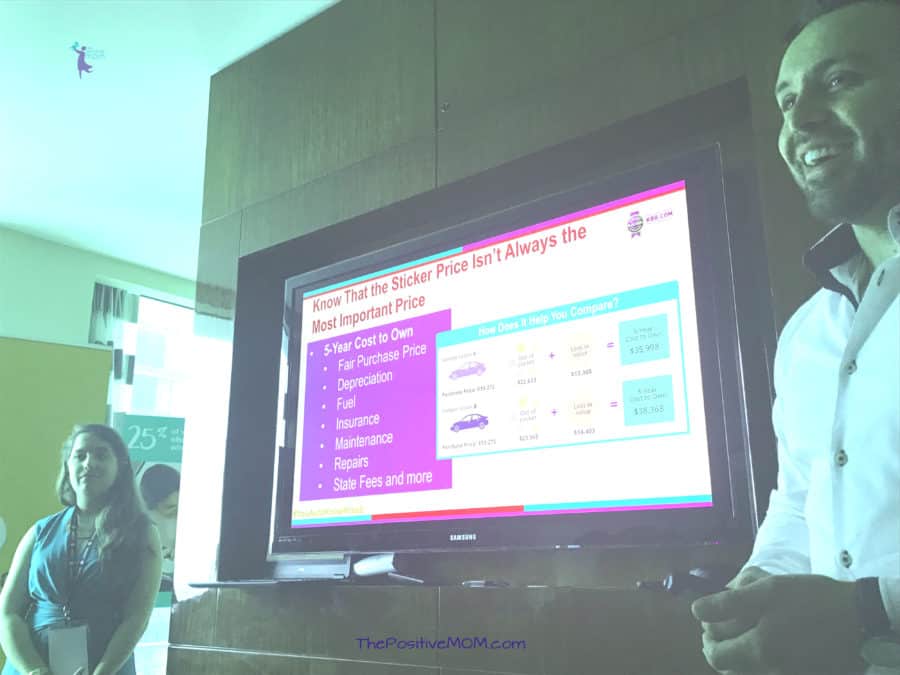 I wanted to share this info with you because it really blew my mind that even after going around the block of car ownership a few times, there was so much I didn't know, and most importantly, so much I was excited to learn.
Some of the tools that KBB.com offers includes:
○ Price Advisor where you find what others are paying for the same vehicle in your local area. You can search based on convenience, comfort, safety, and available technology.
○ 5-Year Cost to Own information, which helps negotiating a good price. Think saving hundreds (or even thousands!) just by knowing what it cost to own this car for the first five years. You know, not just what's out of pocket, but also depreciation, fuel, insurance, maintenance, etc. You can call this list "things Elayna did not think about before."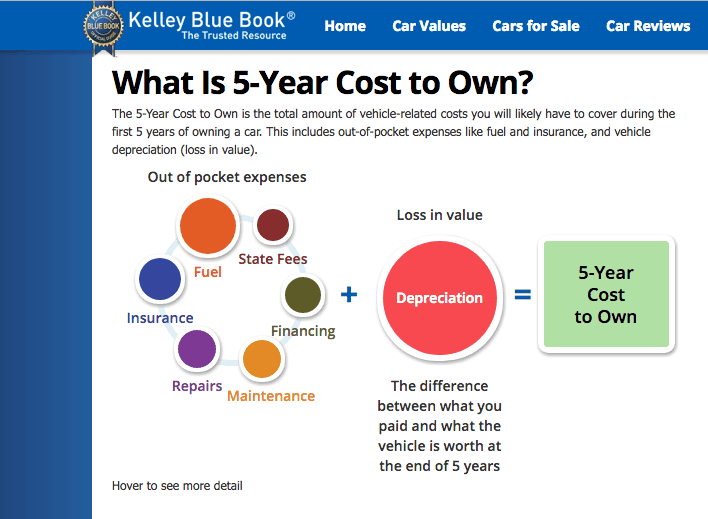 Award-winning Editorial Reviews and 10 Best Lists where the experts guide you in narrowing your car shopping list!
And because we do want to know what other moms have to say about driving their kids around everywhere, or buying your teenager's first car, or whether something is "too good to be true," we can also find one the largest databases of Consumer Reviews and Ratings.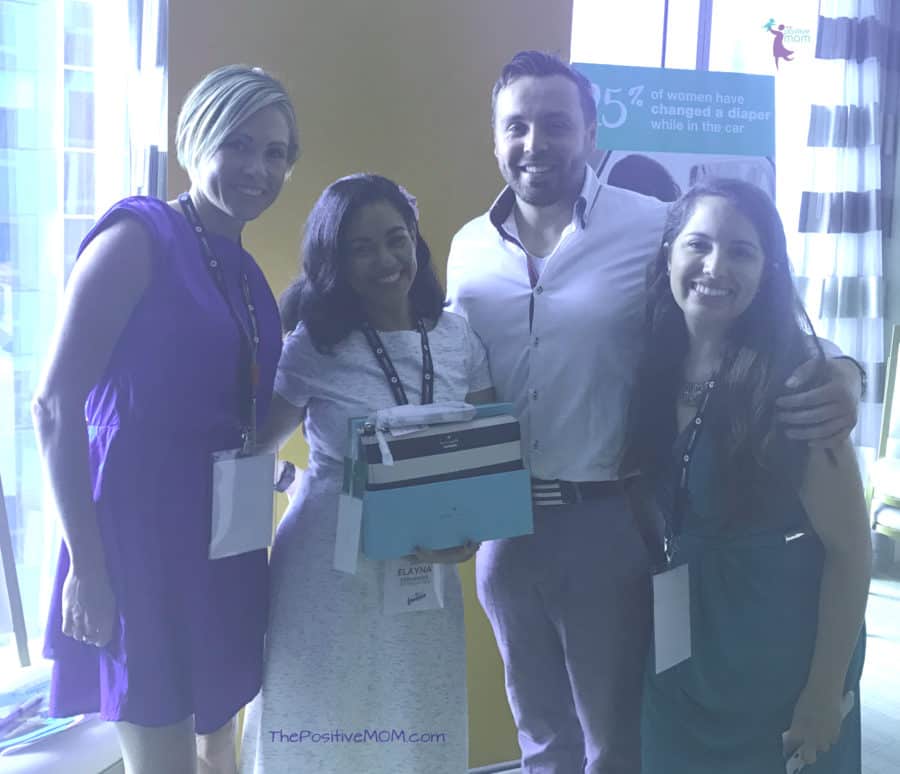 I learned so much at the Kelley Blue Book bootcamp at Hispanicize this year, and I also won a handbag – yay me! It was perfect for the Tecla Awards Red Carpet!
What should you consider when buying your first car? Chime in and let's help each other become new-car smart!
Be sure to visit the Kelley Blue Book website. 70% of visitors are planning to purchase within the next two months, but two thirds are actually undecided on their purchase and come to figure out exactly what they want and what they're looking for.
You can also like Kelley Blue Book on Facebook, and follow Kelley Blue Book on Twitter!