Christmastime is my favorite time of year. It's the time when we drink lots of hot chocolate, sing Christmas songs, celebrate Jesus Christ, and binge watch Christmas movies on Netflix.
The girls and I have had quite a hard year, so streaming rom coms is our favorite way to relax and spend some quality time together as a family. And when you mix romance with Christmas cheer, well, it equals perfection.
We have so much fun streaming our favorite Christmas movies every year and there are so many to choose from!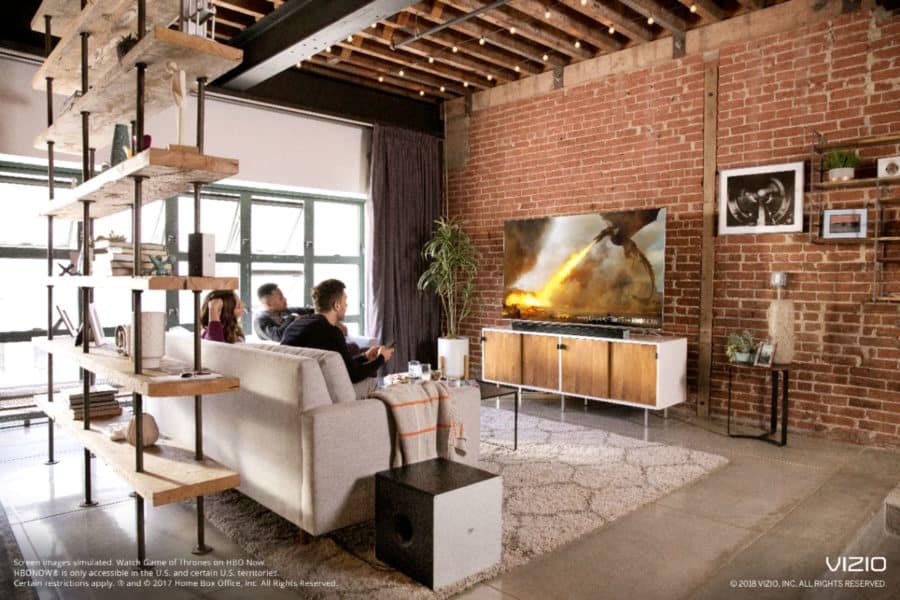 In order to get the greatest entertainment experience, your home theatre must be fully equipped. The all-new VIZIO SmartCast™ offers unprecedented control and streaming options with Chromecast built-in, you can stream thousands of Chromecast-enabled apps from your phone to the TV.
With the VIZIO P-Series 55" Class 4K HDR Smart TV, available at Best Buy, every pixel is a masterpiece of vivid color, pristine clarity and precise contrast with the all-new 2018 VIZIO P-Series® 4K HDR Smart TVs.
Here's a list of the best Christmas movies to stream on Netflix this Christmas so you can add them to your marathon plans.
Holiday Baggage (2008)
In this holiday movie starring Barry Bostwick (Peter) and Cheryl Ladd (Sarah), the estranged husband wants to finalize the divorce so he can get remarried and agrees to spend the holidays with his soon-to-be ex-wife so he can reconcile with his daughters.
My daughters and I liked this movie because it shows that no family is perfect and has the message that we can all work through our issues.
Dear Santa (2011)
This Lifetime original movie, directed by Jason Priestley, tells the story of a wealthy young woman who decides to grant a little girl's holiday wish. In her "Dear Santa" letter, the little girl asks for her widowed father to get married and to have a mom again. My family and I thought this movie was funny and sweet, it shows the meaning of being selfless and teaches us that people are not always what they seem, you can't buy love, and you can make your own fate. And, of course, it's clear that kids are smarter than we give them credit for.
A Holiday Engagement (2011)
After being dumped right before Thanksgiving, Hillary (Bonnie Somerville) hires an actor to play her fiancé when she goes home for the holiday weekend, instead of telling her family the truth. Haylie Duff, and Shelley Long also star in this romantic Hallmark movie that reminds us what true love is all about.
The Christmas Candle (2013)
This film is based on Max Lucado's novel of the same name. A new minister moves to a small English village and finds himself struggling in his quest to change their Christmas traditions and superstitions around a miraculous candle.
According to their belief, an angel touches a candle every year, and whoever lights it will receive a miracle. I was pleasantly surprised by the humor in this Christmas movie, and to see Lucy Boyle star in it! My daughters learned that you don't need to rely on a miracle for good things to happen and that you can make good things happen and do good for others.
Get Santa (2014)
Santa crashes his sleigh and is on the run from the police, so an ex-con reunites with his son just in time to save their relationship, while saving Christmas, too!
This family holiday tale written and directed by Christopher Smith, stars Jim Broadbent (Iris, Game of Thrones) and we liked the message that everyone deserves a second chance, and the reminders that people in jail are people, too, and that children look up to their parents.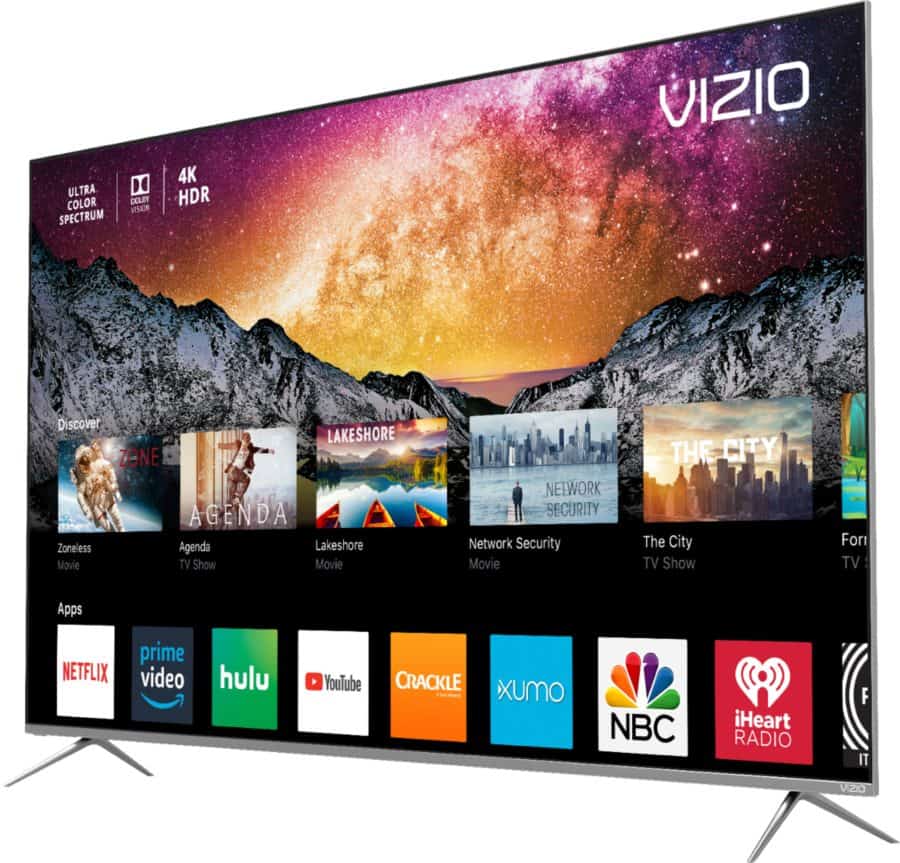 How Sarah Got Her Wings (2015)
Sarah has a fatal accident before Christmas, and finds herself unable to enter through the gates of Heaven. She's sent back to Earth as an angel-in-training where she must use the 12 days leading up to the holiday to earn her spot in the afterlife. She learns that being yourself, being kind, and helping others be happy is the road to find joy!
Merry Kissmas (2015)
A woman finds herself alone with a caterer in an elevator at Christmas, and when the elevator stalls, they share a romantic kiss under the mistletoe. She starts questioning her engagement to a self-absorbed and fame-obsessed stage director and drama ensues. My daughters and I loved the lesson that people with similar values are best suited for one another, that people who love you will never belittle you but will support your dreams, and most importantly, to beware of controlling love interests.
Angels in the Snow (2015)
In this heartwarming Christmas movie, the Montgomerys, a dysfunctional family goes on a holiday trip together and an unexpected blizzard forces them to face their issues and just be with one another in a cabin.
We thought the plot twists were insane and we loved a particular biracial romance that started to brew, as well as some important lessons like: focus on creating memorable experiences, having a meaningful relationship doesn't have to be complicated, giving back is and to listen to each other and learn from each other.
A Dogwalker's Christmas Tale (2015)
When Luce, a spoiled college student, falls in love with a dog walker, she changes her selfish ways to fight with developers and save the local dog park before Christmas. We really enjoyed this Christmas movie because it's romantic, and well, it has dogs!
My daughters couldn't believe that Jonathan Bennett starred in this movie (also known as Aaron Samuels from Mean Girls!) and, although it was predictable like most cheesy, sappy Christmas movies, it had some cool plot twists sprinkled with female empowerment. Who knew?
Some of the lessons we were reminded of are: you must stand up for your values, always follow your passion, and it's better to do something meaningful than have material things. We liked that the movie shows the bond that people have with dogs, as well as why some places are irreplaceable because of their history.
The Spirit of Christmas (2015)
A woman who is devoted to her work and thinks she can't ever fall in love, falls in love with the ghost of a murdered man. He has 12 days, leading up to Christmas, in human form to break a curse, and she must help him.
We think the actors in this movie (directed by David Jackson and written by Tracy Andreen) did an extremely good job in their roles, especially Thomas Beaudoin a.k.a. Daniel (I think he's the most desirable ghost in the movie industry). The Spirit of Christmas also stars Kati Salowsky, Jen Lilley, Joanna Herrington, and Steven A. Miller. We love the traditional values shown, and how heartfelt and sentimental it was, as well as the lessons that love means giving people a choice and you need to prioritize who you love over money.
A Christmas Star (2015)
This sweet British family movie is about a girl named Noelle who was born under the magical Christmas Star, which she believes gives her the power to perform miracles. She tries to save her town when a developer threatens to get in the way of their peaceful life.
Starring Robert James-Collier and Suranne Jones (with a special cameo by Pierce Brosnan), it teaches us to use our gifts for good and show extra love to our furry friends.
Christmas in the Smokies (2015)
Shelby Haywood (Sarah Lancaster) must ask for help from her famous country music ex-boyfriend (Alan Powell) to save the Smoky Mountain berry farm. He agrees to star in a local Christmas concert to prevent the farm from closing down.
In this music-filled, comedic drama, directed by Gary Wheeler, we learn that popularity, fame, and money don't mean everything, and that home is where the heart is. We also love that it shows the down-to-earthness of farm life, and the commitment that is living and working on the same land all your life.
Holiday Breakup (2016)
We all know that couples pretending to be together has long been a holiday movie trope. This one gives it a more tragic (albeit more relatable) twist – a young couple spends the holidays trying to hide their breakup from the rest of the family, and we get to watch the resulting chaos and hilarity unfold.
Holiday Breakup (directed by Temple Matthews, starring Manon Matthews and Shawn Roe) gives us valuable relationship advice, which is why our family loves this film! We learn that misunderstandings are common in relationships, and that keeping life fun, spontaneous, and unexpected is a way to strengthen your bond. It also shows us that no matter what others think, love is love is love.
Christmas Ranch (2016)
In this family drama, a rebellious teen girl helps to save her grandmother's ranch over the holidays, and bonds with one of the ponies.
It's a very sweet story and it has horses! Christmas Ranch teaches us to beware from anger, to focus on finding a solution and working together, and that kids are often misunderstood.
48 Christmas Wishes (2016)
Two adorable elves are sent on a special mission in the real world, after a town's letters to Santa are destroyed by accident. They must retrieve the missing wishes before coming back to North Pole on Christmas.
It has very tender lessons about loss while featuring funny moments from popular culture. Some of the messages my family and I enjoyed were that not every wish can bought from the store, that parents can have wishes, too, and that it's good to try new things. There's a moment I really enjoyed in the movie that reminds us to not just ask if people are okay and simply support them!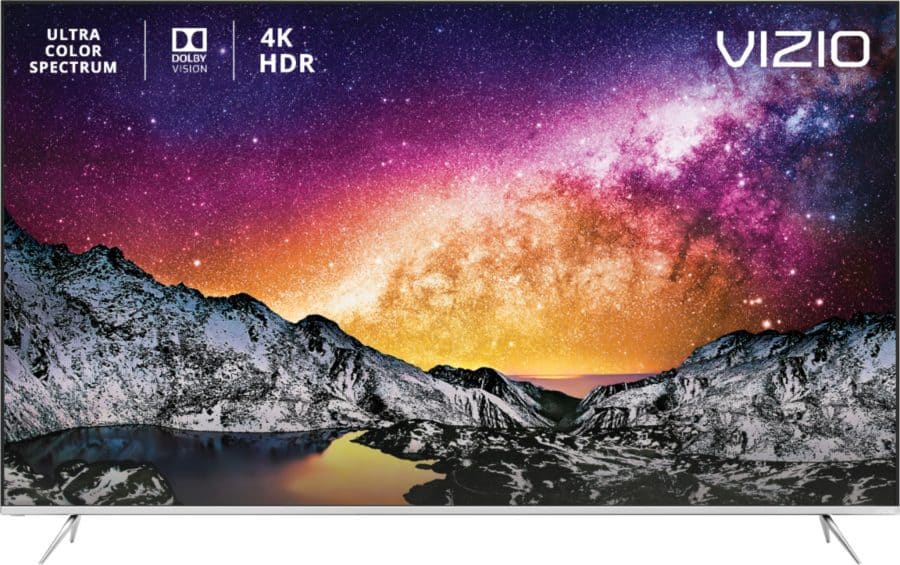 The Christmas Project (2016)
In this heartwarming holiday film set in 1986, a man narrates the story of four brothers who must deliver holiday gifts to their school bullies. The boys learn meaningful lessons about kindness, family, and first loves along the way.
My daughters' favorite lessons were: be kind to your enemies, hurt people hurt people, and serve others.
You Can't Fight Christmas (2017)
A feisty holiday designer (Brely Evans) comes head to head with a serious businessman (Andra Fuller) who has an unlikely distaste for the holidays, in an effort to save The Chesterton Hotel. Along the way, she teaches him a lot about Christmas spirit — and love.
This charming unique story (directed by Kenny Young) shows you that everyone needs the holiday spirit, and sometimes traditional is better than modern. We felt like we struck gold because of the wonderful diversity in the film, and there's great humor, too! It also rang true for me, as a mom, with the lesson of not devoting so much to others that you neglect yourself.
Miss Me This Christmas (2017)
Regina (Erica Ash) who was married on Christmas Day six years ago, has to now face a divorce that will be finalized on the same day. She moves into The Chesterton Hotel with her bestie (Eva Marcille) in an effort to move on from her ex, Franklin (Redaric Williams).
Connecting ingeniously with You Can't Fight Christmas, and also directed by Kenny Young, this emotional film really hit close to home about the importance of communication and loyalty (there may have been a few tears shed, I admit). I had the opportunity to talk to my daughters about the immature and unhealthy relationship tactics demonstrated, and that you need to choose your heart – not what seems safer, and that when you love someone, make sure they love you back!
A Christmas Prince (2017)
Everyone's favorite Netflix original! Directed by Alex Zamm and written by Nathan Atkins, A Christmas Prince is the uplifting fairy tale story of journalist – and blogger!- Amber Moore who falls in love with crown prince while on undercover assignment in the Kingdom of Aldovia to report on the royal family. The cast includes Rose McIver, Ben Lamb, Alice Krige, Emma Louise Saunders, and Sarah Douglas.
A romantic comedy set at Christmas time and features a blogger is already a winner in my book, but beyond that, it practices inclusion and has beautiful messages like that deceit ruins everything, that family is not defined only by biology, and not to believe everything you're told what's online isn't always true.
And this is a bit of a spoiler, but I gotta add it because it's my daughters' favorite: a queen can wear sneakers with a dress!
Christmas Wedding Planner (2017)
Who doesn't love a holiday wedding? Wedding planner Kelsey is planning her cousin's big day. This is her big break, but the wedding is threatened when Connor McClane, a private investigator, enters the scene. Expect romance, family drama, and plot twists!
Christmas Inheritance (2017)
This romantic and cheesy holiday movie tells the story of Ellie (Eliza Taylor, The 100), a privileged city girl whose late wealthy father's is for her to deliver letters in his humble hometown, Snow Falls, before she's able to inherit his toy company. A snowstorm forces her to stay long enough to fall in love and learn the true meaning of Christmas.
We love that she learns the value of work, the value of giving back, and that her father wanted to leave her a legacy, not just a company or money. We loved the honesty and tough love in the film and also the homeless representation.
The Holiday Calendar (2018)
In this romantic Christmas comedy directed by Bradley Walsh and written by Carrie Freedle, Amyn Kaderali, young struggling photographer Abby Sutton (Kat Graham, The Vampire Diaries) receives an antique holiday advent calendar from her grandfather, and soon discovers that the holiday calendar can somehow predict her future. The magical holiday calendar seems to mysteriously guide her toward love, too.
Ethan Peck, This Is Us' Ron Cephas Jones, Genelle Williams, Ali Hasan, and Quincy Brown also star in this whimsical and cozy tale filled with cheesy tropes and warm life lessons. Some of my family favorites are: the person who loves you will support your dream, people will show you who they want you to see, focus on the people who have always been there for you, gifts don't replace actually getting to know one another, a Grandfather's wisdom is priceless! There's also homeless representation, which we appreciate!
A Christmas Prince: The Royal Wedding (2018)
It's been a year after the engagement and the highly anticipated sequel to fan favorite A Christmas Prince is finally streaming on Netflix. Planning a regular wedding can be stressful, but planning the royal wedding is proving to be a dramatic process for Amber as King Richard must tend to political affairs.
We absolutely loved this romantic Christmas movie and we admired Amber's voice and influence. Some of the lessons my family loved from A Christmas Prince: The Royal Wedding are not losing yourself or giving up who you are, not being too quick to judge, not judging people entirely because of their past, and put the people you love first.
The Christmas Chronicles (2018)
Kurt Russell stars as a very fit, hip, and fun Santa Claus in this family holiday comedy, where siblings Kate Pierce (actress Darby Camp from Big Little Lies ) and Teddy Pierce (Judah Lewis) catch Santa on video tape and then must go on a crazy adventure to help him save Christmas because his sleigh crashes in the middle of the big night. Directed by Clay Kaytis and written by Matt Lieberman, The Christmas Chronicles also stars Oliver Hudson, and Lamorne Morris.
The Christmas Chronicles' Santa has the cheer, charm, charisma, we all need this Christmas season and you can tell it's set on this time!
Our favorite lessons in this Christmas adventure is that moms just want their kids to love each other to get along and never crush a child's dream.
The Princess Switch (2018)
A princess and a commoner decide to switch places, and they're both Vanessa Hudgens! Stacey, a Chicago baker, and Margaret, Duchess of the fictional kingdom of Montenaro meet at a baking competition and decide to trade places for two days and they end up finding love in the process. The Princess Switch is a cute and romantic Christmas comedy with great diversity that has many lessons for the family. Some of our favorites: what you think are flaws can be beautiful to someone, what makes someone beautiful and attractive is not looks, but personality, be kind to children, be your original self, and get to know the people around you.
Directed by Mike Rohl and written by Robin Bernheim and Megan Metzger, The Princess Switch, The Princess Switch also stars Nick Sagar, Nashville's Sam Palladio, Susanne Braun, and Alexa Adeosun.
Christmas with a View (2018)
A celebrity chef (Scott Cavalheiro) gets hired at a ski resort—and uptight aspiring restaurant owner Clara (Kaitlyn Wong) isn't too excited… at first.
This cute Christmas movie (directed by Justin G. Dyck) combines cooking and romance while delivering the message that being a celebrity doesn't have to define you – and that celebrities are people too! It gives a great word of caution to trust those who have your best interests at heart. Looks can be deceiving.
What are the best Christmas movie you have streamed? I Let me know if there any holiday flicks you recommend I watch with my family, leave it on the comment below and I'll add it to the list!
[ela]