There are questions and concerns that come with every stage of childhood. There was a time I wondered if my baby was nursing enough, if my infant was wetting enough diapers, or whether my toddler was developing appropriately for her age. With the school years, comes a new quest, you want to make sure your child is a confident student that loves learning – a fearless learner.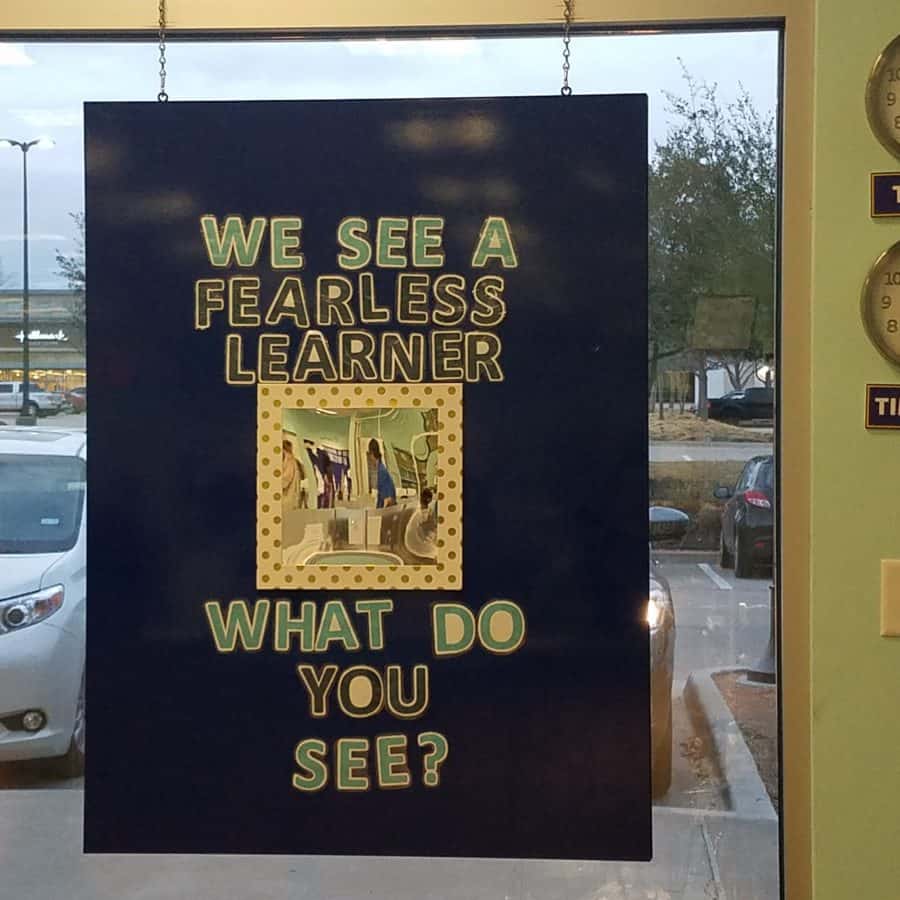 Whether your child goes to conventional school or is homeschooled like mine, as a mom, you may often wonder how to help your child become a fearless learner. You know that fear will prevent your child from achieving his or her full potential.
But we all feel fear, don't we? Fear of failing, fear of embarrassment, fear of admitting: "I don't know," or even worse, "I don't get it." And that's where it becomes tricky. How do we inspire fearless learning when we are not even near where we think we ought to be in the courage department?
I was faced with this dilemma about a year ago when I discovered that, even though I'm pursuing a Bachelor's in Family Life Education, math was actually a required class that semester. I was paralyzed. I was afraid I was going to fail this class and I was terrified, thinking that my children were going to see me as hypocrite every time I encouraged them to "do their best," and assured them "they could overcome any challenge."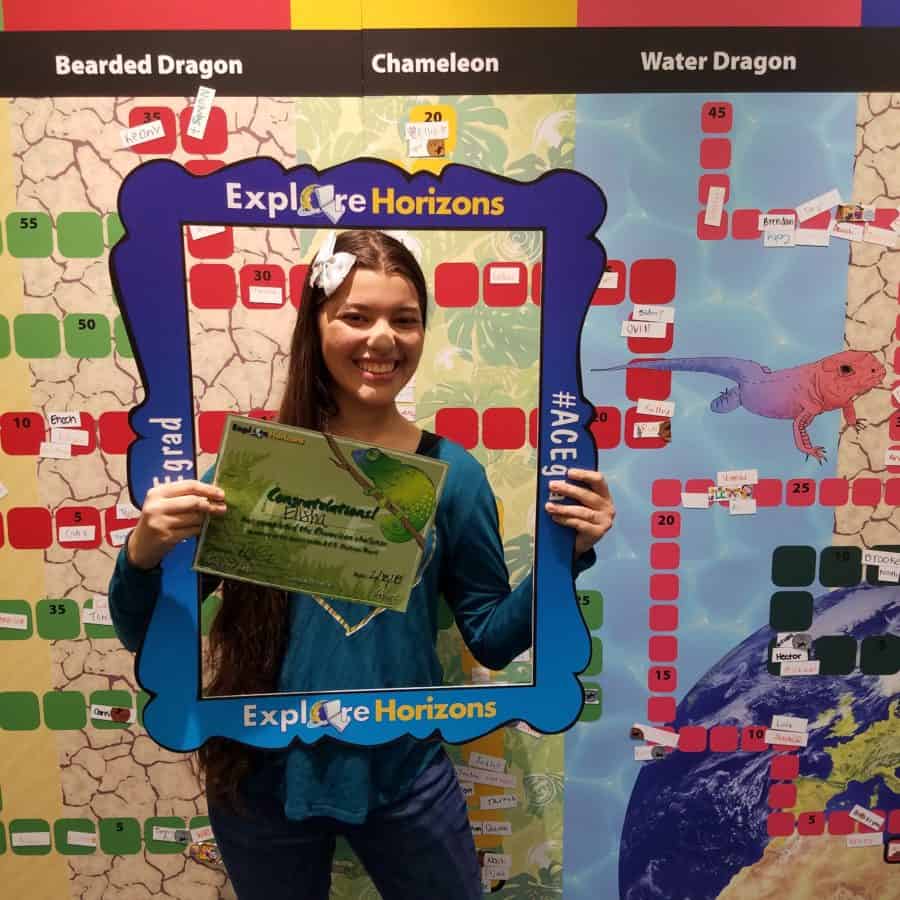 So I hired a tutor. I admitted to my children I needed help and I became teachable and eager to put in the extra effort I needed to not only pass this class but thrive in math. I asked everyone to pray for me, online and offline. When I got an A at the end of my semester, it was as if we all did.
When I decided to partner with Explore Horizons to try out their tutoring center for a month, my daughters were really excited, because they understood the power of teaming up with a tutor to achieve your academic goals. Being a learner implies that there are things you don't know and being a fearless learner means that you're willing to be vulnerable in asking for help.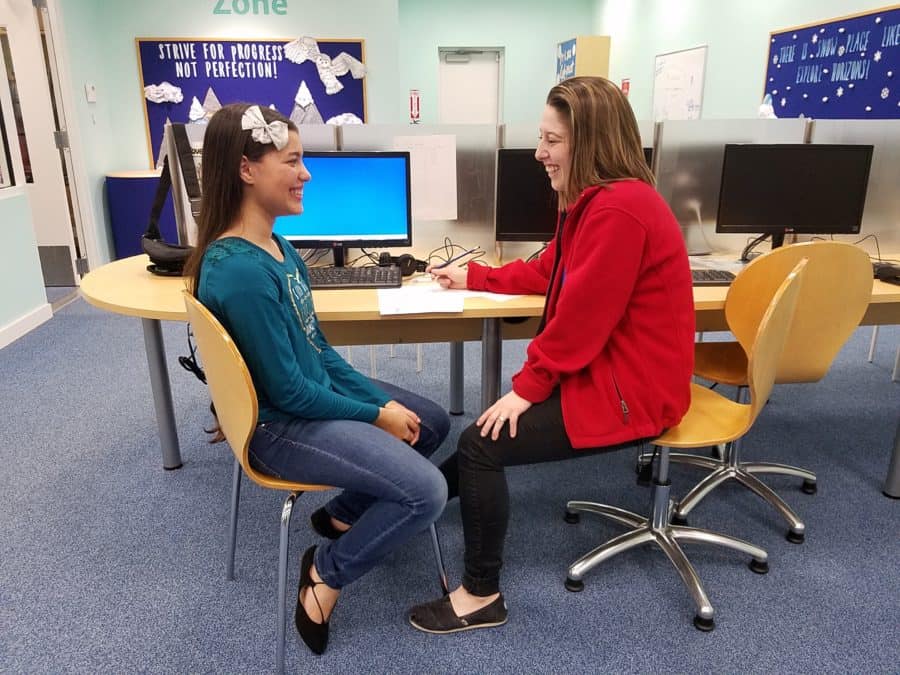 There are many factors to consider with hiring a tutor for your children. Who is the ideal tutor to hire? What experience, credentials and qualifications would the best tutor for my child have? Does the tutor have a track record of success in the area of study I want my children to improve? Will the tutor's teaching style and skills match my child's learning style and needs and my concerns? How will the tutor measure progress? How often will my tutor and I communicate? Where and when will the tutoring sessions take place?
Wow! Even though hiring a tutor may sound like a simple decision, there is so much to think about that we may overthink it into inaction. Thankfully, Explore Horizons evaluates both the tutor's capacity to teach my child and my children's core needs and takes care of the hiring and pairing off for me so I don't have to play "tutor hiring expert."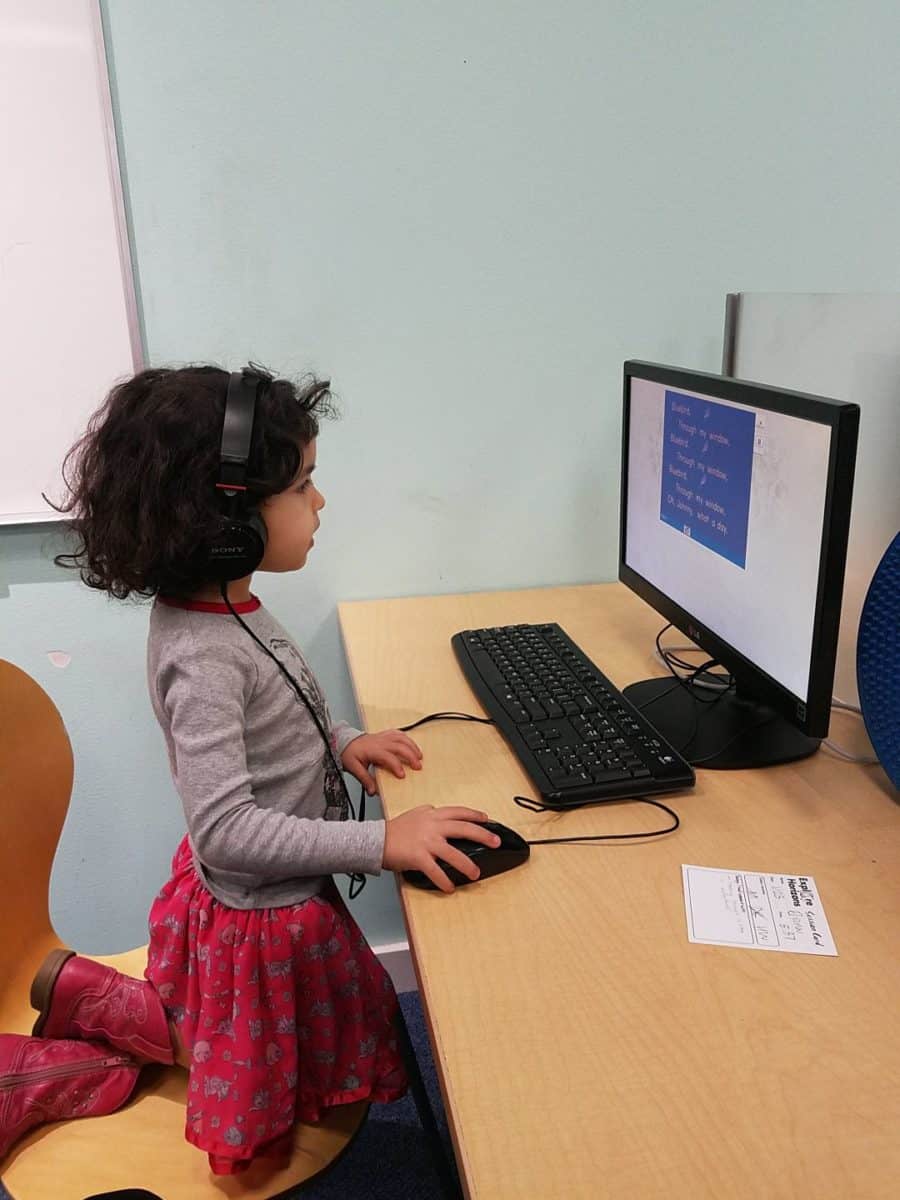 In addition, knowing what I can expect and what my expectations are, saves me the always awkward feeling that comes from asking someone what progress is being made. Sometimes if it's obvious, you won't even ask and just leave it at that. At Explore Horizons they don't just monitor it, but they have continuous feedback built-in as part of their approach.
Trying to coordinate when someone is available and where to meet this time, and having to honor that appointment is something that I don't need to be added to my day. In fact, that's probably your objection, too. Explore Horizons is open 7 days a week and through the evening, and you don't need to make a reservation or commit to a certain schedule, so all of that is as predictable or unpredictable as I want it to be.
I love that you don't need to make a reservation or commit to a regular schedule. As a mompreneur, I have coaching sessions, meetings, and blogging deadlines to meet, as well as event coverage work, so this flexibility is priceless for me.
Each lesson lasts 75 minutes from the time you drop off your children and sign them in. Explore Horizons became wonderful for our family!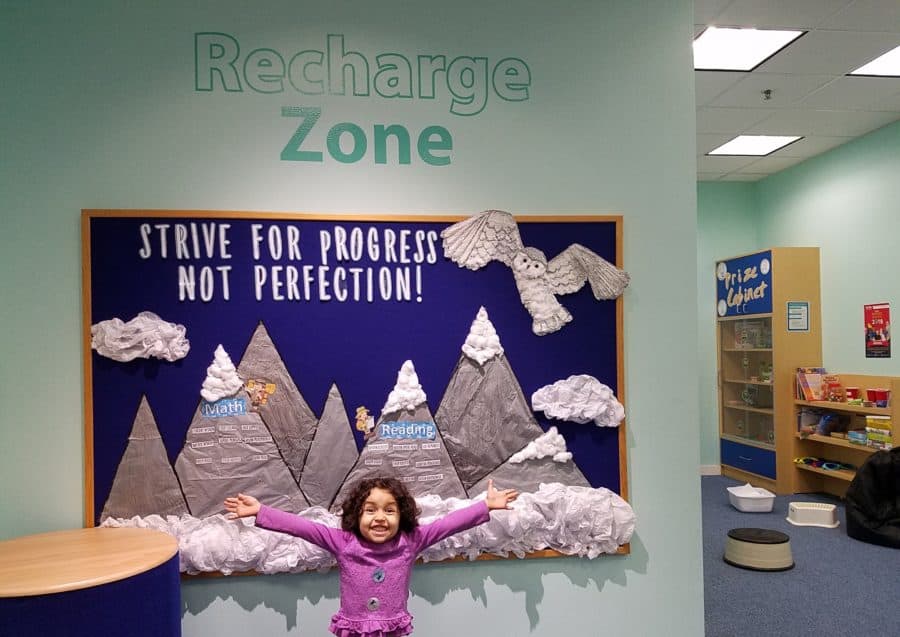 And so we headed to our nearest Explore Horizons, at the Alliance Town Center in Fort Worth (there are 5 centers in the DFW area!). The first step is to take a free in-person assessment that lasts about an hour.
While friendly and warm tutors were evaluating Elisha, Elyssa, Eliana, I met with an Assistant Director to explain how their curriculum worked and what to expect from our daughters' tutoring sessions.
We had a tour of the center. It's a cozy, positive, and colorful environment, and it has a vibrant recharge zone that my daughters soon were excited about. After the assessment, we discussed each of our daughter's needs and our tutor recommended what would be the best lesson plan for each of them. I felt free to share my thoughts and ask questions.
The Explore Horizons tutoring center provides individualized and customized lessons to help your child excel at math, reading and writing, and to foster fearless learning. Most people think that tutors are only beneficial when you're falling behind or struggling on a subject, but truly, they help children fall in love with learning, gain confidence, and have some fun.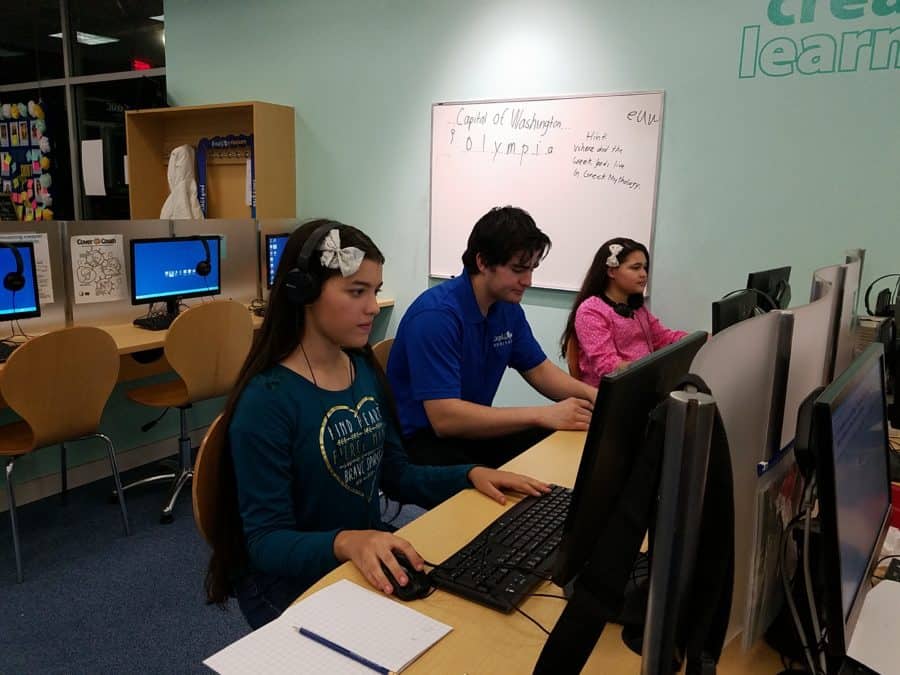 We started lessons the following Monday – they are open seven days a week, but Sunday is our sacred day. Each of my girls was greeted by her name. It was so reassuring, especially because I realized it was the first time I ever dropped them all off together somewhere. It was such a weird feeling and I felt so empty. But I got used to it quite quickly and learned to make the most out of my kid-free time.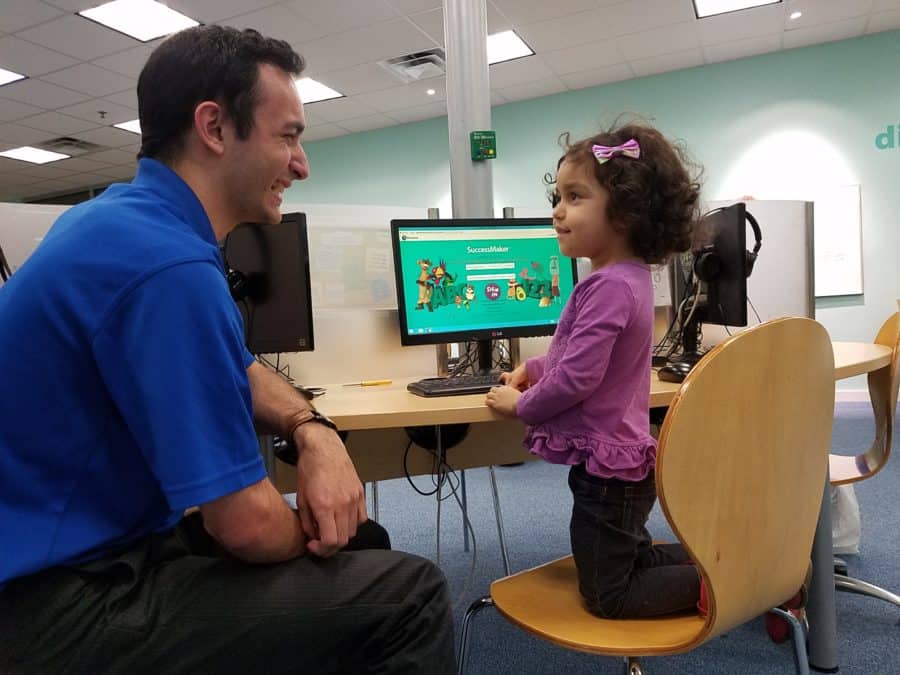 The girls' lesson plans are all different since the 60-minute instruction period is divided into four blocks and they focus on what is needed. For example, Eliana has 15 minutes of handwriting, but Elisha and Elyssa don't need that (anymore). When I think back to the countless hours and tears spent teaching Elyssa to write as beautifully as she does, I sort of wish I would have had an Explore Horizons tutor to share this daunting task. But I do now, so no regrets!
The Explore Horizons program helps children define problems, ask questions, hunt for answers, capture thoughts clearly, tackle tests fearlessly, and exude confidence.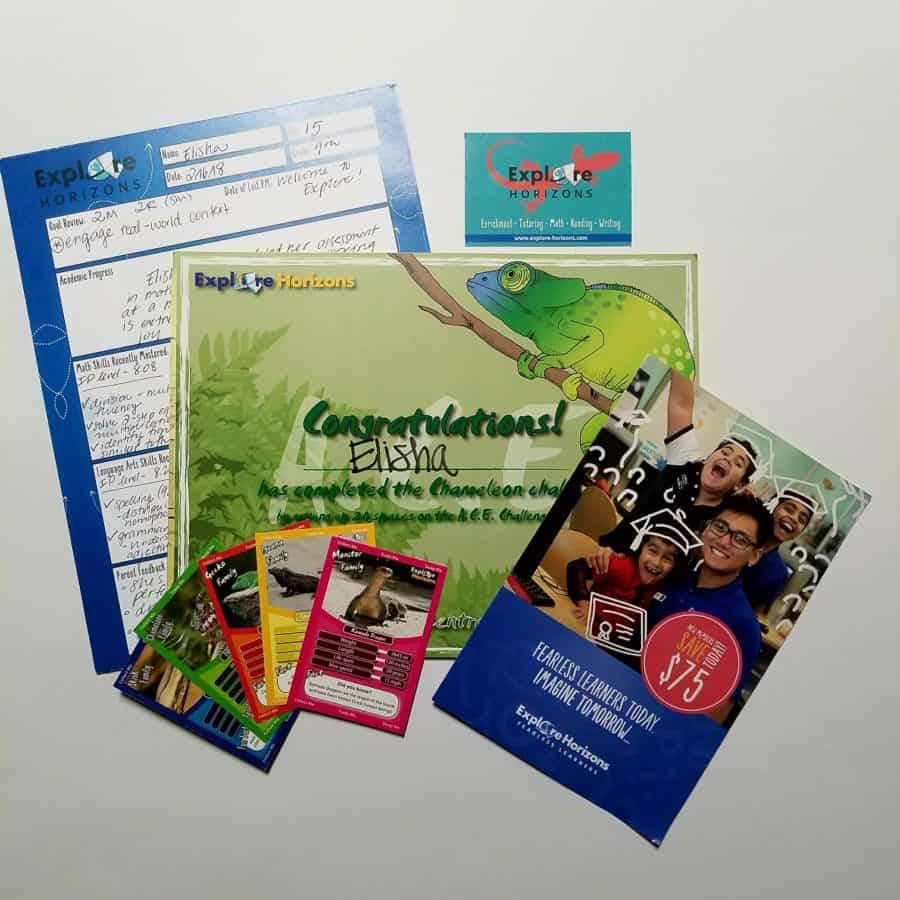 At pick up, you receive an assessment card that details what they did and which were strengths and which areas needed work. The girls loved collecting Lizard Cards, which are given out as rewards and are redeemable for fun prizes that are on display in the recharge zone.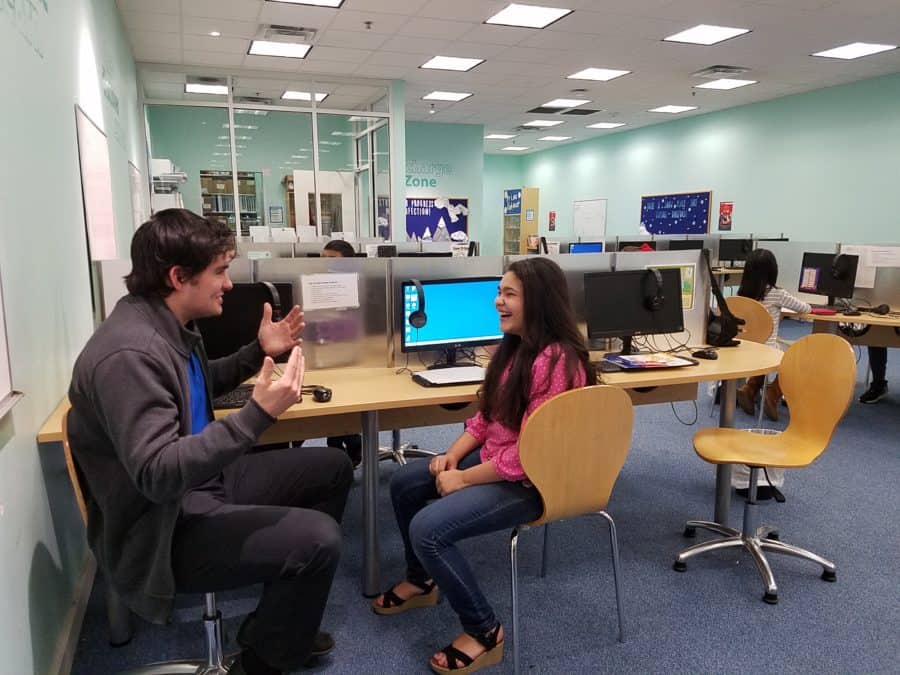 And speaking of writing, Explore Horizons offers one-hour-long workshops on top of their regular tutoring services. Elisha and Elyssa attend the Advanced Writing Class on Monday nights and they come home so energized and excited about writing.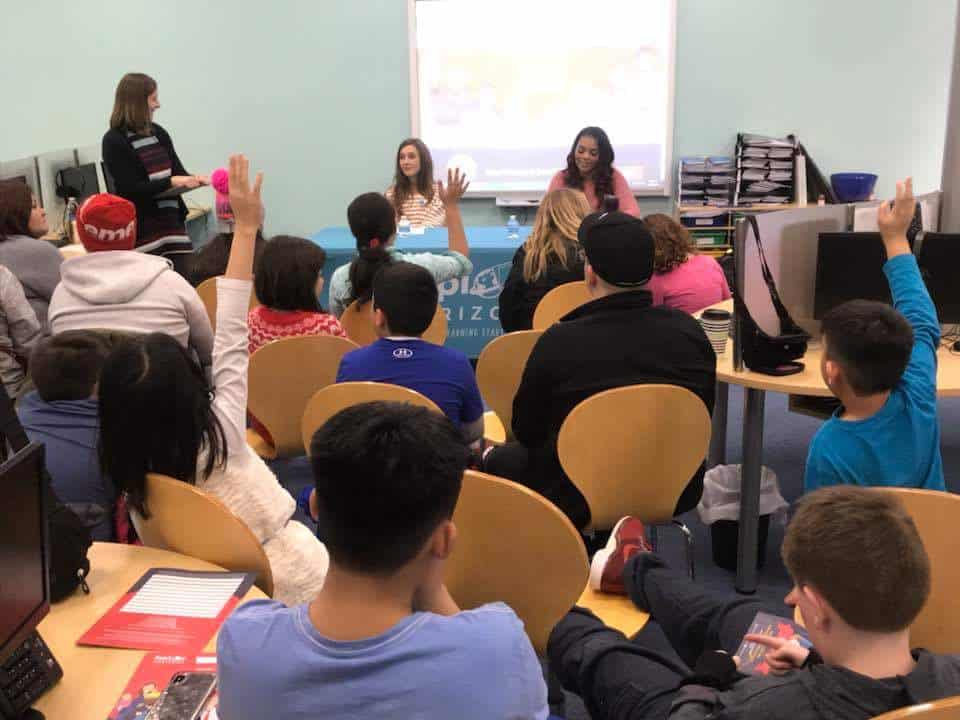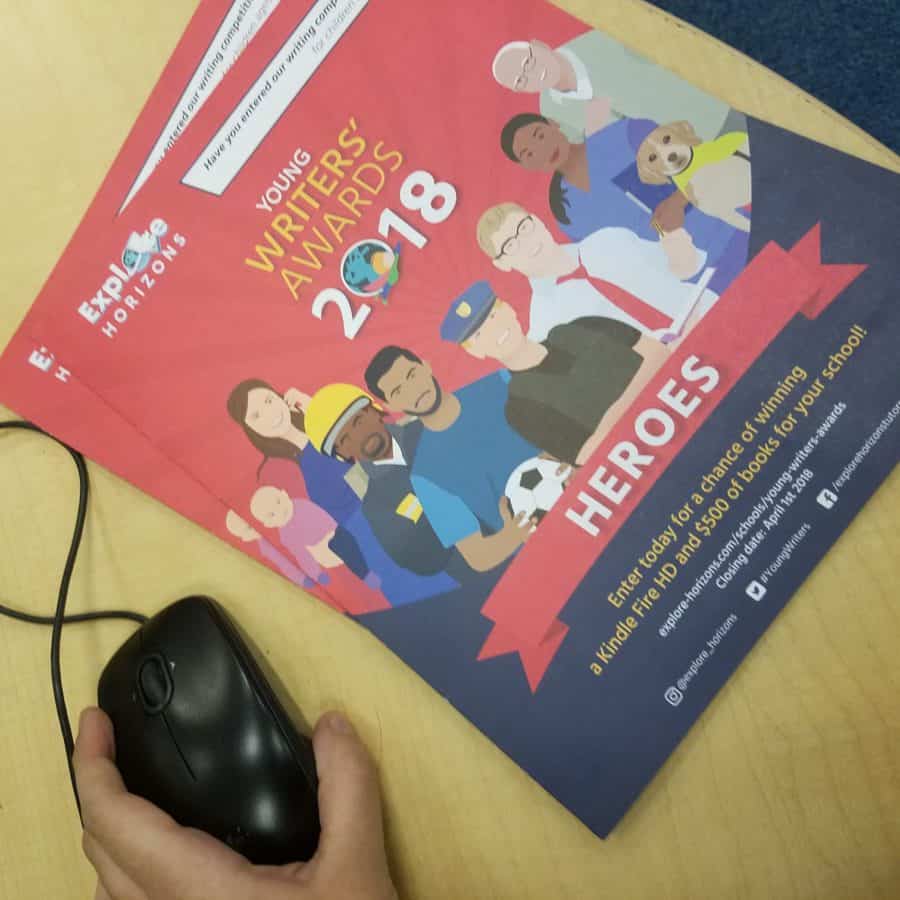 It has been really rewarding to hear that the girls enjoy and thrive working in groups and pairs with their peers and to hear that the class has been more active since they joined. "They set a new standard for participation and contribution," the Explore Horizons director shared.
Elyssa is also entering the Young Writer's Awards, in which children 4-14 in the DFW area have the opportunity to see the magic of storytelling. This year's theme is all about the heroes that are all around us and will be judged by local author Tani Lamb, author of children's book T Sees An Island.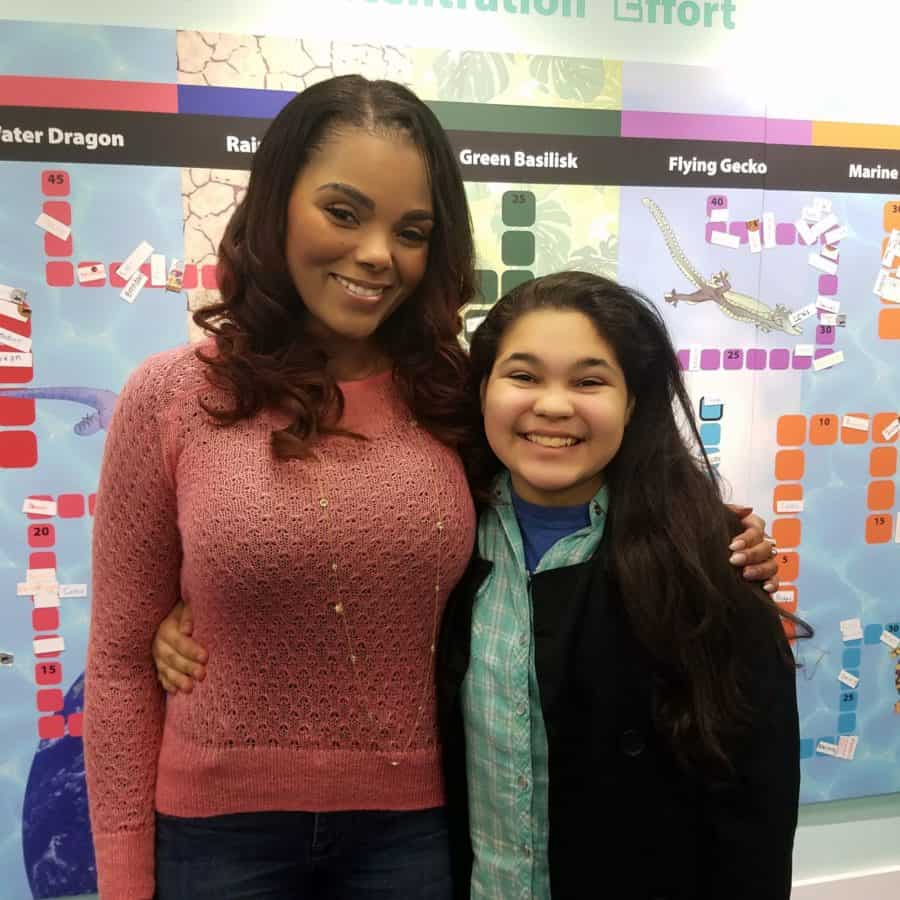 My girls fell in love with every tutor they worked with. They're not only focused on academic excellence, helping children thrive at school, but they actually work on helping our children shift their attitudes and beliefs about learning and themselves.
This "whole child" approach, found exclusively at Explore Horizons centers, is brilliant because the tutors are professionals that know how to help the children progress while connecting with them and demonstrating compassion.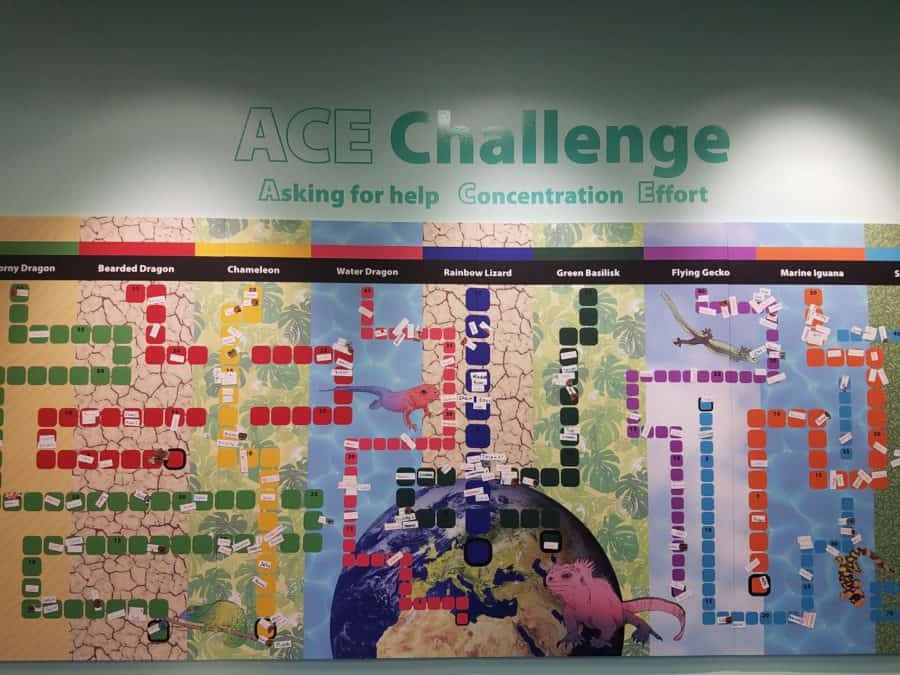 Another key to raising a fearless learner is represented by Explore Horizon's A.C.E. Challenge, which is an acronym for: "Ask Questions," "Concentrate," and "Effort." Once you set up your child for success by providing them the support they need, they need an accountability system to make sure they are doing their part to improve.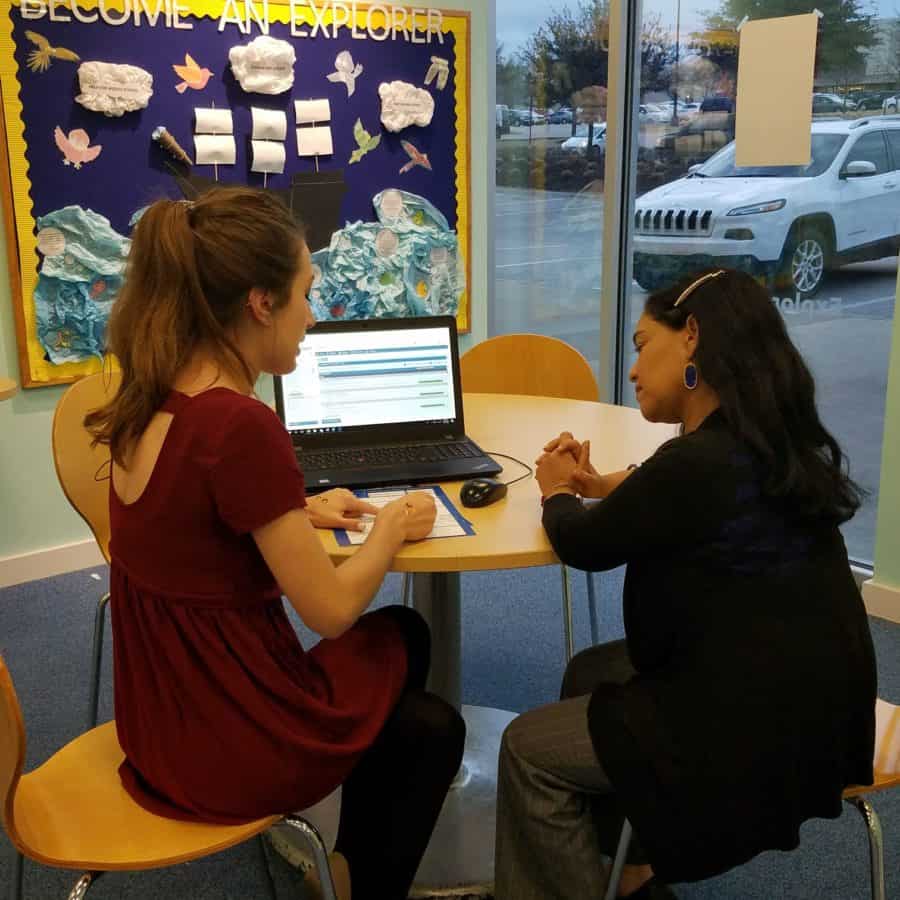 We just ended our first month attending Explore Horizons and I was impressed how customized the learning plans were for the girls, adapting each approach to their individual needs. The daily thorough feedback you receive is inputted into their system, which tracks their improvement, as well as identifies the areas where attention is needed. I met with the Center Director and she showed me the comprehensive reports that would otherwise be overwhelming.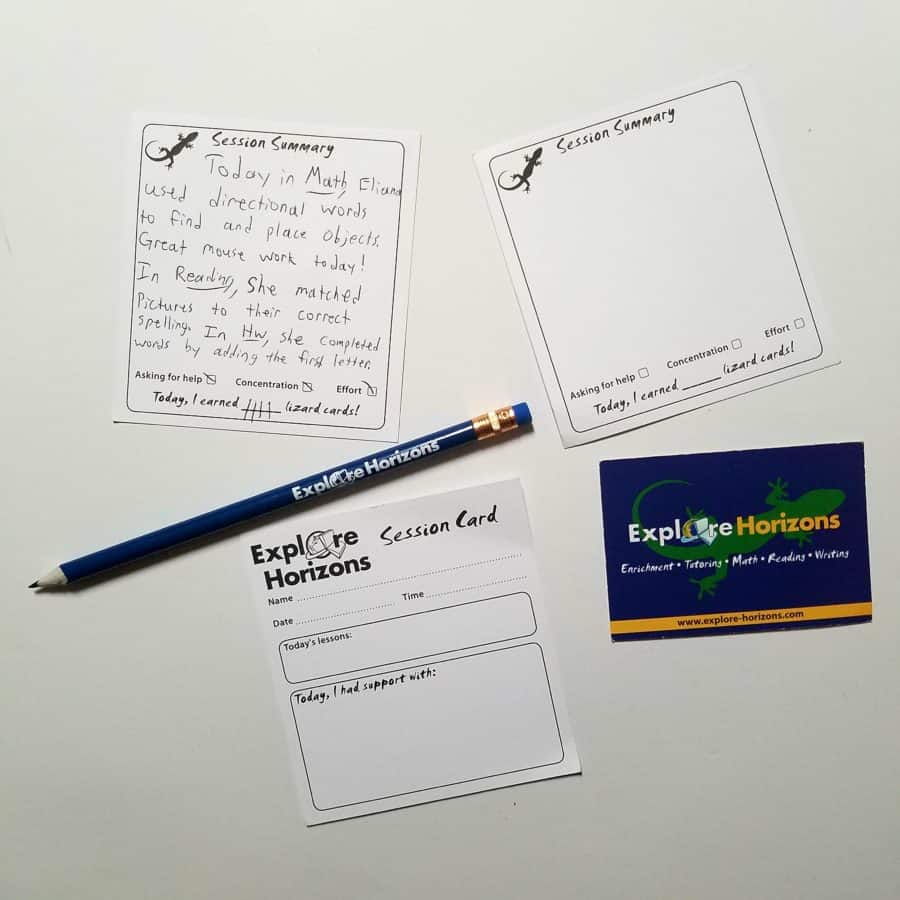 If your child is enrolled in traditional school system, you will love knowing that Explore Horizons' tailored plans align to the curriculum of your school district, they help with preparation for to perform better in standardized testing, and they hold a weekly open homework clinic, too. It's a great option to supplement school lessons and making school work!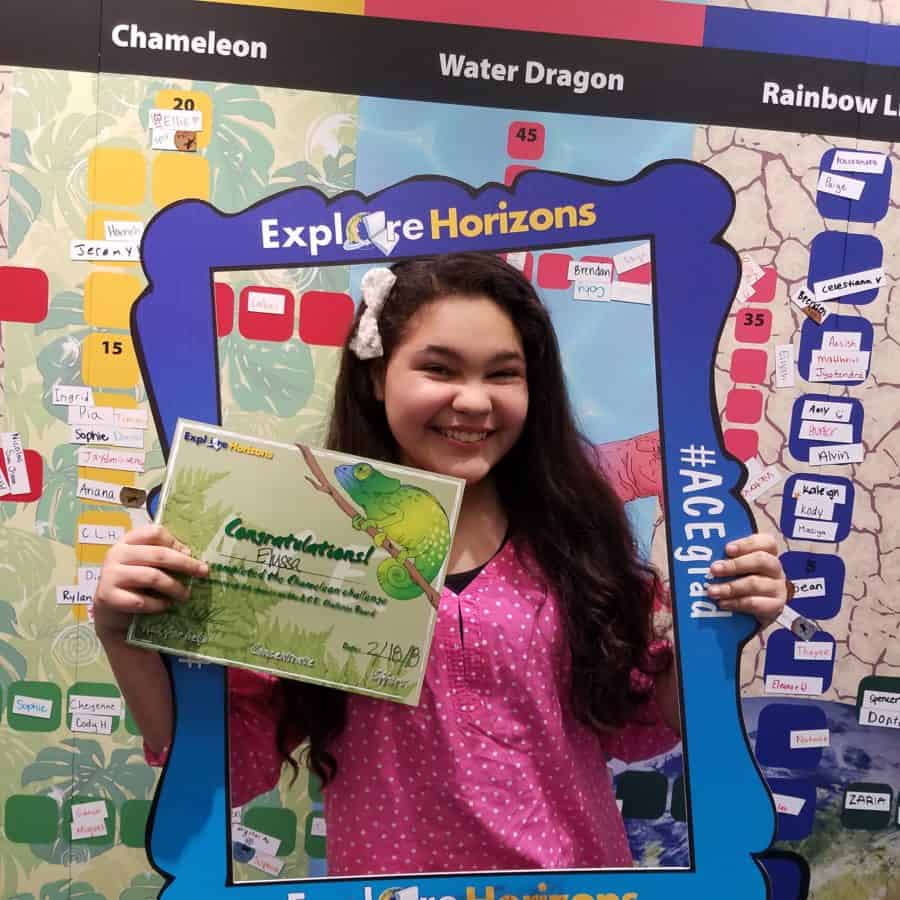 Support, accountability, and rewarding progress are the three main steps of raising a fearless learner!
What steps can you take to help your child to become a fearless learner? Share with us below and visit the Explore Horizons website to book your free assessment at your nearest Explore Horizons tutoring center today. For updates and offers, follow @EHtutors on Twitter and @explore_horizons on Instagram, and like @explorehorizonstutors on Facebook.