As a vegan (person who doesn't consume animal products), I have experienced that the better I eat, the better I feel. Eating healthy and fresh helps us prevent disease. I haven't been to the doctor in ages and neither have my littles.
Of course, between the cold weather and the crowds, we are bound to get something sometime. Enter: my week of sneezing, coughing, aching, and feeling very weak. Translated, that also means staying in my pajamas all day, a messy home, and laundry and dishes piling up literally everywhere. (I wish I had a picture for you, but that was the last thing on my mind, if you know what I mean).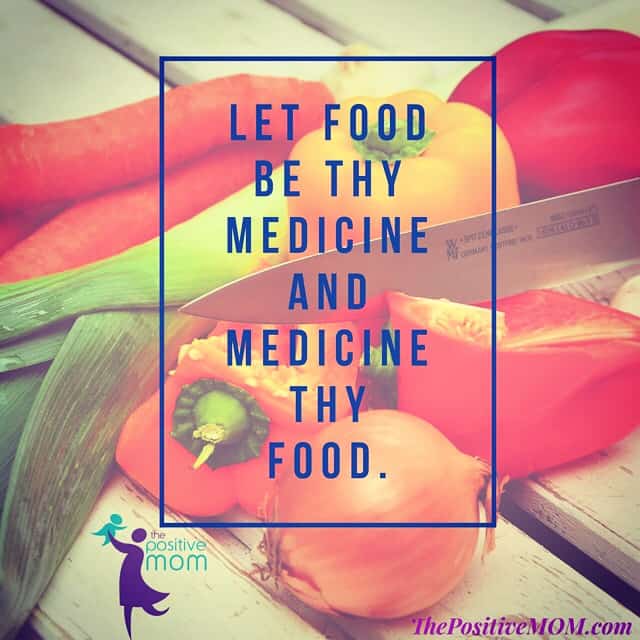 Hippocrates, a Greek physician who is known as the father of Western medicine, said "Let food be thy medicine, and medicine be thy food." Nature provides us with very effective ingredients that make for amazing remedies and cures, no drug necessary.
I decided to share the incredible home remedy that made me feel better so you can learn how to easily beat a cold in a natural way. I drank some of this wonderful hot tea and it started working on my body instantly and within a few hours, the cold was gone. It is an old recipe that my grandpa shared with all his 17 children and has been passed on ever since. He was a healer and a very wise man.
Ingredients for vegan cold remedy
6 big garlic cloves, peeled, minced
1/4 onion (red is better, but any will do)
1 sprig of rosemary
1 tablespoon of cinnamon
2 tablespoons of molasses (did you know vegans don't use honey?)
Directions to make vegan cold remedy
Put 2 1/2 cups of water in a pan on the stove
Add the garlic, onion, and rosemary
Boil for 10 minutes, then turn off
Add cinnamon and molasses
Serve and drink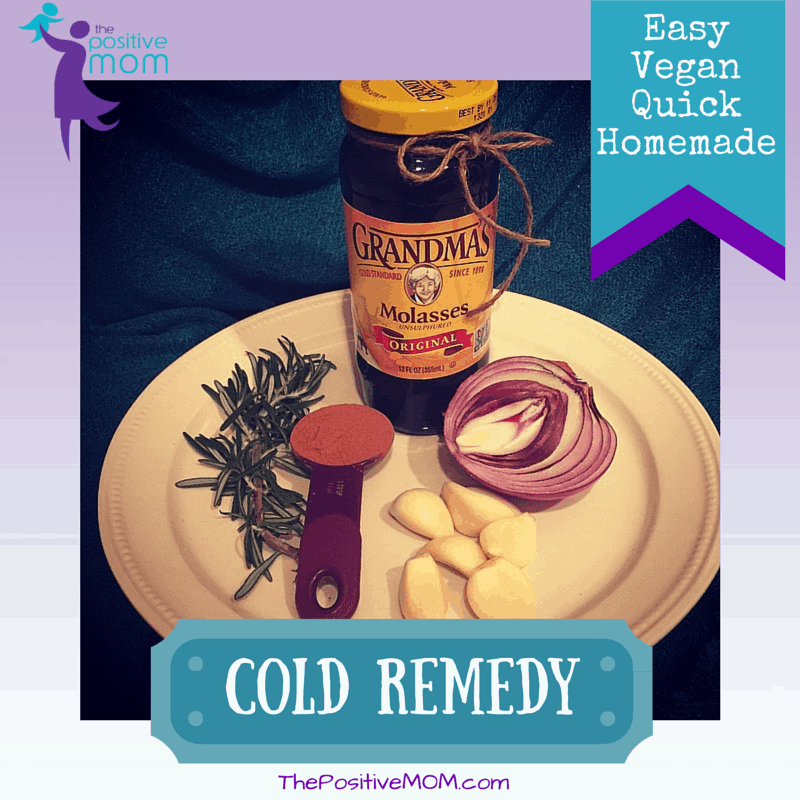 All the ingredients are really powerful individually, and together they will act instantly to boost immunity and kill your cold, the vegan way.
Health benefits of Molasses
There are so many helpful medicinal properties to molasses, but I think the most obvious one is iron ( it actually has more than red meat, but without all the calories). It also has manganese, calcium, and copper. Molasses help eliminate free radicals and promote strong bones in our body.
Health benefits of Garlic
Garlic is a natural antibiotic. It contains manganese, vitamin B6, vitamin C, selenium, fiber, calcium, copper, potassium, phosphorus, iron, vitamin B1. Garlic is thought to boost the function of the immune system, lower LDL cholesterol, and detoxify heavy metals in the body.
Health benefits of Onion

Onion provides important anti-inflammatory benefits and increases our body's immune defense system. It also has antioxidants and antibacterial properties, and it even helps with blood sugar balance.
Health benefits of Cinnamon
Cinnamon is known to treat coughing, arthritis, and sore throat. It also fights fat in our bodies, so it can help with weight loss and even reduce cellulite. (Added bonus lol)
Health benefits of Rosemary
Rosemary helps alleviate muscle pain, improves memory, boosts the immune and circulatory system, and promotes hair growth. It's also a rich source of antioxidants, which neutralize harmful particles called free radicals.
As you can imagine, this easy mix is a life saver! I highly recommend that you use these ingredients in your food, and when needed, in your medicine. You'll feel happy and healthy again, like me!
Do you use a natural homemade remedy to get rid of colds in your family?
[ela]