Earlier today, my 27-month-old daughter sat in front of my computer, started "typing," and declared: "I'm blogging!" It was the cutest thing ever. I felt the sense of pride as I thought: "she wants to be like mom."
It seems that kids are born device savvy these days, and that boundaries and standards are increasingly difficult to set when it comes to electronics, which can be a source of anxiety and worry for any parent.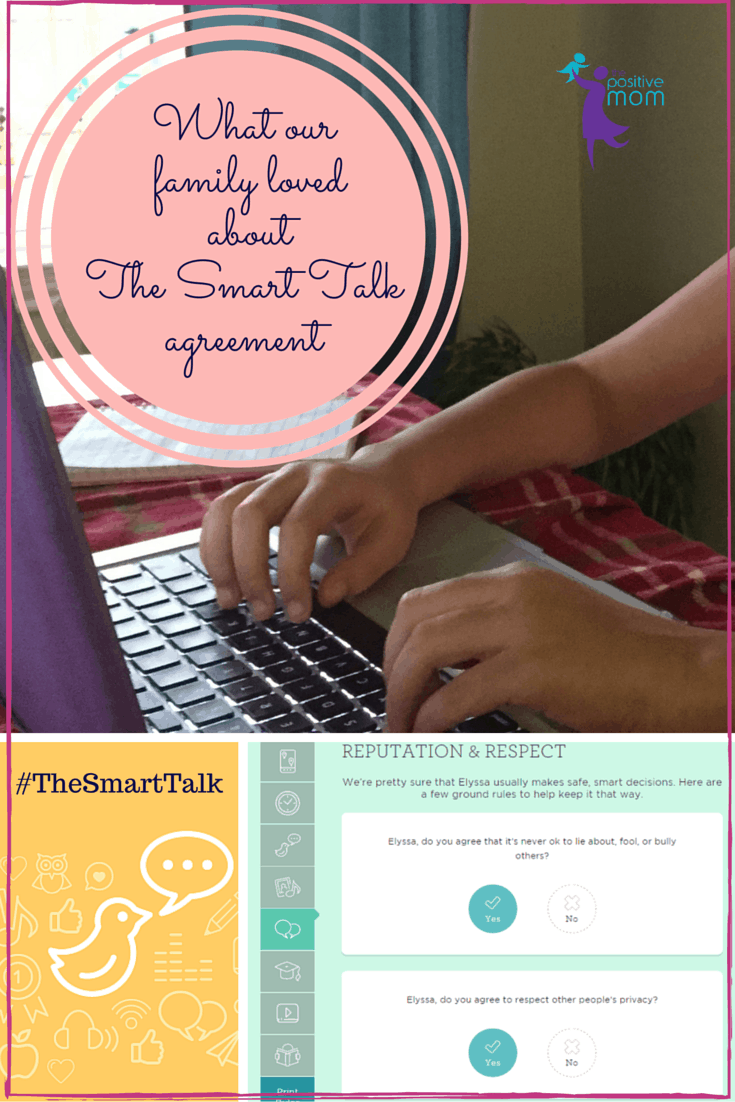 We have an interesting dynamic going on. My "older daughters" are now 12 and 13, and they each own a laptop and a tablet, which they use for homeschool and their entrepreneurial endeavors. They have a Blog, a Facebook Fan Page, joint Twitter and Instagram accounts, and a YouTube channel, but with very high standards on usage. To balance it out, they don't do any gaming, have smart phones or iPods, and we don't subscribe to Satellite or cable TV, or listen to traditional radio.
They've grown up in an environment where mom is a highly connected geek who loves to post, (hence the two-year-old blogger), but also very aware that:
"whatsoever things are true, whatsoever things are honest, whatsoever things are just, whatsoever things are pure, whatsoever things are lovely, whatsoever things are of good report; if there be any virtue, and if there be any praise," is what we think, say, post, text, or share.
We've done well with these simple, verbal guidelines, and I think it has been easier because I strive to be an example to them as I post multiple times and across multiple channels online every single day. I also take a look at each of their posts before they hit publish and suggest edits when they're due, using each opportunity as a teaching moment, although, I must admit, I probably learn as much as they do. I guess that's why they say "to teach is to learn twice."
I often wondered how much screen time is too much, but making sure the girls have a variety of interests has helped us balance that out. They love to paint, sing, play the piano, read, cook, sew, and ride their bikes… which prevents them from being glued to their smart devices all day.
Although, maybe due to their innate curiosity to explore, abundant peer pressure, or a genetically passed down desire to test the limits, we've had the occasional need for a refresher course on surfing safely – as well as taking measures that include limiting access or revoking privileges, depending on the severity of the offense.
The common online safety tips (keep computers on a visible location, check browser history periodically, block unsafe and inappropriate websites, use reliable filters and parental controls, etc.) don't quite work for me, as I find I'm an advocate for a more proactive approach.
I always tell my girls my job as a mom is to work myself out of a job. To be frank and, a bit morbid, I want to know that when I die, my kids will be equipped to make safe, fair, and enriching choices for themselves, not because I'm watching or because of what I'd do should I find out, but because they have developed a sense of safety, respect, and responsibility for themselves and others. Doug Flanders, MD said it in a much more eloquent way: "No parent can child-proof the world. A parent's job is to world-proof the child."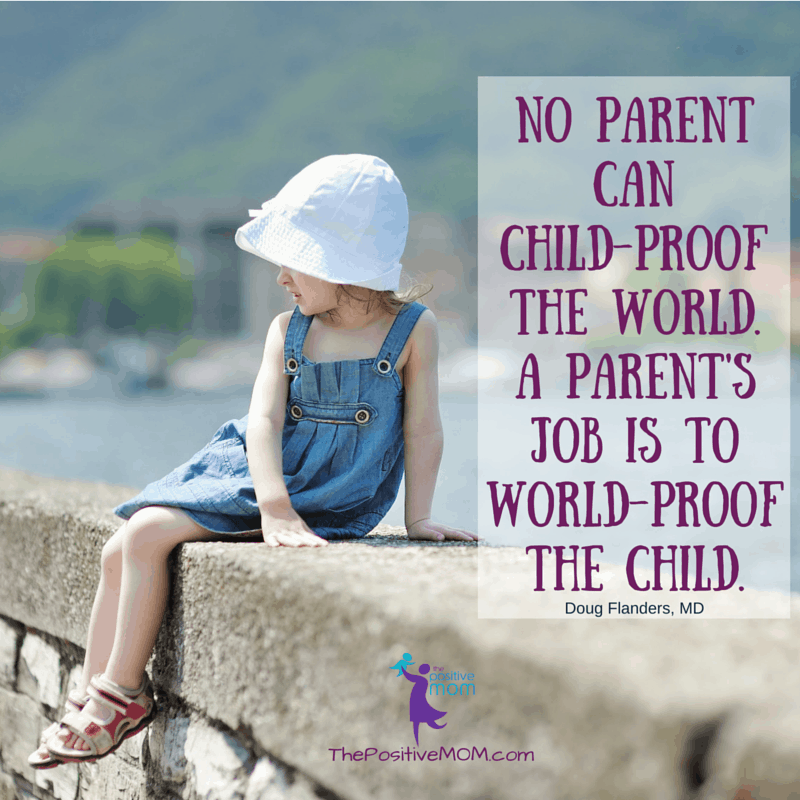 I've also learned that it is not only important to teach them what to avoid online (like oversharing – especially when it comes to personal information – gossiping, attracting the wrong kind of attention, compromising one's or others' reputation, sharing embarrassing, unflattering, inappropriate content, etc.), but also what to do when the unexpected or the undesirable happens. It's not unusual, even for adults, to search for a harmless term that returns inappropriate results, and we know that, unfortunately, our children are especially targeted by cyber-strangers with malicious intents in a vast virtual playground.
There's so much to talk about, and the conversations get lengthier, and harder. It may seem that the level of awkwardness increases proportionally to the importance of the topic discussed. But don't let that be a trap.
The Smart Talk, a free digital tool created by LifeLock in collaboration with National PTA, proved to be a great resource to consolidate our verbal agreements about technology usage, and facilitate additional conversations around online responsibility. It certainly allows families have clear conversations, and set healthy rules involving electronic devices.
My girls and I loved The Smart Talk because in about 15 minutes, we could cover a lot of ground, across seven main categories – many of which weren't obvious, even for high-tech family like ours.
Safety and Privacy: How to protect yourself and your information
Screen Time: When and where devices can be used
Social Media: How to responsibly interact with others online
Apps and Downloads: What is allowed on devices
Texting and Calling: How to communicate with others
Reputation and Respect: Why good online behavior is important
Online Videos and Cameras: How to respectfully share pics and videos
I really loved that The Smart Talk contract wasn't an oath, pledge, a list of do's and don'ts, or a tool designed to steer one's wheel to a particular path or another, but rather an interactive negotiation that involves both parent and child, producing a document that is customized to the needs, values, and lifestyle of each family. I don't believe in arbitrary advice when it comes to parenting, because all families are different, so each is free to determine what rules to enforce, implement, and honor.
It was a great experience for the girls and I, and I was pleased to know we were on the same page, but now it's official! The Smart Talk is not saved (for security reasons), so make sure when you do it, your device is connected to a printer. It's really wonderful to have real personalized agreements with my girls that we signed in blue ink!
I am definitely pro smart devices – screens, tablets, computers – as long as they are used in ways that adds to what we've set as our course in our Family Mission Statement. I could not imagine our homeschool classroom deprived of technology. I think many parents struggle with this because they want to protect their cherished little ones from exposure to age inappropriate media, cyber-bullies, and objectionable web content.
By agreeing on clearly stated and understood rules to make safe and smart choices online, we can worry less and have more peace of mind. I think that's why the girls both loved when I agreed to not overreact if they need to discuss something sensitive (like experiencing or witnessing online bullying or something that just didn't feel right). They know I care and I love them, because I make sure I explain that all the fuss with online rules (or any rules I set in our home) really is about mami's desire to keeping them safe from undue risks.
My favorite part was designating our family's device-free zones. We all needed a little help with this one (I bring my smartphone everywhere I go in and outside the house!).
Going through The Smart Talk agreement with my daughters felt really great for our family, because it's not about maximum protection, but realizing we're in this journey together, and with open communication, healthy guidelines, faith, trust, and pixie dust, we can all win! That's why I'm a big (or petite) fan of making deals!
Are you ready to have The Smart Talk with your child? Visit TheSmartTalk.org to get started!
[ela]