Who was the first person to walk on the moon? Who flew the first airplane? Who set foot in what we call the Americas for the first time? You'd probably ace this test without struggling with the answers. If you had to answer who was the second in each of these categories, you would probably flunk or at least struggle for a while. Neil Armstrong, the Wright brothers and Christopher Colombus are names we all know because they were first.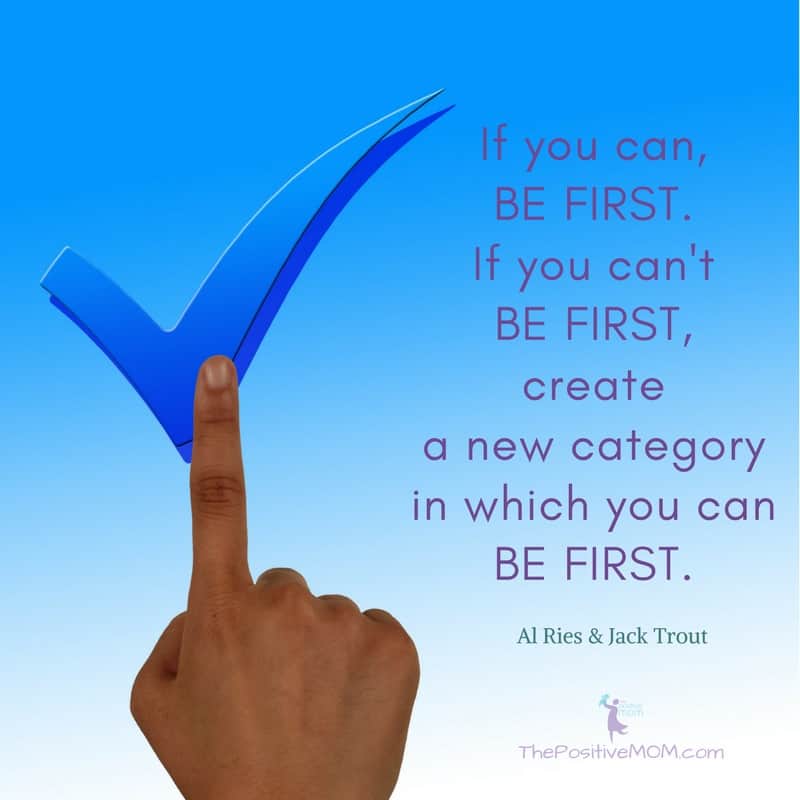 Jack Ries and Al Trout, the authors of Positioning (one of my favorite books) taught us about the advantages of being the first in a category when it comes to brands: being the most memorable, and therefore, top of mind. They said: "If you can, be first. If you can't be first, create a category in which you can be first!"
I was recently at Galveston Island with my family to experience the Learn Galveston educational curriculum, which was created with the purpose to teach students about Galveston's rich history in a way that is fun and engaging. We learned so much visiting historical sites that can ONLY be found in Galveston, Texas, and besides it being the perfect homeschooling field trip, it was an empowering lesson about being the first.
While we toured Galveston, we were extremely impressed learn about Galveston Island's rich culture, and even more, to find that Galveston was home to a lot of Texas firsts that one may think would happen in cities like Dallas, Austin, or Houston!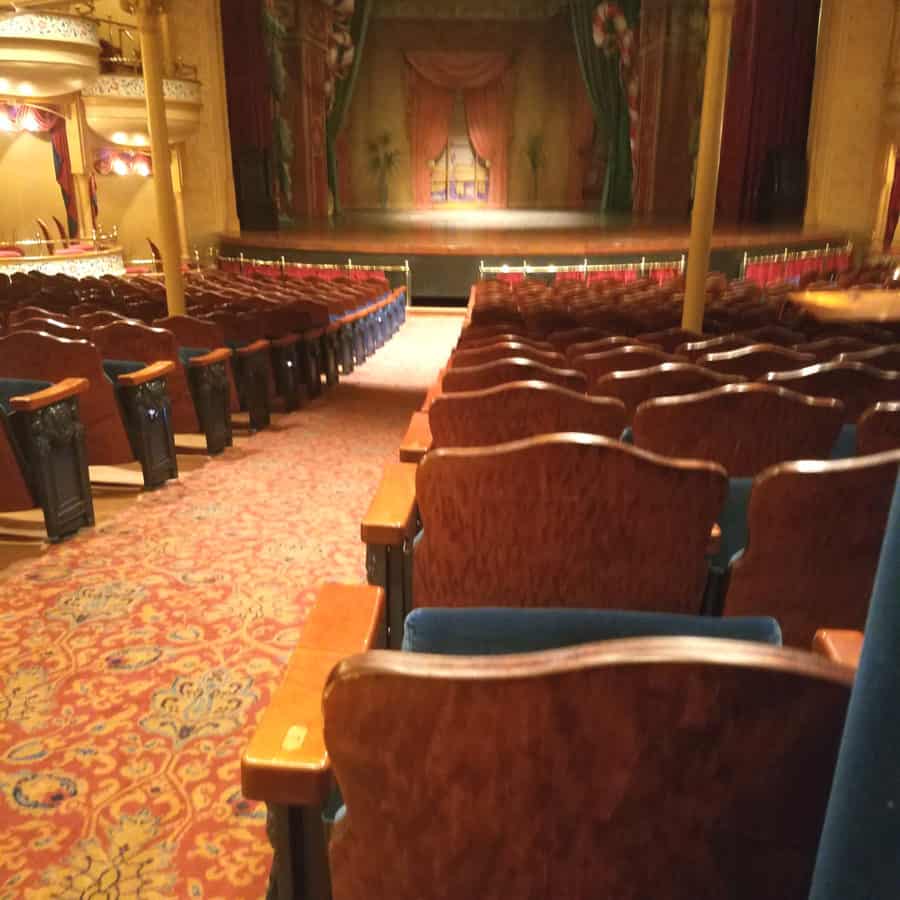 Some of the amazing Galveston Firsts include:
First customs house (1825)
First post office (1836)
First naval base (1836)
First Roman Catholic Cathedral in Texas (1839).
First Texas chapter of a Masonic order (1840)
First military company, now the Galveston Artillery Club (1841)
First cotton compress (1842)
First law firm west of the Mississippi River (1846)
First parochial school (1847)
First insurance company (1854)
First use of telegraph to send news dispatches (1854)
First private bank (1854)
First gas lights (1856)
First real estate firm (1857)
First Roman Catholic hospital (1866)
First Jewish Reform Congregation (1868)
First opera house (1870)
First cotton exchange (1872)
First orphanage (1876)
First telephone (1878)
First electric lights (1883)
First building built expressly for a newspaper (1884)
First "black" high school (1885)
First medical college (1886)
First school for nurses (1894)
First country club (1898)
First golf course (1898)
First ship through Panama Canal came from Galveston (1913)
First grocery store
First public library
First chamber of commerce
First baseball game in the state… and more!
My daughters and I had fun learning and exploring. They have been telling everyone how I got picked for a children's demonstration while learning nautical terms at the Tall Ship Elissa, and have print outs of the first Fernandez immigrants at the Texas Seaport Museum database. 
Did you know that Galveston is known as the "The Ellis Island of the West" or compared to a "Second Ellis Island"? The Port of Galveston was the gateway for immigrants to come through the Southwest of the U.S.A.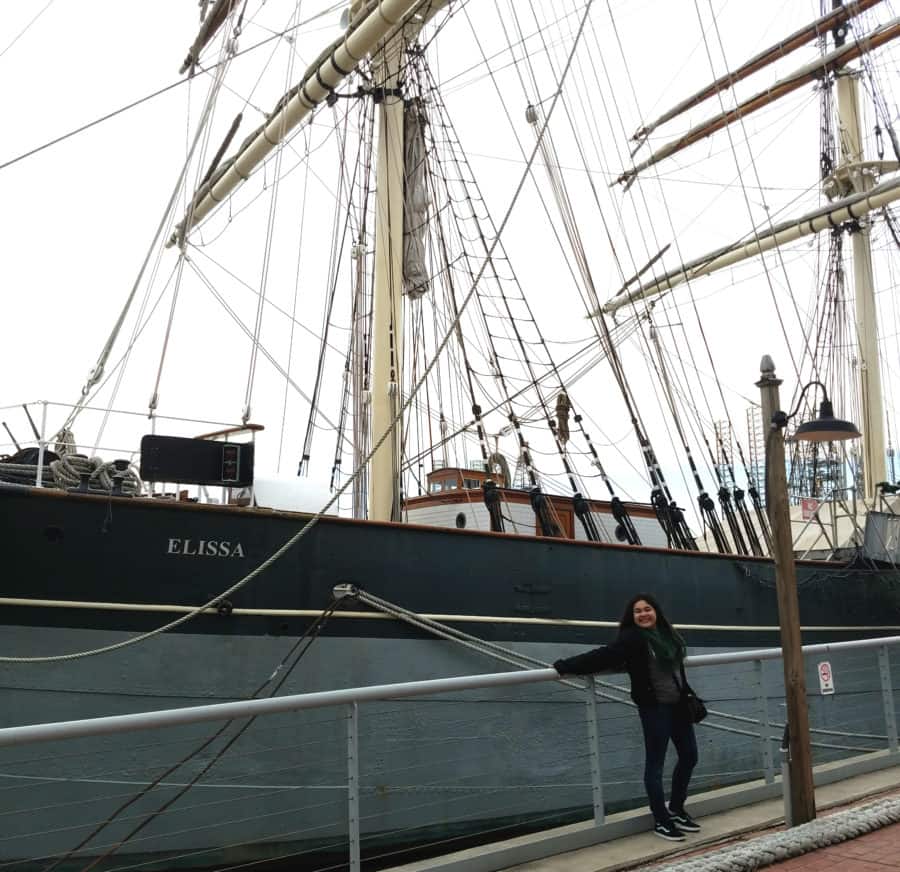 And as funny and flattering being mistaken as a child can be, my favorite moment actually happened when Elisha and Elyssa were over at this giant wall where guests are invited to write in a post-it where their ancestors immigrated from. As I read my name and they boasted about my "bravery," I teared up realizing I never thought about being the first immigrant in my family.
We had an interesting and entertaining conversation with my friend J.P. as she talked about her ancestors and the stories surrounding their immigration to the U.S. and I kept thinking about how my descendants would talk about my own story.
On the drive back  to Fort Worth from Galveston Island, we were discussing what it means to be an immigrant and the struggles, pressures, and uncertainty that immigration brings with it.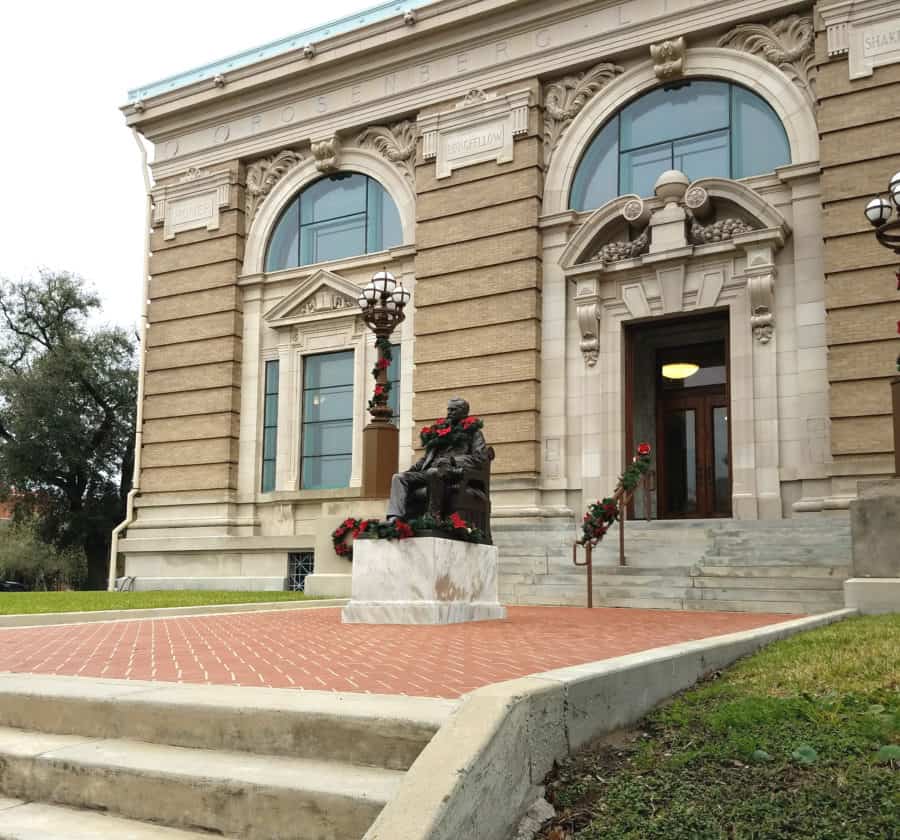 Immigrant is a noun that means "a person who comes to live permanently in a foreign country," and my heart sinks as I picture my petite self arriving at the San Diego airport with my carry-on bag, having moved thousands of miles away, leaving behind my corporate career, my college, my brand new home, my culture, my family, and my closest friends. Everything I ever cherished was left behind on 12/13/2001 when I moved to the USA. I cry on this day every year and 2017 was no different. I let all my emotions flourish and I feel them intensely. It was a sad day, but feeling sad to leave doesn't mean you shouldn't go!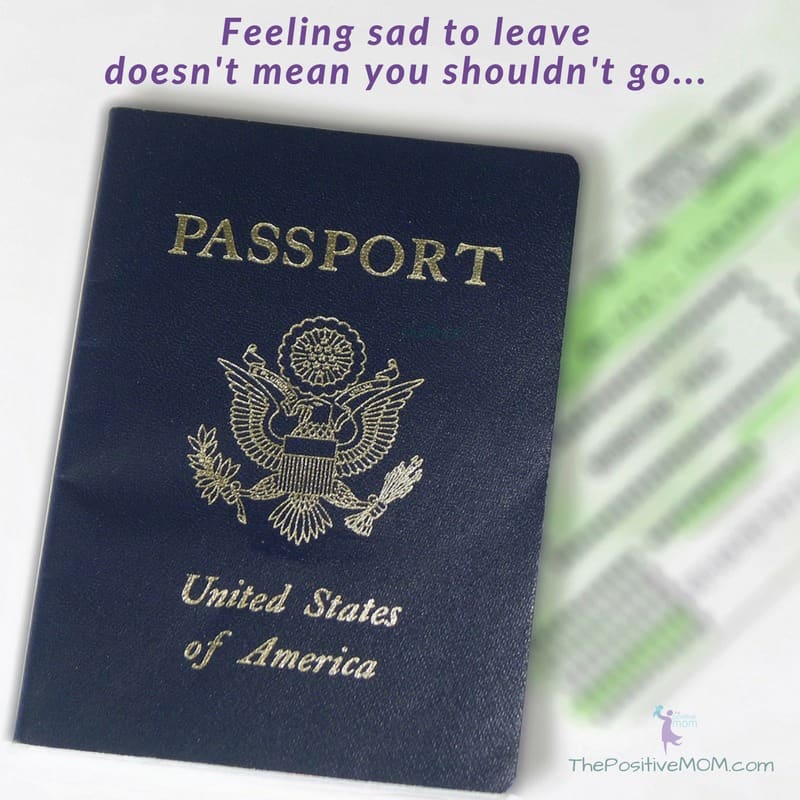 I was not fleeing persecution, oppression, war, social crisis, conflict, or poverty, and I was not even pursuing what the call the "American Dream." It was never my dream, I was just following my heart, and I was naive, not ready for the culture shock and the constant state of homesickness and uncertainty that immigrants face, along with the preconceived notions others have of your race (physical characteristics that include skin color), your ethnicity (cultural background) or your nationality (country one is from).
To some, "first-generation American" refers to immigrants who come and make the U.S. their home, and to others, it refers to those who, like my daughters, are the first in the family to be born in the U.S. Either way, and even with the often coveted "blue-passport-holder" title, I am proud to be Fernández (with an accent mark) and Dominican (with an accent).

Being the first means you must start from scratch
Being the first means being more committed and dedicated than most
Being the first means you pursue a new path and make up the path as you go
Being the first means you figure it out on your own
Being the first means you sacrifice, persevere, and overcome great adversity
Leaving your home country is like learning to live all over again and it can be emotionally devastating, and it's hands-down one of the hardest things I've ever done. I feel like I'm still in transition, still learning to adapt, and I don't yet belong, and like if I do, I'll somehow let go of the precious personal connection to my homeland and my roots. It can be very lonely, in fact, it can be suffocating to always feel like a stranger, like a foreigner… lonely.
There's a rock song from the 90's called "Entre dos Tierras" by one of my favorite bands (Heroes del Silencio) that I always think about and can be translated like this:
you're between two lands and there's no room for air to breathe
Whether they are first-generation or second-generation immigrants, my daughters feel this way too, and they get me. They helped me see the huge impact my immigration has on them and on those who will come.
They also enumerated other many ways in which I am being the first as a U.S. immigrant that I had not even considered: the first to have children in the United States (and at all), the first to buy a home, the first to become an entrepreneur, the first to win awards, the first to be featured in national and international media, the first to become an author, the first to speak in public, the first to be married in the temple, and so many others that I can't even remember! 
I found a quote by Condoleezza Rice that says that people who end up being first don't set out to be first, they set out to do something they love. That's true for me and it is true of so many immigrants that are driven by their love of freedom, their passion, and their love for others.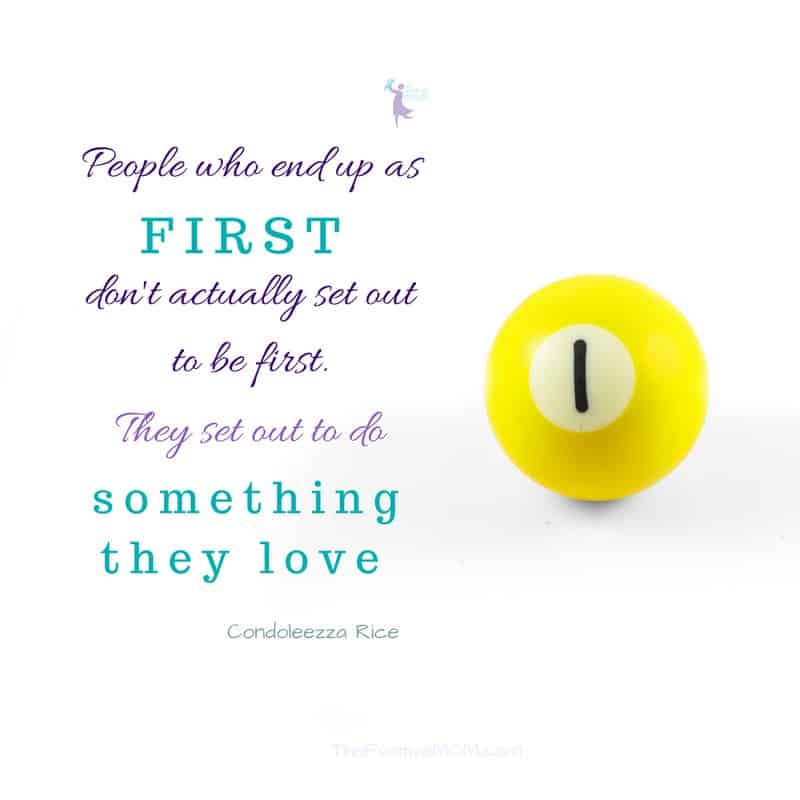 I agree, and as I think about our visit to the Port of Galveston and reflecting on all the immigrants that came, do still come, and will still come to the United States, I feel a renewed sense of reverence and curiosity: What is the story behind the journey?
Being the first takes a BOLD vision, great courage, and unshakable faith, whether you decide to create the first full length animated feature (Walt Disney) or the first iPhone (Steve Jobs), or the first "gasoline-powered horseless carriage" (Henry Ford). Being the first is not about becoming legendary, but about leaving a legacy to your family and to those in the world you are called to serve in your mission through earth.
I love the Galveston Island natural beauty and attractions for the whole family, and learning more about its rich history and the pioneer spirit it reveals. Reflecting on Galveston Firsts and my firsts, helps me feel a bit less of a stranger and a little bit more home.
Have you been to Galveston Island? What makes you a trailblazer? Share what you love to do or would love to do in Galveston Island in Texas! For ideas, visit Galveston.com or follow on Google +, Twitter, Facebook, Instagram and Tumblr.

© Elayna Fernández ~ The Positive MOM