If I've learned anything in my MANY years as a web designer and web strategist  is this: your homepage is usually the first page visitors will see what they visit your site. You have approximately 10 seconds to make a favorable impression before they're gone forever.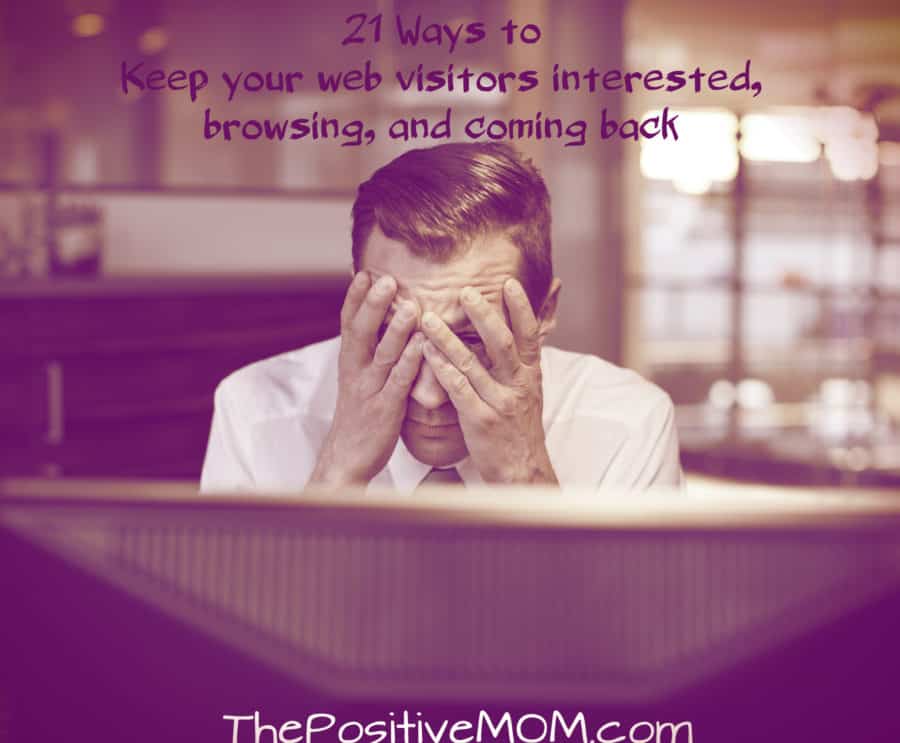 I often see homepages packed with too much information, busy designs, poor color coordination, and what is even worse: no call to action. (Insert horror face!!!)
I usually refer to the homepage as a portal that guides visitors toward navigating your site.  It's a trailer or teaser of what really is in store for them.  It should be interesting and enticing, not overwhelming!
So forget the birds and learn about the 21 "bees" of a homepage to put your best face forward and truly position you as an expert in your subject matter and achieve your marketing goals. Here are 21 ways to keep your web visitors interested, browsing, and coming back:
1.      Be branded. Your corporate name, logo, tag line, Guerrilla Positioning Statement, and corporate personality should be depicted explicitly.  Use your colors, your font and your tone!
2.      Be a solution.  Specify what you bring to THEIR table.  How is your skill going to impact your visitors' lives in a positive way?  Tell them EXACTLY what are the benefits or solutions of using your products/services or following your guidance?
3.      Be a tease.  Your homepage should be just an overview of who you are and what you offer.  Add deep inviting links to the pages (or blog posts) where you expand on this information.
4.      Be confident.  I highly dislike "I hope…" and "I think…" statements.  Let your passion show, your personality shine and your expertise sell.  Sound like you mean it! (I know YOU will…, I guarantee YOU will…, I assure YOU will…)
5.      Be generous.  Offer something free, give value and don't ask anything in return – except their e-mail address, that is ;).
6.      Be consistent.  People love familiarity (and so do search engines).  Keep your navigation where it's at and the look and feel in general intact.
7.     Be interesting.  Present a tip of the month or a "holiday theme" from time to time and in a consistent way, to keep past visitors coming back.
8.     Be credible.  Add your contact information from the get go.  Why hide it a click away? And this is crucial: add a privacy policy and copyright information to your page footer.
9.     Be professional. Function is great, but beauty is important. An attractive, uncluttered design speaks for itself.
10.   Be googly.  Adding keywords gives your visitors clues that they are on the right place and it also helps with search engine visibility…(you knew that!)
11.   Be mysterious.  Finish a short paragraph with "Learn more…" so they can visit other pages within your site upon click.
12.   Be welcoming.  But forget "welcome to MY website".  Make them feel at home (no pun): "mi homepage es su homepage".  Make it all about them!
13.   Be short.  I don't mean 4'8" 🙂 but be sure to keep all critical information "above the fold" or in one screen shot, no scrolling necessary. Bulleted lists are a brilliant way to keep it simple.
14.   Be light. Your homepage should load fast, with no delays. It's 2017!
15.   Be visible. Drop down menus are often ineffective because your links are hiding. If they don't mouse over it, forget it – 'cos they sure will!
16.   Be graphic. A picture says a lot of words – not sure if it's really 1,000 – a video says even more.  Adding a response-pulling graphic or video is a magnificent way to add positive drama to your homepage.
17.   Be educational. Give a tip, a curious fact, or something they can remember. It's all about positioning and giving value and content marketing is the best way to do it!
18.   Be ALLover. Your homepage button should be visible and "clickable" back.  You should also link your logo to your homepage because your visitor will expect it to be that way.
19.   Be loved. Add a testimonial or two to let people know clients are happy with you.  Maybe this could be the video you'll include and the dynamic content you'll post. #justsaying
20.  Be social. Add icons or text links to guide your visitors to your blog, your LinkedIn, Twitter profile, Facebook page, Pinterest board, etc. I usually place the social icons at the top right on EVERY page and options at the end of each page for share love! It's been psychologically proven that the right side is where the action happens!
21.  Be pursuing. Add a simple way for your visitors to subscribe to your blog or sign up for a newsletter, so you can send information constantly. It takes 27 exposures for someone to decide to do business with you!
As you can see, your store front plays a major role in your web presence success.  When you present a branded homepage that is clean, professional looking and easy to scan, your visitors will take the time to navigate through your site. They don't call it the "index" page for nothing! (Okay, I'm being geeky here, but you know I started designing websites on Macromedia Dreamweaver back in the day. WordPress sure changed our lives!
Follow these homepage tips and have the best homepage ever!  Now, since through a search engine your visitors can enter your site from just about any page, why don't you go ahead and apply some of these rules to all your pages?  There's nothing like home sweet home!
Which homepage tip will you implement today? Share your homepage with us on the comment section below!

© Elayna Fernández ~ The Positive MOM