Summer is coming to an end and it went by so quickly because I had so much going on. I love facilitating my Stepping Into BALANCE course, mentoring and coaching amazing clients, and taking dozens of women through The Passion Test. Time really flies when you're doing what you love!
I was recently helping one of my mentees craft what is commonly known as an elevator pitch. An elevator pitch, as its name indicates, is a "pitch so concise, you would be able to deliver it while riding the elevator with another person." I don't think anybody ever pitches in an elevator, or at least, I have not done it. It does come in handy at conferences, trade shows, or social events that are held with the purpose of business networking, when someone approaches you and asks the inevitable question:
"So…., what do you do for a living?"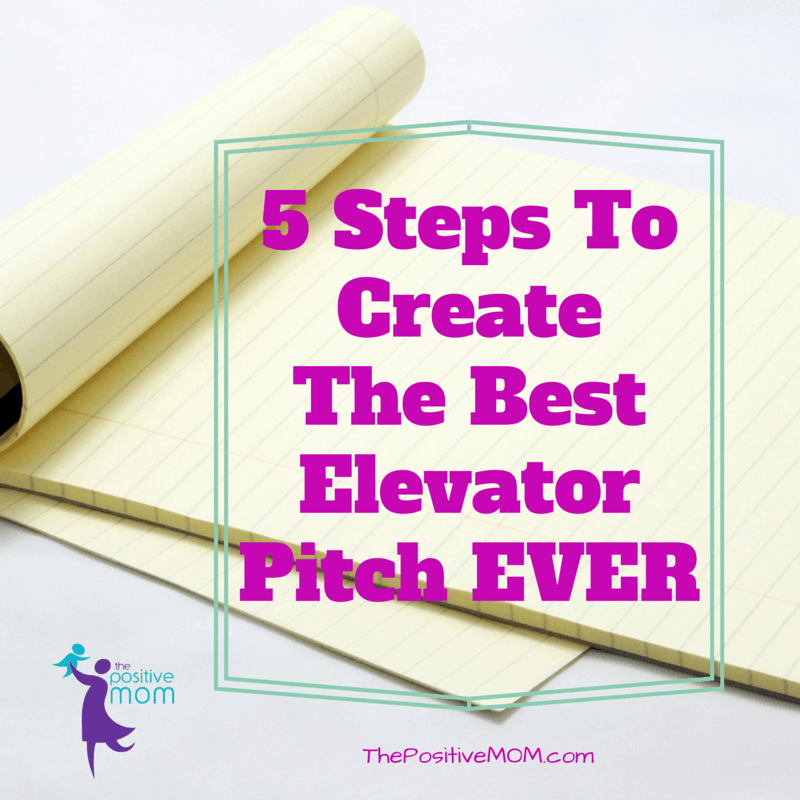 I don't personally believe in the traditional elevator pitch format per se. I have developed something I call a "Guerrilla Positioning Statement," which actually is more of a statement of purpose than it is a pitch. It has 5 parts:
It clearly states your ideal persona (both psychographics and demographics)
It identifies the value proposition of your offerings
It defines your offering with specificity
It goes beyond benefits, explaining the ultimate purpose, dreams, and ideals
It handles perceived objections
You may be thinking these are basic, obvious components; however, they are often missing or misstated in most elevator pitches. In my coaching practice, I use a lot of templates, worksheets, prompts, and exercises. I find that the following set of prompts is the most helpful to create the best elevator pitch ever:
I help _____,
do _____,
by / through ______,
so they can _____,
even though/without ______.
I HELP is where you identify your audience. Think of one ideal person that could benefit from what you do and write down gender, age range, location, as well as problems, needs, and issues that are keeping them up at night. Do you help both men and women who want to lose weight? Do you help moms who need information as to how to create a home-based business?
DO is where you let your audience know the outcomes they can achieve with what you offer. Will they lose an amount of lbs in a certain amount of time (i.e. up to 15 lbs. in 30 days)? Will they achieve earning a 6-figure income from home by the end of the process?
BY is where you tell them how you do it. It could be through your blog, your speaking, your coaching services, or an informational product you sell. Using the weight loss example, let's say you made up a clean-eating recipe book, and for the mompreneur example, let's say you offer an e-course.
SO is an essential component because is where you really speak to people's hearts. People usually feel like saying "SO WHAT?" after hearing most elevator pitches, because they lack the ultimate outcome. For example, if you help people lose weight, you could talk to them about their ultimate desire: it could be to be to enjoy optimal healthy or to feel vibrant and confident. If you help them make money from home, the ultimate desire they may have could be spending time with their family, doing what matters most to them.
EVEN could take several shapes and forms. For example, you could say "even if" or "even though" or just the word "without." This step will handle perceived objections, will bust myths, and clear up misconceptions. For example, if you are promising that you will help someone lose weight or make more money, but you know they will object with "I don't have enough money and time to invest into your program," and your program can be done in 10 minutes a day and $10 a month, or they don't need to quit eating or pay a fortune, this is where you let them know.
Based on the examples above, we would come up with these statements:
I help people who are struggling with weight issues lose up to 15 lbs. in 30 days, through a proven recipe regimen, so they can feel vibrant, healthy, and confident, and enjoy life to the fullest, without starving themselves or paying a fortune.
I help aspiring mompreneurs create a 6-figure earning home-based business by providing all the information, tools, templates, coaching, and resources they need, so they can have the freedom to do what matters most to them, even if they are busy and have no budget.
You may have noticed that the statement changed a bit when we put it together, because even though we may be clear about specifics, we are not going into details, but simply painting a picture of what is possible.
You must "sell the destination, not the airplane," "sell the memory, not the 5×7," and in this case, sell the value contained in the e-course, not the e-course itself.
No one wakes up in the middle of the night and says… "if I don't take an e-course soon, my life is over!" Or "I wish I could get into an e-course!" By identifying exactly what they want to achieve or they want to get rid of in their lives (pain and pleasure), you can get their attention.
I'm providing you with 3 more real-life examples written by women I coach and mentor so you can see it at play and it can spark more ideas to create your own:
I help Massage Therapists, Wellness Professionals and Entrepreneurs create a Holistic Roadmap to the business they want by sharing quick and practical techniques, tools and daily strategies that will help them get out of overwhelm so that they can feel a sense of success, accomplishment and peace while providing value to others.
I help female victims of domestic abuse who have decided to make positive changes in their lives become self-confident, self-reliant, independent, and confident by offering coaching and mentoring services so they can live their most productive and authentic life without the expense of professional counseling.
I help people in mid-life who are tired of being stuck in mediocrity and are looking for more meaning to their life unwrap their passions and live with gratitude and joy, without self-doubt.
Remember, the best elevator pitch ever is called a Guerrilla Positioning Statement or GPS. It is a simple sentence that takes place within a casual conversation and it's not a pitch, but a statement of purpose.
With this formula, you tell your audience who you help, what you help them do, how you do it, define the ultimate WHY, and clarify any objections.
Your Guerrilla Positioning Statement will help you pass the listener's implied tests:
So what?
Says who?
According to whom?
Who cares?
What does that have to do with me?
My statement of purpose, which is true for my blog, my speaking, my training, my books, and my mentoring services, is:
I guide moms in turning their pain into their purpose, their struggle into their strength, and their passion into prosperity, so they can create JOY, BALANCE, and SUCCESS on their own terms without guilt, fear, and overwhelm.
Do you have an elevator pitch for what you do? I'd love for you to share it with me and to practice your Positioning Statement in the message area below.
[ela]