In my family, Monday night is Family Night. We gather around and discuss topics we can learn from, such as principles and topics from our faith. Last Monday, we had a few friends over to chat about The Day Of The Dead or El Día de los Muertos.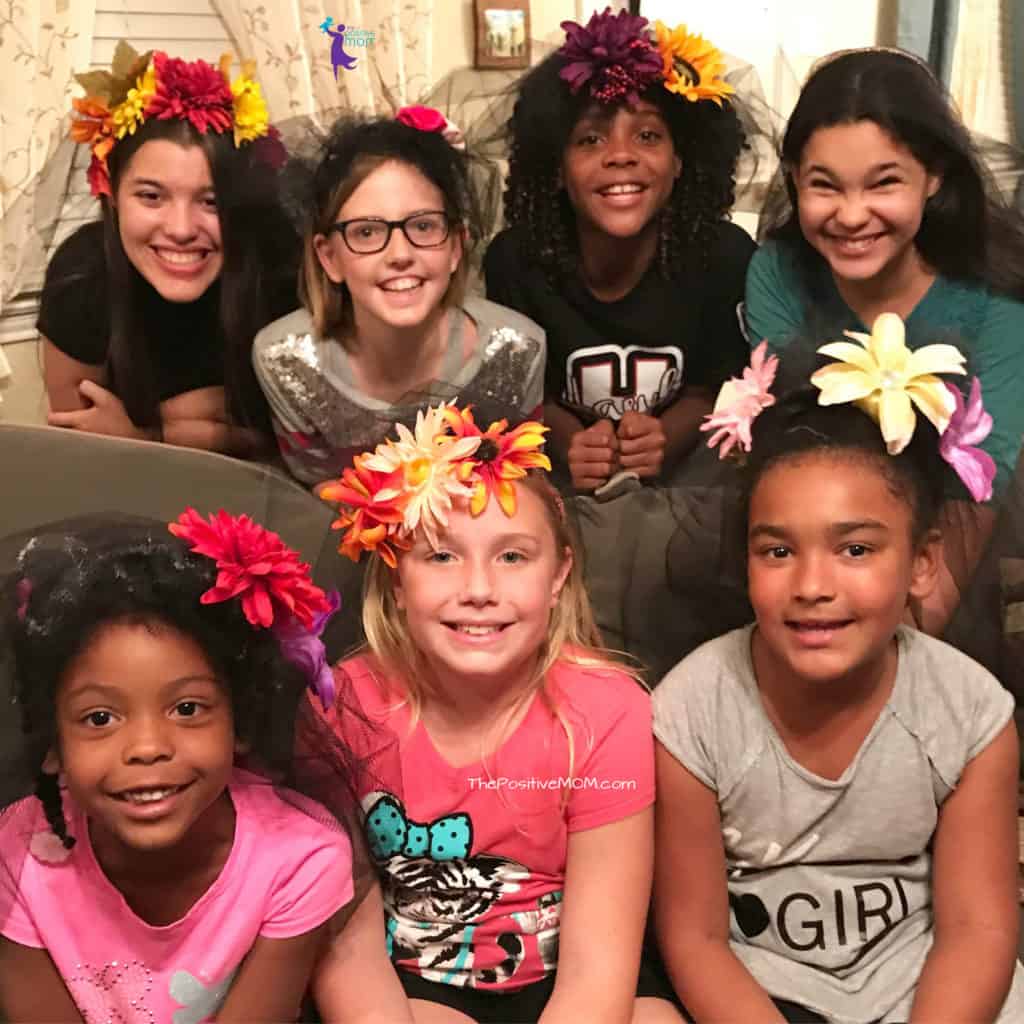 El Día de los Muertos is an indigenous holiday celebrated in central and southern Mexico on November 1 and 2, which coincides with the Catholic holidays called All Souls' Day and All Saint's Day, which is what we celebrated in the Dominican Republic when I was growing up.
The Día de los Muertos festivities include colorful and elaborate decorations and expensive ofrendas (offerings), with the purpose of honoring deceased loved ones, who will provide protection, favor, and wisdom to their families.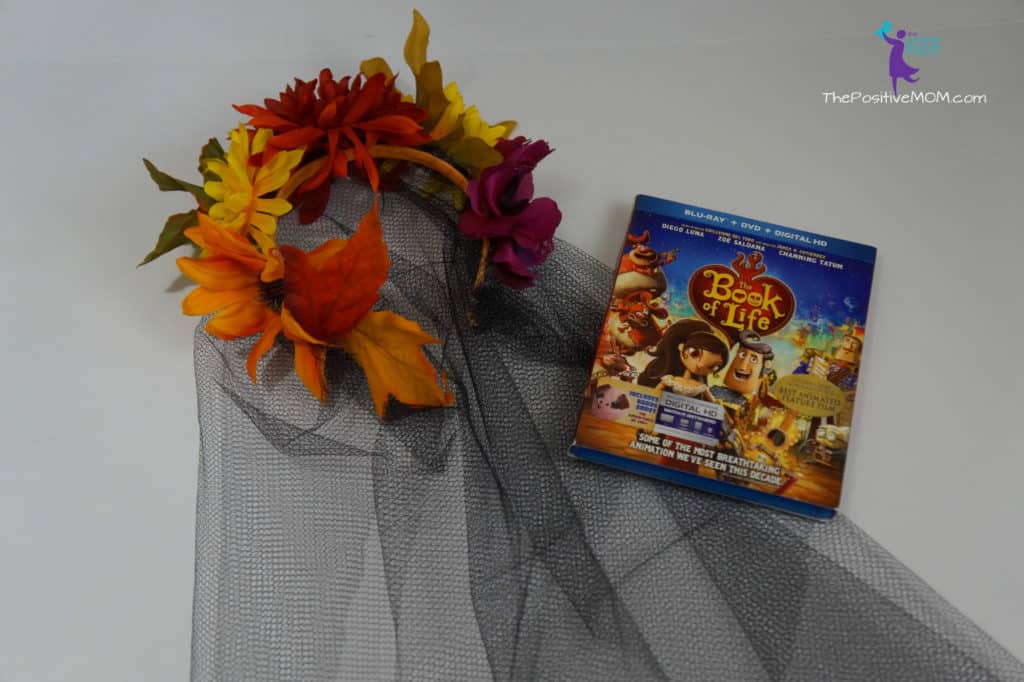 We started with a prayer, and I taught a short lesson about the significance of El Día de los Muertos and the beauty of celebrating the life of those we loved, as well as the comfort of knowing they are not completely gone and the hope that we will reunite again.
I opened up the floor for the girls to share their feelings and it was very sweet to hear them speak about their own special relatives who have passed on and their ways to deal with the grief of missing them in this life.
We decorated with marigolds, a traditional Día de los Muertos flower, and served chips and mango salsa, guacamole, and Pan De Muertos. We also served "Morir Soñando," a traditional Dominican drink, to represent, you know!
Each girl received a Family Tree so they could remember their ancestors, and we watched The Book of Life together; an animated comedy with a unique visual style, produced by Guillermo del Toro and directed by Jorge Gutierrez.
The Book of Life is the journey of Manolo, a young man who is torn between fulfilling the expectations of his family and following his heart. It teaches about the afterlife, and about honoring family while writing your own story. The Book of Life encourages us to celebrate the past while looking forward to the future.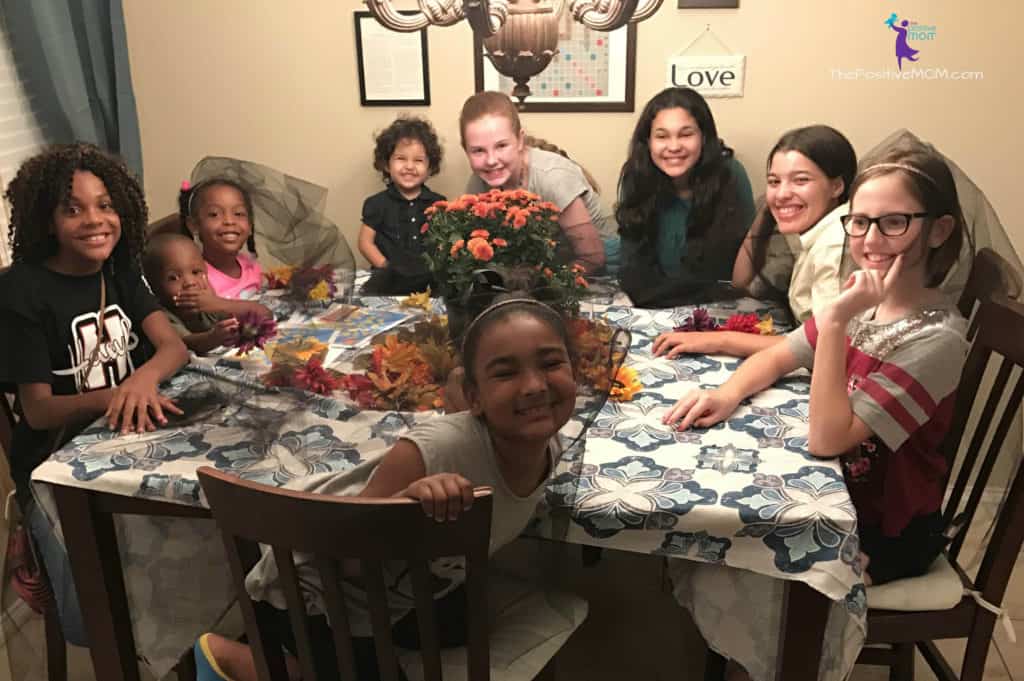 The girls really loved the movie and they each shared their favorite part and something they learned from it. I am known to encourage people to do that!
We then made a "Day of The Dead" headband craft. It was so fun for the girls to express themselves creatively and to have a keepsake of this lovely Family Home Evening together.
Want to learn how to make your own? Say no more!
What you will need:
A thin, metal headband
One black piece of tulle measuring 73 by 25 inches
Several colorful, plastic, decorative flowers
Glue gun and glue sticks
You can find all these materials on Amazon (aff link) or your closest craft store.

How to assemble the Day of the Dead headband:
Plug in your glue gun and insert the glue stick in.
Fold the piece of tulle in half and crimp the open top together.
When the glue gun is hot, take your headband and carefully line the top of it with globs of glue.
Quickly, put the tulle on the headband. Handle with care so you don't get burnt with the hot glue!
Now that your veil is finished, choose the prettiest flowers and glue them on in any way you like!
Let cool off and dry before you impress your friends and family!
Since there isn't an official way to honor our ancestors in the U.S., and maybe in other parts of the world, there are simple ways you can honor the departed in a meaningful way without making a holiday out of it:
Do something in their honor:

whether it's planting a tree, completing their bucket list, or sponsoring a brick or a bench to pay them tribute, you can think of something that would honor your loved one's memory. This could be something you do once or on a regular basis. For example, in my family, we drink hot chocolate very often as a tradition to remember my grandma Lidia, who had a plantation of cacao trees and taught me how to make chocolate out of the raw beans.

Display something in their honor:

it could be a picture, a poem, a recipe, a keepsake, or even a garment. Showcasing something in your space that reminds you of your ancestors, or that they gifted to you, is a sweet way to celebrate the important role they played in your life. I have a friend who had a memory table at her wedding, consisting of photos of her and her groom's ancestors, and they also saved a seat at that table for each of these grandparents who weren't present in the flesh. It was really beautiful and emotional – and quite elegant, too!
Learn about them: You can get into genealogy by using websites like ancestry.com or familysearch.org, where you can learn about your ancestors and document everything you find out about them. Storytelling is a way to teach our kids about the relatives they never knew, and I have found that the more we tell them, the more we really understand them. The Bible speaks of this in Malachi as "turn the heart of the fathers to the children, and the heart of the children to their fathers."

Live your life in a way that would make them proud:

When you remember your loved ones or learn about them, you can think of the bond you shared and the advice they gave you. It's sad to admit, but now that my grandparents are all gone, I cherish their advice a lot more, and the more I want to emulate their wisdom.

Leave your own legacy:

One of the most powerful ways to honors those who are gone is by leaving a legacy to those who are yet to come. I always say I want to be the great-great everyone talks about – and I really do. I am about to celebrate 20 years since I woke up from an 8-day coma and I am so grateful because this second chance gave me the opportunity to have children – and that means having posterity. I really want to do and be my best so I can leave a legacy of love, joy, and prosperity for them and to leave the world a better place.
I'm so grateful I had the opportunity to host these cuties in my home and that we could all feel the joy of celebrating life through death. It's so humbling to think of how much we owe to those who came before us, yet it's so exciting to think of how we can leave our own mark – on our own terms.
How do you honor the departed? Share your tips in the comments below, my darling, and share your favorite scene in The Book of Life movie with us, too!

© Elayna Fernández ~ The Positive MOM