Do you ever feel like you're so different that you might as well had come from "a galaxy far faraway"? I do. We all do in my family.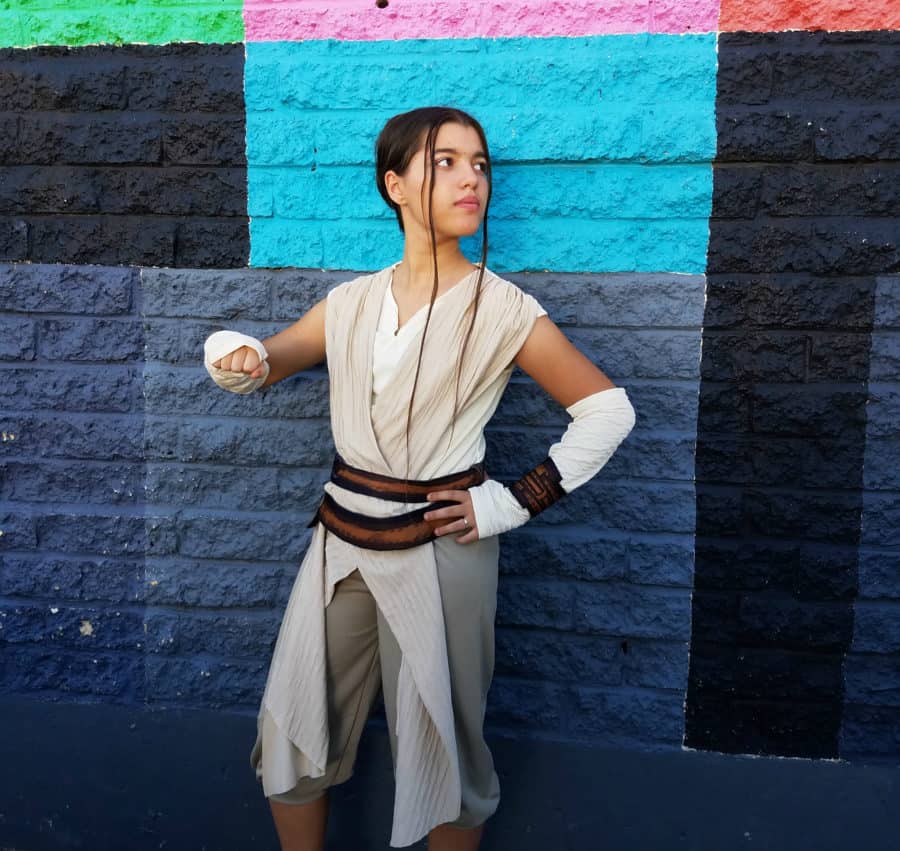 It seems like the more you try to be yourself – who you're meant to be – you become less like everyone else and that creates a sense of separation. Besides, society tells us that we are either good or bad and not only we gotta pick a side, but we also gotta label our identity.
Earlier this year, I had the amazing experience of attending D23 Expo as part of a Disney press event. It was my first Disney convention and my first fan convention ever. Disney D23 Expo is the ultimate Disney fan event and where I really had a chance to tap into the power of cosplaying.
To cosplay is a modern-day verb, made up of two words: costume and play. Cosplaying  means you dress in costume to role-play a character from a movie, a TV series, a favorite book or comic book, or even an anime or video game character. I was amazed to see all the cosplayers at D23 Expo. I was standing in a line that went on for hours and got to know a lot of them and had the opportunity to ask them questions about why they chose to go all out in their transformation to tap into the specific character they wanted to embody. My discoveries left me in awe.
Many people do not understand why I don't celebrate Halloween and yet, I will Disneybound and Cosplay any day to dress up like a diverse characters, especially those that have to do with Disney, Marvel, and Star Wars. What is the difference?
There's not an official day to cosplay – you can do it any day and make up your occasion. Now that The Last Jedi is playing in theaters, I'm sure there will be thousands of Star Wars fans that will want to dress up to go watch the movie.
While in Halloween, people also do dress up in costume, it's not quite the same because you can't have cosplay without play. Cosplaying is an art form that allows you to truly adopt the qualities you admire in your favorite character; you play a role that speaks to you personally, one that empowers you and gives you confidence.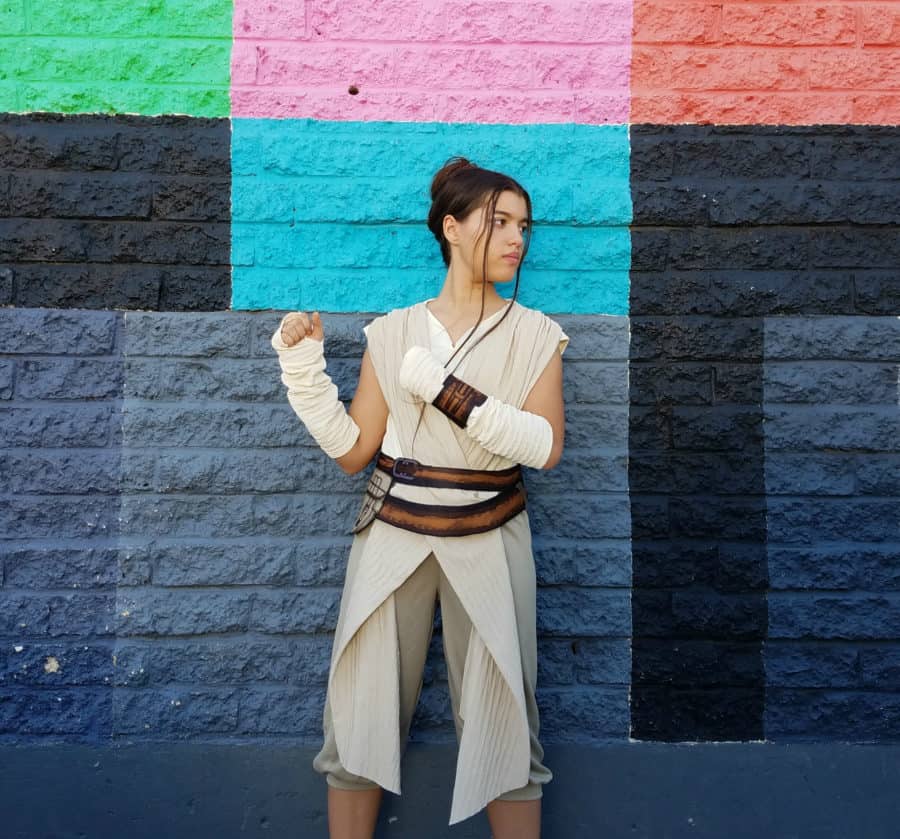 Cosplaying has proven to be a psychologically beneficial activity and to have a positive effect on mental health. That doesn't surprise me when I recall the joy in my daughters' faces when they played "pretend" and "dress up," when they accessed their imagination, immersed in fantasy, innocence, and magic.
But then we grow up and we forget that it's okay to still dress up and imagine you can be anyone you want for a few minutes, not just on a single day on the calendar, but whenever you want, and whenever you need an escape or a creative outlet that allows your imagination to take over and bring out that side of you that you don't necessarily let others see – yeah, even the dark side!
When we found out that the Star Wars costumes were available at JC Penney, we were inspired as a family to cosplay together. Cosplay can be a family affair and I believe it's even more fun when you do it with those you love. Plus, there are so many more cute ideas and cosplaying possibilities, and you need one another to snap the pics, right?
We had so much fun cosplaying and using the Force together. Austin and its beautiful art murals was the perfect backdrop to our unforgettable moments of galactic magic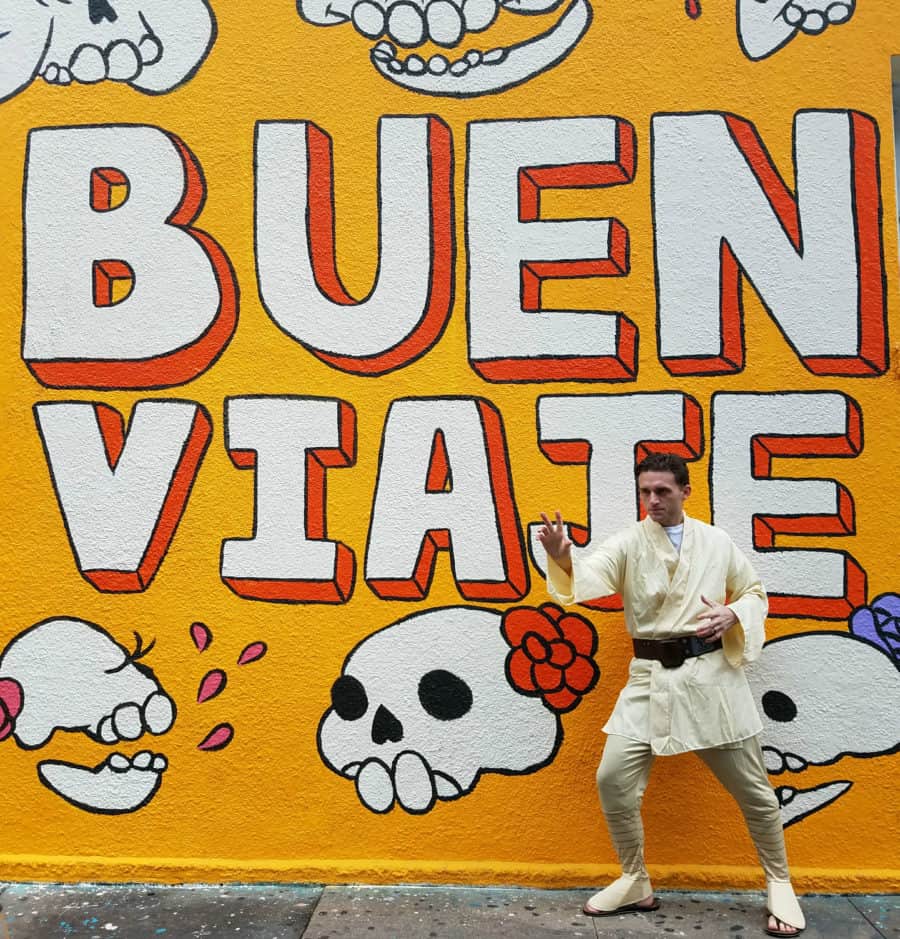 Cosplaying promotes family bonding and choosing matching or complementary costumes strengthens family ties, while reminding you of your own inner strength. You not only look different when you cosplay, you actually feel different.
According to Obi-Wan-Kenobi, "the Force is what gives a Jedi his power. It's an energy field created by all living things. It surrounds us and penetrates us; it binds the galaxy together…" Imagine for a second what it would like to have the Force in our family! We partnered with JC Penney to  to be"one with the force" and to talk to one  about the force that keeps us together.
The Star Wars Deluxe Luke Skywalker Adult Costume is so beautiful. Luke Skywalker is said to be impulsive, reckless, and often had little regard for his own personal safety. Later on, he became more patient and seasoned, often seen as having wisdom beyond his years, and an idealistic worldview. Luke Skywalker is empathetic, loyal, passive, calm, and exhibits control, devotion, and determination.
In Taylor Bare's own words:
"I'm on a quest to face the dark side within me and embrace the light. I'm learning that, although my destiny is mine to decide, I can't fulfill my mission alone. I can be stubborn and I think I know better than my teachers."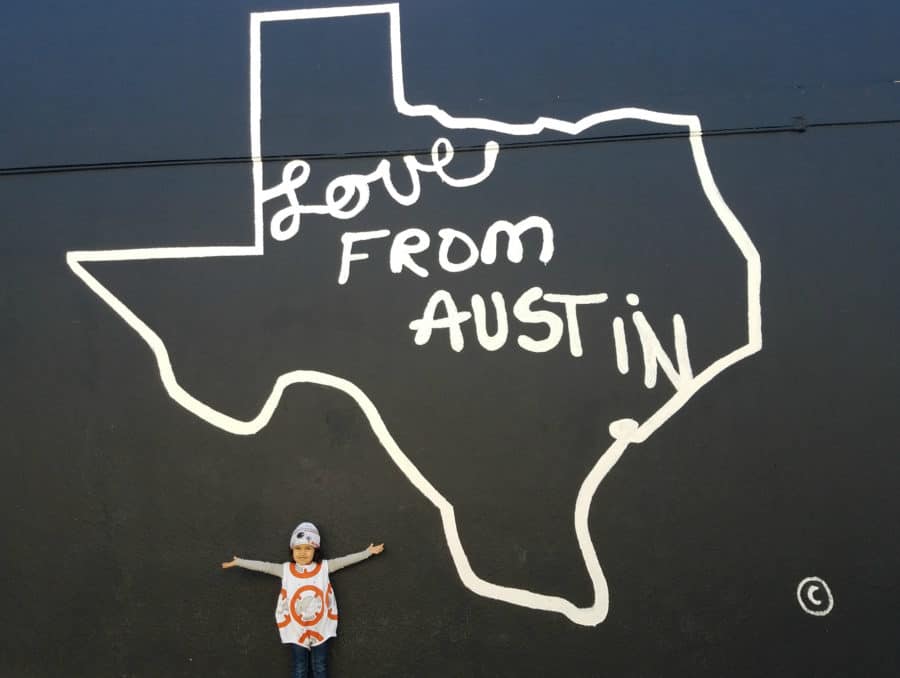 Costumes for little ones are not the most accurate, but they are the most adorable and creative. With this Star Wars: The Force Awakens – BB8 Toddler Costume, Eliana is expressing that she is cute, tiny, wins people over, gets her own way and accomplishes her mission. Sounds just like her!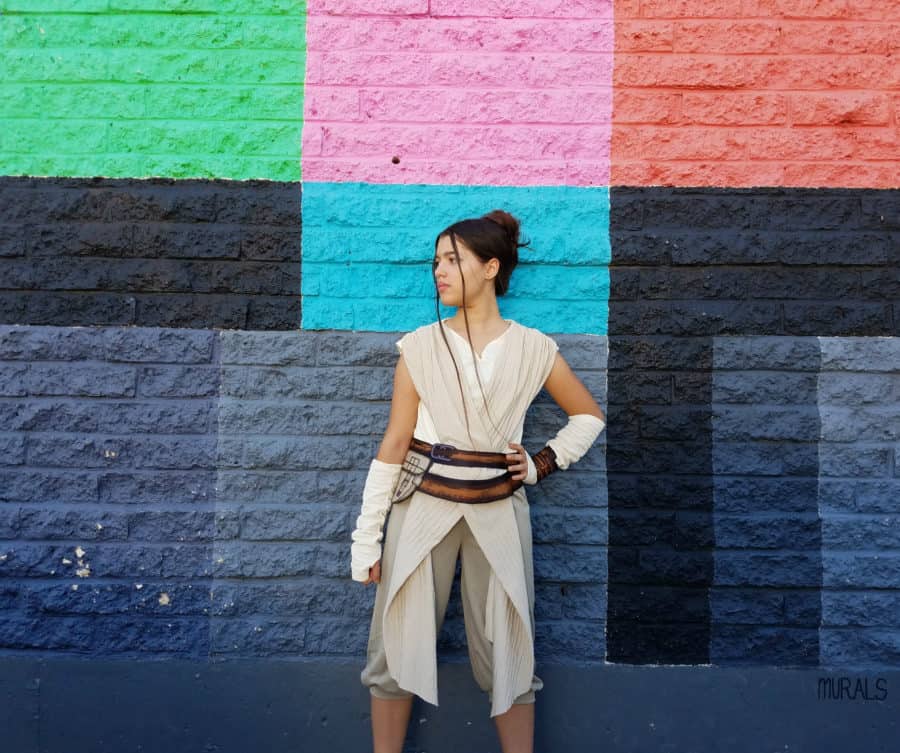 Stubborn, headstrong, brave, independent, skilled, tough, and optimistic are some of the qualities Elisha wants to embody with the Star Wars: The Force Awakens – Classic Rey Costume For Girls. She's a bit of a feminist and makes sure you know she doesn't need saving, and she maintains fierce loyalty to her friends.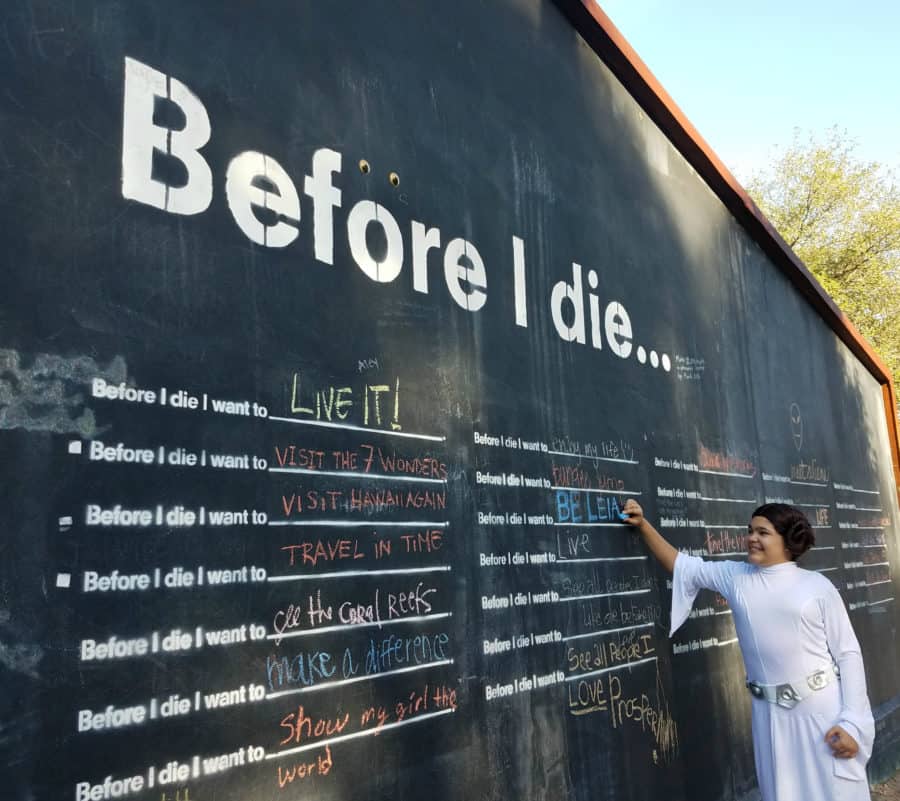 Elyssa chose the Star Wars Sexy Princess Leia Adult Costume to express that she is smart, feisty, brave, a diplomat and a warrior!  She's in touch with her feminine side: supportive, affectionate, caring and compassionate, while also symbolizing the epitome of female empowerment: she's assertive, sassy, strong, defiant, outspoken, commanding and everything she does has a definite purpose.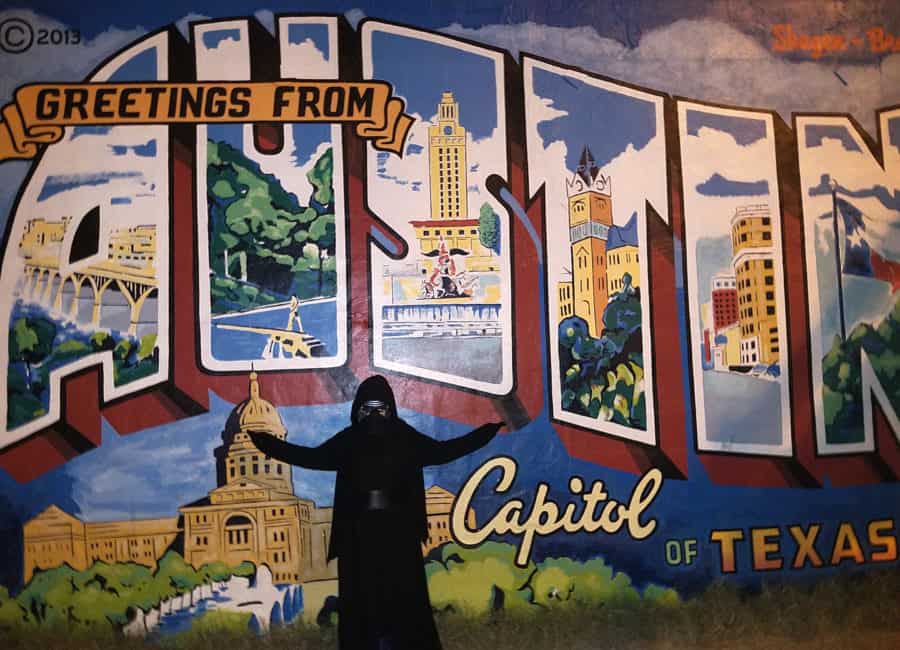 And guess who's behind the Kylo Ren mask? That would be me. Though everyone in my family thought I'd be Yoda, I chose the Star Wars: The Force Awakens – Mens Kylo Ren Deluxe Costume even though it is very long on me.
Oh, and let me just say, there are safety rules when it comes to cosplaying full-body costumes in a public place, such as a theater. You usually don't want helmets, prop weapons such as blasters and lightsabers, either.
Kylo Ren is hot-headed, violently tempered and dangerous, because his motivations are  fear, hate, and anger. That pretty much describes my childhood years, and not entirely due to my seizure medication, but to the environment around me.
Kylo Ren struggles between the Dark Side and the Light Side because he battles with depression, anxiety and other disorders. Though I decided long ago I would always choose the Light Side no matter how hard it may be, I wanted to give that identity a place through cosplay.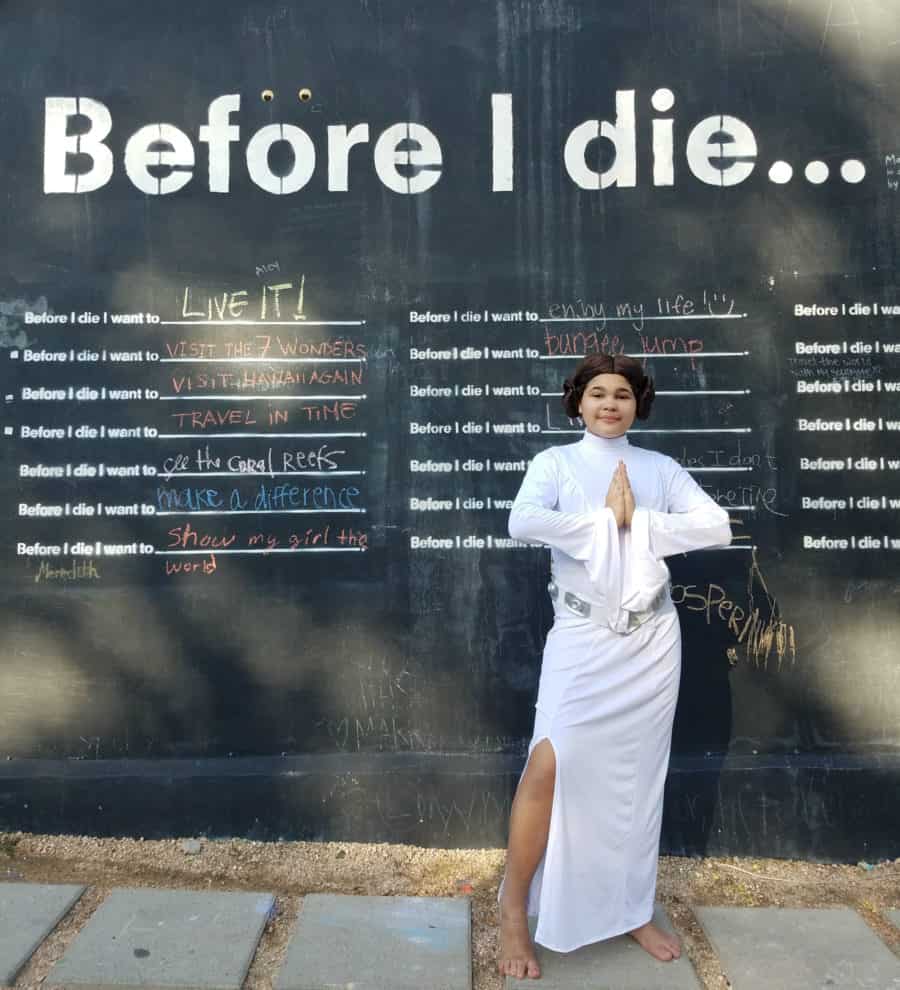 As you can see, the Force is strong with my family! Our family motto is even "Become ONE!"
Cosplay is not merely costuming for geeks, although we like to be associated with anything geeky in my family, it is a tool to cope with trauma, gain confidence, overcome, ease fear, low self-esteem and social anxiety, embrace and unleash your inner power, and make an unapologetic statement about who you are and what your interests are.
Besides the creativity and self-expression that goes into cosplaying, it is also a powerful way to connect with others. It's not about getting attention, but in finding other people like you who step outside themselves to play a part that is empowering and healing.
Fan conventions are judgment-free zones where you are surrounded by people that are on the same journey and enjoy cosplaying and transforming into something or someone else, just like you!
If you are ready for an out-of-this-galaxy makeover, head to your nearest JCPenney or the JCPenney website and get yourself a Star Wars costume set to cosplay with your family. I was impressed with how comfortable they were and how easy to put on and take off, which came in handy since we were outdoors and roaming around downtown Austin.
For more and follow JCPenney on Twitter: @JCPenney and on Facebook. hashtags #SoWorthIt #JCPchallenge #TheLastJedi and, of course, #StarWars!
Have you done any cosplaying with your family? Do you feel that wearing a costume allows you to tap into something you didn't know you had? Share with us in the comment area below!
May the force be with YOU!

© Elayna Fernández ~ The Positive MOM