Do you watch NBC's hit medical drama "The Night Shift"? As it returns for a fourth season beginning June 22, I can't help but think about how working the night shift of an emergency room is much like being a mom.
The night shift team of doctors and nurses at San Antonio Memorial's emergency room are anything but ordinary. The risks they take to save lives straddle the line between heroic and impulsive, but are always worth it. Can you relate?

When I was about eighteen years old, I worked the night shift because I really wanted the job and that was the shift offered. When I was twenty-one, I spent the Summer in the USA through an exchange student college program, and worked as a cashier at Meijer's in Michigan. I worked the night shift because it paid more per hour and it was convenient for me to travel and explore this "new land." But when you're a mom, the night shift is not optional, and it's certainly not up to you.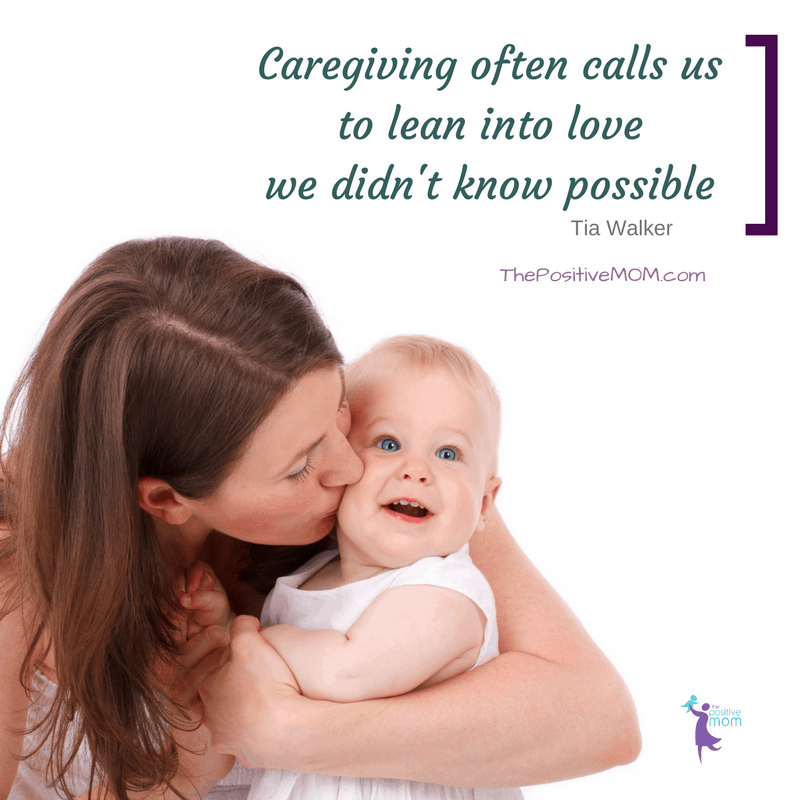 Mothers are often called nurses, and though it's often referred to caregiving, there's a massive similitude between being a mom and being a nurse:
Moms are always on the move, on our feet, and are often grabbed with desperation by an awkward body part.
Moms are often overwhelmed with the mess of motherhood, trying to multitask through it. We tend to forget to eat and take care of ourselves, and we learn to run on very little sleep.
Moms spend a great deal of our time cleaning up and dealing with nauseating substances and smells, and being the first – and sometimes the only – person everyone reaches out to for help.
Moms explain complex matters in simple ways. We teach, guide, and lead all day, every day, even when the outcome is quite uncertain. We have learned to expect the unexpected!
From the moment my body and my state started to change because of my pregnancy, my life gradually started to revolve around this tiny human. I have come to realize that I'm bound to my three daughters eternally, and the feeling that they will never leave me. Though nurses' relationships with their patients are temporary, they are forever concerned about someone. Caregiving often calls us to lean into love we didn't know possible.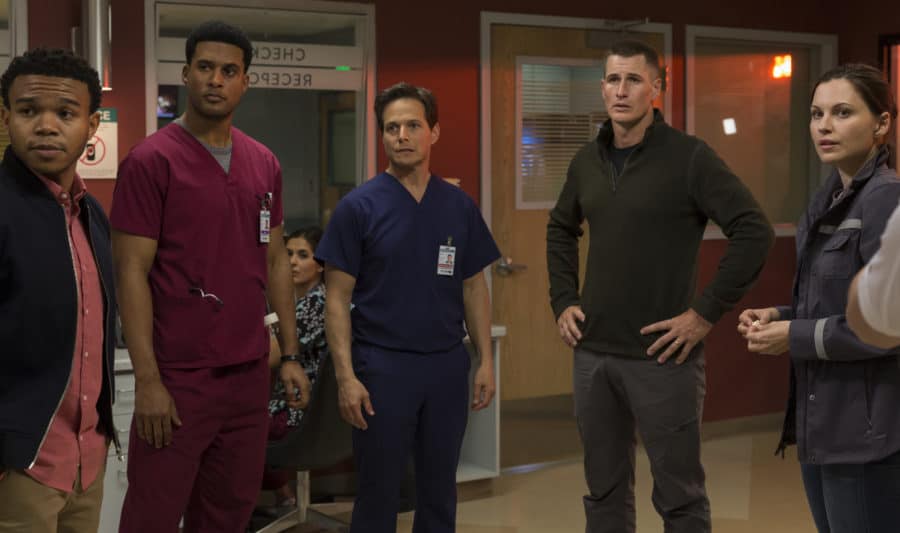 The Night Shift portrays the chaos, anxiety, and drama that come with being a nurturer and caregiver, especially when you do it in partnership (or in relationship) with others.
In the Season 3 Finale, most of the characters' fates were left up in the air, and Season 4 of The Night Shift picks up just 48 hours later with the crew navigating the consequences of their decisions. In Syria, TC finds that suffering has no borders and channels his penchant for chaos into saving lives. Back in Texas, Dr. Jordan Alexander (Jill Flint) takes charge to keep the ER running while treating more veterans and military personnel. Parenthood forces Drew Alister (Brendan Fehr) to re-evaluate his risk-taking behavior as an ER doctor and in the Army, while learning to raise a teenage daughter. Surgeon Scott Clemmens' (Scott Wolf) personal life remains anything but easy, but that won't stop him from diving headlong into his professional one. Paul must deal with the repercussions of standing up to his father and pave his own way. His rival-turned-girlfriend Shannon Rivera (Tanaya Beatty) and charge nurse Kenny Fournette (JR Lemon) will soon learn three's a crowd in a one-bedroom apartment.
Sidebar confession: I used to have a crush on Scott Wolf when he was Bailey in Party of Five. Do you remember that show? It's been a while!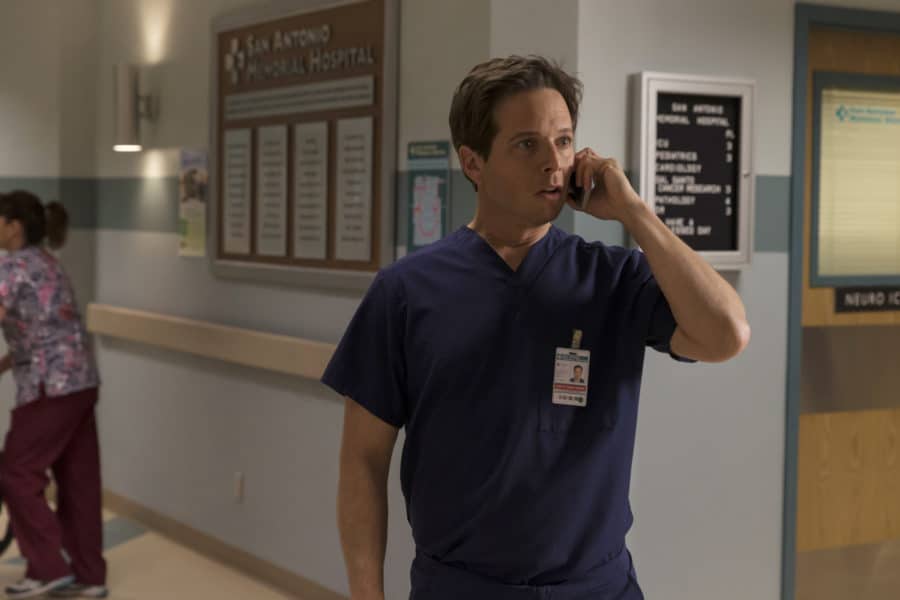 With The Night Shift having a military theme in its fourth season, I feel nostalgia remembering when my first two babies in the Camp Pendleton Naval Hospital. I think veterans and former military spouses will appreciate The Night Shift portrayal, especially on the "all veterans" episode coming up on 8/10 – Can't miss this one! Veteran's Affairs and military medicine will play a big part in the show, which I feel will be a big conversation piece for many of us who have been on the receiving end.
Life is so different from my youthful days on the night shift and from my life as a military spouse, but I am still functioning as a nurse for my daughters, especially with the newest addition to the EF Girls club. And I know we can all relate to late visits to the ER with a sick relative or a sick child, but sometimes we don't consider things from the ER team's perspective.
The Night Shift returns to @NBC for its 4th season 6/29! Tune-In Thursdays at 10/9c! "The Night Shift" is produced by Sony Pictures Television. Gabe Sachs and Jeff Judah ("Freaks and Geeks," "Diary of a Wimpy Kid") serve as executive producers and writers. Pierre Morel ("Taken") was executive producer and director on the pilot episode.
Are you ready for the drama and chaos of The Night Shift (both literally and figuratively)? Don't miss the gripping season premiere of The Night Shift, tonight at 10/9c on NBC! Follow The Night Shift on Twitter, Facebook, and Instagram. Make sure to join the conversation using #JoinTheNightShift!

© Elayna Fernández ~ The Positive MOM