Love finds a helping hand when Gigi & Nate arrives on Blu-ray™ + Digital and DVD November 15 from Lionsgate.
Directed by Nick Hamm (Driven, The Journey, The Hole), Gigi & Nate is an inspiring story about how hope and companionship can come in all different sizes.
Gigi & Nate will be available for the suggested retail price of $24.99 for Blu-ray + Digital and $19.98 for DVD.
Gigi & Nate OFFICIAL SYNOPSIS
In this uplifting drama inspired by actual events, Nate (Charlie Rowe) suffers a near-fatal illness and is left a quadriplegic just weeks before departing for college.
As Nate tries to adjust to his new life challenges, his mother (Oscar® winner* Marcia Gay Harden) helps him bring home an unlikely service animal, Gigi — a curious and intelligent capuchin monkey.
This family film has a run time of 114 minutes and it's rated PG-13.
Nate and Gigi form an unbreakable bond, but when it's threatened by a group trying to outlaw capuchins, Nate's family rallies behind him to help him regain what he needs most: hope.
*2000, Actress in a Supporting Role, Pollock.
Gigi & Nate CAST
Marcia Gay Harden Mystic River, The Mist, Into the Wild
Charlie Rowe Rocketman, Angelyne, Vanity Fair
Josephine Langford After, Moxie, After We Fell
Zoe Colletti Scary Stories to Tell in the Dark, Annie, The Lego Ninjago Movie
Hannah Riley TV's "Better Things," "Chicago Med," Paper Towns
with Jim Belushi Red Heat, K-9, TV's "Saturday Night Live"
and Diane Ladd Wild at Heart, Joy, Chinatown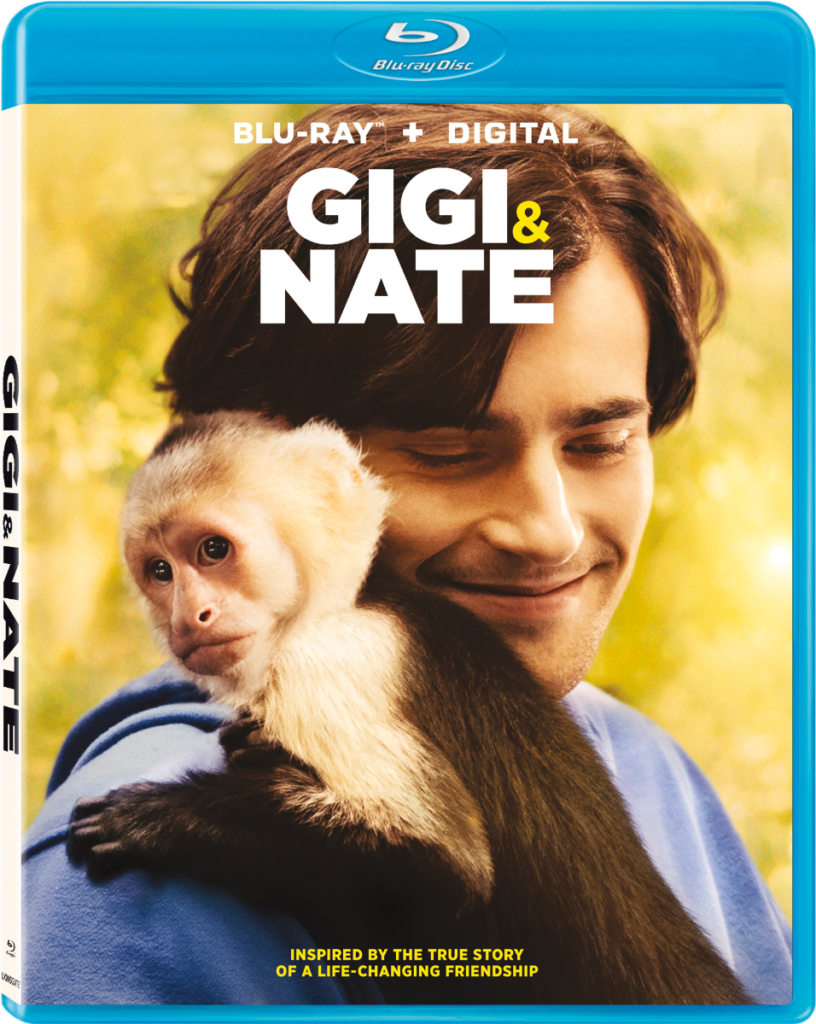 Gigi & Nate Blu-Ray Giveaway
Make sure you comment on the blog post HERE and, if you're a mom, Join the Positive MOM community for moms HERE!
a Rafflecopter giveaway
Enjoy!
My mission is to help moms find peace, break cycles, and feel whole so they can be present, peaceful, and positive moms. To receive a gift that can get you started on that journey click HERE.