Today, it's all about my favorite marketing and communication tool: E-mail.
Surprised? While social media is fabulous and I use it every single day – even on the Sabbath – I know you would agree that if you are in business (or want to get up to speed to the century, really), then you need to use an E-mail address to communicate with the people you love (yeah, that includes your clients and prospects, but that's a story for another time!).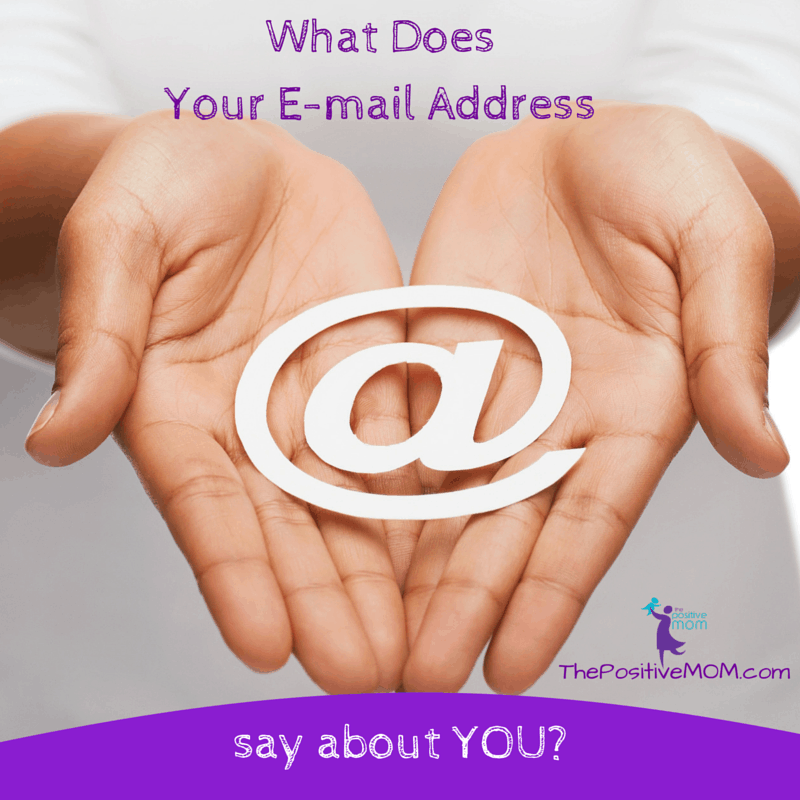 I love e-mailing and e-mail marketing, so I thought I'd share a pet peeve of mine, along with some useful information to grow your brand: some e-mail addresses can hurt your image and frustrate your marketing efforts.
Would you go into business with people whose e-mail address is pret1flow3r@aol-hotmail-yahoo.com or how about with 1tough___guy@aol-hotmail-yahoo.com? It's not judgmental if you don't, because I wouldn't put my money on it either. I'd have to be super close with that person or something. I definitely understand that the e-mail handle probably reflects their personality, hobbies, marital status, religion, and, yes, even the line of business they're in (as in iempowermoms@a-free-account.com), but the reality is, these webmail not only look cheap; they're simply neither professional, nor appropriate.
Will they still attract some prospects and get some leads with their tacky names, year of birth, and underscores? Sure, not all doors will be closed, but they're also bound to shoo some away, and it will be harder for their message to be taken seriously.
Important Warning:  because anyone can create a free webmail address – even spammers – when you use a free email account to send a high volume of marketing (or pitching) messages or as your Reply address, it increases the odds of your messages being filtered, which causes lower deliverability.
I pray this is not your case… but if it is, it's never too late (and it is a very small investment) to give your image an upgrade. An essential part of branding is creating an image that is as successful as you wish to be with your business, and your e-mail address is, believe it or not, a critical part of your image.  The good news is: your e-mail address can also help you brand yourself as an expert!
5 Simple Expert E-mail Best Practices
E-mail@yourcompany.com ~  

Avoid free e-mail accounts for business altogether: AOL, Yahoo! Earthlink Hotmail, Gmail, etc. If you haven't already done so, register a domain name. Hopefully, you will be able to match your name , or brand / company name . If you are using a hosted WordPress blog or site (the best option), your web hosting service will come with free e-mail hosting. I actually use Google Apps for Work because well, I'm a Certified Reseller, and it offers me the versatility of Gmail with a branded e-mail address.
Forget INFO ~ An info@yourcompany.com account is standard… so is everyone else! Do you want to stand out? Use it to hint your business role, the nature of your work, your attitude, your priorities… It could be your  title: author@YourName.com or your name: jane.doe@YourCompany.com or  jane@YourExpertise.com… Find a way to make it memorable, more personal, and more meaningful.
The "my readers/clients/vendors/partners/brands I work with use my AOL account" Myth ~ of course they do! They also used to call your land line before you had a cell phone. And I know that consolidating your e-mail accounts and pointing them to one single account can be tricky or seem like hard work, but it is well worth it to just have one clean, professional, and branded e-mail address. At this point, you can start sorting personal and business contacts and the transition can be easier on you.
Strut your stuff! ~ Don't just use a text-based signature (your name, job title, contact information). Branding your e-mail messages can give you an edge since you want to be seen as an expert, as a professional, as someone that can give advice to help them. Have an HTML signature designed so you can add some of these elements:

your logo
your photo
your tag line or motto,
links to your website and/or blog,
links to each of your social network profiles
links to your strategic partners or resources for your clients.
a subscribe link or link to a free download to optin to your list of subscribers

The iPhone issue – 

Not to pick on our favorite toys, but it seriously doesn't mean anything to anyone when reading "Sent from iPhone". I suggest you spend just a couple minutes on your iPhone settings (or Android, tablet, etc.) and replace the default message with your professional text-based signature that has all the information for your prospect and current readers, partners, and customers to reach you immediately. I customized mine with "Sent from Elayna's iPhone," and added my URL. It's okay to let the recipient know you're on your phone, especially when you're brief and on the go. Most experts are.
I know you love free resources and, to be honest, so do I. But free can sometimes cost you and that's when must say no.
If you follow these simple steps, you will certainly see the results. Brand recognition is huge in marketing your business or marketing yourself as an expert, and e-mail is a perfect way to make a favorable statement and a good impression.
Do you use a free webmail client? What does your e-mail address say about you? Share your comments and questions below.

© Elayna Fernández ~ The Positive MOM