I haven't slept in over three years. I was sleep deprived during my pregnancy, and after Pige was born, the little rest I got diminished even more. When I was offered to try a proven way exhausted moms can get more sleep, I was a bit skeptical, yet extremely interested. I'm sure you can relate and I don't need to paint you a picture.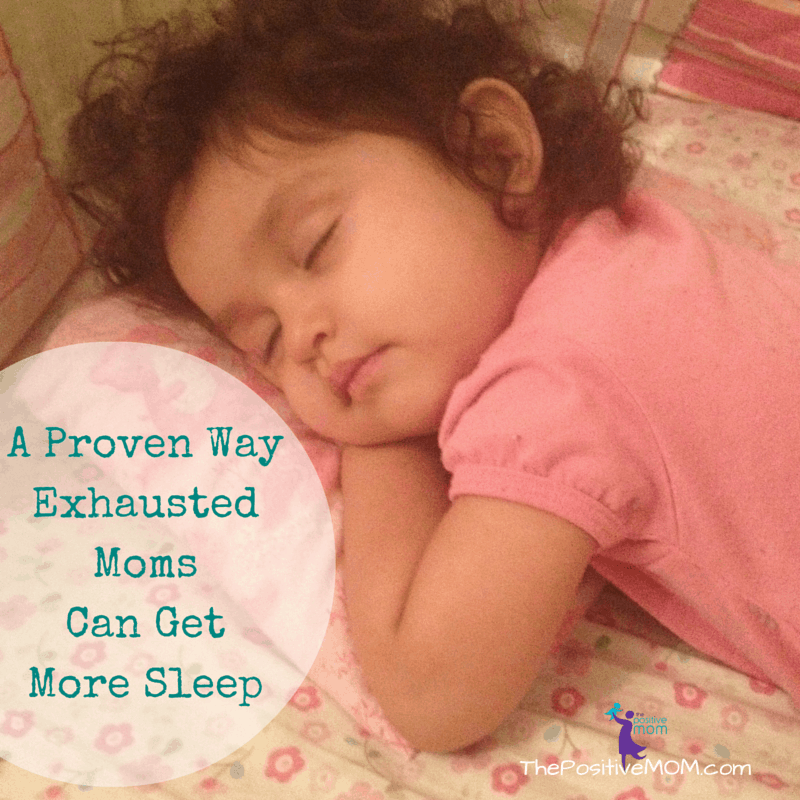 I know some moms are blessed with a baby who sleeps through the night early in the process, but I haven't personally met many of them. I was up all night with Elisha, because her official bedtime was 5 a.m. You can only imagine!
Elyssa transitioned into a bedtime routine a bit faster, and although I guess you can say I had a nice break before Eliana was born, I think those ten years didn't really prepare me for the intense sleepless nights that were to come.
When my family and I started the JOHNSON'S® Tonight We Sleep™, 7-day Challenge , we knew we were going to have an abnormal week, but we couldn't wait to try it. Trying a new routine while mami is away at a conference is worth it, when the promise sounds so exciting.
Think about it, sleeping is a big deal when you're a mom, and lack of sleep is perhaps the biggest challenge moms face. When baby gets rest, baby will experience a healthy development and mom will enjoy this precious time in motherhood a lot more.
Can you imagine what a difference it could make for your energy if baby went to sleep on your terms and slept through the night? Pige goes to bed so late and wakes up so early that I know it will be a good thing for her and amazing for me. Taking the challenge was a no brainer for me, and I can break down the steps to take for both you and your baby to start getting the sleep you need:
The first step is to elevate your mindset and expect the best. Be open to the possibility that it could work and be willing to believe that it will. Having the right mindset is half the battle, because it will create the positive energy you need to win.
The second step is to go to your App store and download The JOHNSON'S® BEDTIME® Baby Sleep App. This app is totally free and has a lot of great features. You can customize with your own routines and times, each with a notification sound when it is time for that routine. With everything I juggle throughout the day, it can be so easy for time to get away from you. It's not just the baby who needs a routine, it's the parents too!
The process starts with evaluating baby's current sleep habits and routines, and with this data, you'll get a score for 5 different areas so you can see your strengths and areas of improvement, along with tips and recommendations to make bedtime better. I may be speaking for myself, but I think all moms could use this advice.
As a family of geeks who love stats and data, we enjoy the sleep tracker, because you can track your baby's sleep habits over the days and weeks to see the progress you are making with your new routine. You can either manually log your baby's sleep time or you can specify in the app when your baby goes to sleep and wakes up.
Of course, as a savvy mom, you want to know everything there is to know and not just take someone's word for it, and because I am like you, I definitely love the fact that there is an area within The JOHNSON'S® BEDTIME® Baby Sleep App to ask a sleep expert any questions that may puzzle or concern you. There's also a forum where you can talk to other parents to see what works for them, which is a great resource for knowledge, but also for support, because we all need that!
I could talk so much about The JOHNSON'S® BEDTIME® Baby Sleep App that I'd bore you, so go download it and you'll get a clearer picture of what I mean when I say this app is a mom's dream.
The third step is to watch the video so you can learn JOHNSON'S® clinically proven and easy to implement 3-step routine to train baby to get a good night's sleep:
Now for a real-life raw-life example…
How The JOHNSON'S® 3-Step BEDTIME® Routine Works
JOHNSON'S® multi-sensorial 3-Step Bedtime Routine is clinically proven to help baby fall asleep faster and stay asleep longer. It engages the baby's senses by including a bath, a soothing massage, and quiet time.
A warm bath. We use JOHNSON'S® BEDTIME® products at bath time, because they are designed to soothe the baby and contain a special blend of gentle, delicious, and calming aromas.
Eliana is very independent, so she insists in getting into the bath tub all by herself, and sometimes she even brushes her teeth, too – or so she claims. She loves splashing and playing with toys, and often doesn't want to come out of the tub. I would say my struggle at bath time is more about rinsing her hair out.
A Relaxing Massage: Litle Pige loves massages, and she likes being involved in little tasks like pumping the hand lotion. Studies show that a familiar scent and a pleasant aroma can improve mood and wellbeing, and touch is essential to a baby's physical, emotional, and mental health. Pige is definitely ticklish and gets very wiggly, but she really enjoys the process and the positive words that go with it.
Quiet Time: This was definitely lacking in our bedtime routine, especially with Eliana having the occasional late nap, and I am so excited to have the JOHNSON'S® BEDTIME® Baby Sleep App to guide me, because knowing the results are guaranteed, I am more motivated to do it. Night time is usually the time when we do more activities. Activities such as reading, singing or listening to music can really help baby wind down and relax so she can sleep tight.
I had tried another sleep app that had white noise and ambient sounds, and it helped a bit, but ultimately didn't really achieve the purpose I bought it for, so I eventually gave up on the process. The Tonight We Sleep™ Lullabies is the key piece in this routine, because in addition to white noise, it offers a vast selection of very calm and soothing lullabies, carefully crafted by sleep experts, which made a massive difference for little Eliana. We found out that the right music is critical for Pige to relax during quiet time, especially because reading books energizes and animates her instead of making her sleepy. She's her mom's pigeon alright.
During quiet time, she is often very wiggly at first, interacting and responding to the lullaby, or trying to negotiate what or how it's done, but her eyes quickly get heavier and her mind and body calmer. We still need to work on the right lighting to set the tone for this lovely sleepy eyes time. What do YOU do?
So we sometimes fall into the trap of saying "it's too good to be true," but things that are too good happen all the time… they are called blessings, favor, grace, and miracles. I would have never imagined anything could get this 2-year-old asleep in 5 minutes… and I'm ready to enjoy it! By the third night, my Little Pigeon was already really excited about her new sleep routine. She loves it… and guess what her favorite part is? Lullaby time!
If you feel sleep deprived and want to enjoy more sleep, I encourage you download the JOHNSON'S® BEDTIME® Baby Sleep App so that you can take the JOHNSON'S® Tonight We Sleep™ 7-day Challenge. I found it to be an interactive experience that benefits the baby and makes life easier for the whole family.
I'd love to know your thoughts about the JOHNSON'S® BEDTIME® Baby Sleep App and to hear how the challenge went for you. Is it the answer to your prayers? Join the conversation online with #TonightWeSleep.
[ela]