I was recently in Los Angeles for a Disney press trip and I was so blessed to learn a lot about the highly acclaimed movie Zootopia. Directed by Byron Howard and Rich Moore, and produced by Clark Spencer, Walt Disney Animation Studios' "Zootopia" is being released on Blu-ray, DVD and Digital HD on June 7.
I had the pleasure to interview Raymond Persi, a Story Artist at Walt Disney Animation Studios and the voice of "Flash," the fastest sloth at Zootopia's DMV (Department of Mammal Vehicles).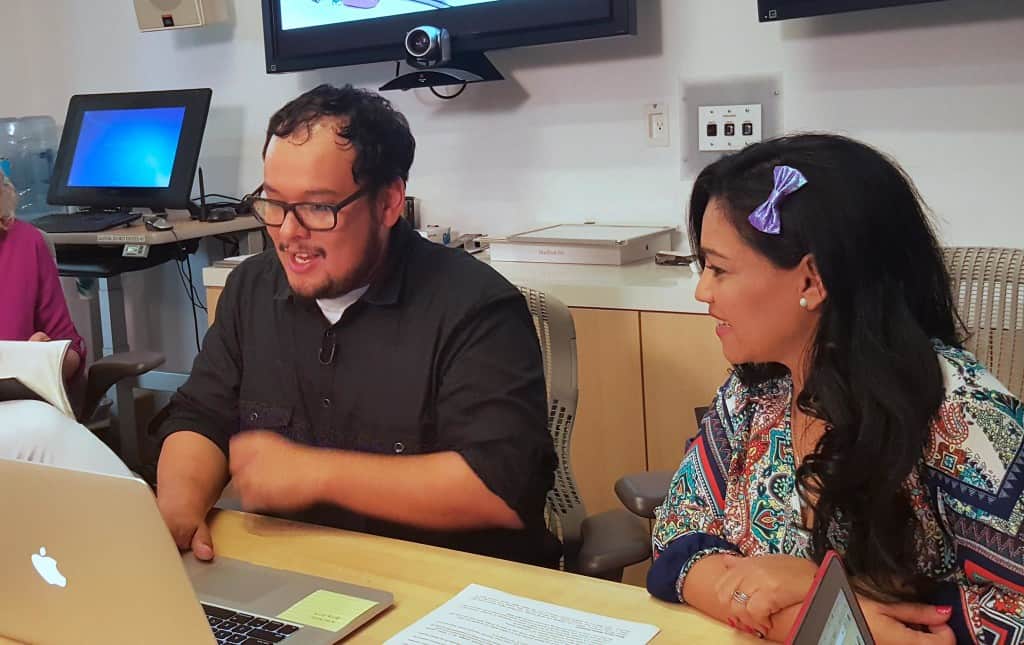 I sat right next to Raymond Persi and he was a joy to be around. My friend Carol Jones took this picture of us. He's really funny, laid back, and clearly, extremely talented. As he introduced himself, I understood the root of his success.
"I grew up in the hills right above Disney, so as a kid it was cool. I even watched when they were building some of the buildings. I would drive by here and think about 'wow, wouldn't it be cool to work here one day.' And I eventually got to."
It seems simple, but in order to achieve success, you first have to see it in your mind. Peak performers in every field use the power of visualization to achieve their life goals and desires. Visualization is very simple yet powerful strategy that you can use to:
Activate your creativity so you can come up with ideas that can help you achieve your goal.
Wire your brain to quickly identify the next steps to take and resources to tap into to achieve your goal
Build motivation so you can take the actions that will create the outcomes you desire.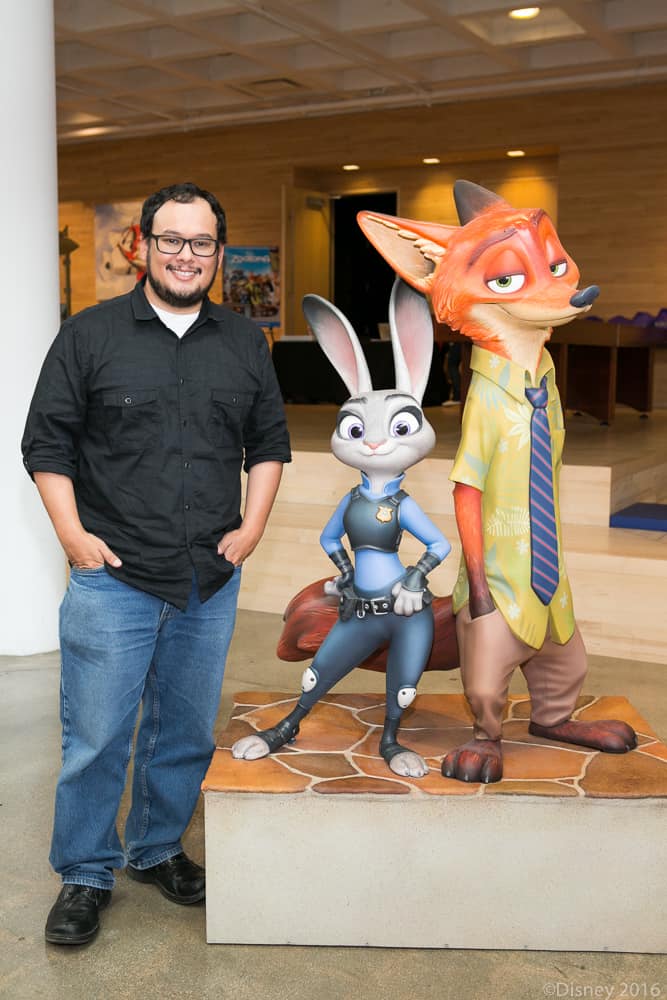 "And I eventually got to."
I believe this wasn't a coincidence. Raymond Persi tapped into a power that we all have and we all can use to create the life we want, to achieve the goals, ideals, and ambitions that are meaningful to each of us.
Visualizing is thinking ahead and creating a vivid, compelling, and detailed mental picture of the results we want.
Albert Einstein once said it this way.
"Your imagination is your preview of life's coming attractions."
There are many gifted, hard-working, and knowledgeable people that don't achieve their success simply because they fail to first imagine it, focusing on what they lack, instead.
Because our mind works with pictures, we each have an innate ability to mentally rehearse our success. I believe that is what Raymond Persi did.
He started drawing at an early age, and after high school, he studied animation at the Santa Monica-based workshop school, AnimAction, which led to a training position at "The Simpsons" starting in 1995. When Rich Moore, the co-director of Zootopia, made the move to Disney to develop Wreck-It Ralph, he was sure to bring Raymond Persi along.
The former kid who dreamed of working at a cool place he drove by, Raymond Persi became an Emmy Award®-winning director and has been a key player on the story team at Walt Disney Animation Studios since 2011. He was a story artist on Disney's "Wreck-It Ralph," the Oscar®-winning animated feature, "Frozen," as well as the Oscar-winning animated short, "Feast," for which his four Boston Terriers did voice-over work and served as life models.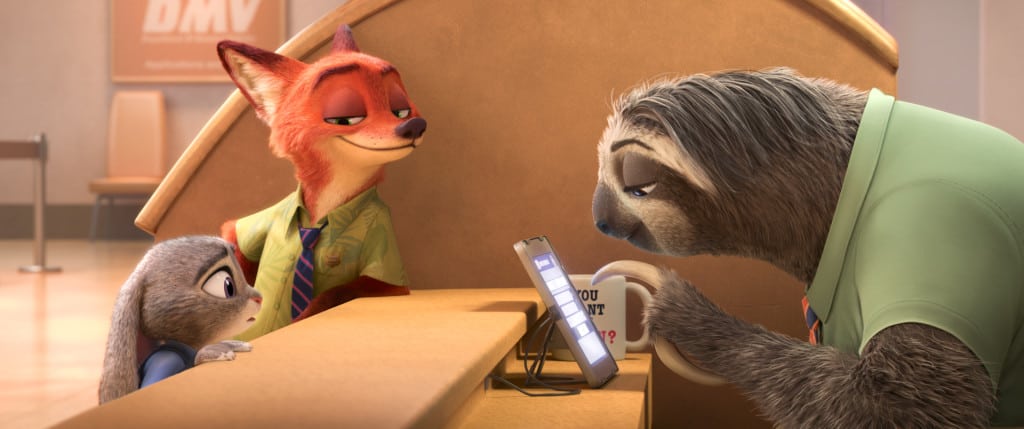 Raymond Persi is also a regular at the Walt Disney Animation Studios' recording booth.
He voiced the characters Gene and Zombie in Disney's 2012 animated film, Wreck-It Ralph.
"To do the voice of Gene, it was a scene I was actually boarding and, you do little voices as you pitch, and they go 'oh, that's good! Why don't we have him do the scratch?' And then they just kept it."
He also did the voices of Horace Horsecollar and Peg-leg Pete's Car Horn, a 2013 American 3D animated slapstick comedy short film, produced by Walt Disney Animation Studios, featuring archival recordings of Walt Disney in his posthumous role as Mickey Mouse. Horace Horsecollar is a character created in 1929,and f and the car horn actually has a line, because old fashioned animation it was customary for inanimate objects to come alive.
"I got to share a laugh with Walt Disney. That was kind of neat."
And I may add, impressive!
"For Frozen, I just had one little line in there, but the guy talking, his wife calls after him and she says "Hurry up, Persi!," so they used my last name which is kind of fun little treat for me."
And of course, we talked about how he became the beloved Flashy Flash-meister, Flash-Flash hundred yard dash:
"When we're making our films, we do rough versions of them first, just to test. We don't know who's going to be cast yet, or if that character will stay in past one screening of the film. So they bring a lot of the different people in the studio to do scratch voices. It's called just a temporary voice, just to tell the story. And every now and then, we keep some of those voices in.
When I went into the recording booth, Rich Moore and Jim Reardon just coached me as to how they wanted me to do it and I did it that way and they liked it and it worked out well."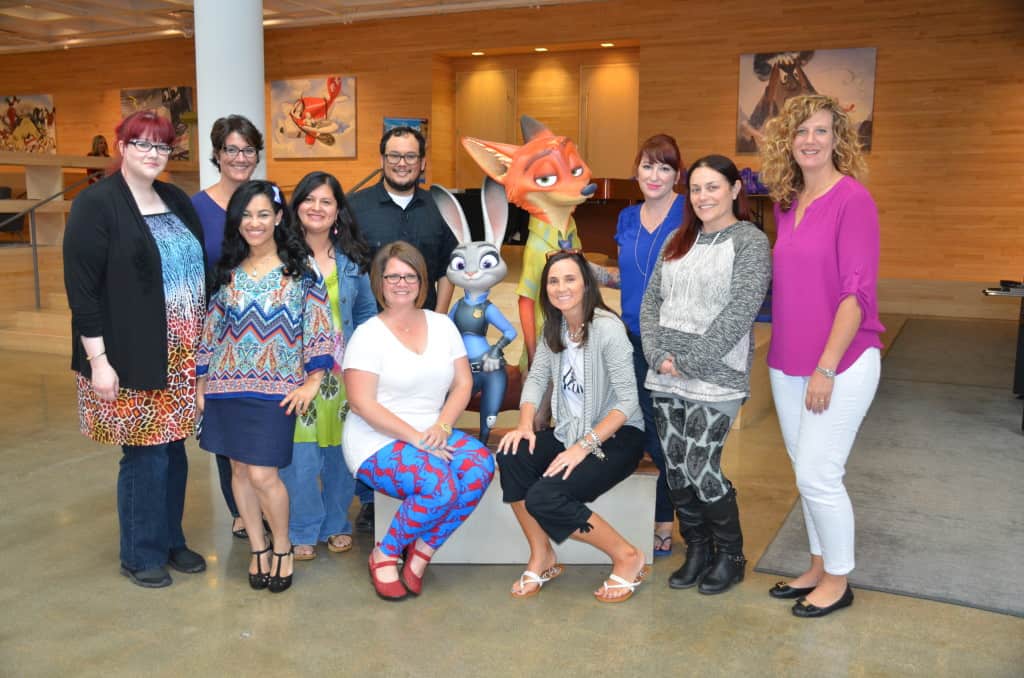 It was "that easy!"
To give us a better idea of the scratch process, Raymond Persi played an animatic version of a scene for us. It was storyboarded by the talented Jason Hand, a really great story artist at Walt Disney Studios, that still had scratch voices, featuring Jared Bush as the voice for Nick, instead of Jason Bateman.
"So you can see that's what the rough version looks like when we're still working on the story and we'll do something like that a dozen times or more over the course of two years to get the story right. We'll show it to everybody in the studio and have everybody critique it, to really ask the tough questions to make sure that the movie's going to be good."
When he did the scratch for Flash, the process was faster because they kept his voice.
"When you're asked to do a sloth, what's your first instinct? You think I'm going to talk slowly, but you know, Rich [Moore] and Head of Story, Jim Reardon had a different idea. They wanted him to speak normally, but with just a lot of pauses in between, so that was fun. I sat down and we recorded scratch for half an hour or so and then they kept it in."
I had learned, right before interviewing Raymond Persi that the process of creating Flash and a DMV staffed by sloths was somewhat accidental to begin with:
"Jim [Reardon], in this brainstorming session said, 'You know, if there's a DMV in Zootopia, it should be run by sloths. Ha, ha, ha…' and everyone went 'Ohhhhh…' For a character that's so slow, his creation, his genesis happened like a big bang." Rich Moore
Since Flash is one of my favorite characters and the DMV scene one of the most humorous in Zootopia, I was very excited when I heard that I would get to interview him!
What do you honestly think of my sloth interviewing skills? I painfully admit this didn't come out as I expected. I obviously didn't visualize this process! LOL I was probably too excited to actually think it through, but I had lots of fun – AND Flash hugged me, so it was all worth it.
We look pretty cute together if I may say so myself. He's got purple lids and all!
Meeting Raymond Persi and getting to film this scene with Flash was a wonderful experience that I didn't even have in my bucket list. Every little bit of it was inspiring and beyond what I could imagine.
And that's how visualization works, because you only need to believe in the vision you do get and the rest takes care of itself.
And there's a warning. Your vision is yours and for a long time, if ever, very few will understand.
"For the first time, I think my mother understands what I do for a living."
I can SO relate to that.
Raymond Persi's success is undeniable Zootopia is one of the best animated films of all time, and the 4th in that genre to cross the 1 BILLION dollar mark at the worldwide box office. It's also a film that inspires conversations about bias and stereotypes, driving social change in our society. And that's probably where Flash's positivity comes from… He never did finish that answer. LOL
Zootopia is available June 7 on DVD, Bluray, and Digital HD, and you can already preorder it on Amazon (Aff) and Disney Movies Anywhere.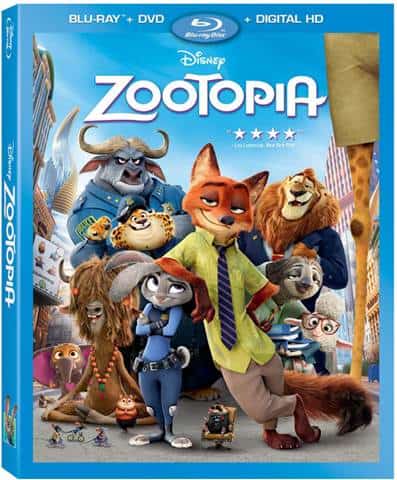 I invite you to be a part of the in-home release by posting with #ZootopiaBluray. I also encourage you to visit and explore the official ZOOTOPIA website, Like Zootopia on Facebook, Follow @DisneyAnimation on Twitter, and Follow @DisneyAnimation on Instagram for more information
Picasso said that "Everything you can imagine is real." When done properly, visualization helps you attain almost any goal.
Are you inspired by Raymond Persi's story? or have you used the power of creative visualization as a strategy to achieve your life goals? Share your story below!
My mission is to help moms find peace, break cycles, and feel whole so they can be present, peaceful, and positive moms. To receive a gift that can get you started on that journey click HERE.