Summer is just around the corner, and though we homeschool and sometimes do school all year round, it's an exciting time we're always looking forward to because everyone else is available for more playdates… and the weather is delicious!
The best way to create memories is to laugh together and talk. I like to take advantage of any time off we have to just catch up with my kids and figure out who they are – because they change in the blink of an eye.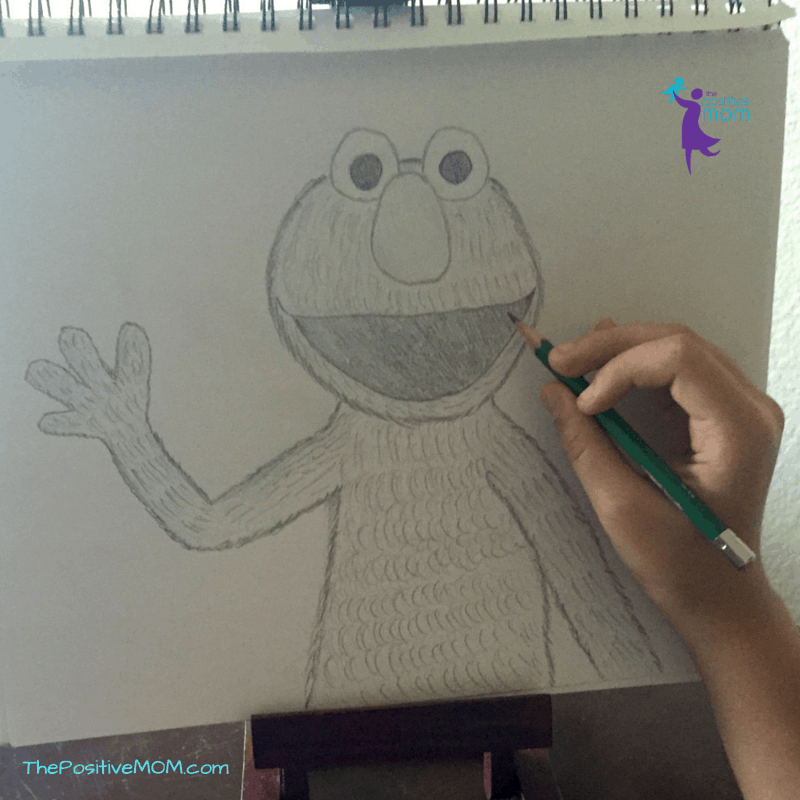 That's why the new season of Emmy Award-winning Sesame Street is on my summer checklist. It's always fun to learn life lessons from our favorite furry friends! Join your favorite characters all summer long on Saturday mornings at 9:00 am ET/8:00 am CT on HBO and HBO Latino.
For the rest of the time, we've been looking at different summer camp options, thinking about trips we could take, and planning summer activities we could do right at home. And since there are 93 days between June 20 and September 21, I thought it would be fantastic to make a list for our family to choose an activity we could enjoy each day of Summer as a family.
I want to share these with you so you could find inspiration to make your own summer checklist, with input from your family and based on your own family interests and each member's personality. Here's my Summer Checklist this year!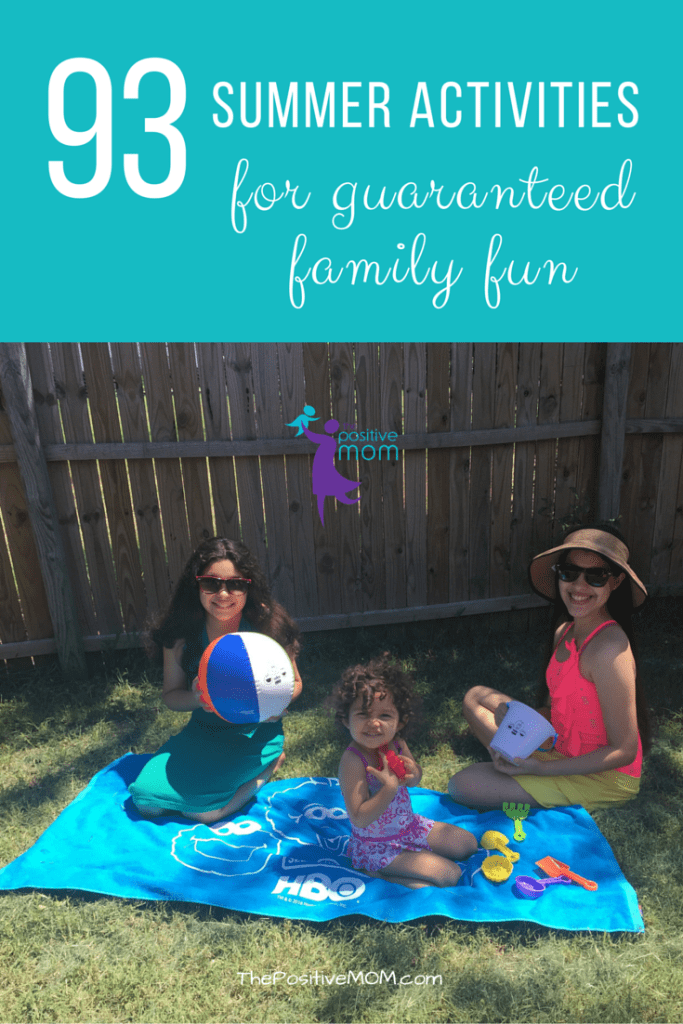 The EF Girls'Summer Checklist
Visit a local historical site, dressed up in costumes of the era.
Camp in your backyard – overnight!!!
Have a family writing workshop to make your own book
Play Tag and all of its variations (freeze tag, shadow tag, etc.)
Have a Family Clean-up Competition
Have Monster Picnic (where kids use all their bad manners)
Have fun finger painting outside
Decorate meal bags for homeless citizens
Star-Gaze making up/renaming constellations
Take photos and create a summer Scrapbook
Have a teddy bear picnic – invite your friends' teddies, too!
Make a family band and phone as a "recording studio"
Use chalk in all the colors of the rainbow to scribble on the sidewalk
Start a family garden to learn how to grow plants and learn responsibility, too!
Take up sewing to modify clothes (turn dresses into skirts, ripped jeans into shorts, etc.)
Play your favorite board game or change the rules to invent your own.
Practice entrepreneurship with a lemonade stand or a baked goods sale
Make jewelry for fun gifts
Make tie-dye or logo shirts for the entire family
Turn on your sprinklers and create a pretend backyard beach
Jump and play games on the trampoline (a personal favorite of mine)
Go on a nature hike/hunt and post online using your own hashtag
Use creative themes to play charades (animals, careers, etc.)
Visit an animal shelter together (and bring items to donate, if you can!)
Interview your family members asking their favorite recipe and create a family cookbook
Have a Karaoke Party and teach your kids songs from "the good ol' days"
Organize a neighborhood bike race
Have a family story time and have each member read a different character
Make your own play-dough and then have a play-dough battle
Learn Karate. You can even do this on YouTube or by renting a video at the library
Bury a treasure in the yard and give your kids a map to find it
Play spa to give each other a deserved dose of pampering
Go to the movies in your pajamas as a family
Look up science experiments and have fun learning
Choose a pen pal for the summer
Play fun family games like "red light, green light," "zookeeper," or "Simon says"
Compile a book of your favorite jokes or riddles
Dedicate one day a week to do random acts of kindness
Clear a wall in your home and make an acrylic paint mural of your choice
Have a special day each week dedicated to learning new recipes with mom!
Have a make-your-own-pizza night – no sharing!
Play Mad Libs – even better – find all the Sesame Street Mad Libs ever made [ insert Count laugh]
Get plenty of coloring pages, maze and word search activities and set a timer!
Play Dominoes – and play Caribbean music in the background.
Experiment with different types of art (pixelated, acrylic, watercolor, sand art, etc.)
Have fun tossing a balloon back and forth to each other without touching the ground
Play monkey in the middle and make monkey noises while doing it
Play "sad snowman" to guess words (because hangman is just wrong!)
Invent your own ice cream – and have it for breakfast!
Dress up as your favorite book or movie character and pretend to be them for a day
Start a mommy and me journal
Play with bubbles – no explanation needed. Who doesn't love bubbles?
Hide the TV remote and play "hot and cold"
Play Frisbee in the park
Have a car wash – even my two-year-old Pige can play this one… and you save $!
Make a family documentary of your awesome summer
Put on a neighborhood (church group or homeschool group) talent show
Play a sport you're not talented at: soccer, basketball, baseball, kickball, football, tennis… (all of the above for me! Shhhhh)
Play "guess the song" (one person hums a song and the others try to guess it)
Learn code – 'nuff said LOL
Paint prayer rocks – you can get a rock-painting kit and use inspirational words
Buy puzzles with the same number of pieces and race to see who finishes first
Get jumpropes for everyone and host a Jump-a-thon
Learn how to draw your favorite cartoon characters and make up your own strip
Hold a chess or checkers tournament and have a "gold cup" to give away
Check out a National Park in your area – or plan a future trip to one
Make a family vacation vision board
Explore your closest aquarium and learn about your favorite sea creatures
Fill the bird feeder with seed, and start a bird log to keep track of the birds that come
Take up a crochet or knitting project
Visit your local art, science, or history museum and interview the staff
Go to a miniature golf course together
Go to a farmer's market or a pick-your-own farm
Select a location, get some gloves on, and pick up pieces of trash
Plant trees
Have a doll-up-dad night (this one was Elyssa's idea LOL)
Hire YouTube as our personal zumba instructor
Make crafts out of things you would otherwise put in the trash (reuse and recycle!)
Write a play together and perform it to your closest friends or family
Get creative building items out of cardboard and have other people judge them
Give piggyback/horse/wagon rides
Play "Name that animal" by describing the animal qualities while the others guess it
Let the kids plan a week of meals
Round up all the old, mismatched socks, add felt, glue, and googly eyes, and let the puppet show begin!
Visit a water park (and don't forget your sunscreen!)
Have a dance-off to songs you each select, taking turns in leading the moves
Play games in the car at every opportunity (21 questions, license plates, etc.)
Visit your local zoo and find ways you can each volunteer and learn
Do yoga outdoors at sunrise
Have a "Fancy China" tea party and speak with a Brittish accent
Set up a glamorous photo-shoot – make up, props, jewelry,
Dinner and a movie – the dish and dessert are based off of the movie
Host a book club and show up dressed up as your favorite character
That was intense! But oh so worth it. Maybe something else you could do this summer is come up with long lists with them, because we sure spent a long time brainstorming today.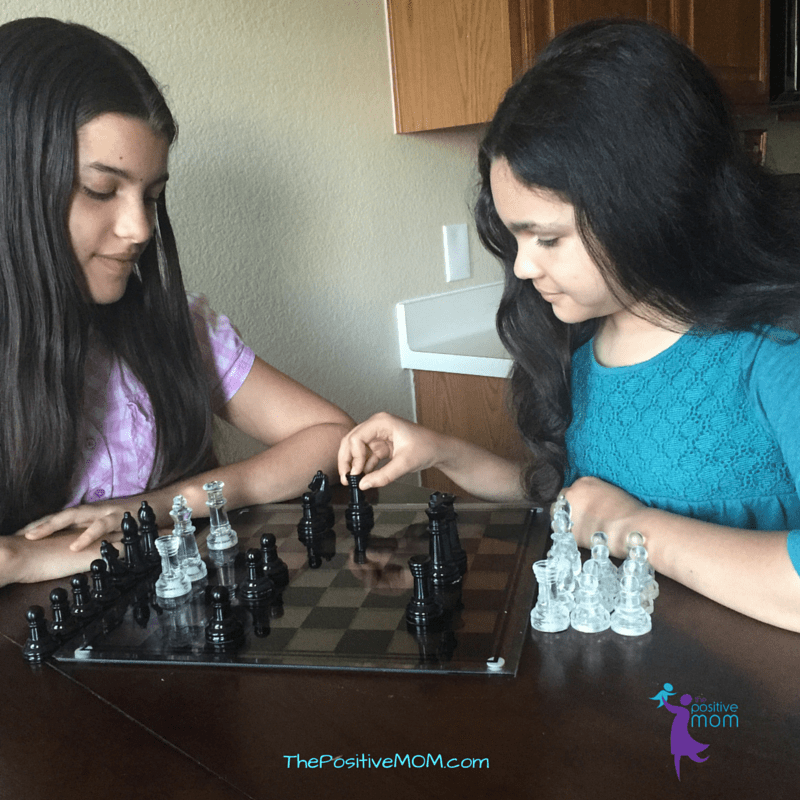 If you live close to the mountains, the beach, a military base, or any other attraction, you could definitely take advantage of the sunny warm days to incorporate these activities into those ideal settings. It's not only about keeping the kids entertained, but the whole family having a blast.
And don't forget to join my daughters and I on Saturdays at 8 pm CST (Texas time, baby!) when HBO airs both new episodes and classic episodes from the last five seasons of the iconic series. It also airs in Spanish on HBO Latino at that time, amigas! Current and past Sesame Street seasons will also air daily on HBO Family at 7 a.m. CST, while the last five seasons will be available to stream on HBO Now, HBO Go and HBO On Demand. Let the Sesame Street fun begin!
The new season will also include Sesame Street's usual line-up of celeb guest stars including: Gwen Stefani, Ne-Yo, Pharrell Williams, Gina Rodriguez, and Lupita Nyong'o.

What's on your summer checklist? Share the numbers with us on the comment section below!
[ela]