I believe everyone has an authentic voice, and I believe that your unique voice can bring you joy in your life as a woman, peace and sanity as a mom, and meaning to the work art you are meant to create in this planet.
My theory is that your voice is like the intersection of all the parts that make up who you are: what you're passionate about, the people that you love, your past struggles and successes, the activities you enjoy, the jobs you do well, and what you feel your legacy will be after your body, as you know it, is gone. It's an interesting sort of code that is complex to decipher.
Unfortunately, with so many voices out there, it is confusing to really listen to the voice within and understand our potential, let alone our own identity.
I've fallen in that trap many times, and there's a side of me that wants you to believe I'm evolved and I learn from each of my mistakes, but the part of me that values integrity wants to tell you that's not the case. I often find myself singing that old Julio Iglesias song: "I've stumbled again… and with the same stone!"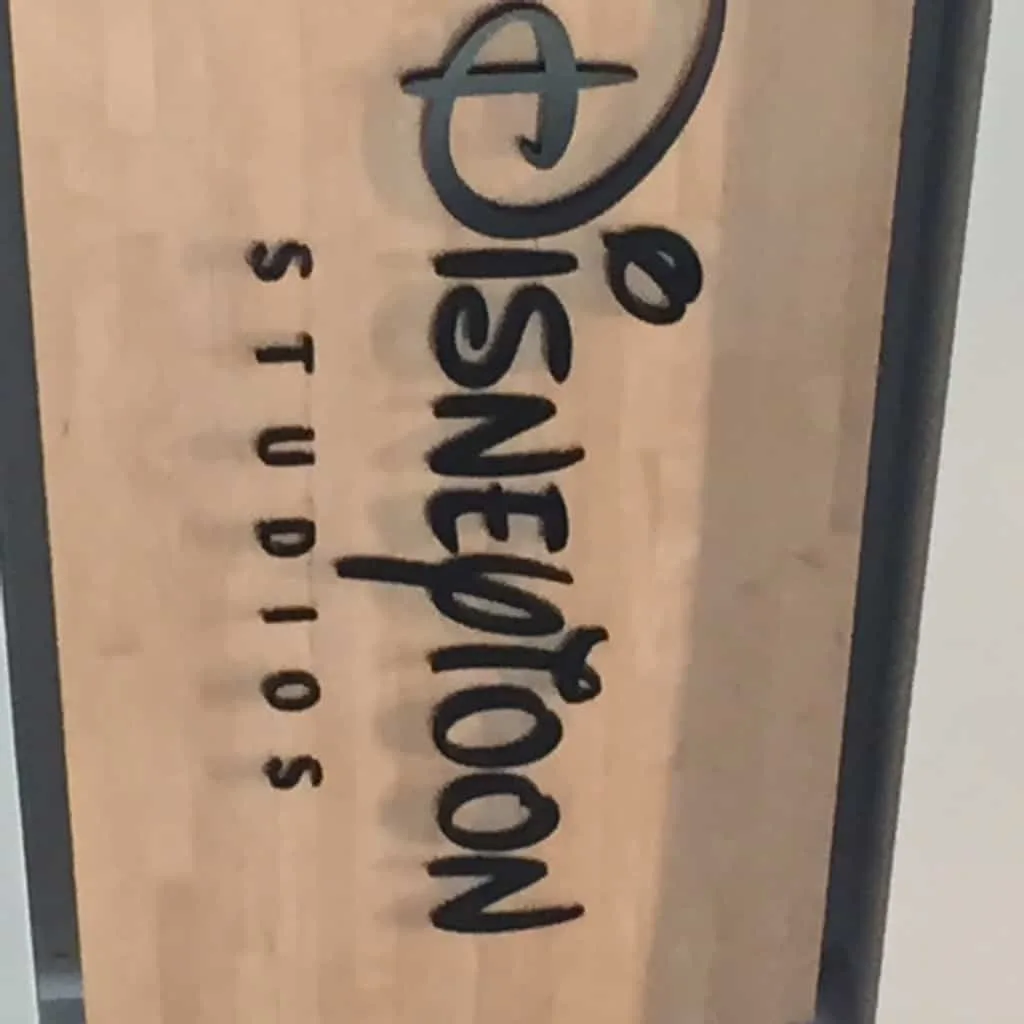 With the In-Home Release of Zootopia, I had the incredible experience to actually be a voice over actor for an original Disney character. I am still pinching myself because I've always wondered about voice acting and acting in general was a passion that, like drawing, hadn't led anywhere until my latest visit to Disney Toon Studios, courtesy of Disney. It was also a very reflective experience because I kept thinking about what it means to lend your voice for something impactful, very much like the themes that are talked about in Zootopia about overcoming stereotypes and teaching our kids about bias in a diverse world.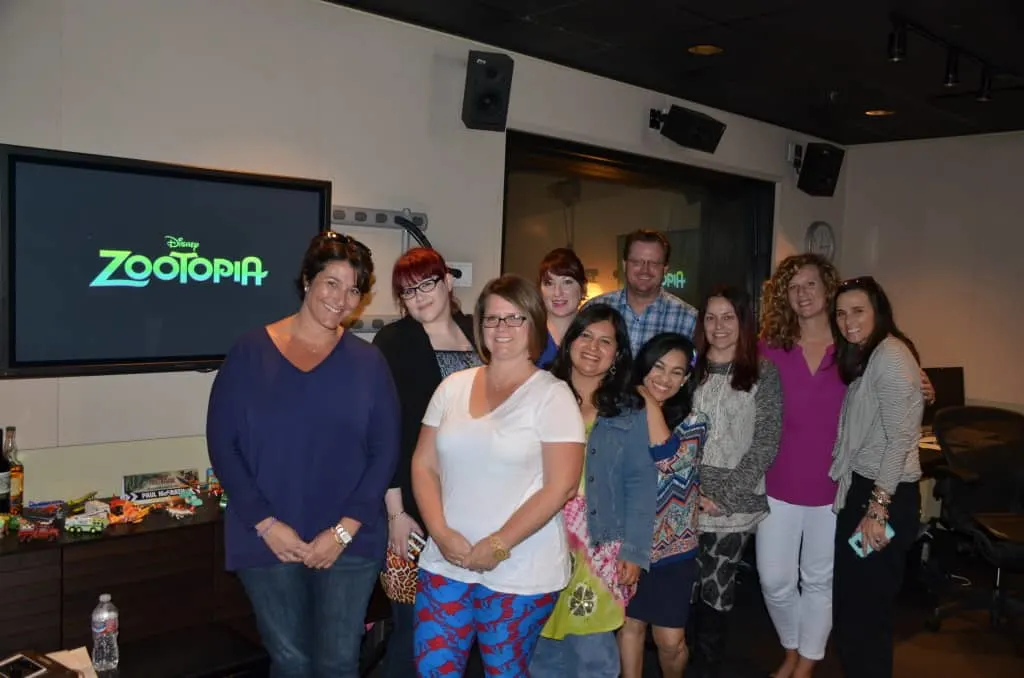 We were welcomed into the studio by Paul McGrath, who is a dialogue mixer for Disney Toon Studios, someone who actually assembles, synchronizes, and edits all the dialogue in a film production. I was a bit nervous because I didn't think I was too gifted at interviewing Flash, and I really wanted to get this right. You know, judging myself, instead of just having fun with it.
Raymond Persi had given us some advice about voice acting:
"You force it a little bit. You don't have your hands, you don't have your face, you don't have your body to act with. So it all has to come out of your voice. So you have to focus all the characterization in the voice to make it work, and it's a fun challenge."
It's fun challenge. Finding your voice doesn't just happen. It takes some effort and you gotta be up for the challenge without judging yourself too much. It's gotta come from within you!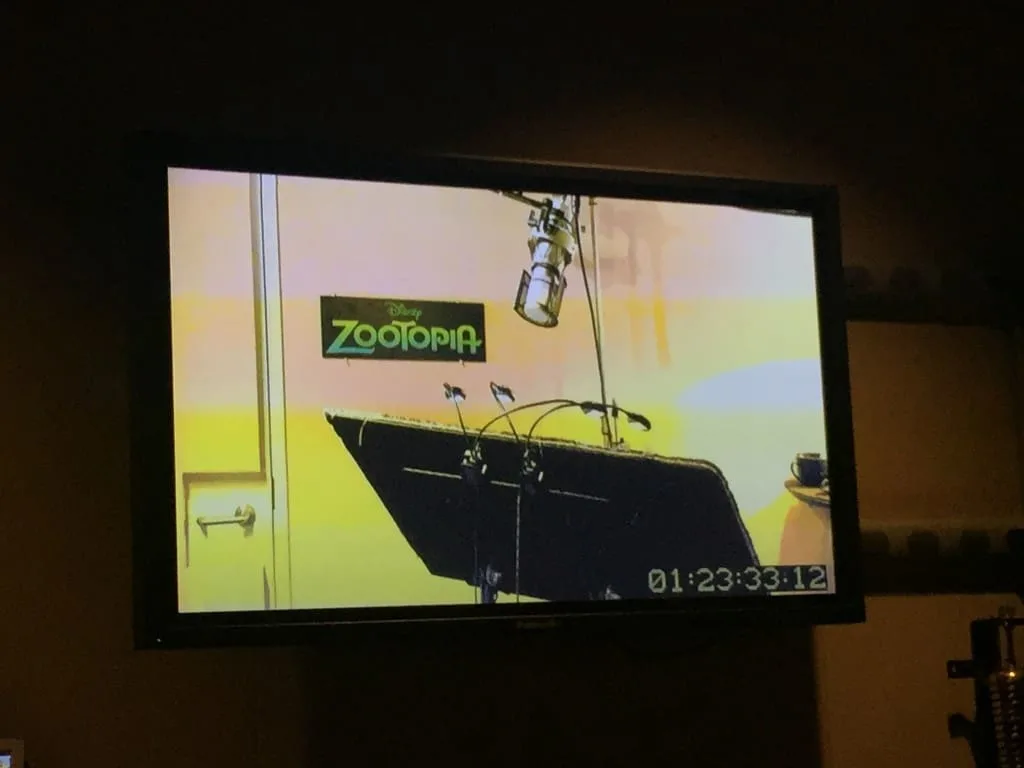 I was amazed to find out that many of the Zootopia – and most major animated films – voice acting happened in that very studio I was standing on… well, eventually I did sit on a very comfy couch with some beautiful blogging ladies.
Paul Mcgrath explained to us that we would get in pairs, go into the sound booth, read a line from the movie, and then he would do some ADR magic on the scene.
"We have an opportunity to go through a process called ADR, which is Automated Dialogue Replacement. Where we can take out one actor's performance and put in somebody else. So we can take [the original character's voice] and put your voices in and then you will see yourselves in the animated form."
We watch the scenes we could choose from and I chose to be Fru Fru! If you've seen Zootopia, you'll surely remember Fru Fru! She's tiny and has black hair like I do, with a much better sense of style. She's Mr. Big's daughter, and no, they aren't moles, they are arctic shrews.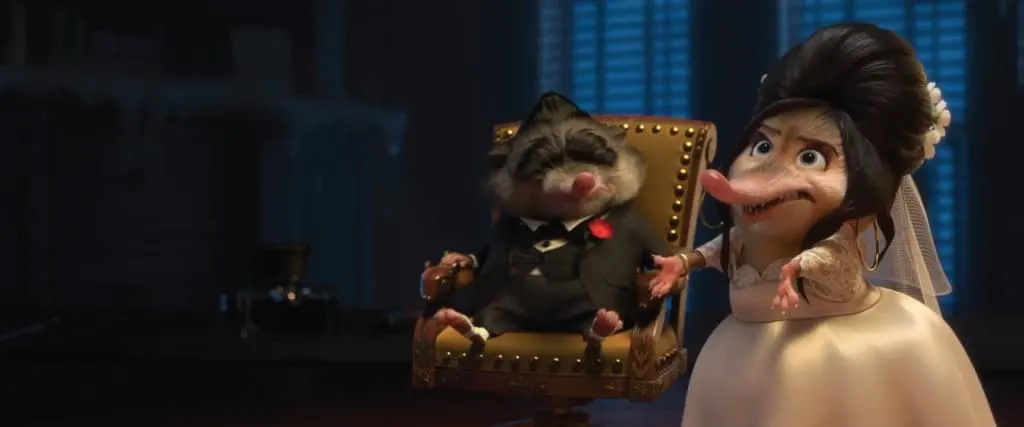 Fru Fru originally voiced by Leah Latham and according to the Internet, "she's spunky, spoiled, sassy, sweet, kind, gentle, good-hearted, caring."
I was very happy with this option. It reminded me about a very important lesson about finding your voice: the message must reflect who you are!
"What did we say? No icing anyone at my wedding!"
My daddy is not an Italian mobster, but I have been known to use my charm to persuade him before. I'm sure that comes as a BIG shock to you!
Paul McGrath helped me get the line right and, voila, I became a voice over actor! It took me 3 tries, but Paul McGrath assured me:
"It's not uncommon for voice actors to read the line 50 to 60 times…"
After you find your voice, your message, there may be many tries before you get it right, but with the right tools and the right support, you will eventually get the results you want to see.
"In the actual recording sessions the Directors are in there and I pretty much stay out of it. I'm a technical liaison for them."
I did it! I did it! I did it! And now you can hear my voice as "Fru Fru" in Zootopia. I am a cute shrew! Except those aren't exactly my words… and here's why I bring that up.
The way voice acting really works is:
You go into the recording booth and the script is in front of you, and you read through the scene. And the directors are there to guide you bring these lines to life in a way that makes sense to the story and to the audience watching.
"The Directors will always say: 'Make the line your own. Say it how you want, [in a way] that will feel comfortable to you.' They were always ad-libbing."
Each scene is tweaked and edited to match the authentic voice of the actor. And I love that!
It's sometimes so easy to compare ourselves, to stick to what's familiar, to conform, but meaningful work is done by making your message your own. This is a constant struggle for me, because in my own self-importance I can feel so 'different' and it gives me a sense of separation. Being that my number one passion is "connection," you may see where separation could be a problem. But the worst kind of separation – and I should know – is feeling separated from my authenticity, my integrity, and my God-given purpose.
In Zootopia, you can feel that emotional connection with the characters. The remarkable roster of voice talent includes Ginnifer Goodwin as Judy Hopps, Jason Bateman as Nick Wilde, Maurice LaMarche as Mr. Big, Idris Elba as cape buffalo boss Chief Bogo, Jenny Slate as Assistant Mayor Bellwether, Nate Torrence as charming cheetah Clawhauser, Alan Tudyk as Duke Weaselton, Raymond Persi as Flash the sloth, and Grammy®-winning international Latina superstar Shakira as the socially minded international pop star Gazelle.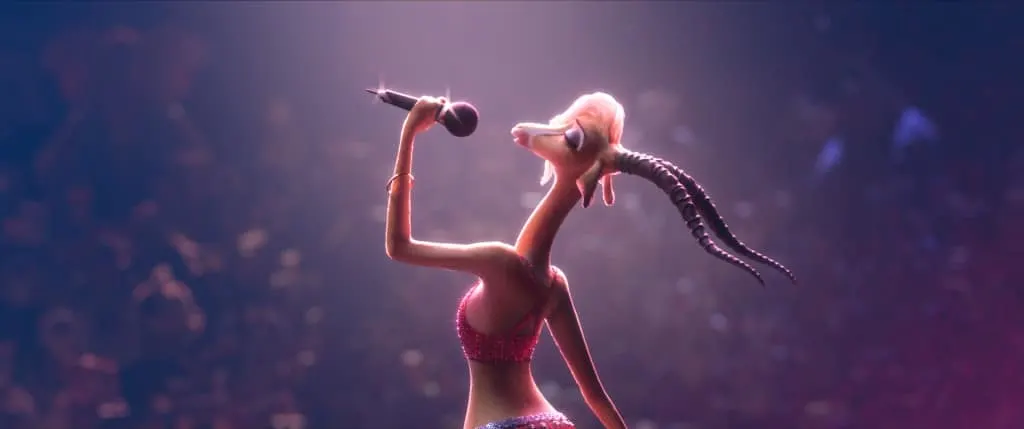 When I interviewed the Zootopia filmmakers, they explained that Shakira was their first choice to play Gazelle and how they were impressed with how "she's very down to earth, very real, and super intelligent." Shakira loved Gazelle for being socially aware, opinionated, and passionate about her people. But she also felt a connection to Judy Hopps, because she wanted to be a cop as a little girl growing up in Colombia:
"When she said I was just like Judy as a little girl because I hate bullies. I hated seeing criminals taking advantage of good people. I really wanted to do good in the world. I really get this character. When a voice talent, a partner is diving that deep, only good can come of this." ~ Rich Moore
Gazelle's character in Zootopia is a strong example of why finding your own voice and speaking up (and singing to the tune of Try Everything– aff) to lend your voice to those who don't feel like they can be heard. As you find your voice, you inspire others to find their own voice. The word "inspire" is derived from the Latin root "inspirare" which means "to breath life into another." Your voice is the expression of your life.
To become Gazelle, Shakira had some requests about Gazelle: brown eyes, eyelashes, wavy hair, and hips – the kind that don't lie, I suppose! However, Paul McGrath explained that the voice and appearance are secondary to the script:
"The thing about the recording room is that we're involved from the very beginning of the film through the very end. And even though everything's been digitized and things have become more computer generated, animation and the process of animation is still done the same way that it was back with Snow White where it starts with the voice… It starts with the script, but then it starts with the voice.
So what happens is that we have to record the voices to give the Animators the duration that this character is gonna' be on screen. So we start with recording very early on, with sketches and drawings and then eventually we get into animation and layout."
I love that art comes first at Disney Toon Studios. It's really amazing because sometimes we worry so much about the form and forget that what really makes the form amazing is the WHY behind it. Sometimes you need to give yourself permission to not be efficient, to not be productive, to not be popular… and to be creative, instead.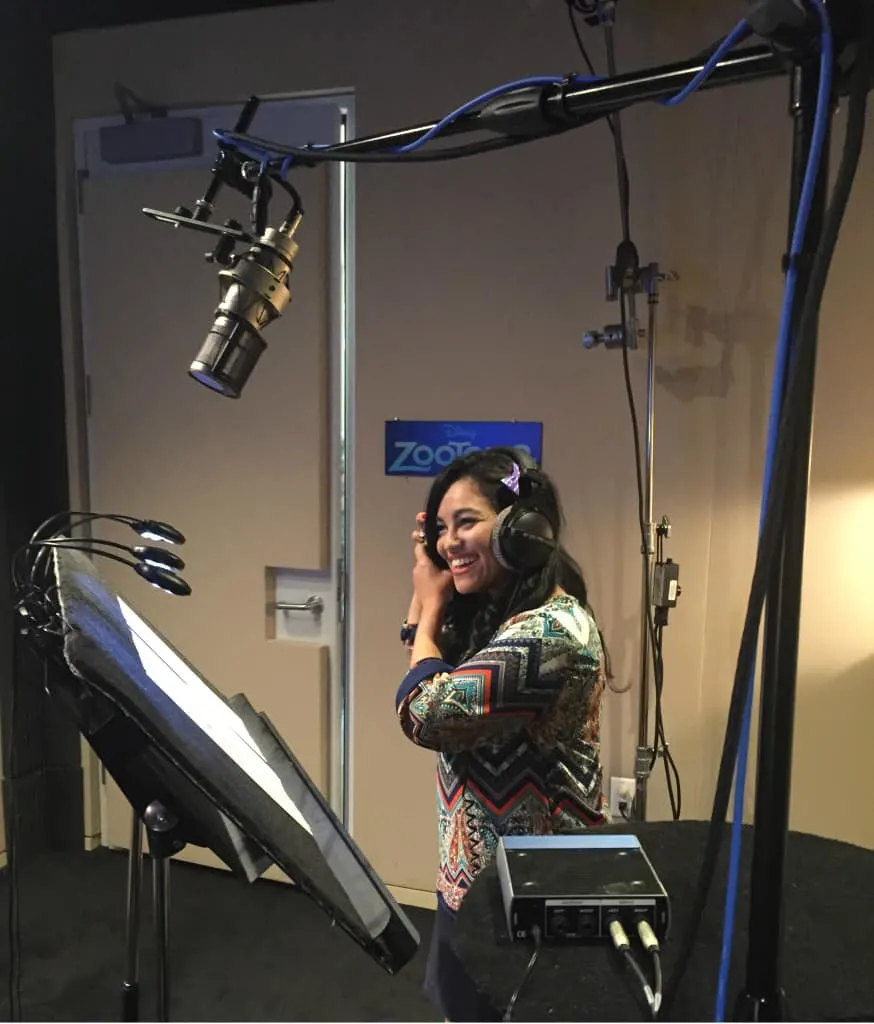 When I was in the booth, I was Fru Fru. I had to forget for a minute that there were eyes and ears on me and just focus on the emotion of it. That's not as intense but similar to how voice acting works. The animators are (figuratively and literally) recording your every move so that after you've become the character, the character can become you!
I remember when Rich Moore and Byron Howard were answering the question "what is your favorite scene in Zootopia?" and their faces lit up. They talked about scenes in which Ginnifer Goodwin and Jason Bateman were vulnerable to the point of "breaking down." and had "full committal" to the scenes in delivering a genuine performance. The most impactful moments are those in which you're in touch with a deep emotion.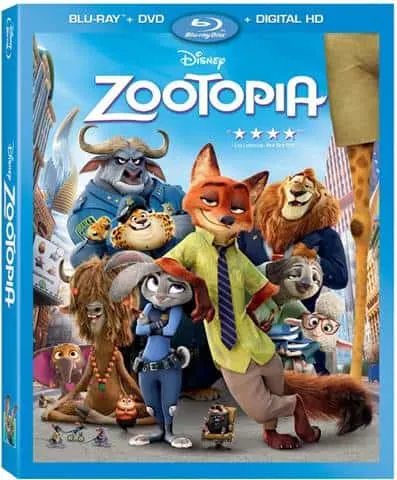 Zootopia is available on DVD, Bluray, and Digital HD and Amazon (Aff). Pick it up and join the conversation with #ZootopiaBluray, visit the official ZOOTOPIA website, Like Zootopia on Facebook, Follow @DisneyAnimation on Twitter, and Follow @DisneyAnimation on Instagram for more information and fun.
Co-written by Jared Bush ( co-director) and Phil Johnston, Zootopia has an empowering story of how sometimes we may seem and even feel small in the scheme of things, dreaming unimaginable, unthinkable, seemingly "unpossible" dreams, we can find our own voice and use it to lift others, even as we climb.
That is my own story, and perhaps it is yours. Sometimes the lines come loud and proud, and others meek and weak, but I keep saying them until they stick.
Have You Found Your Authentic Voice? As you think of your life and your life's work, what would you say is the message your soul wants to leave behind?
[ela]