When talking about your brand (your company, your products, your services, your blog…you), it helps to "get in your reader's shoes." Whether your call them your target market, your audience, your prospects, or your niche, they all have one thing in common: they follow people, not brands… they follow the person behind the blog… they follow YOU!
Your blog About Page is a fabulous place to tell your people what they want to hear and answer their questions before they ask. And yes, you guessed it… in order to read their minds and predict what they will ask, you most definitely need to know who they are.
What do you need to know? You need to know whom they admire, and what they aspire to, despise, fear, and cherish. ~ Brian Clark
With that being said, your About Page is not about YOU, it's about the visitor who lands there. It's a place to tell them why they should stick around, subscribe, and read more. They typically want to know:
how you can help solve their problems
how you can help them achieve their goals
how you are connected [the interests, stories, circumstances you share]
A fun and unconventional technique that can help you write an impressive About Me Page for your blog or website is to play pretend. Simply pretend your ideal readers are interviewing you, and come up with a clear, concise, and compelling answer. It's that easy!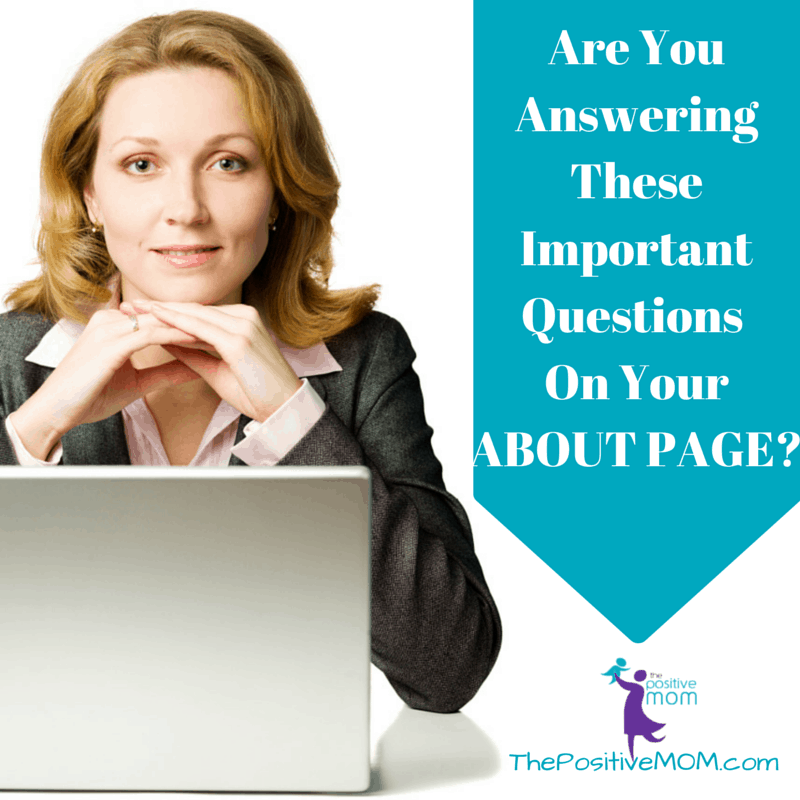 I'm sharing 10 questions you can answer on your About page to build trust, engage with, and connect with your readers:
When did you start blogging?
What motivated you to become a blogger?
What is your blog about? [What are your topics, your interests, and your values?]
How does your blog provide hacks, shortcuts, and solutions? [What will they gain -or avoid – from reading it?]
What is your background and context story? [Why should they listen to what you have to say? / What obstacles or challenges have you faced that brought you where you are?]
What makes you unique as a blogger? [Show your authentic personality, voice, tone, and style]
What do other people say about you? [Social proof is great and allows you to link up to your favorite people and blogs)]
What do you look like? [A picture tells 1,000 words, especially the slice-of-life kind]
How can they reach you? [Include how they can find you on other social platforms like Facebook, Twitter, Pinterest, Linkedin, etc. as well as your main contact information. Of course, you must keep your safety boundaries in place. For example, I do list my phone number, but I don't text, I list my postal, not my street address.]
How can your visitors learn more from you? [Your call to action]
Recommend your top/best/most popular blog posts or key pages they will find helpful
Direct them to the resources you have that can help them (books, coaching, affiliate products)
Invite them to download free content (PDF report, e-book, audio, video, or e-course)
Suggest signing up to receive your newsletter (mailing list)
Ask them to subscribe to your blog
Are You Answering These Important Questions On Your About Page?
Knowing [and sharing] the answers to these questions with your visitors will really help you build stronger relationships with them, or strengthen your relationships with your existing readers.

What are your tips for an effective About Page?
Would you share your blog or website About page with me?
I'd love to read it!