I once read a quote stated by Al Pacino for his character in a movie called City Hall (which I have not seen, because I do not watch R rated movies), and this quote explains very well what I mean by "don't judge Cinderella:"
"Be careful how you judge people; you don't sum up a man's life in one moment."
We often sum up the lives of other women, fairy princesses, and other species, especially other moms. At the sight of another mom's success, joy, and fortune, we judge her Cinderella story:
"Who does she think she is… she doesn't belong in a castle!?"

"How did she get so lucky? The prince could have chosen ANY girl… and he chose

her!



"This is ridiculous. The slipper fits, and she gets to marry a prince!"
As the goodly townspeople we are, we nod, we smile, and wave at her. We may even throw rice at the carriage… yet inside we secretly resent her "happy ending" and are very suspicious of her fairy tale. We suddenly become experts in her life, her feelings, her intentions, her thoughts, and even her capabilities!
Maybe she's a gold-digger – it can't be true love after meeting the prince just once!
She is nice now, but just wait until the crown gets to her head [literally!]
Sure she's pretty, but is she smart enough to rule a kingdom? …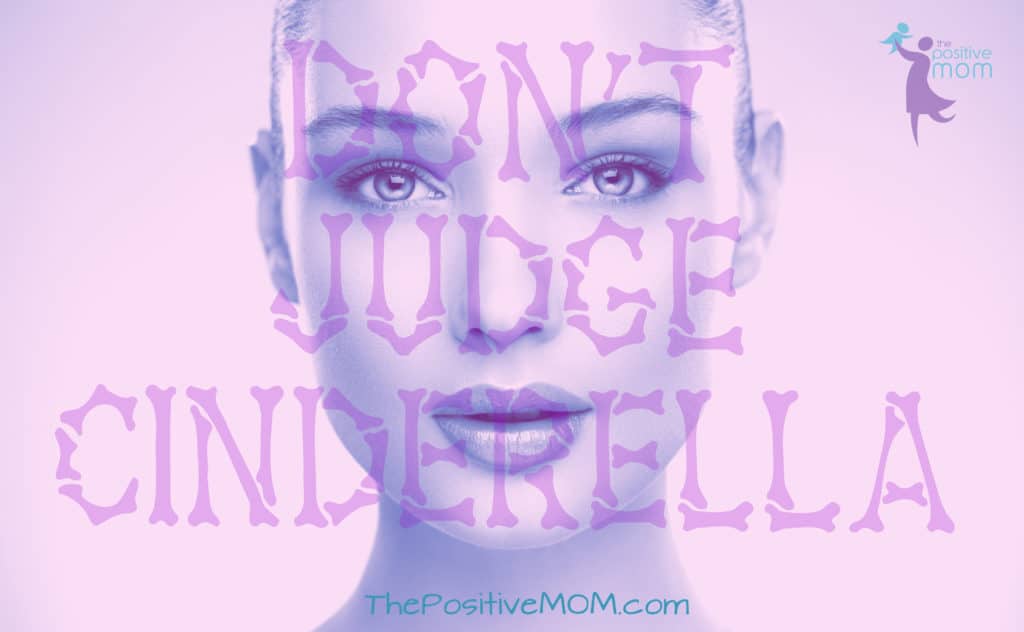 We make up a shaming story about Cinderella without knowing of the hurtful loss, the hard work, the tough challenges, the unfair trials, the endless tears, and the insurmountable patience that preceded the happy ending.
We start with judgment, then comes the jealousy, and end up with justification… and for reasons we wouldn't admit: her man, her promotion, her car, her well-mannered kids, her confidence, her shoes! "How can she walk in those?" is not a tutorial request, if you know what I mean.
What is so insulting about Cinderella's fairy tale? Henry David Thoreau once put it this way:
"It's not what you look at that matters. It's what you see."
Let's be honest. Cinderella is just following her fairy tale script. She was born to be a queen and believe me, she paid her dues. Cinderella is making the choices that are right for her, knowing the townspeople will criticize her either way. Our problem is not with Cinderella; our issue is with ourselves.
We feel insecure, unhappy, or unfulfilled.

We feel threatened, scared, or intimidated.

We feel envy because we want what she has.
And yes, Cinderella may find offense in our thoughts, actions, and words —if she ever finds out— but quite frankly she will move on with her fairy tale life. We, on the other hand, get to keep the shame, guilt, and harsh self-judgment.
Next time you witness or find out about someone's "happy ending," don't sum up her life in a moment. Avoid stereotyping (fairy princesses are not all alike!), monitor your thoughts, and ask yourself what their true story could be; or better yet, ask your Cinderella about her journey… you will be surprised.

I encourage you to catch yourself, appreciate the self-awareness, and remember how it feels to be judged… chances are that like me, you have been in her glass slippers…maybe even more than once.
Are you judging Cinderella?
[ela]