Just a few days ago, I attended the Christopher Robin World Premiere and told you just how magical and healing that experience was for me.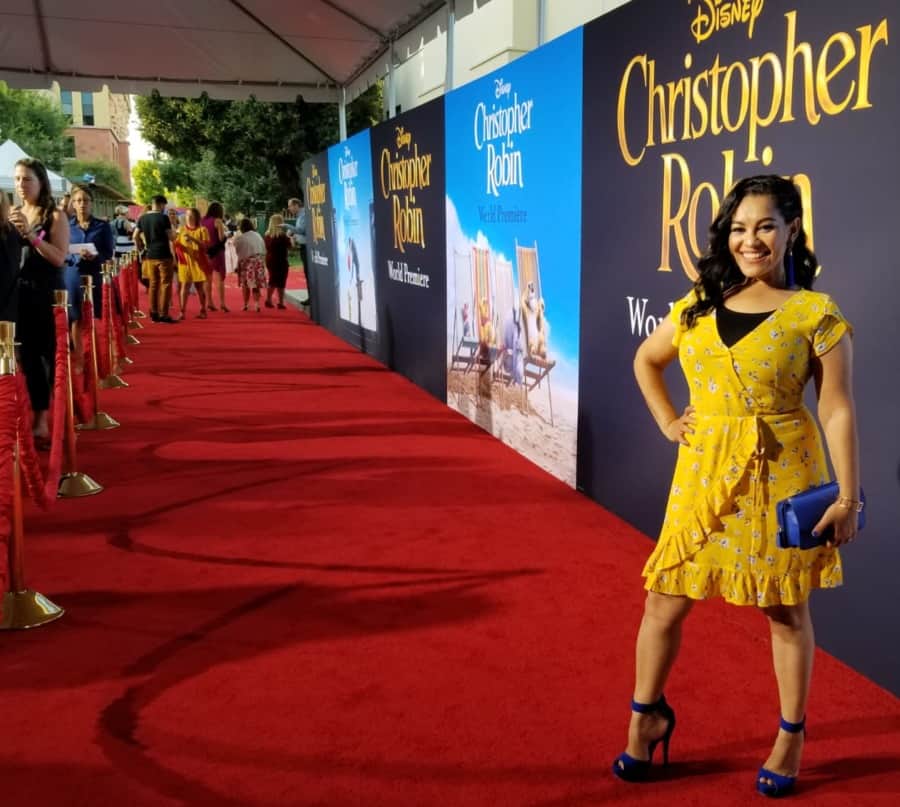 Christopher Robin is Disney's newest live action adaptation based on our beloved friends in the Hundred Acre Wood, and starring Ewan McGregor as Christopher Robin.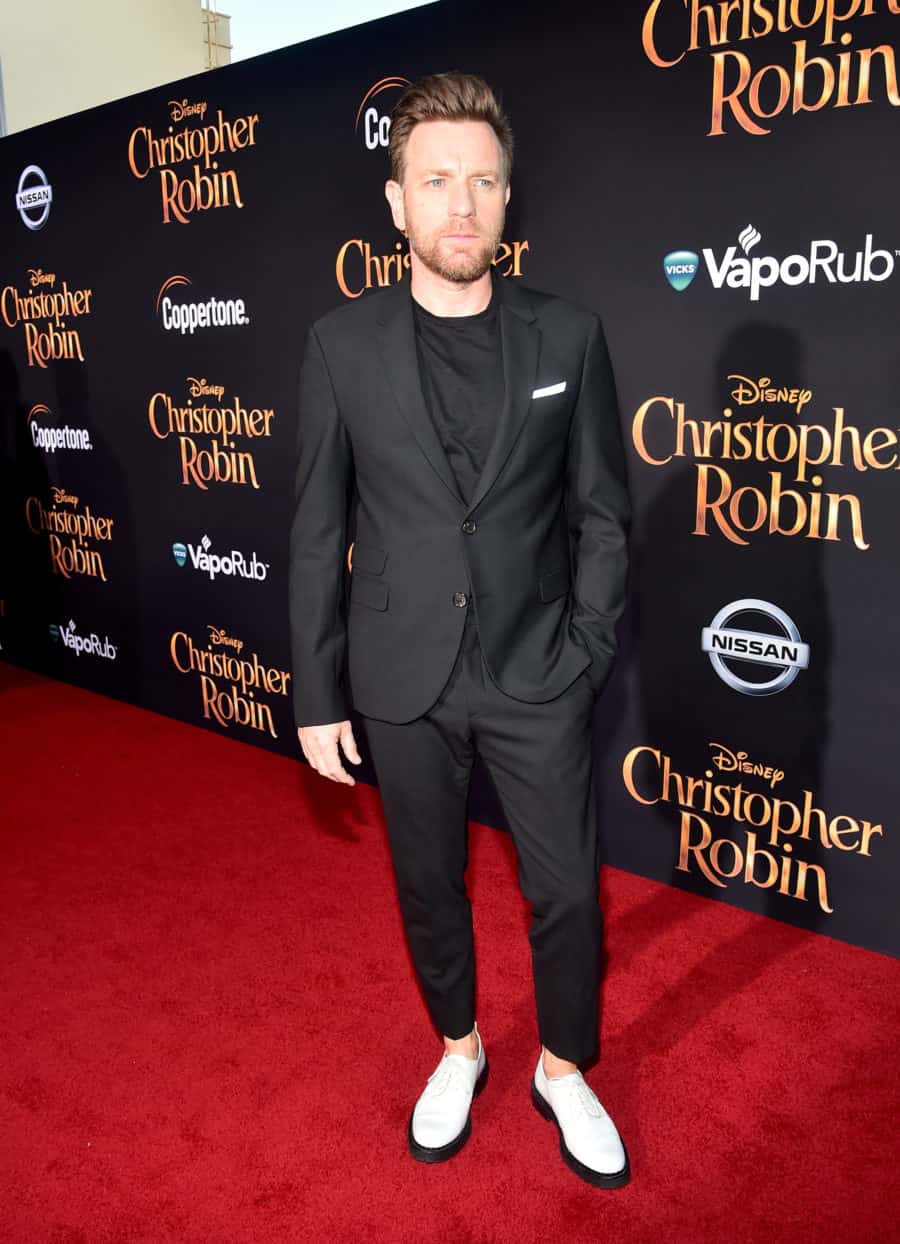 I had the privilege of interviewing Ewan McGregor, a legendary actor known and loved around the world, and most remembered as one of our favorite Jedis, Obi Wan Kenobi.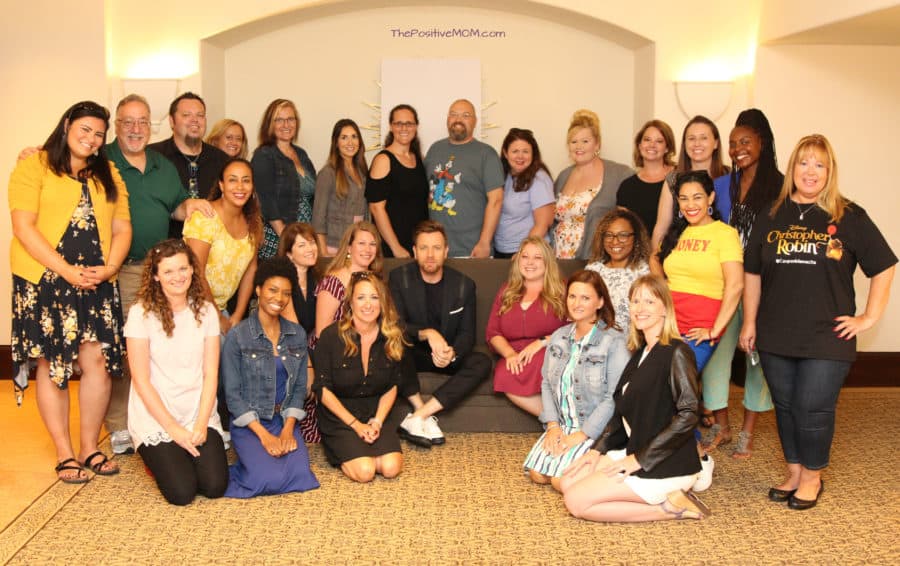 For Ewan McGregor, Disney's Christopher Robin will be an important film for him, "for many reasons." He shared some of those reasons with us.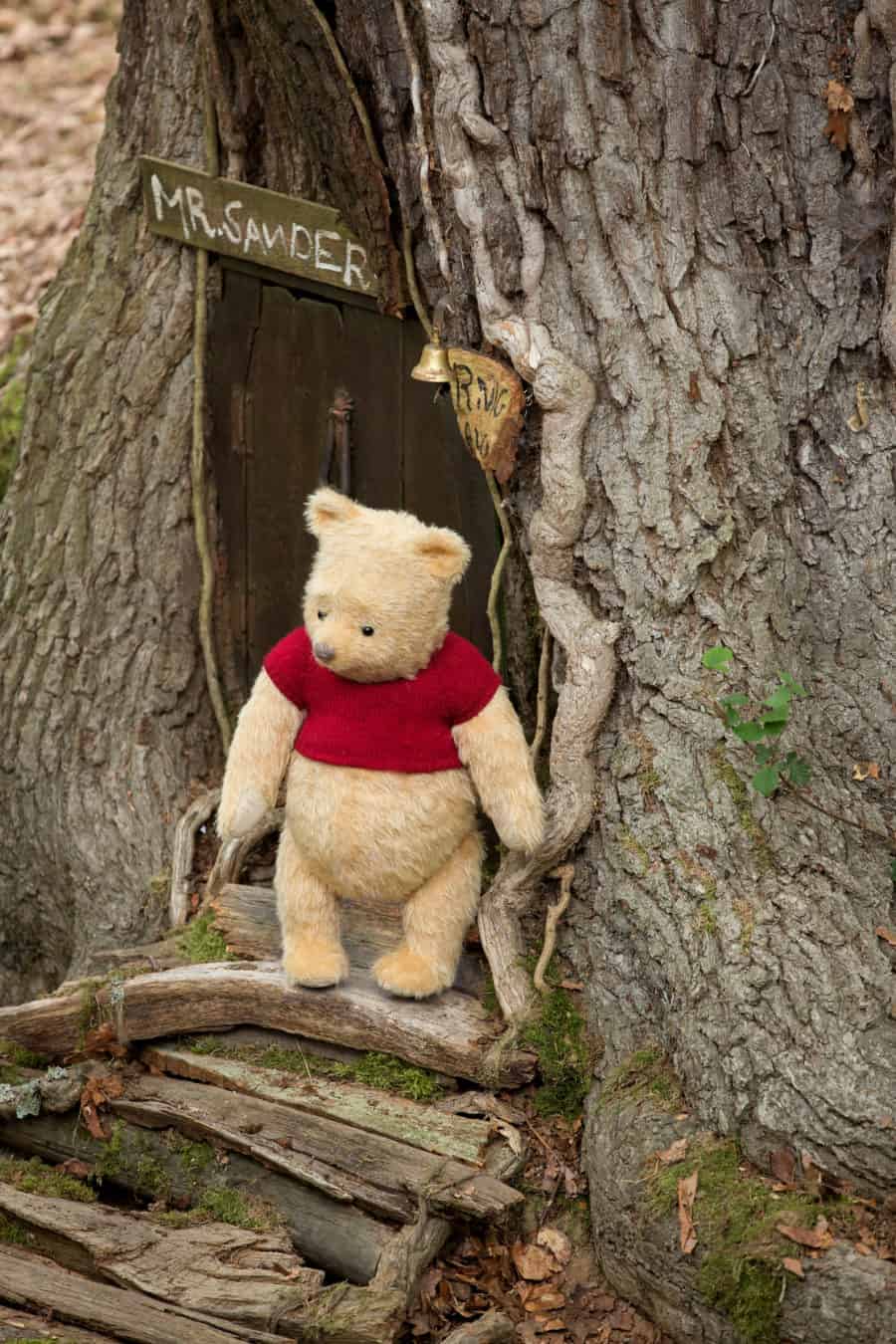 Ewan McGregor has read Winnie The Pooh stories to his kids
Although he doesn't remember reading Winnie The Pooh stories as a child, he remembers knowing the Disney versions of Pooh because he knew Pooh's voice so well.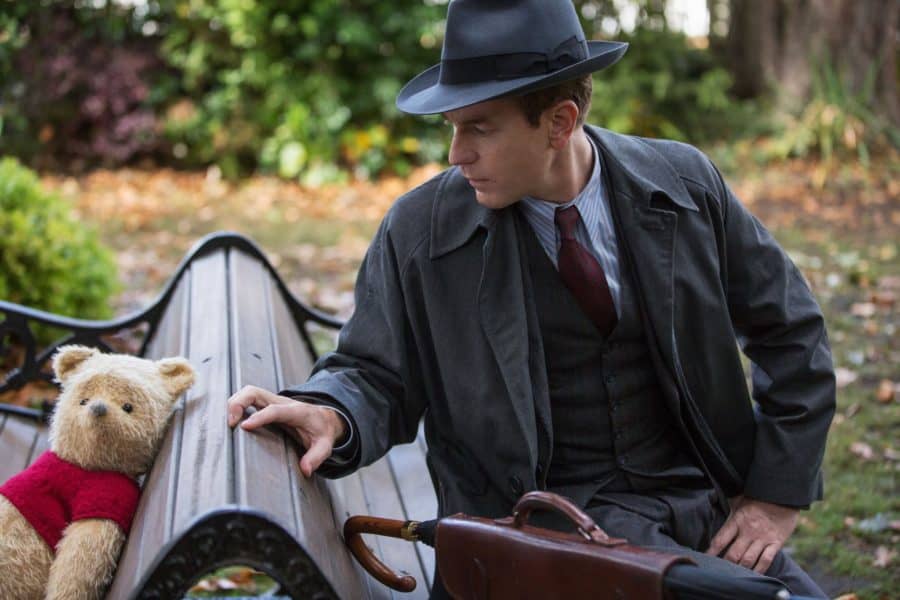 In Britain he's so well-known and loved. I've read all the stories to my kids and I know by reading them that I'm familiar with them all. There's no surprises in them — not all of the books, but the first ones certainly. I just know I must have read and known them when I was a kid.
Fun Fact: Ewan McGregor took one of the stuffed Pooh bears home after filming.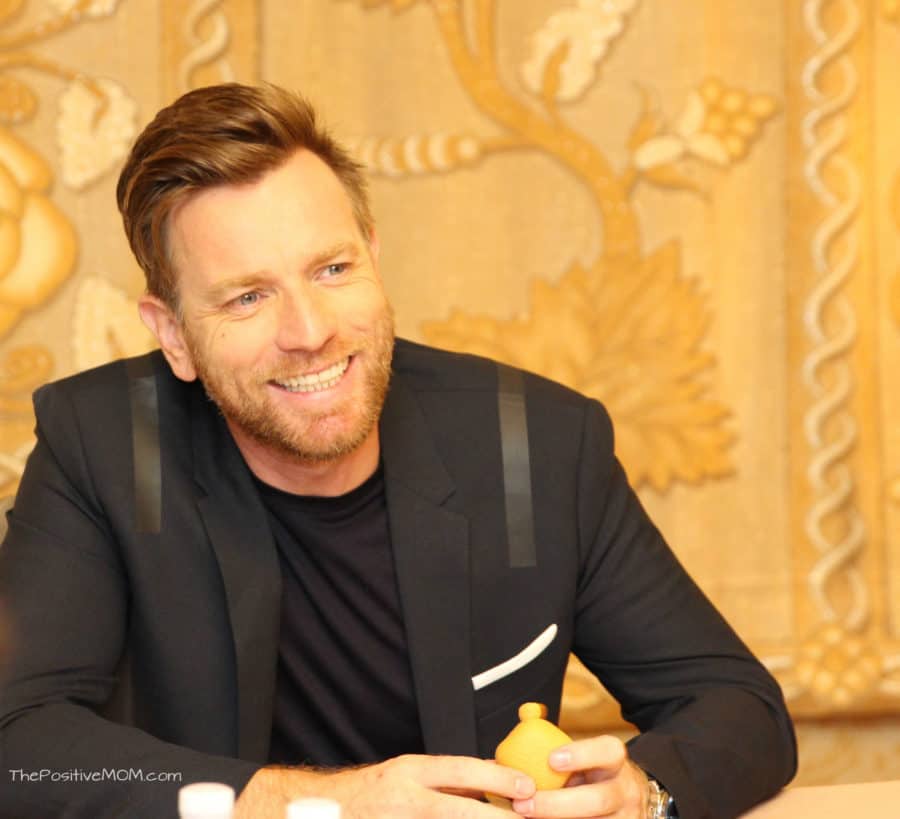 Ewan McGregor was inspired by Marc Forster to play Christopher Robin
He was inspired to take this role because of Christopher Robin's Director Marc Forster vision.
I think what inspired me was the way Marc (Director Marc Forster) spoke about it first. He called me and told me he was going to direct it and described to me, how he saw it, and what he thought it could be. And how this movie could be a good film for people to watch at this point in time.
He told us that they (Ewan McGregor and Marc Forster) had developed a friendship and it was clear to me that he really admires Marc Forster and enjoyed his work in Christopher Robin.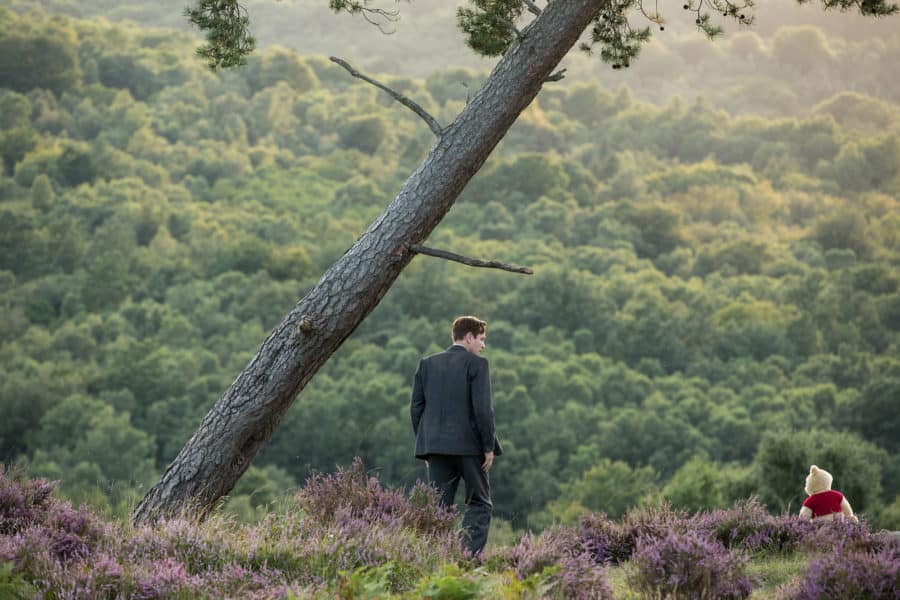 Ewan McGregor fell in love with the Christopher Robin script
Christopher Robin's screenplay, by Alex Ross Perry and Allison Schroeder and a story by Perry based on characters created by A.A. Milne and E.H. Shepard, is heartwarming and sweet as hunny.
I was quite charmed by the script and loved that they made Christopher Robin a man my age and that Winnie the Pooh comes back to him at a difficult time in his life. I found that really moving. Christopher Robin is the father of a daughter who he's not very close to, and he recognizes that and would like to be closer to her. And certainly, you get the feeling that she would like to be closer with her dad as well, and there's something about this coming together of a father and his daughter that really appealed to me as a father of girls.
Ewan McGregor joked how Christopher Robin is an iconic character, but no one thinks of him as a 40-year-old man, so he was able to bring originality to the character.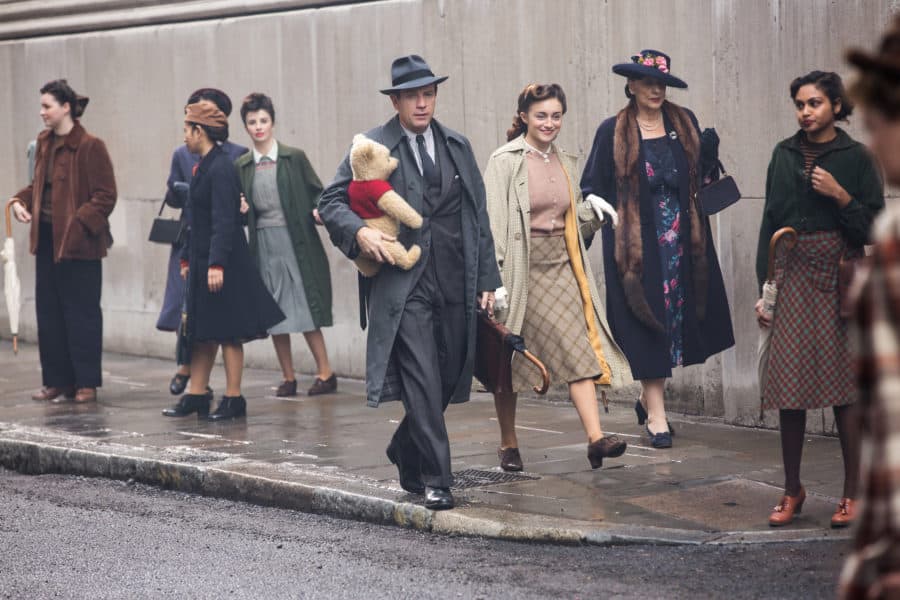 You know how every story at Disney starts with a "What if…?" question, and in Christopher Robin, Walt Disney Studios answers the question: What if Christopher Robin grew up and forgot who he is and what really matters? Ewan McGregor was really attracted to this idea.
I felt like I knew him, I just knew him. I felt like it was just the right part for me to play at this point, in this time. And I absolutely knew what I wanted to do with him. So I didn't have a lot of trepidation. I think any of that kind of fear is usually a good idea to do. It's better to do stuff you're slightly scared of than not.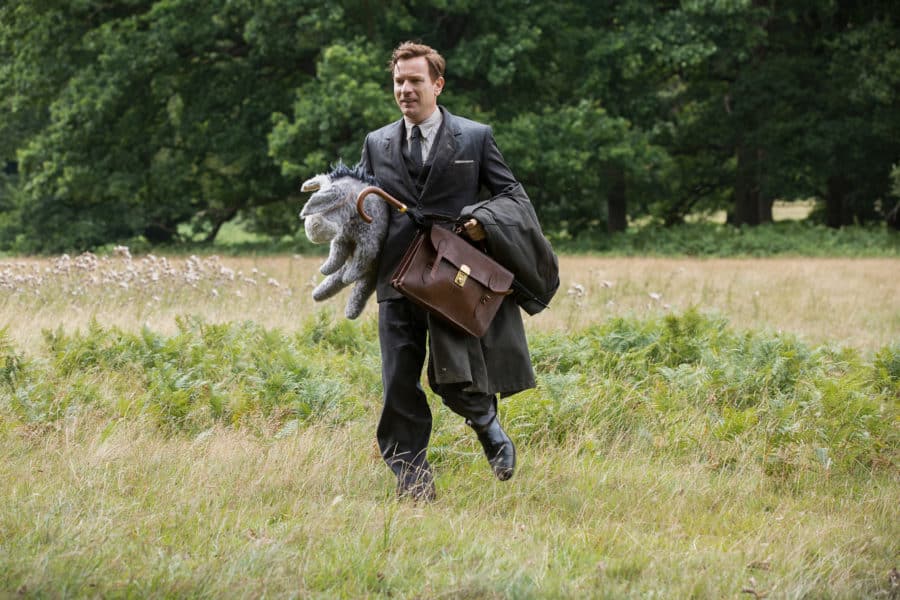 The film was very emotional for me, because what I saw on the screen was very close to real life, in some ways. I asked Ewan McGregor what he thought the message in the film was about parenthood, and especially with regard to fatherhood.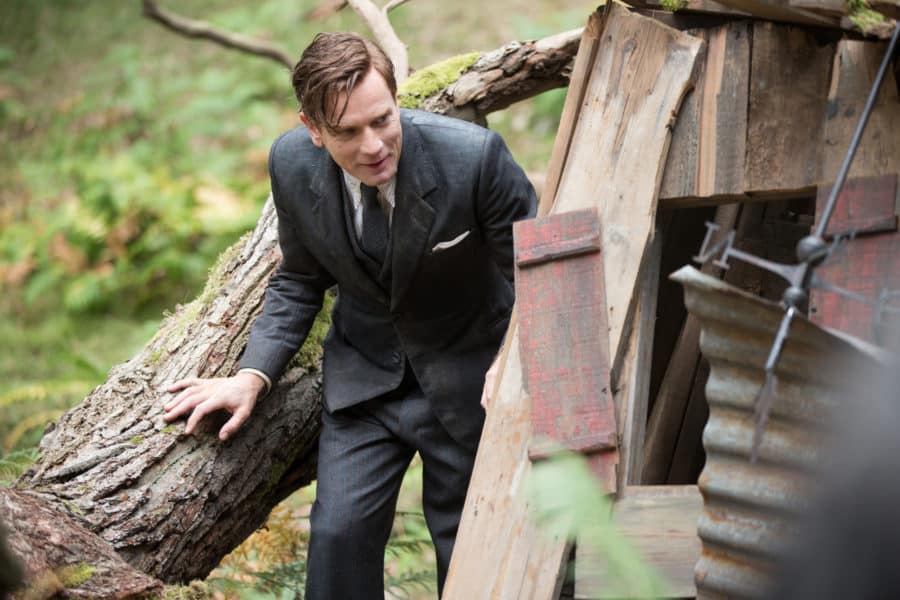 His answer blew me away, and he was looking directly at me with such passion and aliveness, and yet with a deep sincere wisdom that almost pierced my soul. It was hard to hold the tears back as he spoke, but to be honest, they are rolling down right now as I share this with you.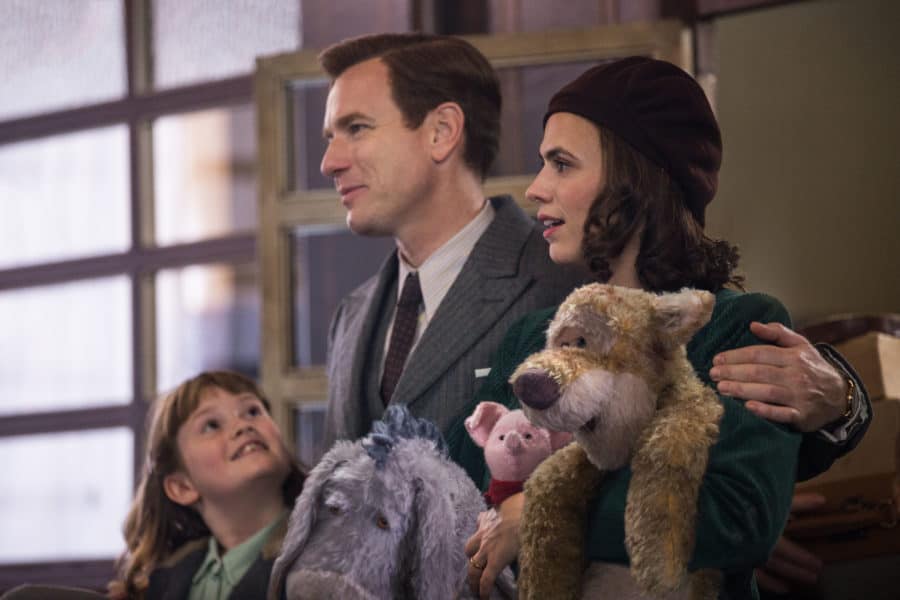 I think it's about connection, it's about being available to each other and being there, being present. And, through one reason or another, Christopher Robin is not present at home. At that time men weren't really expected or wouldn't have thought about it. They would go to work and come home and the wife was looking after the kids and they probably wouldn't be very close to their children, it made me think a lot about my dad.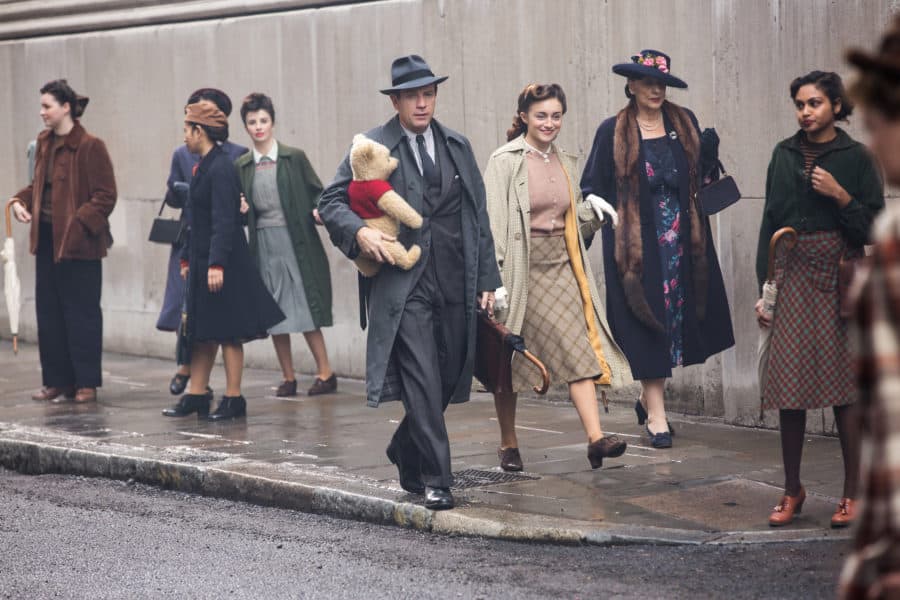 Because he was born in 1941 and I would imagine our daughter in this film (Madeleine Robin) was probably born around about then. And, I, Christopher Robin goes off to war and comes back and she's about six or seven so she's probably the same age as my father…born at the same time as my father. His relationship with his dad was probably really quite like that. My mom loved our father very much. And I lost my dad when I was quite young.

But I don't know that there was closeness. My mom's seen me with my daughters and she made a remark upon it once or twice, said how different it is, how close we are now with our children. And how then men weren't.
Unfortunately, this is true now, as well. It is true for my daughters and it's hard to understand, because they are the most lovable creatures in the planet and all I want to do is be connected to them…always.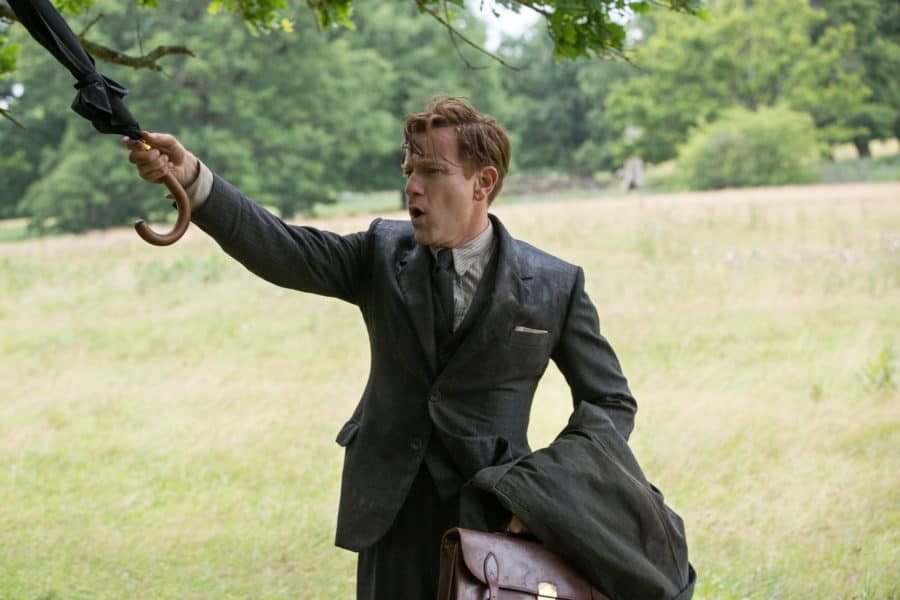 I really set myself up with the question… I haven't found the courage to really come out and say what is going on in my family, maybe because my heart is too broken to even bleed, maybe because I'm hoping for a happy ending – and I'm not saying whether you get that or not on Christopher Robin. You'll have to see the movie tomorrow – AUGUST 3, when it comes out on theaters everywhere.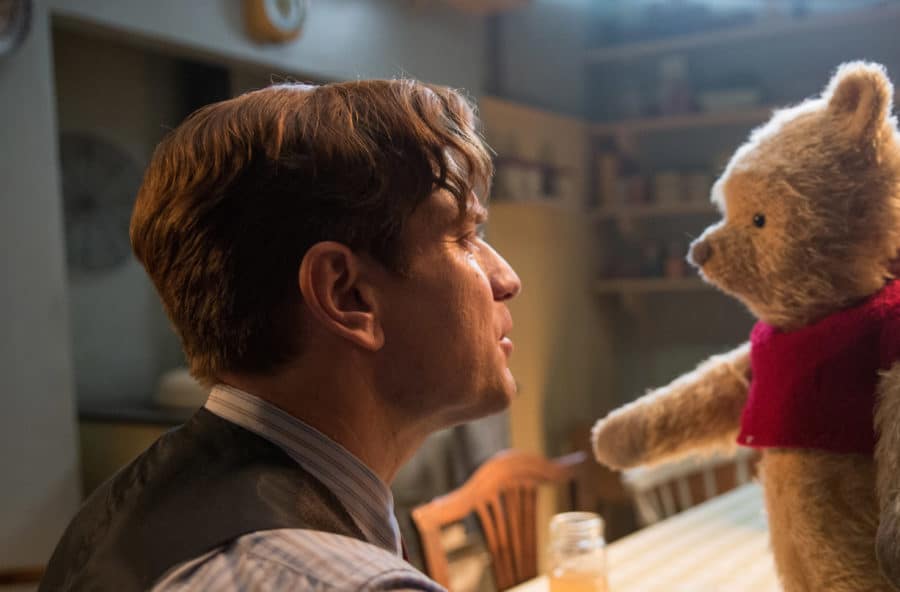 In the trailer you can see scenes where Christopher Robin does not act like a connected father. Ewan McGregor confessed that this was difficult for him to do.
I knew I wanted to be cold with her, it was quite difficult to do. My instincts were not that.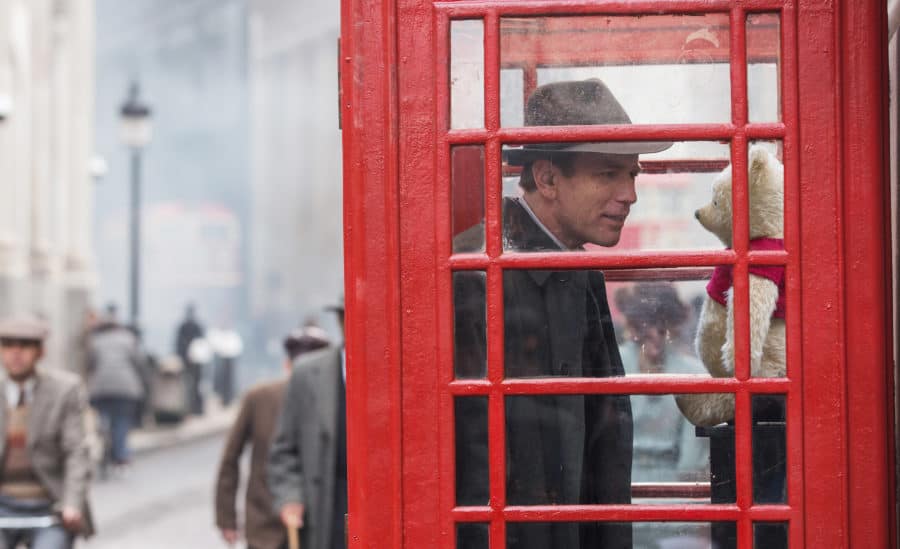 Okay, I'm not going to lie. I wanted to hug this man so tight when he said that. Or maybe be hugged by him? I've been needing so many hugs lately and crying so many tears!
Christopher Robin works very hard and probably works too much, and his relationship with his family is strained as a result.
I wish work was the culprit in the script of my life, because it would seem more beneficial, or easier… but if I'm honest with myself, an addiction is an addiction and it really ruins being connected to the ones you love… or those you want to love, anyway.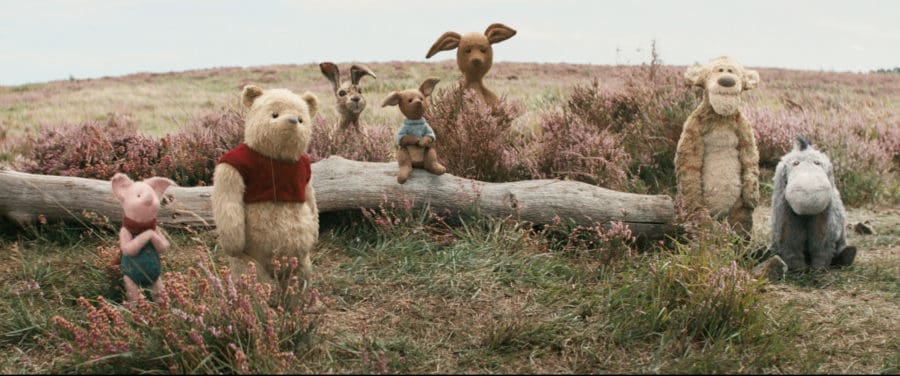 I actually did shed a couple of silent tears when one of my Disney blogger friends in the room asked Ewan McGregor about the Hundred Acre Wood characters in the film and he started talking about Kanga:
I tell you who's lovely was Kanga, because she was the only it's one of the few female characters of the bunch… She's definitely the most calming and she's the maternal character of the bunch, isn't she? She's the mum.
I was so moved by this answer, because it reminded me of who I need to be for my daughters, even when there's a storm inside of me right now. I need to be the calming voice! I've been setting this as a daily goal and it's working, but I know I need some prayers and grace.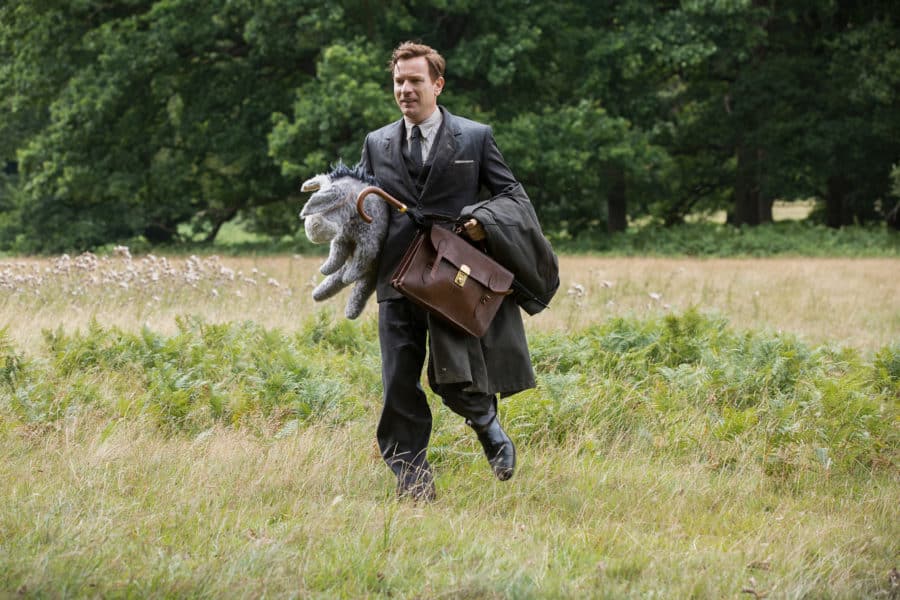 He said he's very fond of Eeyore, as well, because he's just "so glum."
But back to my question. I asked for a message, right? So he blew my mind when he closed his answer with:
I don't really concern myself with messages in movies, I don't like to think about that. I think that it's up to the viewer.

And everyone will receive it in a different way and it'll mean something different to everybody, and I think that's what's lovely about any art. It's like going into an art gallery and coming out not like I didn't understand it and you think where there isn't anything to understand. You either get it, it means something to you or it doesn't. There shouldn't be something to understand.
Fun Fact: Ewan McGregor's favorite line he delivered was: "Silly Old Bear."
In Disney's live action, CHRISTOPHER ROBIN, the young boy we so dearly love, who shared countless adventures with his stuffed animal friends in the Hundred Acre Wood has grown up and lost sight of what's important in life.
Now it is up to his childhood friends to venture into our world and help Christopher Robin rediscover the joys of family life, the value of friendship and to appreciate the simple pleasure in life once again.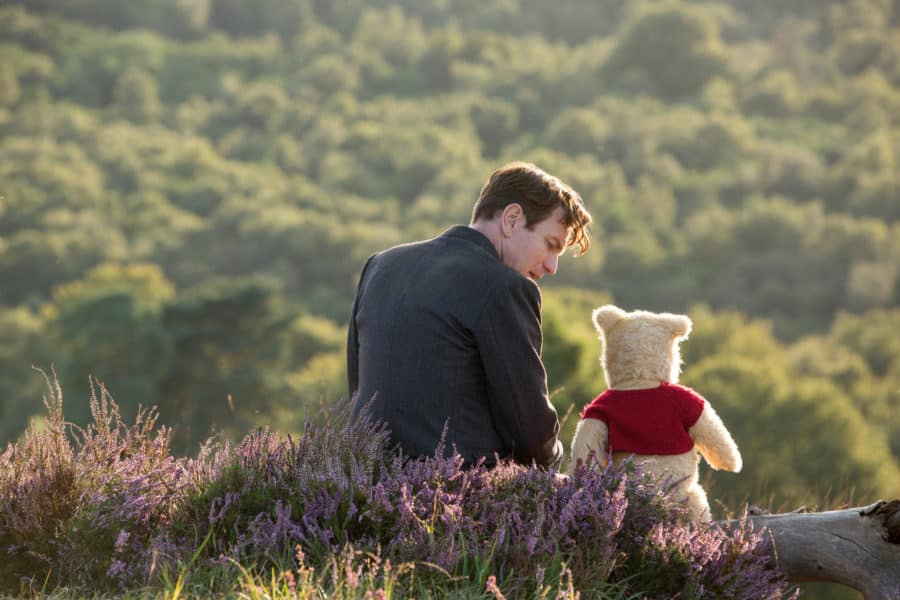 More interviews coming soon: Hayley Atwell ("Evelyn Robin, Bronte Carmichael ("Madeline Robin"),Jim Cummings (voice of "Winnie the Pooh" & "Tigger"), and CHRISTOPHER ROBIN Director Marc Forster.
Other stars of Disney's Christopher Robin include Mark Gatiss as Keith Winslow, Robin's boss. The film also features the voices of: Jim Cummings as Winnie the Pooh and Tigger; Brad Garrett as Eeyore; Toby Jones as Owl; Nick Mohammed as Piglet; Peter Capaldi as Rabbit; and Sophie Okonedo as Kanga.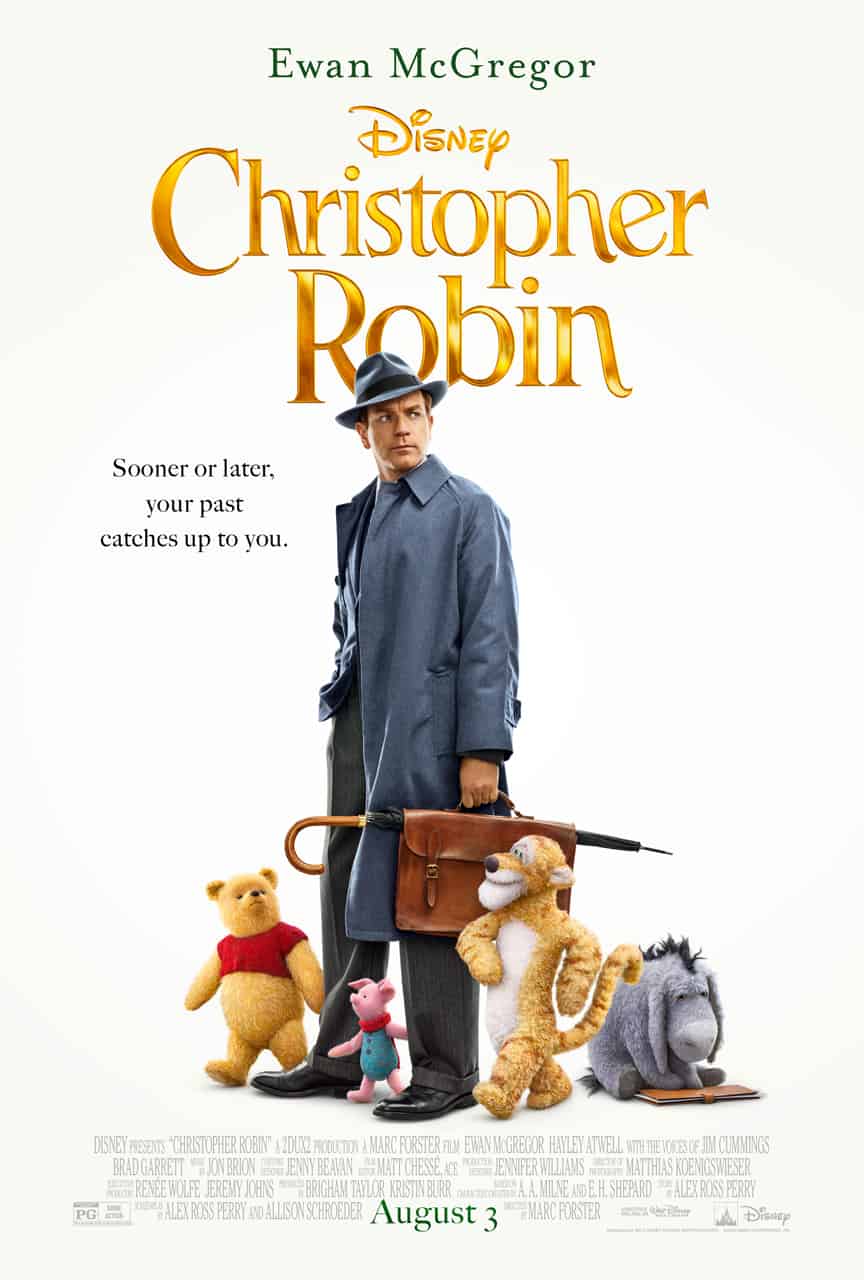 Remember to buy your advanced tickets and set a time to go see Christopher Robin this weekend with your entire family. My Christopher Robin review coming up!
You can also connect with Disney Christopher Robin on Facebook, Disney Studios on Twitter, and Disney Studios on Instagram, and visit the Christopher Robin movie web page for more CHRISTOPHER ROBIN updates! The official hashtag for the film is #ChristopherRobin and our press event hahstag is #ChristopherRobinEvent.
Do you have any questions for the CHRISTOPHER ROBIN cast? Share them with me in the comments below! CHRISTOPHER ROBIN arrives in theaters everywhere Friday, August 3rd!


My mission is to help moms find peace, break cycles, and feel whole so they can be present, peaceful, and positive moms. To receive a gift that can get you started on that journey click HERE.