Today, I feel lighter than I've felt in weeks, probably months. It's been such an emotional rollercoaster, from anger to sadness to loneliness and hopelessness and praying for strength to stay positive in the process, rather than resort to self-destruction, no matter what the voices in my head are saying.
Three days surrounded with amazing people, making precious memories, and living magical experiences together was just what I needed to be ready for the next phase of the transition I'm going through.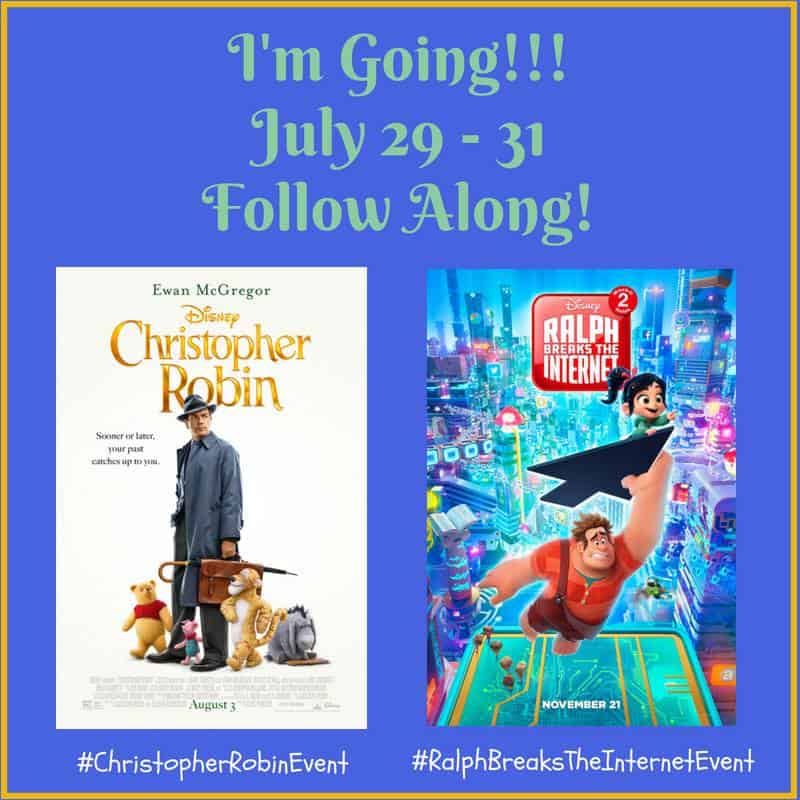 I am proud of myself for listening to my intuition and saying YES to this adventure because it was very healing for me. And like our Silly Ole Bear and favorite philosopher would say:
"It is more fun to talk with someone who doesn't use long, difficult words but rather short, easy words like "What about lunch?"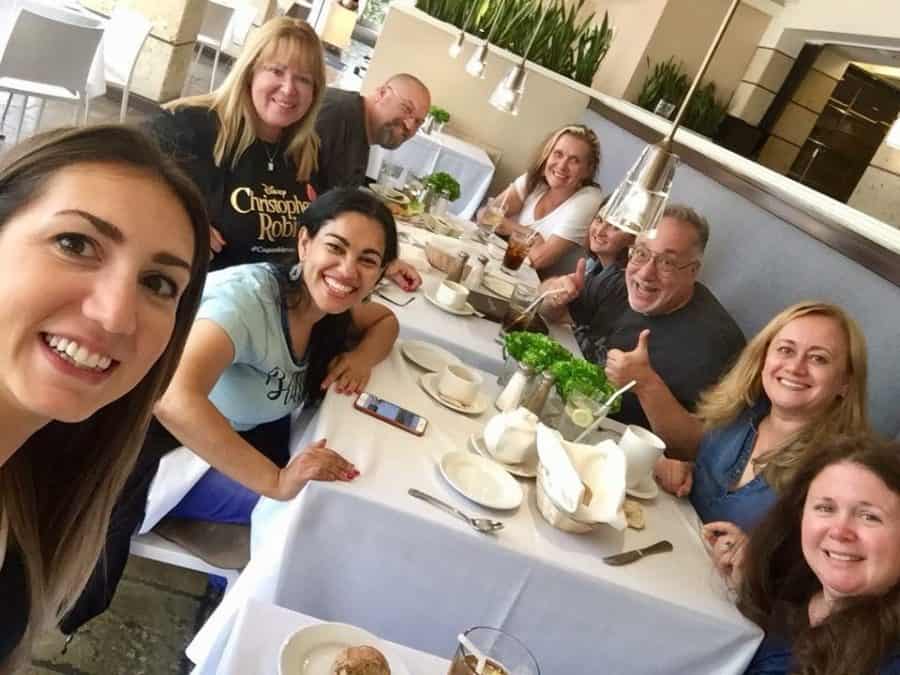 As soon as I arrived in Los Angeles on Sunday, I was met with compassion, support, and a joy I only experience when I'm with people who get me. Even before we made it to the Sheraton Universal, I was already getting wise advice from my dear friend Mitch. He was sweet as HUNNY (which didn't surprise me) that he actually went to the nail salon with me because my polish was a disaster!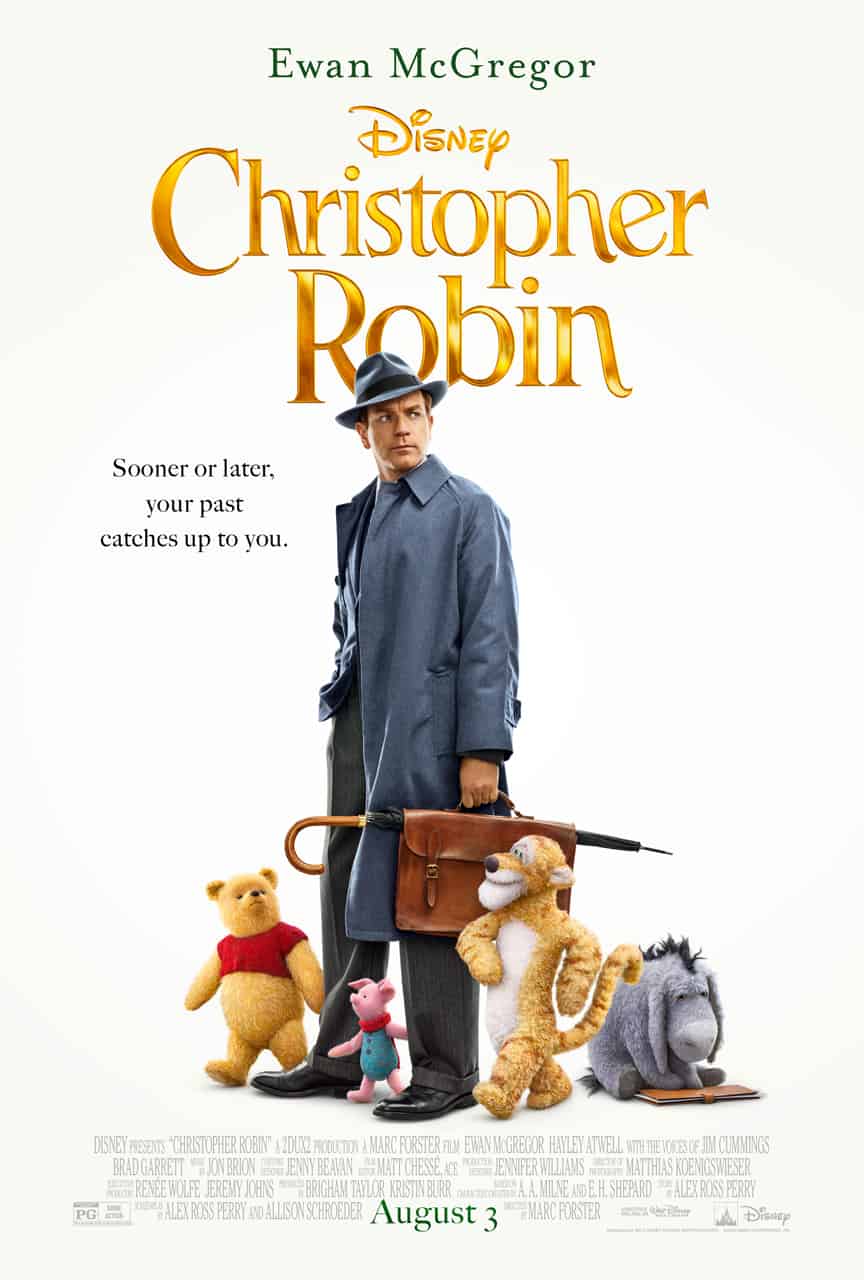 After many hugs and expressions of love and support, we went to the Walt Disney Studios lot to screen CHRISTOPHER ROBIN (104 minutes) and it was hard not to tweet about it.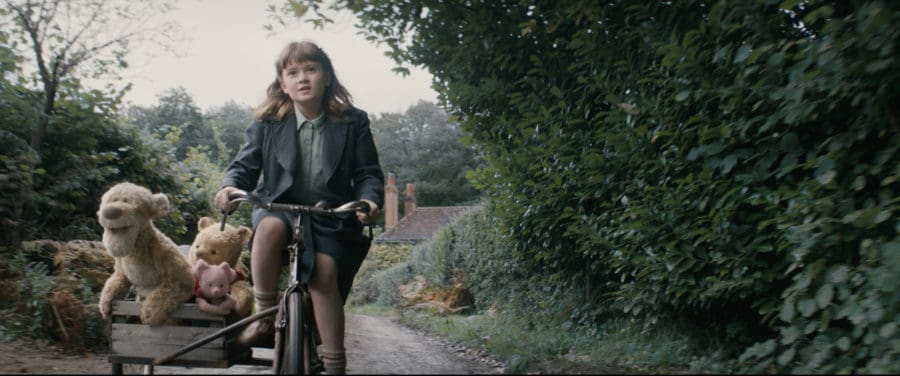 In Disney's live action, our beloved CHRISTOPHER ROBIN, who shared countless adventures with his stuffed animal friends in the Hundred Acre Wood has grown up and lost sight of what's important in life.
Now it is up to his childhood friends to venture into our world and help Christopher Robin rediscover the joys of family life, the value of friendship and to appreciate the simple pleasure in life once again.
Disney's Christopher Robin has so many family messages that will touch your soul and it was healthy for me to have such a good cry while watching it. I was also grateful I didn't watch it for the first time on premiere night, because I wanted to preserve my makeup.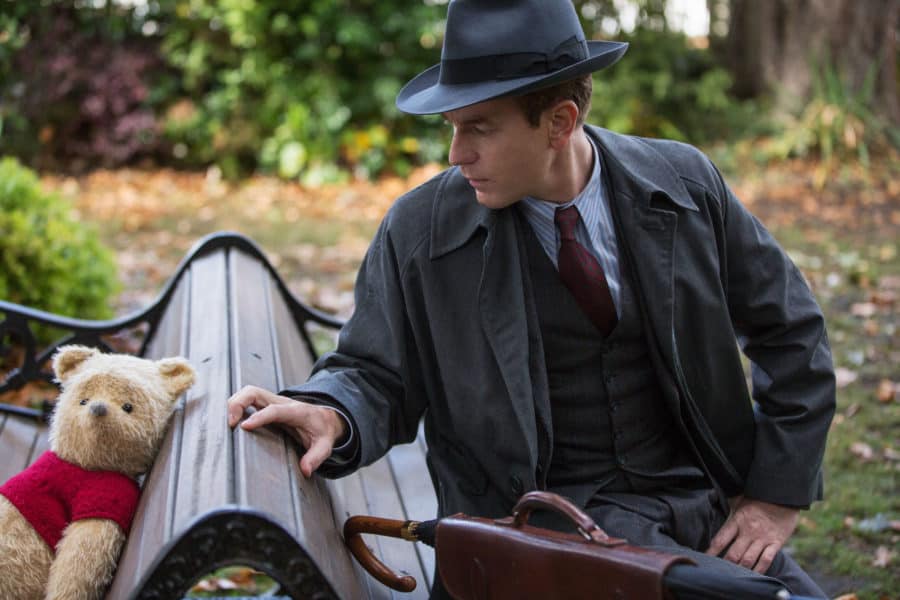 And speaking of makeup… I don't know very much about makeup and it stresses me out because I want to look my best on the big night. Having a make up artist come to my hotel room, especially in moments of relationship trouble when you don't feel pretty and sometimes don't feel good enough, it makes a difference and I could relax and enjoy the pampering.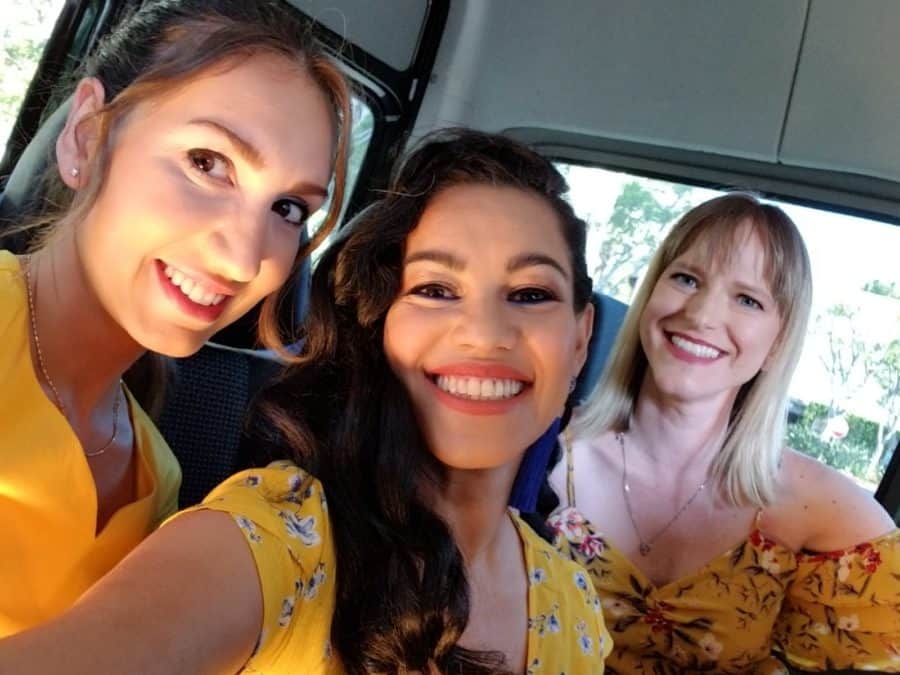 It helped that my friend Louise and I were suite neighbors and not only she helped me navigate and make sense of some of the turmoil in my head and heart, I could also share this girlie moment with her. We got dolled up, ready for a memorable night, and we weren't disappointed.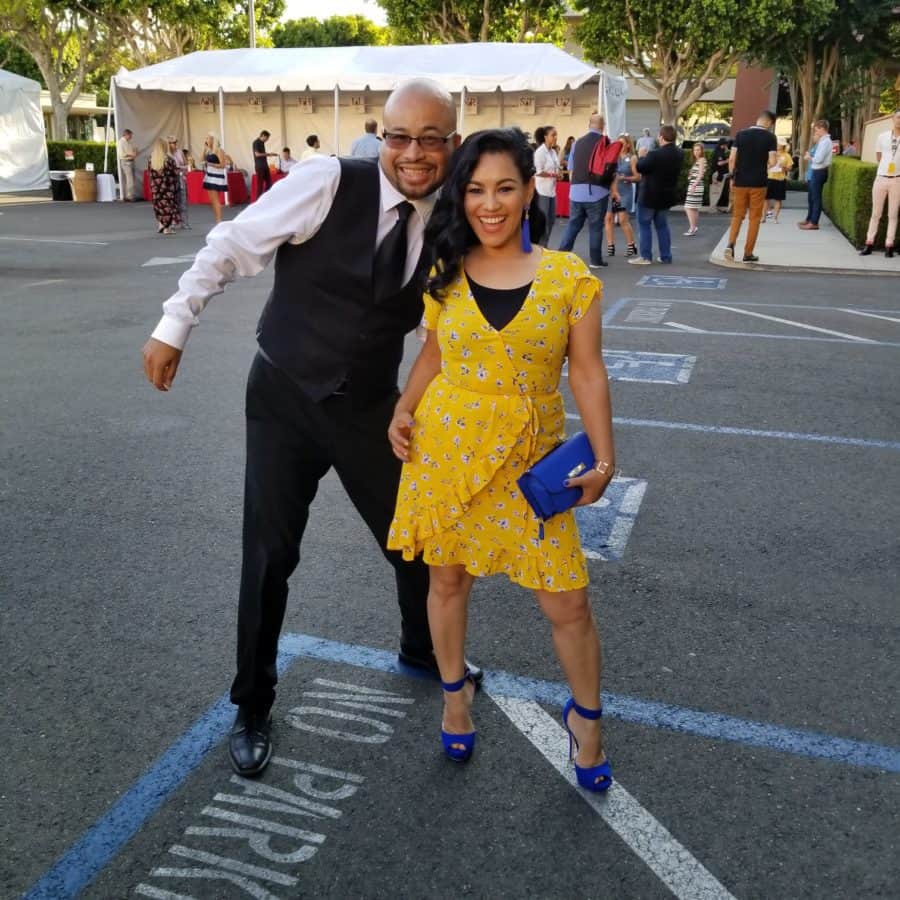 The Christopher Robin World Premiere was at Walt Disney Studios, which was a first for me. There was no long line or long wait and rather than majestic buildings and attractions, we had a green summery feel and a breeze that was perfect for the LA summer heat.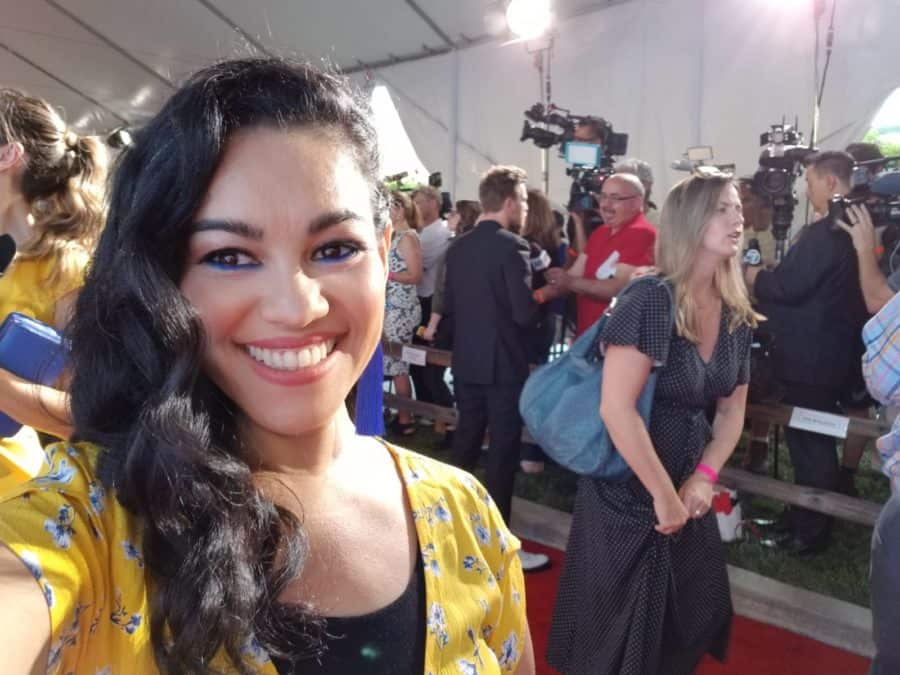 The red carpet was more intimate than the ones at Hollywood Boulevard and it felt sacred in a way, although there was still plenty of paparazzi camera action going on.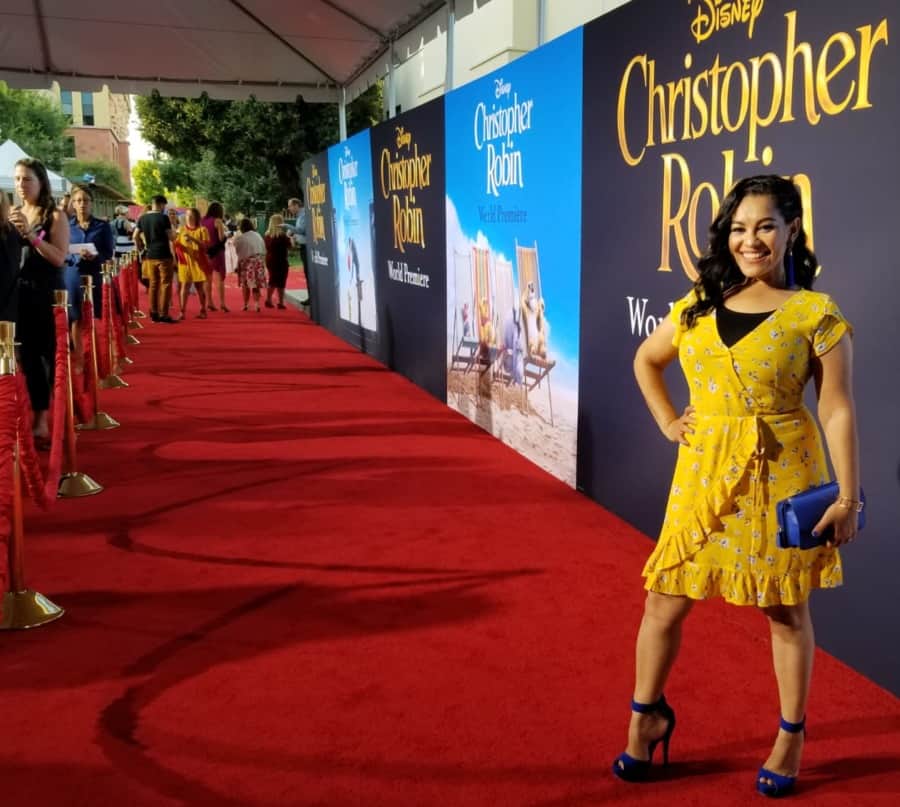 The decor was whimsical, charming, and nostalgic, with a London flare, just like the film. I loved the Winnie, Piglet, Eeyore, and Tigger sitting in lawn chairs at the start of the carpet, and the picnic table from the film.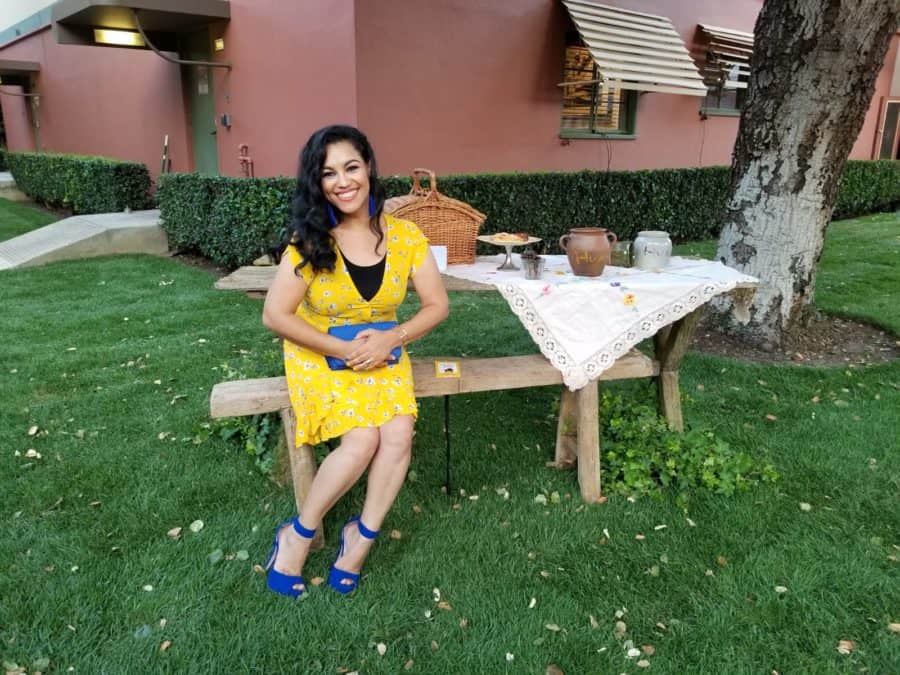 There was a honey station and lots of honey treats were served during the premiere pre-party, as you might have expected.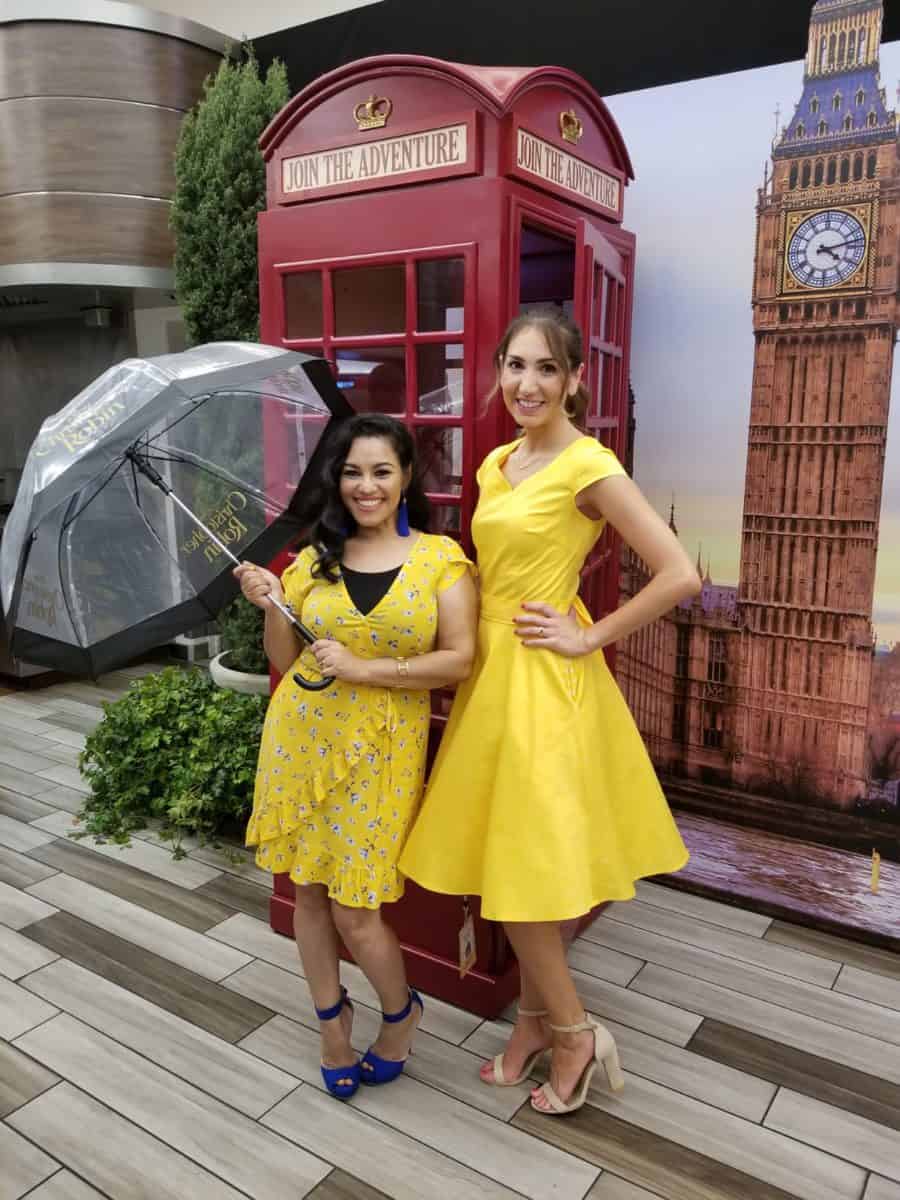 I had so much fun posing and taking pictures with my new friend Meg. I feel so blessed that we clicked and I feel we're besties already.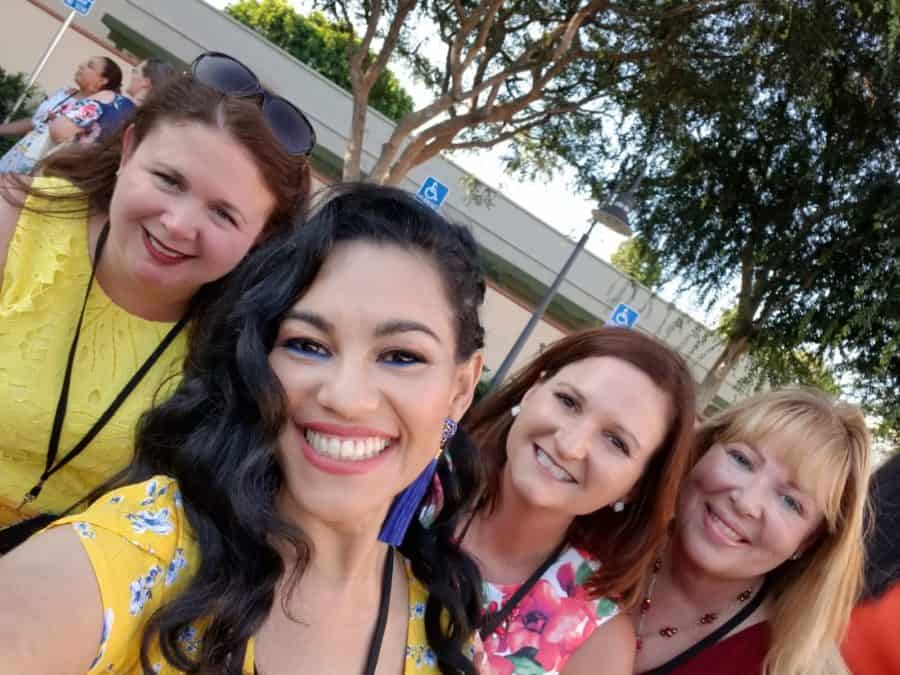 After mingling with friends and the stars of the film and other celebrities in attendance, we headed into the theater to watch the film.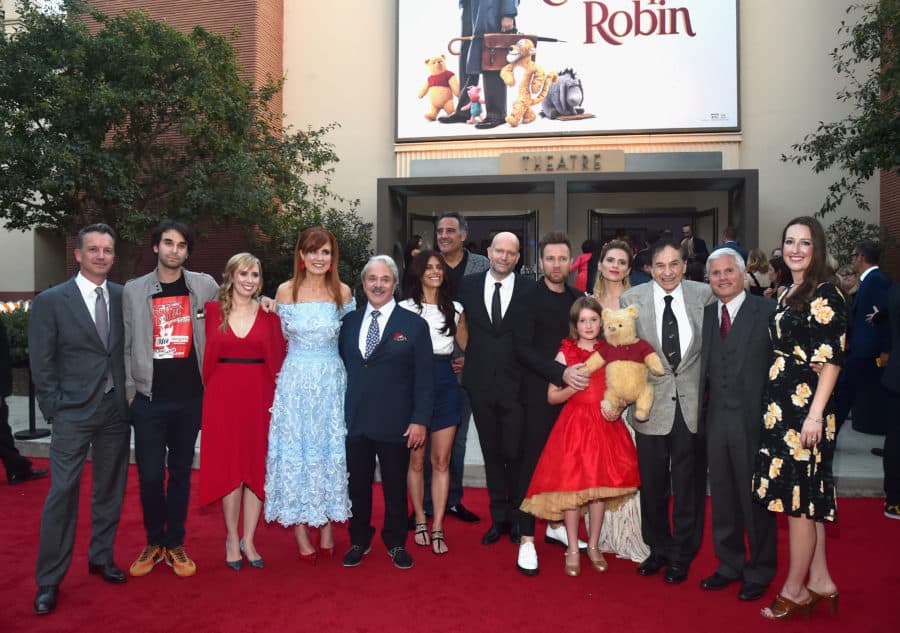 Our phones were locked up (and I have two!) and cameras were seized, because the movie comes out on August 3rd. SAVE THE DATE and get advanced tickets!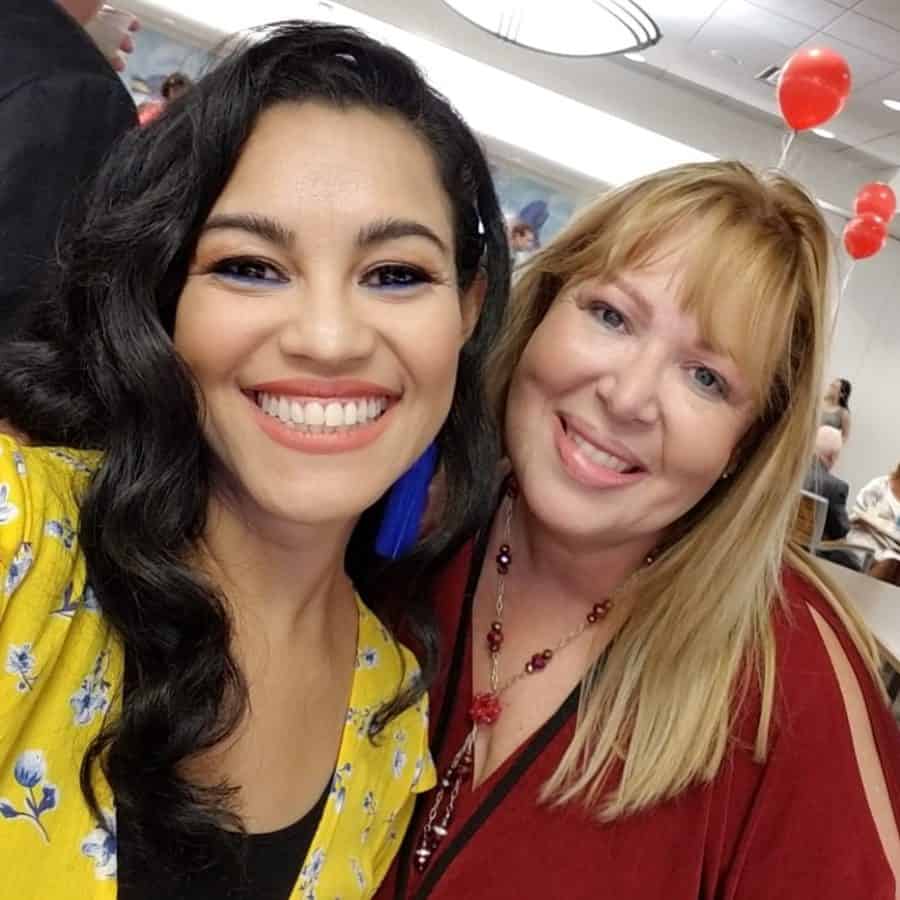 Watching the films with the cast and crew is always a magical experience, and to hear the actors and filmmakers' families applaud when their loved one's name appears on stage is absolutely surreal.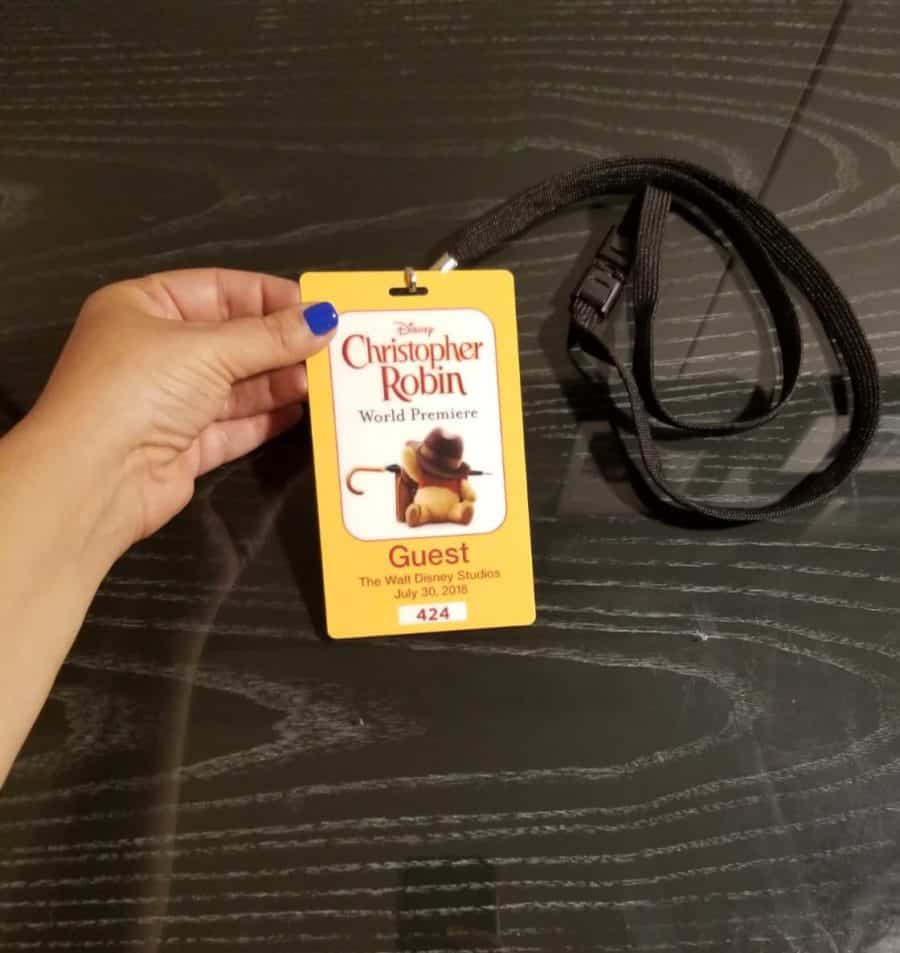 After the film, we chatted with Brad Garrett (who plays the BEST Eeyore EVER) and his son took this picture of Laura, Meg, and I. Laura is so nurturing and loving, and between her and Jill, I just felt like I had two moms looking out for me (though they're both way too young for the role). Like Pooh bear says:
"Some people care too much. I think it's called love."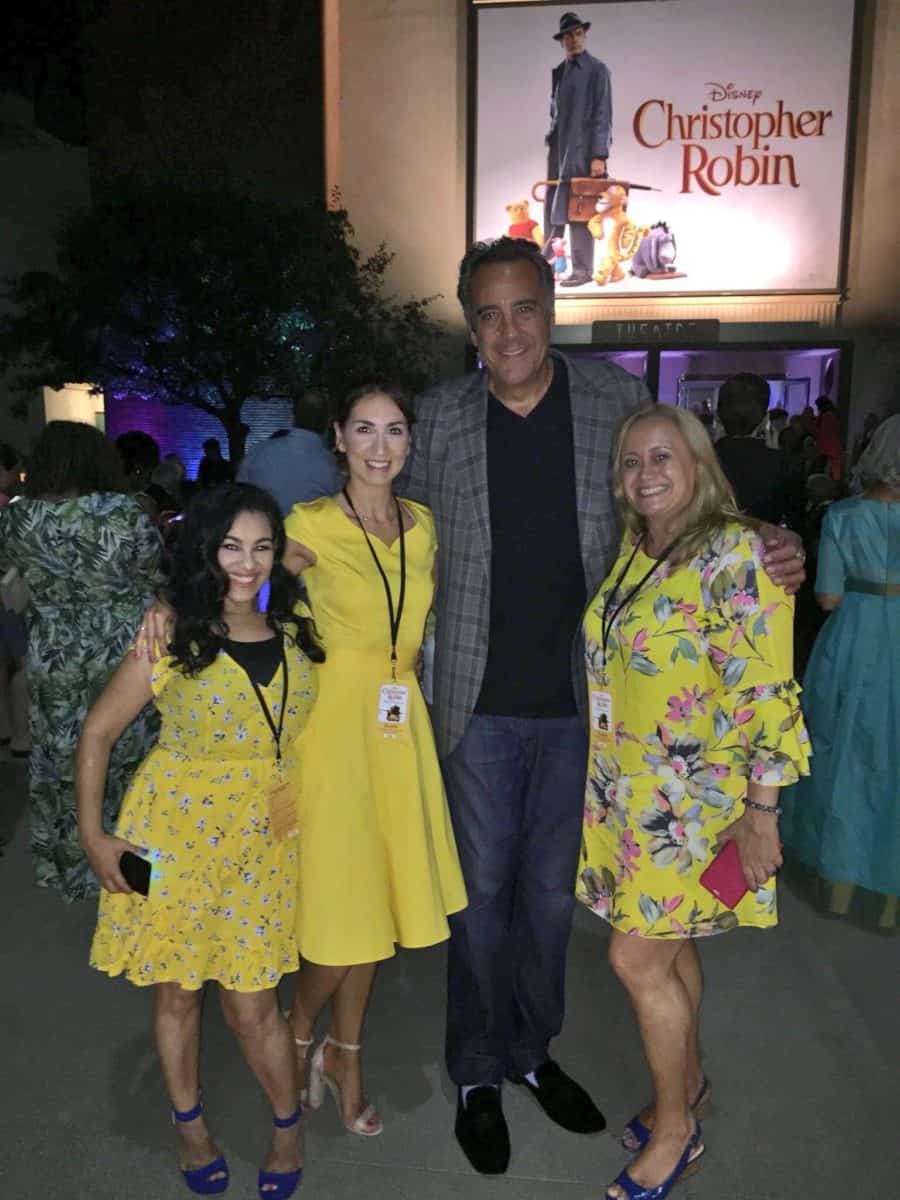 I also chatted for a long while with Bronte Carmichael's mom and she took this picture of Bronte and I in front of the theater. She wanted to make sure we got the right picture because the lighting wasn't helping.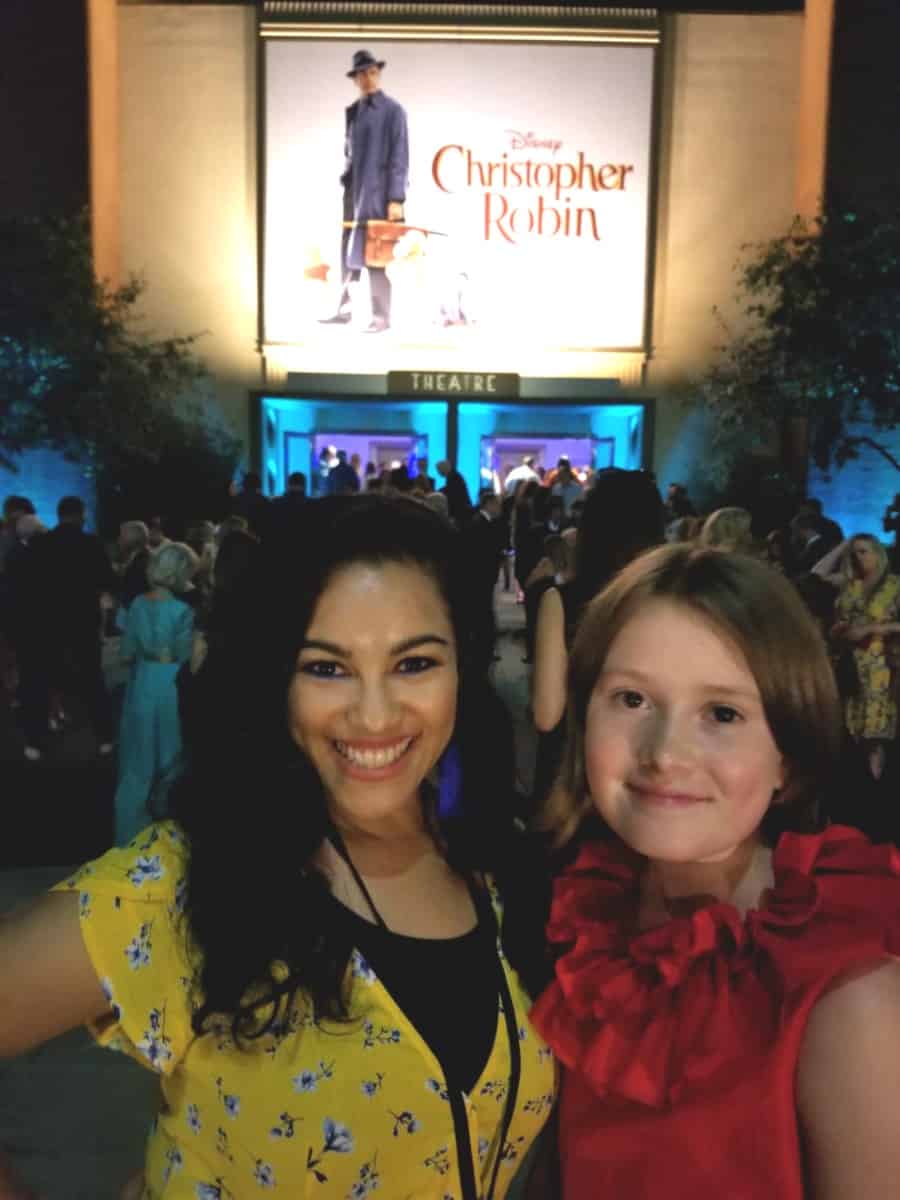 It's so wonderful to chat with actors and actresses as they react to the film they made, seeing it for the first time in its entirety and before an audience for the first time.
One epic moment was being in the presence of Richard Sherman, a legendary musician and Disney Legend whom you may know as part of the "Sherman Brothers," with his late brother Robert Sherman, who worked directly with Walt Disney on some of our favorite songs for Disney movies, Disney shows, and even Disney attractions!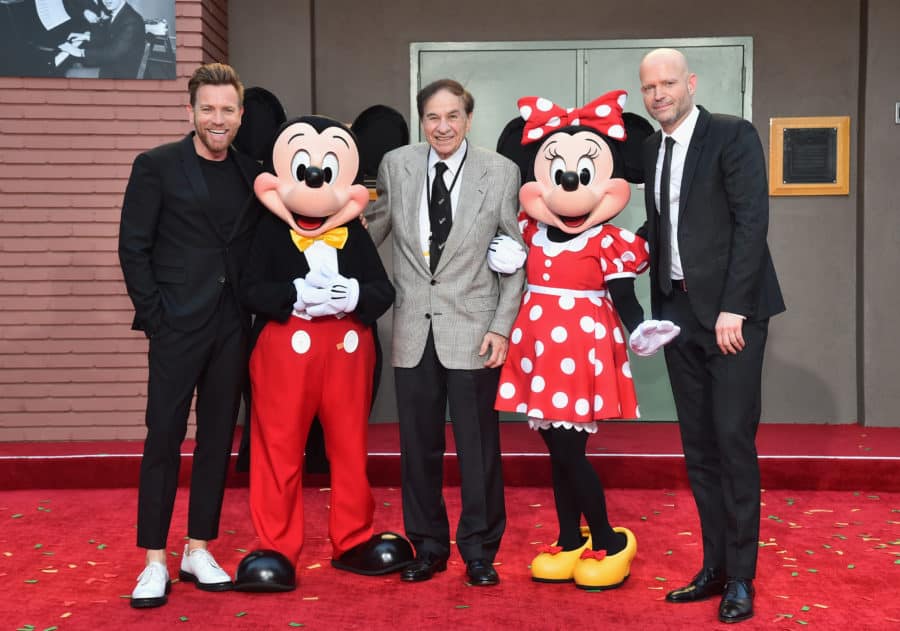 One of the stages was dedicated as the Sherman Brothers Stage at Walt Disney Studios, in celebration of Richard Sherman's participation in Christopher Robin, since he composed three new songs for this heartwarming film.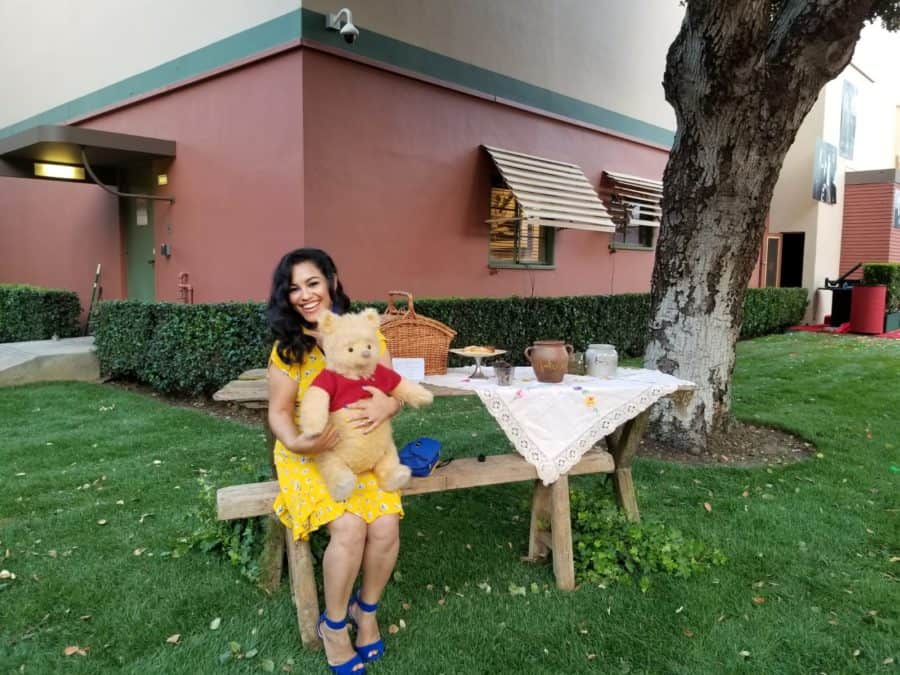 I am so grateful for this healing journey through the Hundred Acre Wood at the Christopher Robin premiere. Disney's CHRISTOPHER ROBIN is a film you will fall in love with, because the messaging about families is much needed today.
I feel blessed to have been a part of this event and to share it with friends who with their words and with their actions, communicate the message Pooh bear made famous a long time ago:
"You're braver than you believe, and stronger than you seem, and smarter than you think."
Reliving these special moments by sharing them with you is going to help me focus on this truth.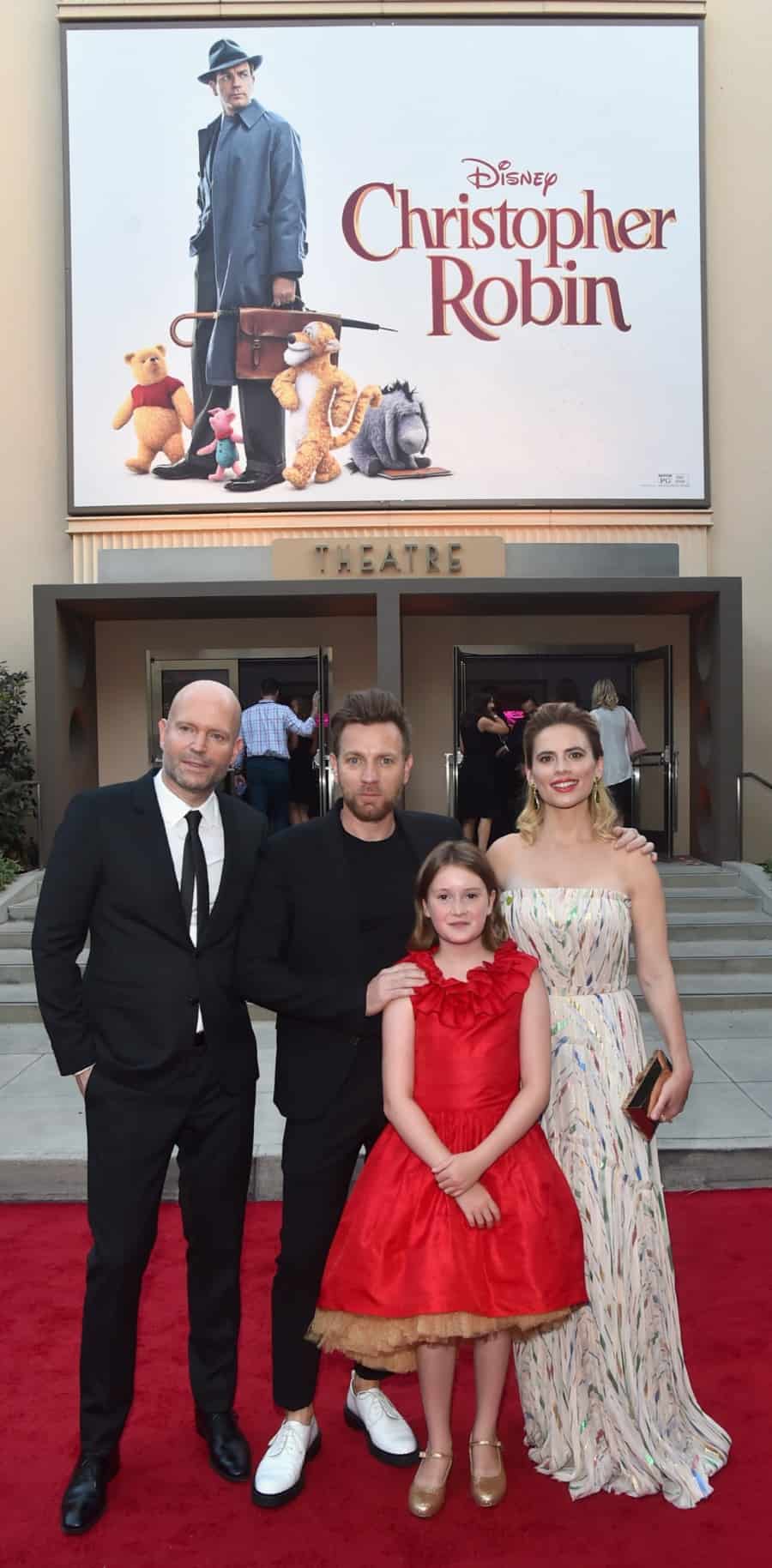 Stay tuned for my interviews with Ewan McGregor ("Christopher Robin"), Hayley Atwell (Christopher Robin's wife, "Evelyn Robin"), Bronte Carmichael (Christopher Robin's daughter, "Madeline Robin"), Jim Cummings (voice actor for "Winnie the Pooh" & "Tigger"), and CHRISTOPHER ROBIN Director Marc Forster.
You can also connect with Disney Christopher Robin on Facebook, Disney Studios on Twitter, and Disney Studios on Instagram, and visit the Christopher Robin movie web page for more CHRISTOPHER ROBIN updates! The official hashtag for the film is #ChristopherRobin and our press event hashtag is #ChristopherRobinEvent.
Who is your favorite Hundred Acre Wood character? Share with us in the comments below! CHRISTOPHER ROBIN arrives in theaters everywhere Friday, August 3rd!


My mission is to help moms find peace, break cycles, and feel whole so they can be present, peaceful, and positive moms. To receive a gift that can get you started on that journey click HERE.