When I created my business, I vowed to be the Queen of it. I have a tiara and everything. But most importantly, I have a proclamation that establishes boundaries, rules, and requirements to partner with me as a mentor. Ever since I can remember, I have learned from my dad that "not everyone is invited to enter our kingdom," so now a mom, wife, and entrepreneur, I have learned to be especially protective of my time.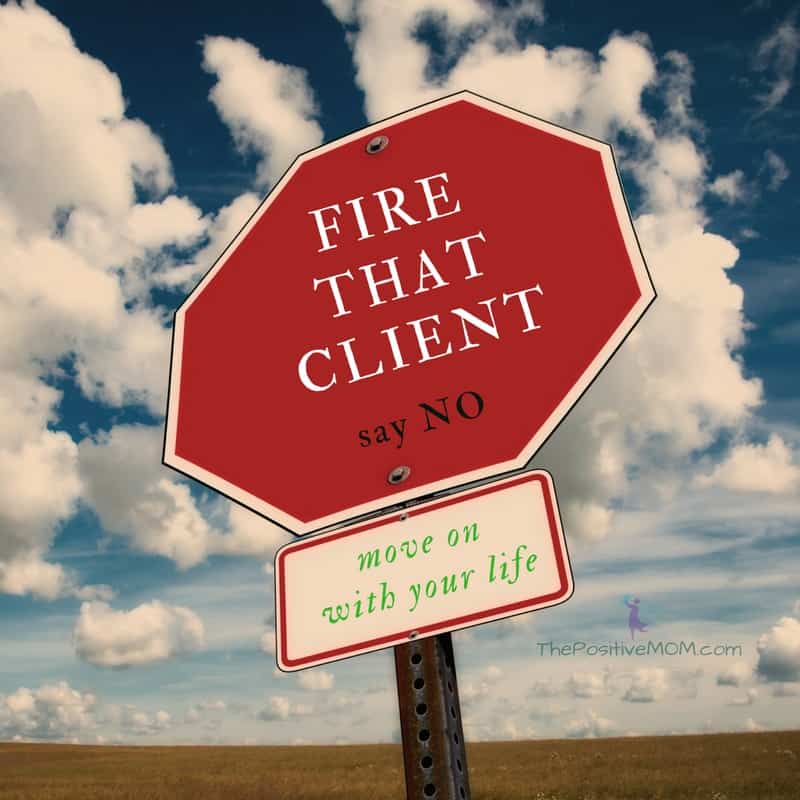 There are 21 C words to qualify:
Compatible. Confidential. Collaborative. Consecration. Coachable. Clear.
Calm. Conscious. Courteous. Creative. Changeable. Calling. Contribution.
Candidness. Curiosity. Courage. Commitment. Casualness. Consistency. Cost. Celebration.
I am thankful for everyone that explores a mentoring relationship with me. In my many years of mentoring work, I've been blessed to have had the opportunity to work with truly outstanding women (and a few men), to guide them toward success in their own terms, and to create long-term partnerships with them.
I wrote my proclamation with the intention to provide you with crystal clarity about how I work and make it easy for you to decide whether my Guided Programs for your Success would be a wise investment of someone's time, energy, and resources.
My thought process is that, after they read how I roll, they will know if we are a fit, because we are setting the right expectations from the start. I believe that when we know we are divinely appointed to work together, we will both be more productive, and joyful (a joyful fit!)!
Compatible. I believe in establishing a long-term connection that is only possible when we are on the same page. Tailors and carpenters teach us about the wisdom of "measuring twice and cutting once," so we will have a "measuring-each-other" consultation before we get started.
Confidential. I believe in respect of intellectual property. Everything we discuss [including but not limited to copy, materials, systems, content, resources] is of confidential nature, not to be copied, disclosed or shared.

Collaborative.

I believe no one knows everything. You are an expert at what you do, I am an expert at what I do, and that is a blessing, so that we are each able to focus on what we were meant to do on Earth. In order to benefit from this experience, requires that we both leave agendas and egos aside, and constantly participate and play full-out!

Consecration.

I believe in focused time together, and in focused time apart. I will be 100% present during our meetings and I ask the same of you. I check e-mail only once daily, and observe Sunday as The Sabbath, and I request respect and understanding for these practices.
Coachable. I believe that guidance, coaching, and mentorship are a source of support, direction, wisdom, education, and accountability ONLY when allowed, and welcomed with openness. I understand you may be nervous, uncomfortable, and hesitant at times, but teachable, nonetheless.

Clear.

I believe in clear expectations, clear boundaries, and clear communication. I will be honest, open, and direct in my feedback, focused on what will serve you and your goals, even when it may not be what you would like or would expect to hear.

Calm.

I have a feminine, soothing voice, and a Hispanic accent. Even when I'm straightforward and very clear in my boundaries, I am not willing to play drill sergeant or intense micromanager. We do not rush each other, and we are both thoughtful, and mindful of our energy.
Conscious. I believe we are all conscious creators and, as such, we must be holistic in our approach to progress. I am a trusted partner, guiding you every step of the way to create better results in all aspects of life.

Courteous.

I do not believe that raising our voices, using offensive or profane language is conducive to progress, and that it would jeopardize our work relationship. I will be nice and you will be nice back, even when we disagree!

Creative.

I believe God is our creator and I like to begin and end our creative process with prayer – you may or may not join, as desired. My gift of vision, intuitive creativity, and discernment is magnified when the Higher energy is invoked.

Changeable.

I believe in flexibility and balance. Work ethic does not equate workaholism. Life happens, tragedy happens, mistakes happen, and problems happen. We will calendar everything and honor each other's time by communicating concerns and changes. We will make things work, respecting each other's boundaries, choices, and priorities. We will go in the best direction for everyone involved.

Calling.

I believe everyone has a specific purpose in life and that everyone's work should be aligned with their core values and preferences, which I call passions. We will work from clearly articulated passions toward your grand destiny.

Contribution.

I work with women whose offerings are of generous value to others, and are desirous to make a difference and an impact in the world through their gifts and their story. Giving back is one of my highest values.

Candidness.

I believe that in order to deliver the results you seek, you must be ready to open up and share so I am able to understand your reality and help you getting unstuck and moving forward. Your honest, forthcoming, open, and down-to-earth constructive feedback is essential to this process.

Curiosity.

I believe in getting out of our comfort zones, being willing to learn and try new things, going down unfamiliar roads, and keeping an open mind. I love mentees who try new approaches and welcome a different perspective.
Courage. I believe in rising above the circumstances and in spite of our fears. I will hold your hand as you choose to be brave and face the challenges, breaking the shackles that hold you back. 2 Timothy 1:7.
Commitment. We will work great together if you take personal responsibility for your own success, because I will be committed to your success, too. As I lead you in the best possible direction for your journey, I expect you to be seriously invested and involved, put in effort, and do your homework, so you can make progress. With me, there's always homework – but we call it homePLAY, instead.

Casualness.

I am affectionate – I give hugs, plenty of compliments, and I will call you "darling." I am informal most of the time and believe you're more interested in wisdom pearls than what's around my neck. Even when I don't have makeup on, know that I always prepare mentally and spiritually for our meetings and have set an intention to serve you in the best of my ability.

Consistency.

I believe we may not be the right fit if you're in a big rush to get things done. Breakthroughs, shifts, and transformation take time…and consistent effort. It's a marathon and we're shooting for completion and achievement, not first place!

Cost.

I am excited to mentor people who know the value of guidance, support, and mentorship. Your budget can support your ambitions, because you know you need to improve, rebuild, and revitalize your life, attracting a new level of results toward success and happiness. The highest price is to not achieve these.
Celebration. I believe in celebrating progress, not perfection. I say "good job" and "I'm proud of you" a lot, and I mean it, even in between of "let's put more in" and "let's make changes."

A journey of a thousand miles begins with a single step

…and 999 steps later, you get there.
When someone finds themselves nodding her head in agreement as they read the 21 C's, it tells me that we are ready to create an experience that make a huge impact on her life, her income, and her mindset. We are both at the right place at the right time.
I understand these guidelines do not work for everyone, and if we determine that we are not the best fit, it is a blessing for both. We can serve each other by referring those who may be, when we find them. When I work with a mompreneur that is willing to do her part in fostering an environment that creates growth, I can walk with her every step on her path to dramatically improve the quality of her life with The Positive Mom unique processes.
It may sound over-the-top to you, but I believe as a business woman, you must be conscious of what you allow in your space and get crystal clear on the answer to:
What is ACCEPTABLE to YOU?
Having a pleasing personality is VERY different than having a pleasant personality. I am clear that I am not in the business of people pleasing, but in the business of providing transformative awareness. But I digress…
When we deliberately decide [and put in writing] what kind of people we get to experience in our professional lives, we also give ourselves permission to terminate relationships and partnerships that don't support our standards and sabotage our efforts to be fulfilled in all areas of our lives. This process is so necessary because, although well-intentioned for the most part, people who are not equipped to grow with you will still damage your progress, waste your time, and steal your sanity.
TIME IS LIFE. It's our most valuable resource. Like Benjamin Franklin once eloquently said: Lost Time Is Never Found!
Because our relationships have the capacity to tear us down or lift us up, we must surround ourselves with people who share our standards. Take a moment to ponder and write:
Who are the time-drainers in my life?
Consider the people in your life and think whether you respect them, whether they support you, and celebrate you. Are they the people you most desire to contribute to?
The important people in your life [your spouse, your kids…] need to know what they can expect from you, and so do your clients. When something comes up that threatens to compromise your core values or passions, or simply feels plain yucky, muster up the courage to fire that client, say no, and move on with your life. Better yet, be clear enough to not take them on in the first place.
Saying NO to money can feel scary. Saying no to my Faith, to my Family, to my Freedom is WAAAAAY scarier!
I assure you that when you operate your business from a space of faith, abundance, and love, you will set clear boundaries so that you can create success on your own terms. When you enjoy being alive, the byproduct will be prosperity, wealth, and the kind of lifestyle you wish to create.
What are you saying NO to with your standards? Maybe it's time to fire that client, say no, and move on with your life, so you can say YES to success, sanity, and significant peace of mind! No more NYPD (neglect yourself pleasing disorder)!

[ela]