My daughters and I spent a relaxing weekend in Stonewall, Texas, a lovely town located on the Pedernales River, 13 miles east of historic Fredericksburg in Gillespie County.
For the first time I can actually say I enjoyed the drive there and back. So much nature and small towns in the scenic drive. We even drove through Hamilton, Texas, and of course, Elisha was excited.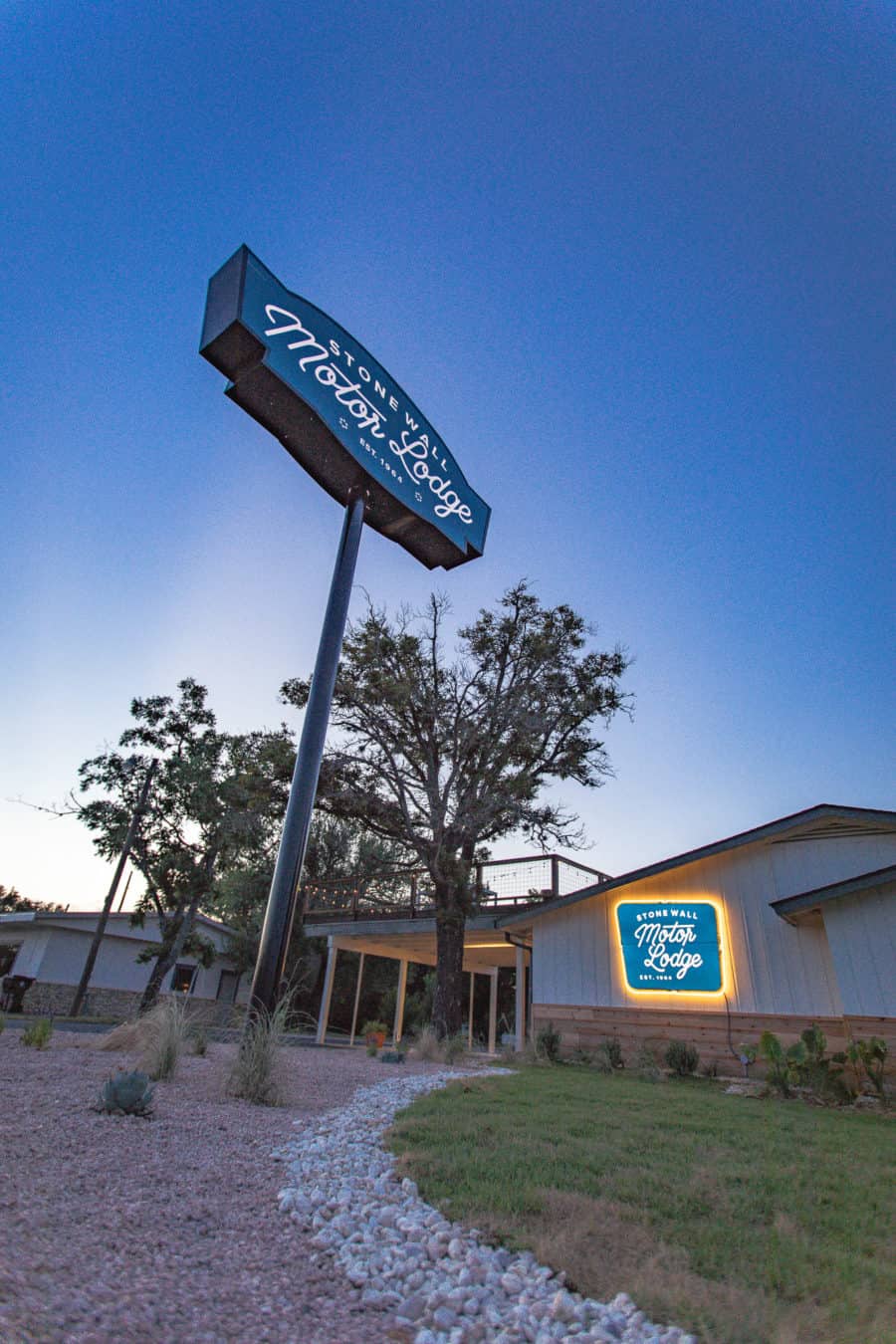 Texas Hill Country was the best getaway to learn, explore, and bond together, and staying at the Stonewall Motor Lodge was truly ideal for my little family.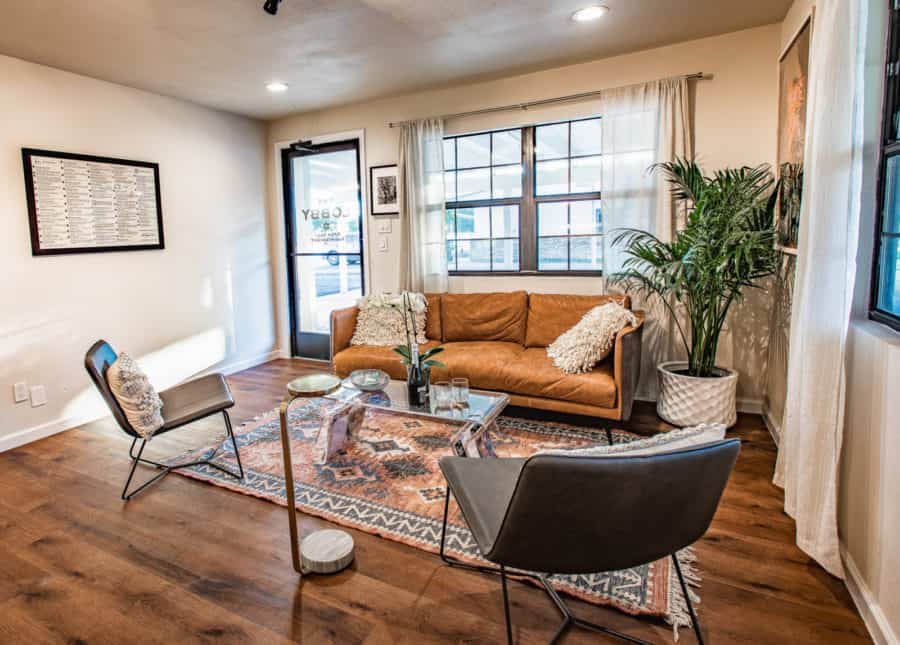 Learning Together
When we were invited to stay at the newly renovated and inaugurated Stonewall Motor Lodge, a historic motel located on the Hwy 290 Wine Trail between Fredericksburg and Johnson City, we had no idea that Stonewall, Texas was Lyndon Baines Johnson's birthplace and death place. In fact, the LBJ National Historical Park, known as the Texas White House, is one of Stonewall's main attractions.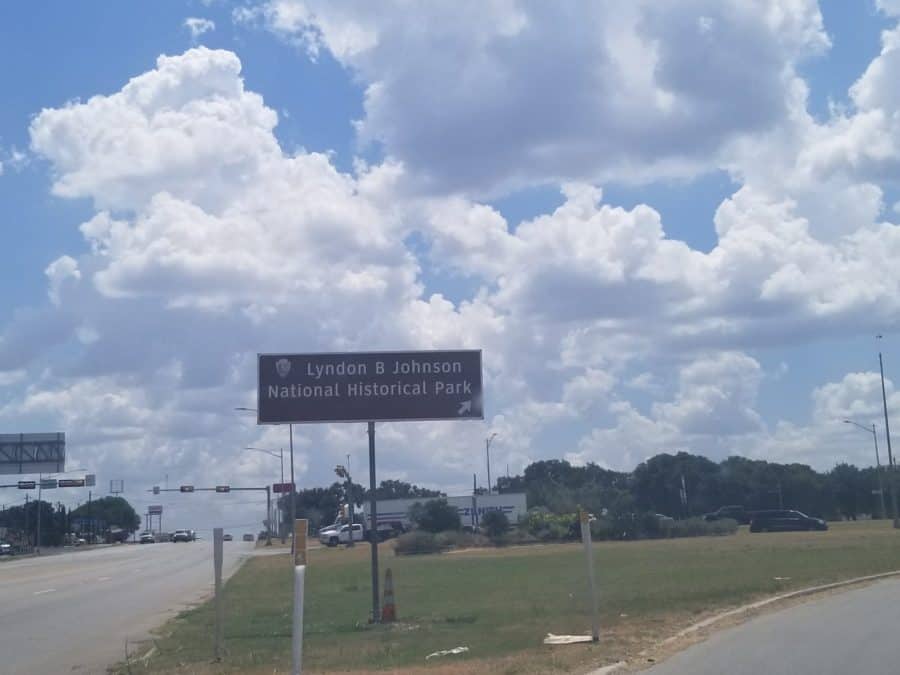 As a homeschool family – more like "worldschool"- we were ready to jump into this educational opportunity, so close to Lyndon Baines Johnson Day (which is a legal Texas state holiday observed on August 27 to mark LBJ's birthday).
Did you know that the Stonewall Motor Lodge was originally built in 1964 to house the US Secret Service and Press Corp after Lyndon B. Johnson became the 36th President of the United States in 1963? Fascinating!
The Press Room at the Stonewall Motor Lodge was once reserved for the Press Corps hoping to snap a shot or two of President Lyndon B. Johnson during visits to his nearby ranch.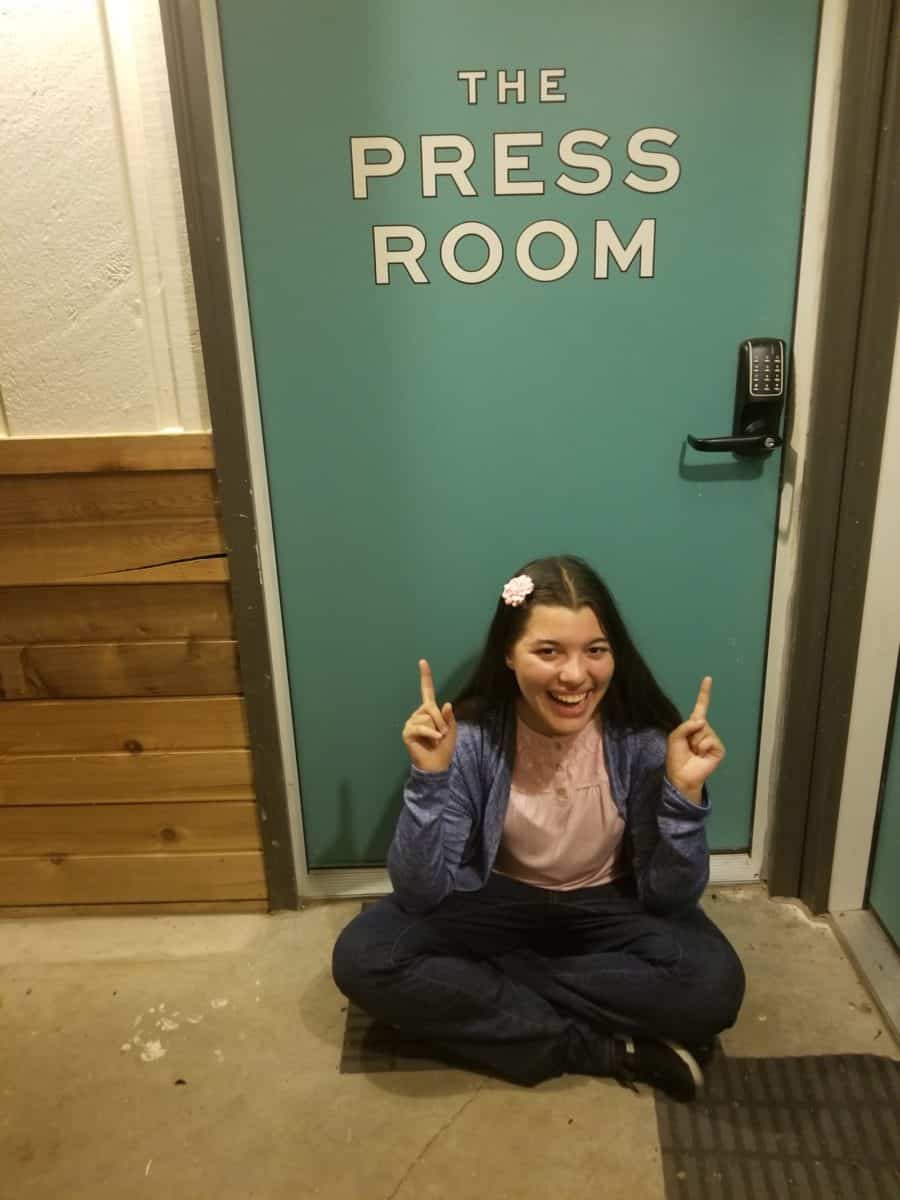 Fun fact: LBJ loved Texas so much that he flew back 74 times during his presidency!
The kitchenette was once a darkroom that served the Press Corp while covering LBJ's visits to the Texas White House. This area is now decorated with the historical photos, which were hand selected from over 600,000 images stored at the LBJ Presidential Library and Museum at the University of Texas at Austin.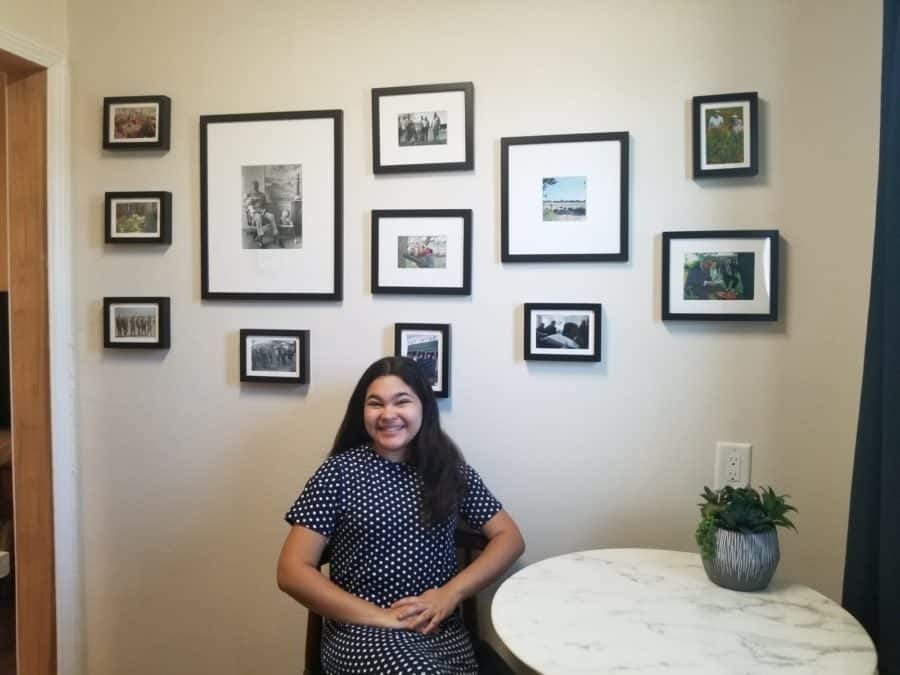 The wall also features photos of other Stonewall area visitors: astronaut Buzz Aldrin, actor George Hamilton, reporter Walter Cronkite, and President Richard Nixon.
LBJ assumed the presidency on November 22, 1963, just 2 hours and 8 minutes after John F. Kennedy was assassinated. I remember how excited my dad was to see the Grassy Knoll memorial right in Dallas and to drive through Interstate 635, which is the Lyndon B. Johnson Freeway during his first trip to the USA.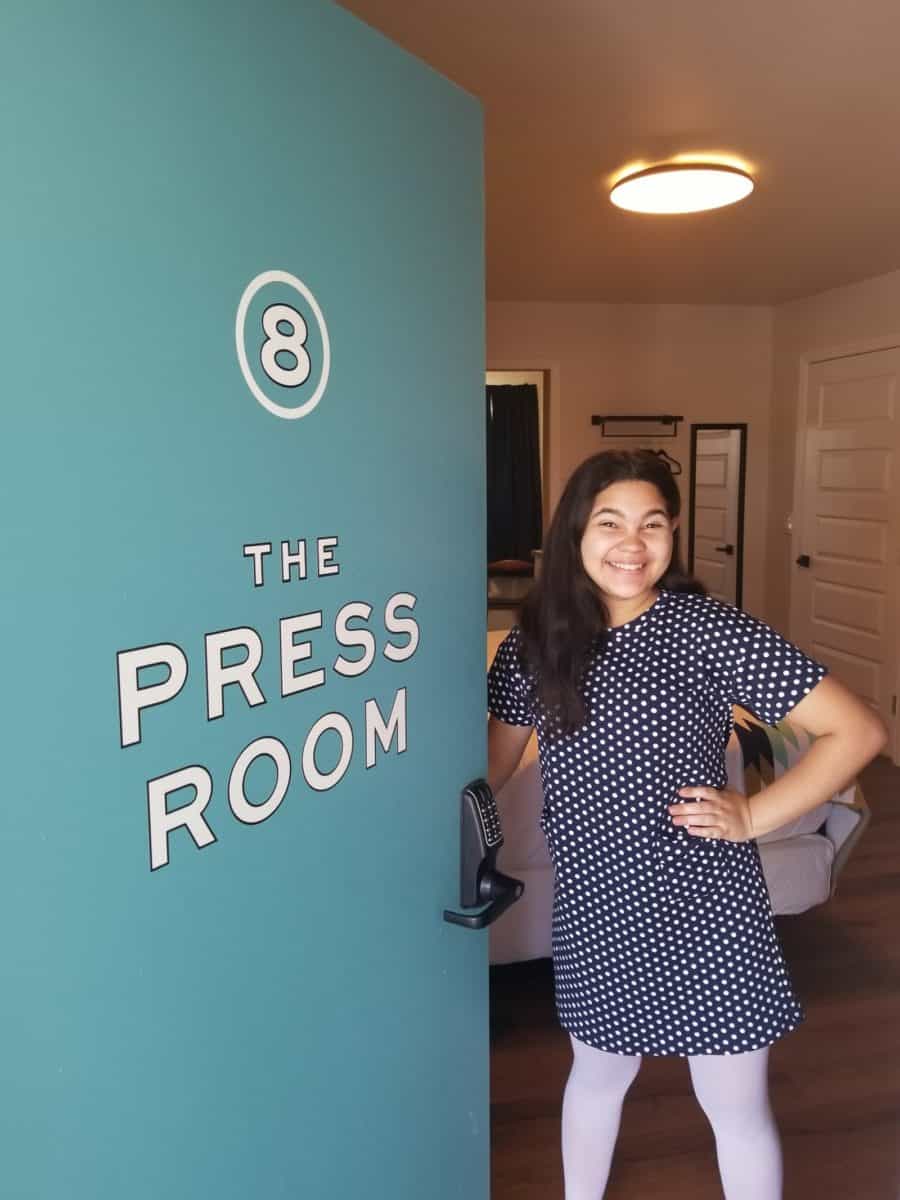 While we were driving around Stonewall and Fredericksburg, we could see many establishments named after Lyndon B. Johnson and "Lady Bird" Johnson (his wife Claudia). It is so interesting how they named their daughters Lynda Bird and Luci Baines to preserve the LBJ initials in their family.
My dad started the EF name tradition in my family, which I have proudly continued and my daughters have promised to preserve. It's funny that when we adopted our cat, we found out that her real name is "Emma," and though we call her "Cielito" (little piece of heaven), she's also an EF girl!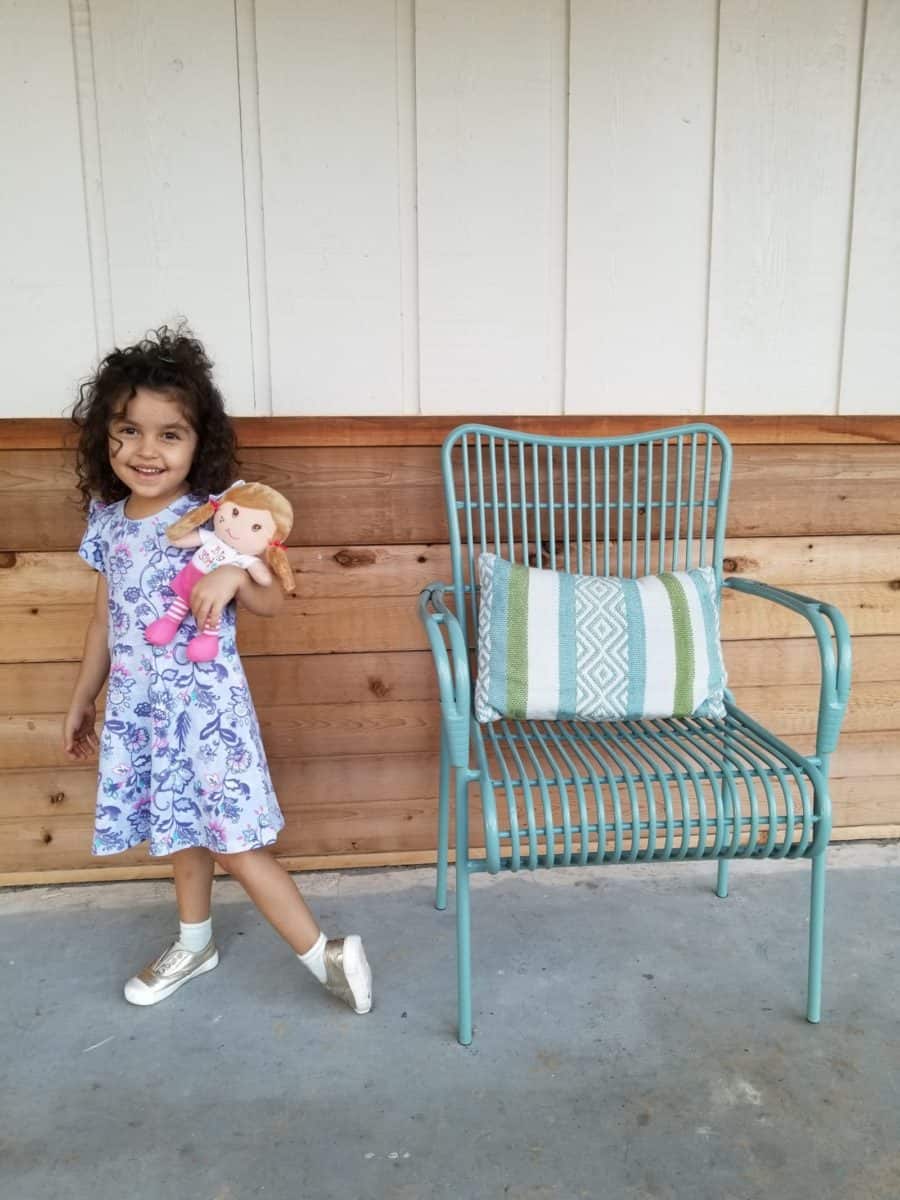 I was highly impressed with what I learned about LBJ's administration when I was preparing to become a U.S. Citizen. In addition to all the rigorous rules, elaborate forms, and expensive fees to get naturalized, we are required to study and learn a lot of U.S. history and facts, and pass a difficult test.
I loved learning about Lyndon B. Johnson's policies toward civil rights, and support to education, the arts, gun control, and wilderness preservation, as well as his "War on Poverty," which helped millions of Americans rise above the poverty line.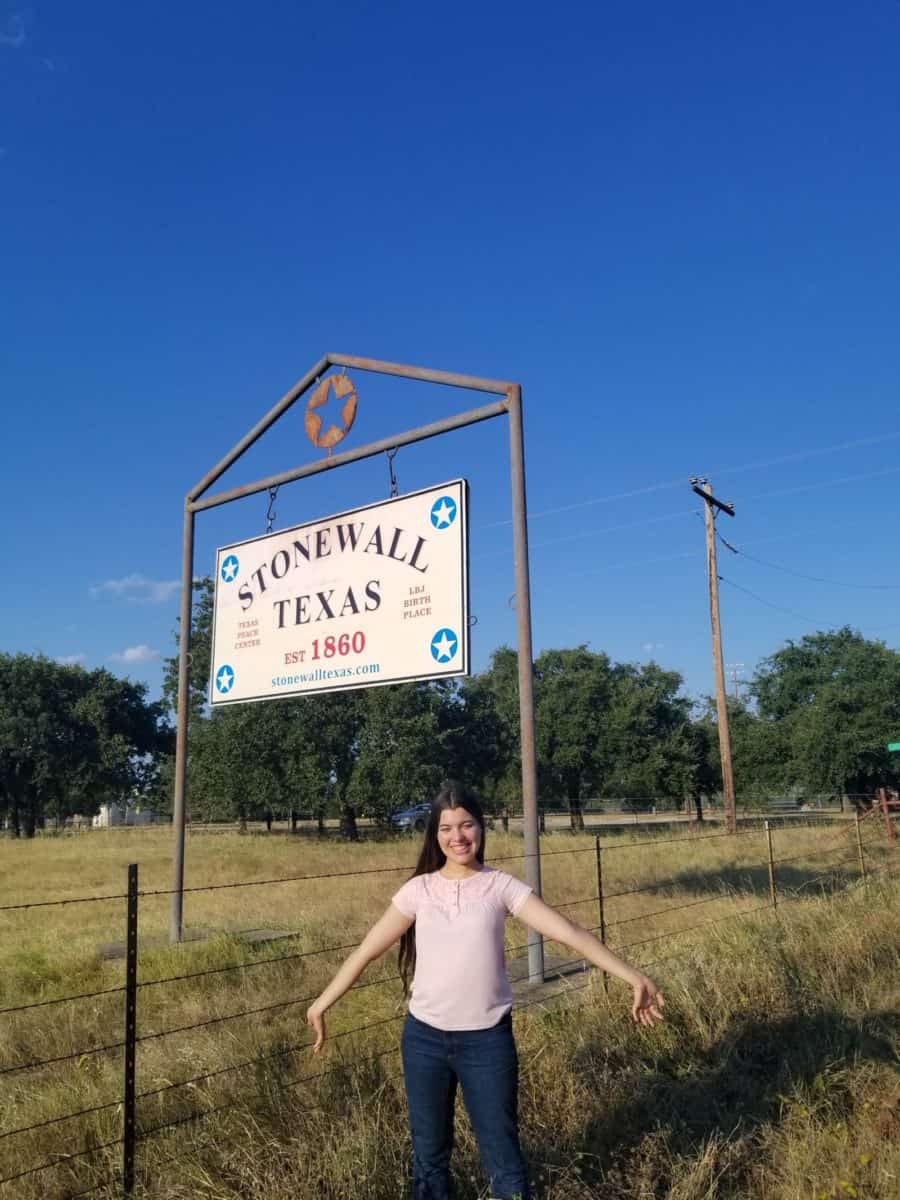 Since Lyndon B. Johnson was born in a small farmhouse on the Pedernales River in central Texas, not far from Johnson City, which his family helped settled, it's not surprising that he was compassionate toward the poverty because he lived in poverty growing up. He had a heart for the students of Mexican descent he taught as a high school teacher in Cotulla, Texas.
Since I was already a "resident alien" and had been in the US for over 5 years at this point and knew the realities we face as immigrants, I was excited to learn about Lyndon B. Johnson's immigration efforts and his policies to ban racial discrimination in public facilities.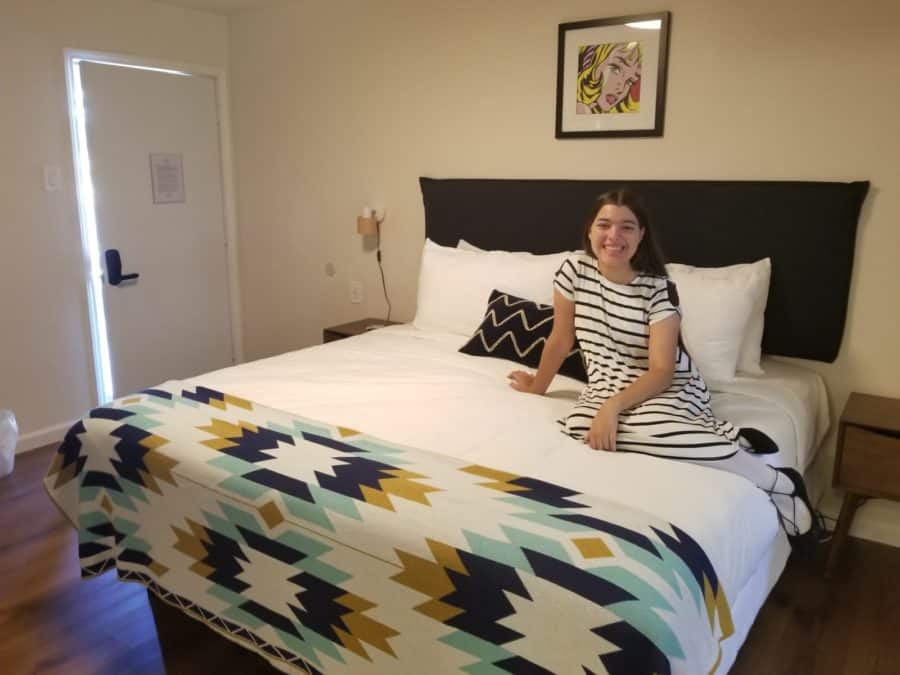 Something quite notable that happened under Lyndon B. Johnson were his contributions to the space programs that eventually led to The Apollo 11 mission, in which men walked on the moon for the first time. No wonder he was awarded the Presidential Medal of Freedom posthumously in 1980.
Something I admire Lyndon B. Johnson for was his courage to quit his long-held smoking habit, since he was known to be a 60-cigarette-per-day smoker. It inspires me when people remain stronger than their addictions.
Exploring Together
Maybe because I don't drink alcohol, I was oblivious to the famous Hwy 290 Wine Trail between Fredericksburg and Johnson City. The Stonewall Motor Lodge is located within 15 minutes from over 50 wineries, distilleries, and breweries in Texas Hill Country.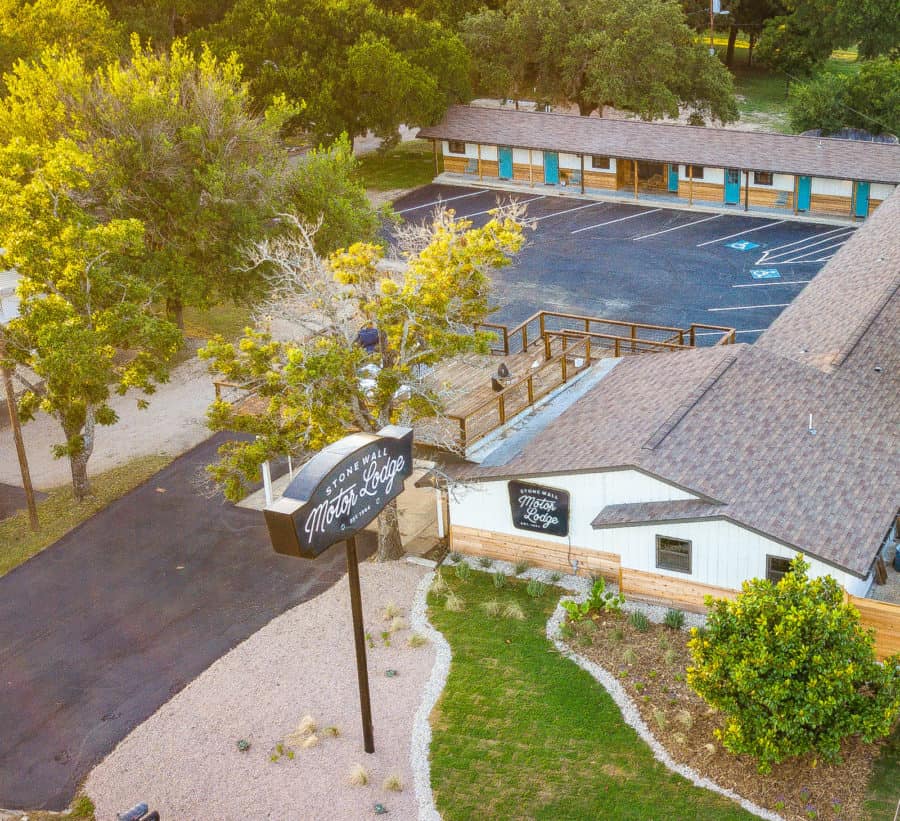 As we drove through, we could see countless vineyards and we were really blessed to experience some exclusive tours and events while on our trip to Texas wine country.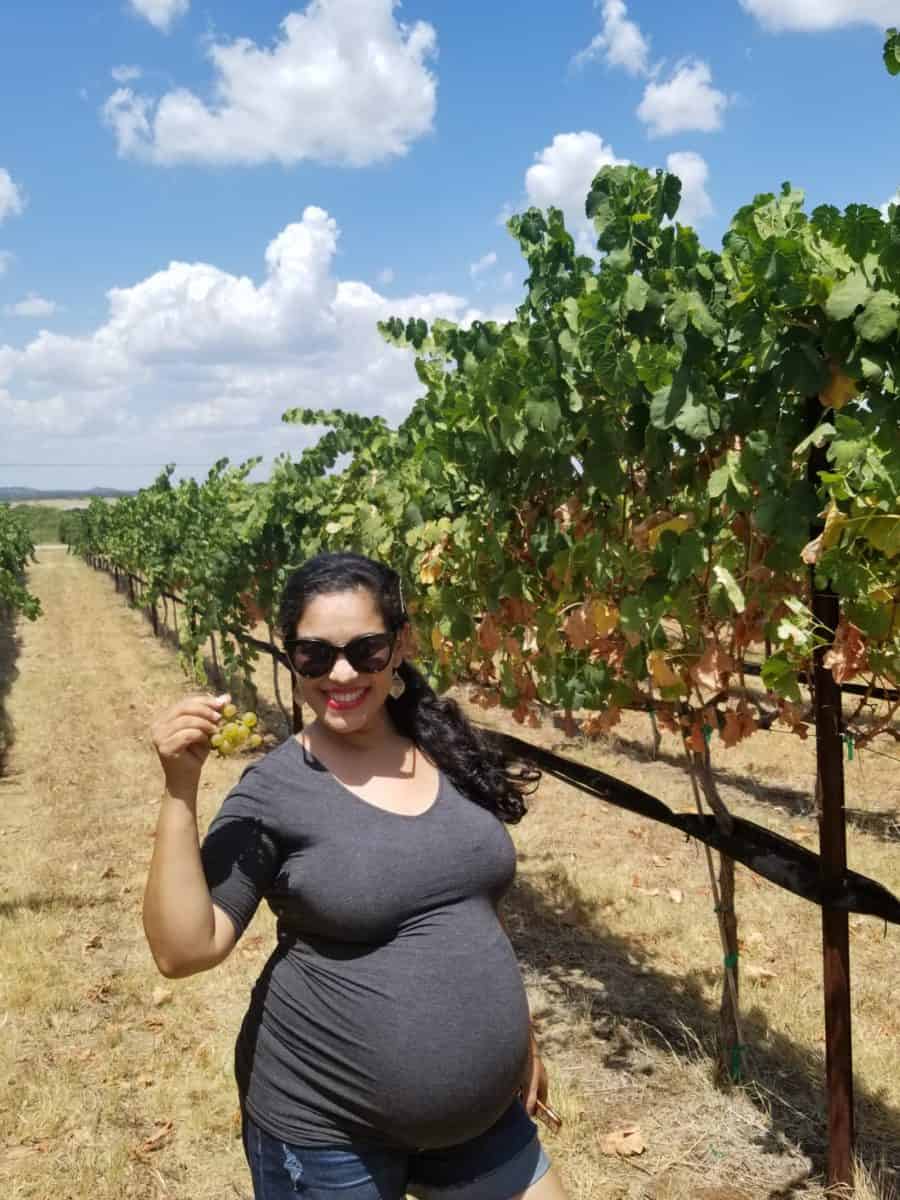 First, we visited Kuhlman Cellars, where we had a wonderful tour and learned so much about grapevines, food pairing and food chemistry, and we picked and ate fresh grapes, and drank grape juice out of the barrel, too!
Since I do not drink wine, I was amazed to discover the community building aspects of wine and how it is perceived as food by connossieurs.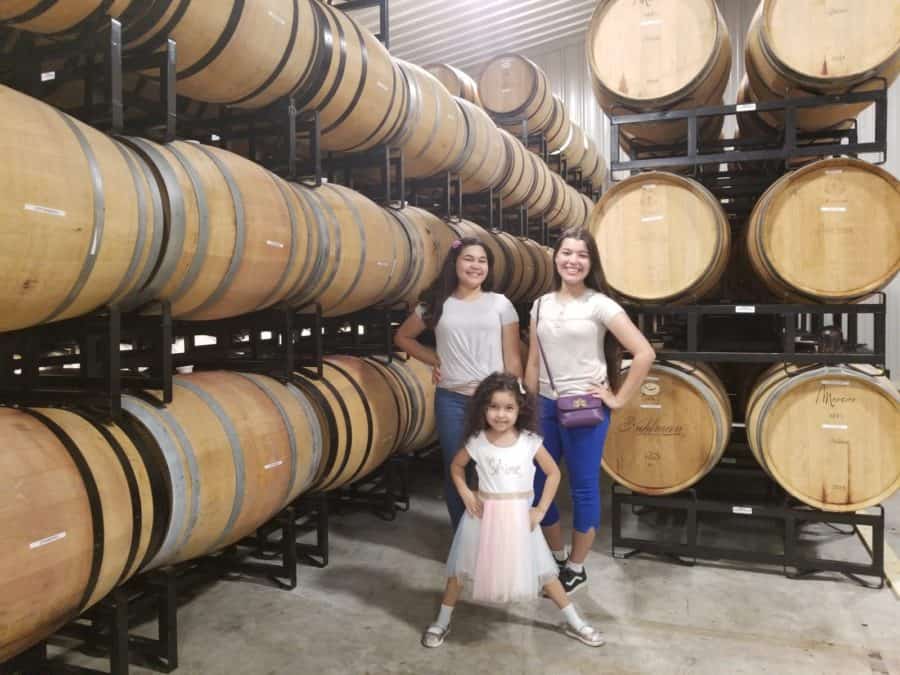 We tasted some delightful vegan treats as we learned about the science behind of what we eat and we were all fascinated. Our favorites were the almonds with herbs and spices from Provence, which we had to take with us.
We loved that Kuhlman Cellars is a family affair, how they grew their business and how committed they are to quality, even when it means adding an extra 6-8 months to the process.
Then, we visited Pontotoc Vineyards, located in an antique cottage right in the heart of Fredericksburg.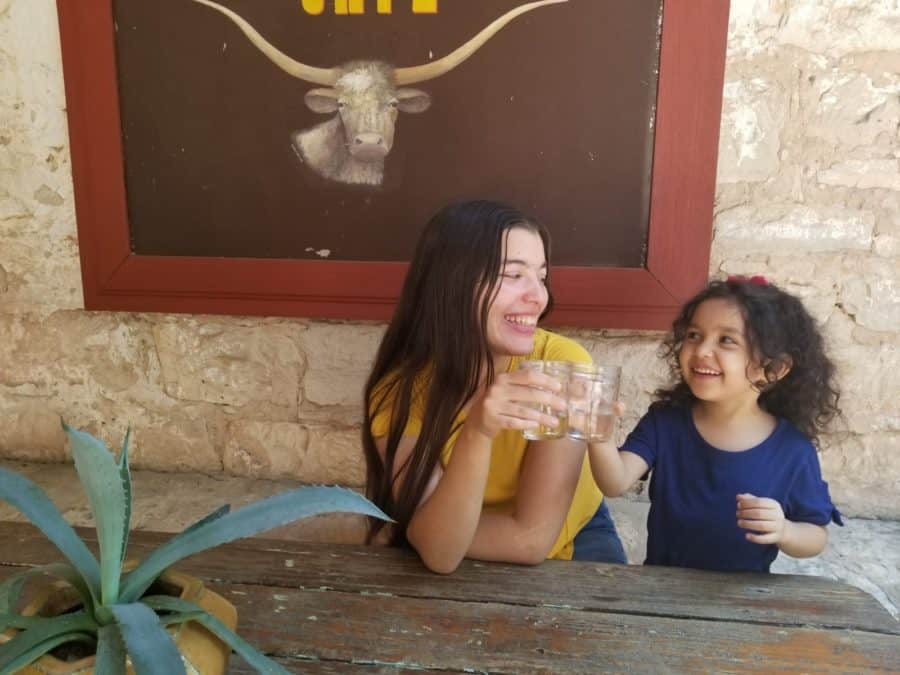 The place is incredible and there are so many spots to take fun pictures. The whole town of Fredericksburg is a gem.
The cellar at Pontotoc Vineyards was the girls' favorite. It was hard for me to go down those stairs, but worth it.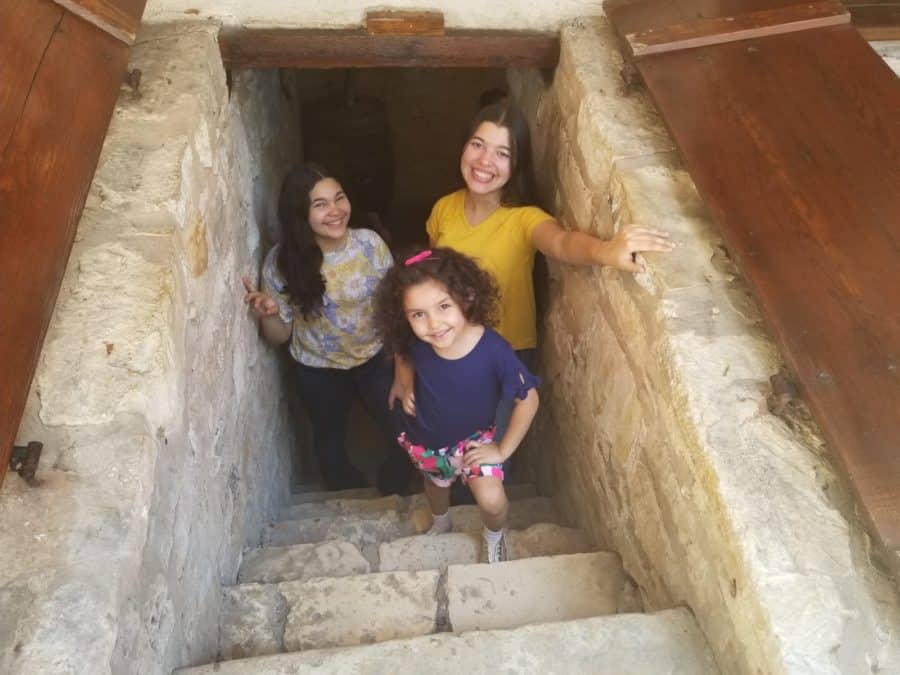 What I loved the most was to see the whole family working together. Their really young daughters help with the family business, just like my daughters have been involved in my business from a very early age. As a pastry chef, mom follows her own personal dream, by selling baskets of fresh and home baked goods.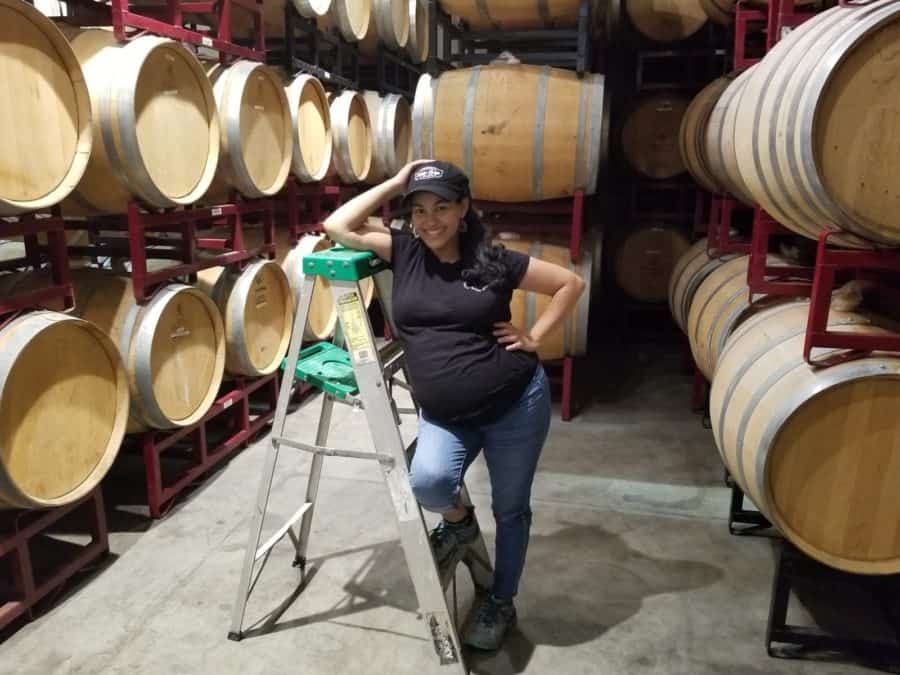 We ended our grapevine adventures by visiting the Pedernales Cellars, which is also family-owned and specializes in Spanish and Rhone style award-winning wines, and houses the largest underground barrel cellar in Texas. Eliana fell in love with Marissa and she was so sweet, patient, and playful with her.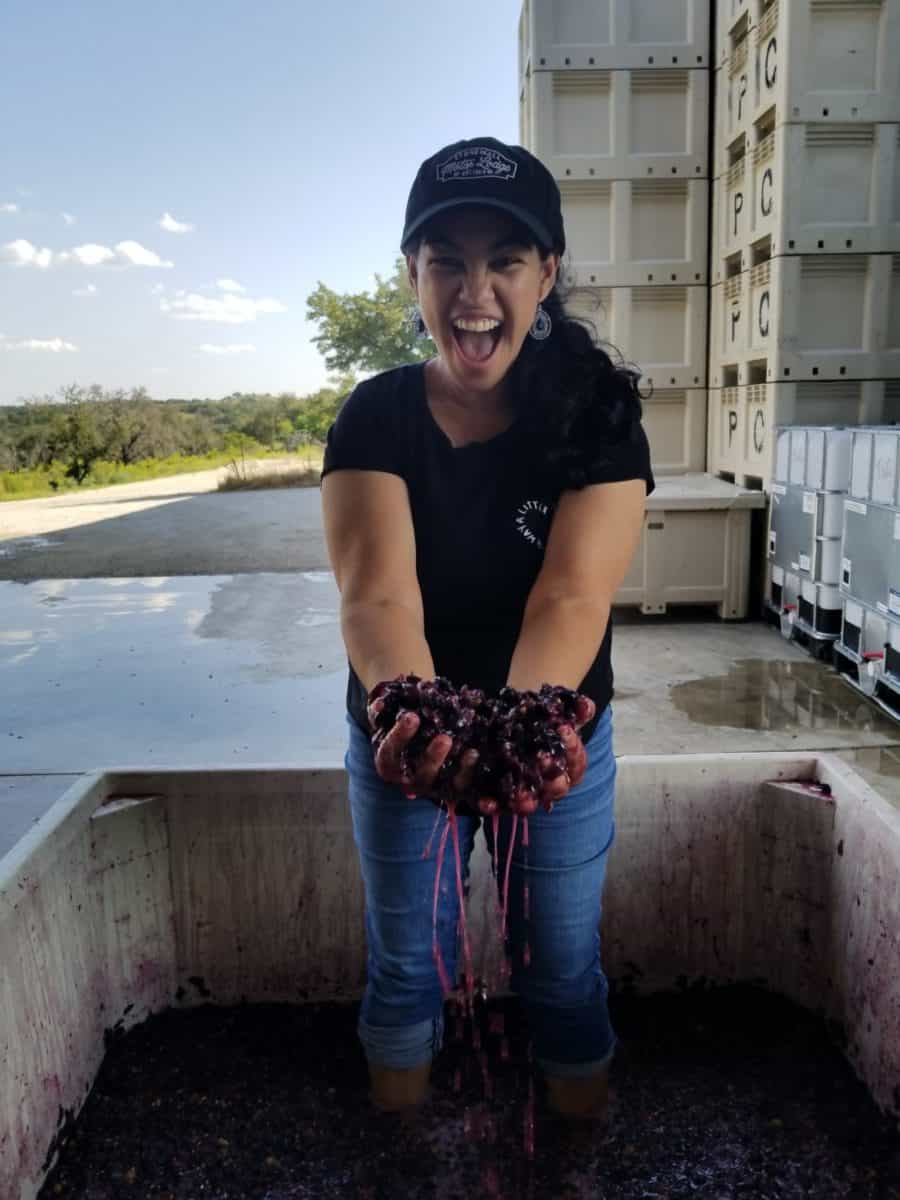 We were invited to be part of a grape stomp, where you stomp in a plastic container filled with grapes. It's cold and feels refreshing. Then you can stamp your foot or handprints on a t-shirt, which they let air dry and you can keep. The experience was unforgettable and a lot of fun, and don't worry, these grapes aren't used for wine, but as compost, instead!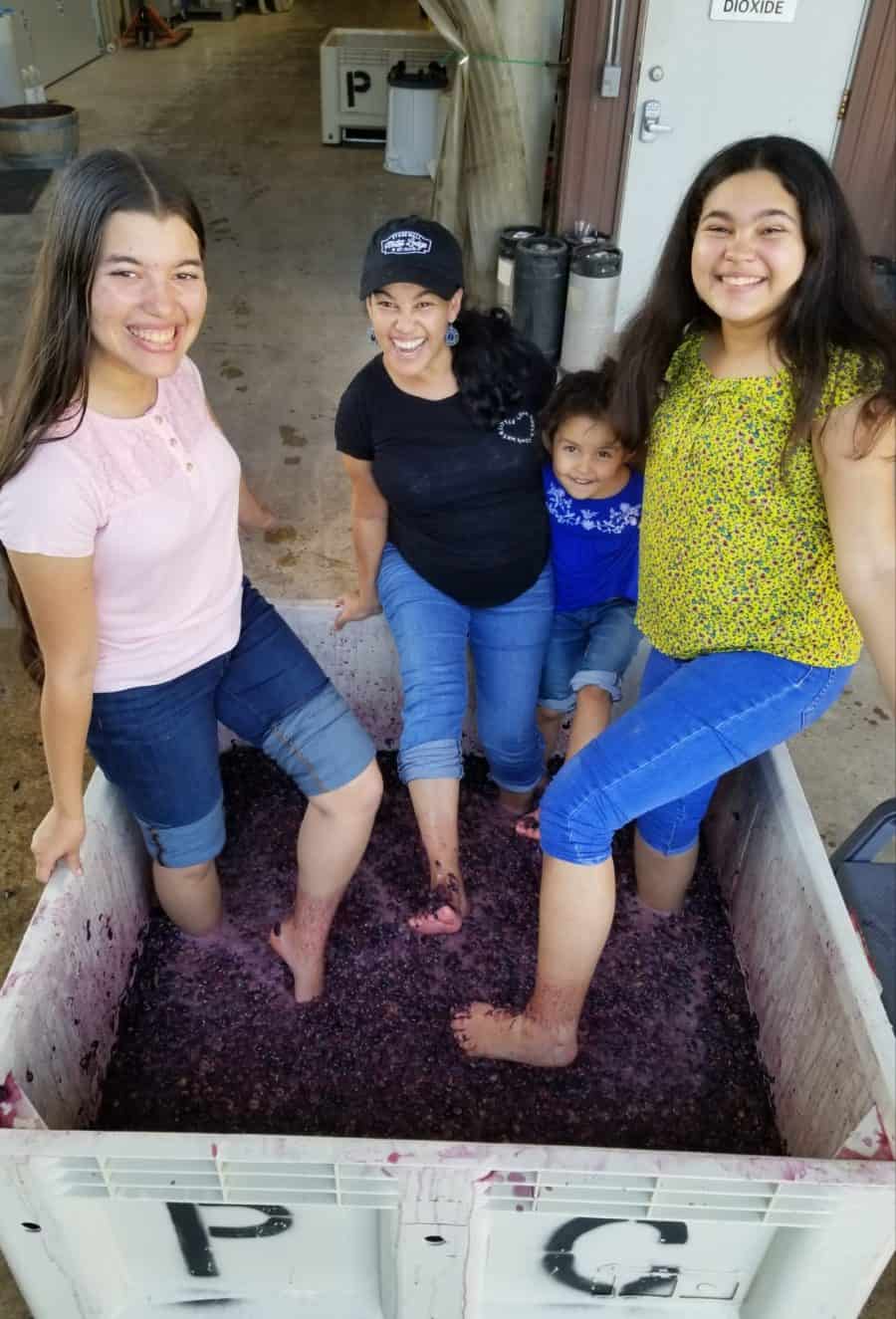 Stonewall has been nicknamed the peach capital of Texas. The orchards are all stunning. There are so many as you drive by. We can't wait to go back and taste different varieties!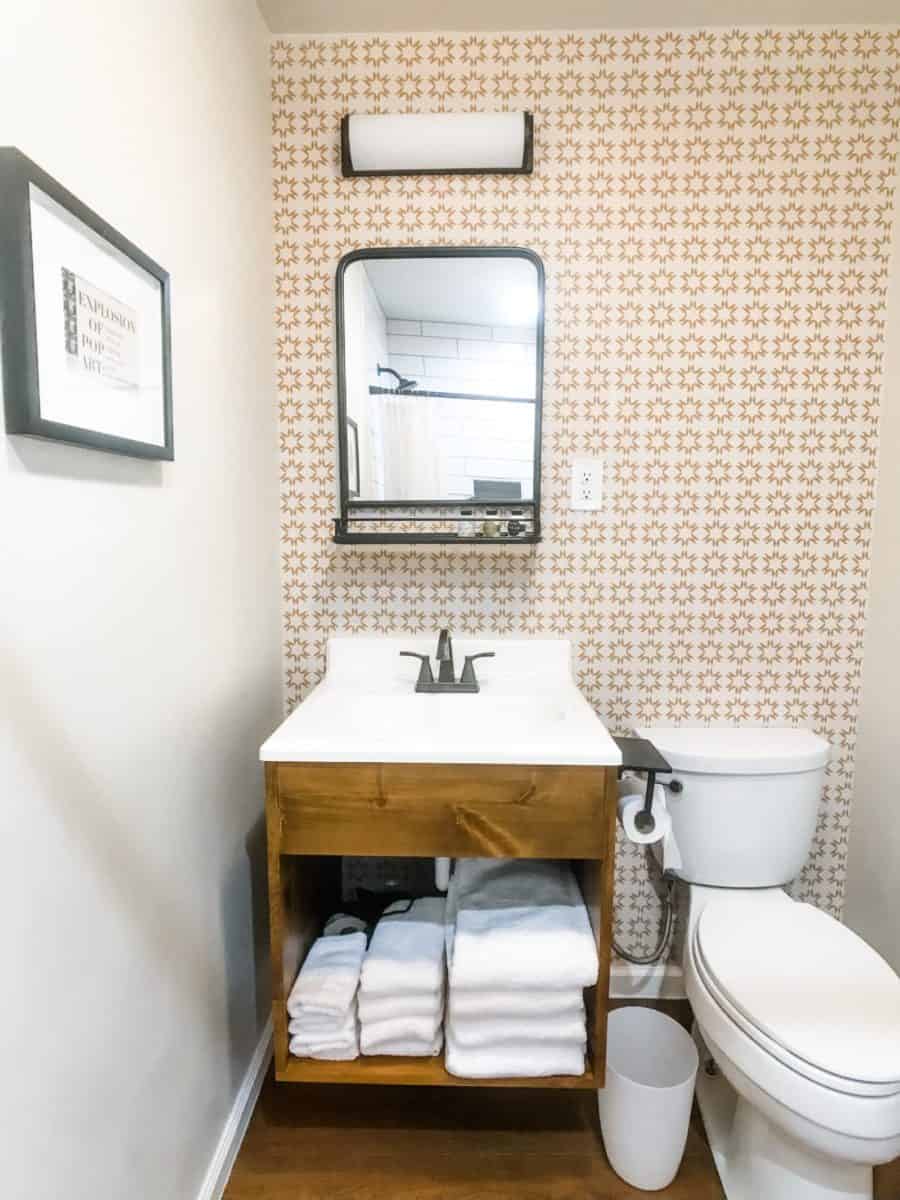 Bonding As A Family
Even with all the exciting activities in Stonewall, we spent most of our time indoors, bonding as a family, enjoying the Stonewall Motor Lodge facilities.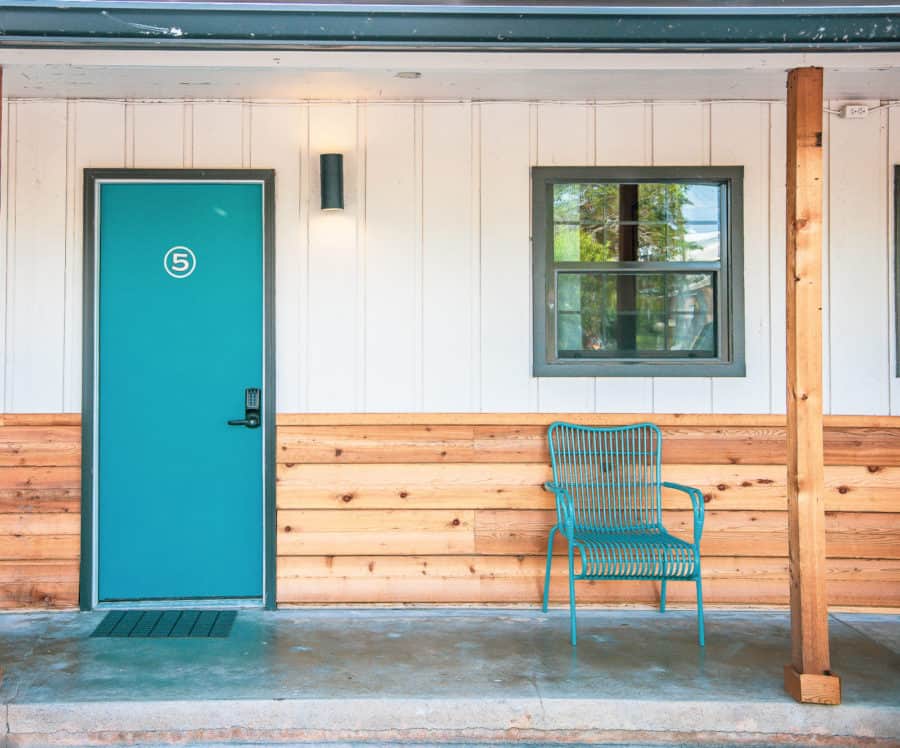 The charming historic 12-room retro motel has undergone a complete renovation process under its new owners (5 Texas couples who are lifelong friends and business associates).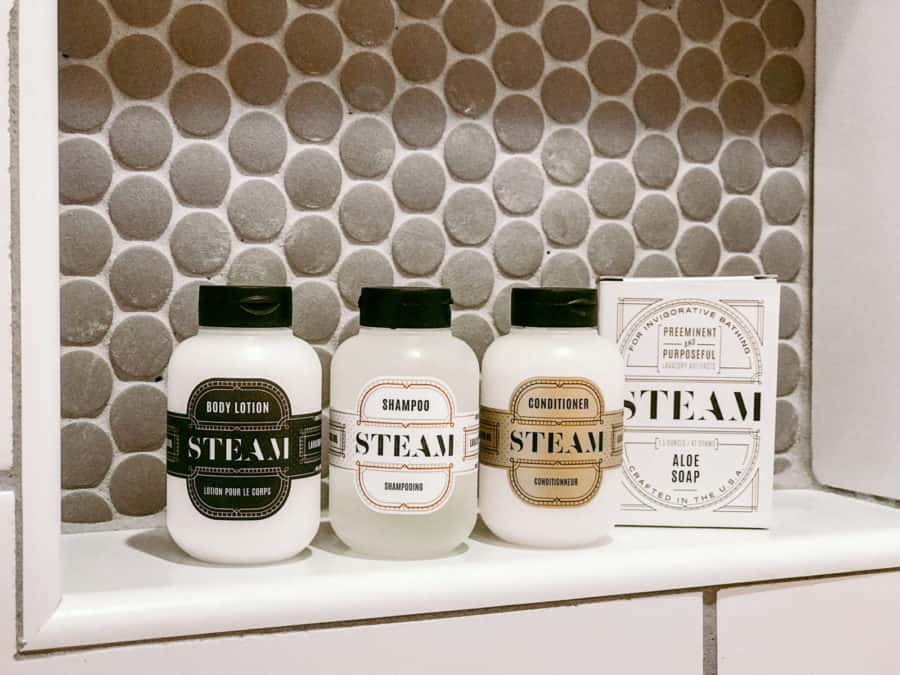 They have turned a 1960's roadside motel into a premiere vacation destination in the heart of the Texas wine country, with new flooring, paint, tile, fixtures, custom furniture and more! There are 5 RV slots on three tree-filled acres, too!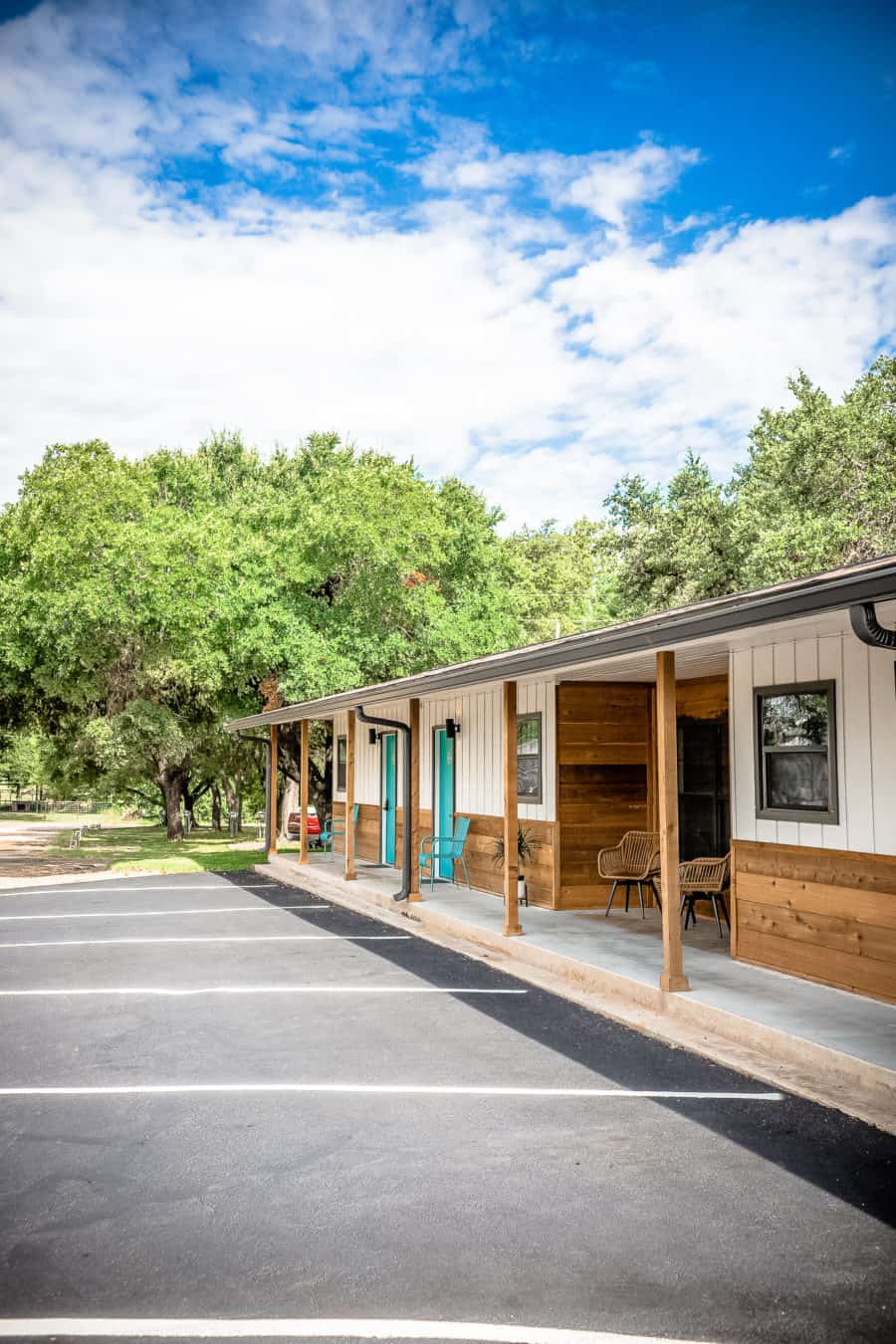 What I loved most about the Stonewall Motor Lodge is that I can kind of relate to its personality: complex history, partly traditional, but mostly fun and rich in tech. I am cracking up right now, but hey, I ain't lying.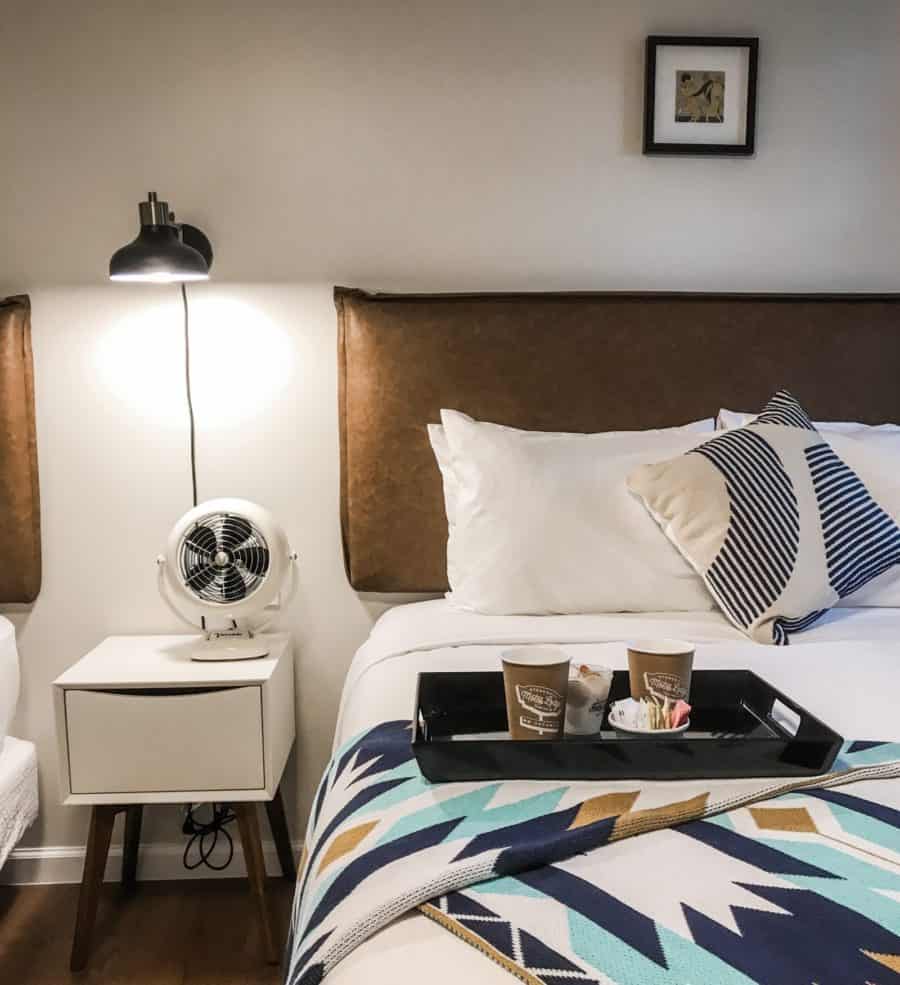 The Stonewall Motor Lodge is a vintage-looking place with its antique finds and its signs reminiscent Route 66-era motor lodges, but filled with modern luxuries and amenities. We particularly enjoyed the Netflix, Wifi, and smart check-in!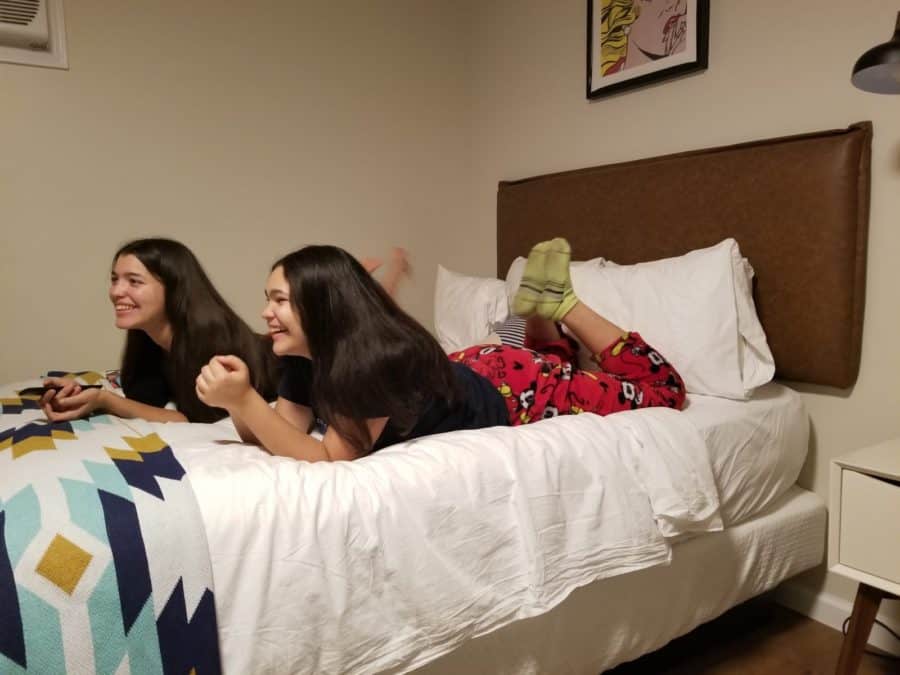 We binge-watched the 3rd. season of She-ra and, to quote my now 6-year-old whose birthday we went to celebrate, "we were shooketh!"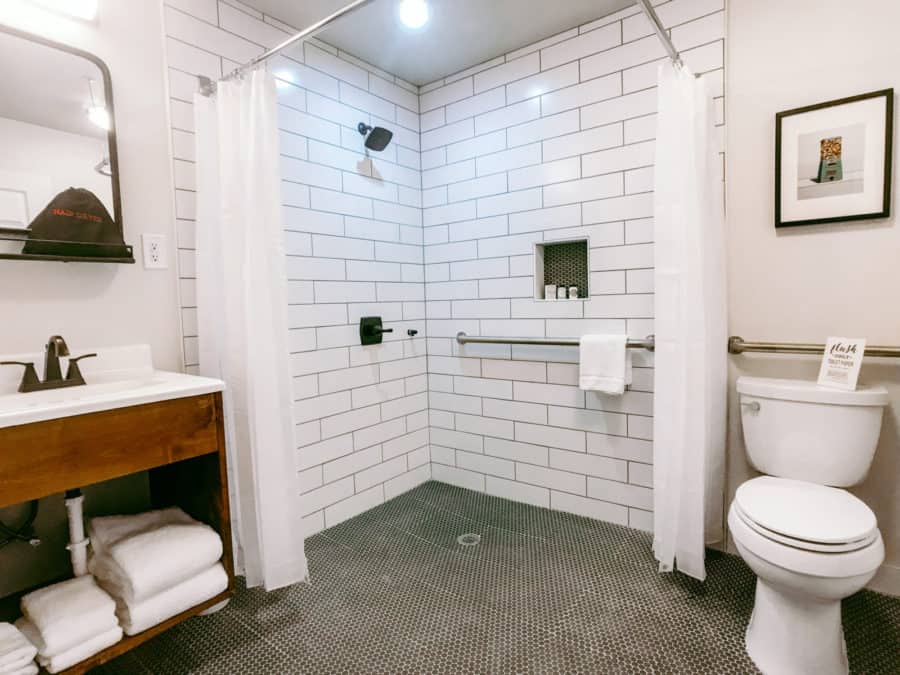 We enjoyed free tea and waters together, and we ate in because there's a mini-fridge in the room, although we did find some delicious vegan food in the area.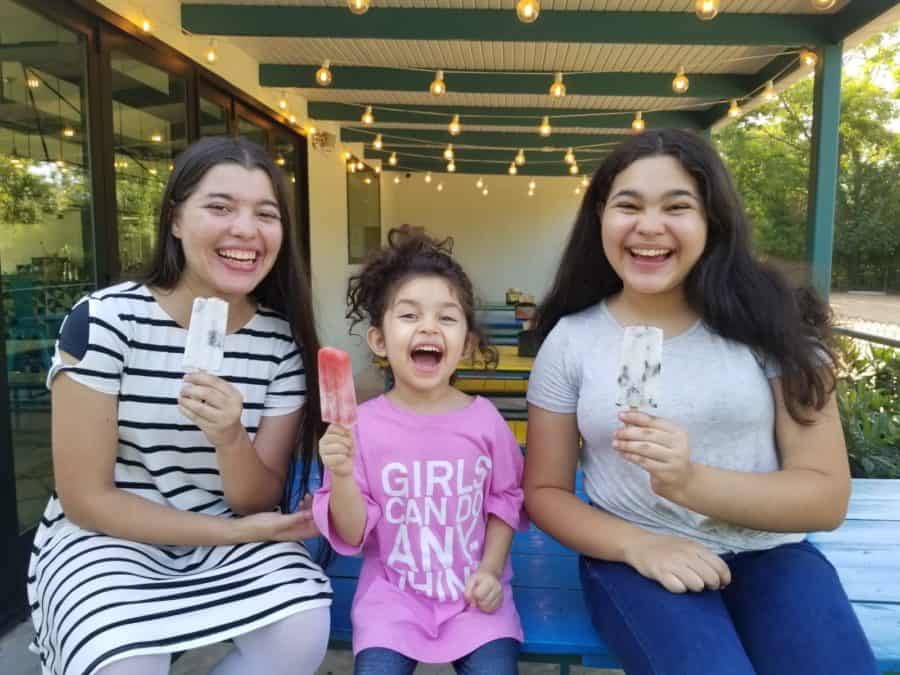 We had two beds and the bedding felt delicious. As much as I like my bed, my room, and my bathroom, I can also confess that I get triggered from time to time, and a change does my soul really good.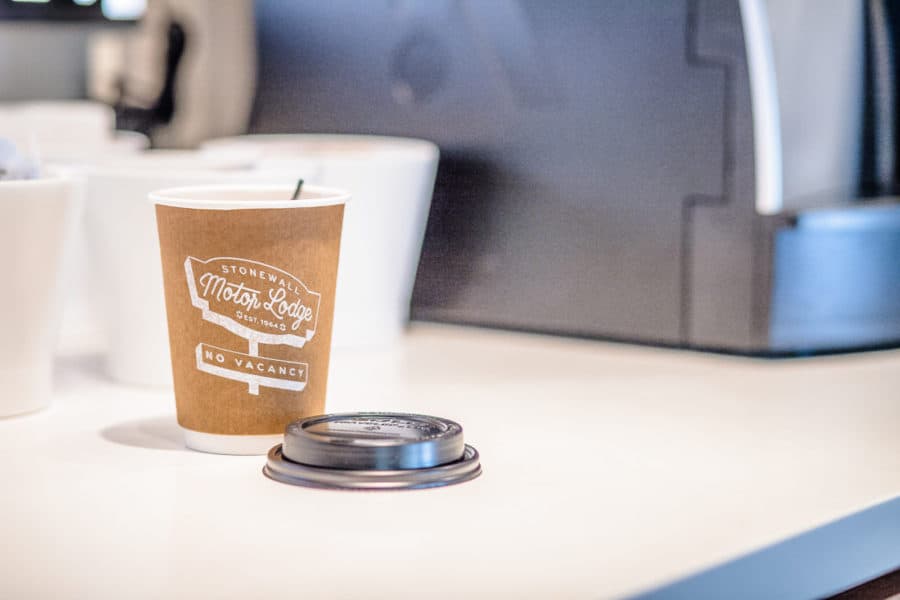 Eliana labeled them as the bed for the "cry-ables" (Elisha and Elyssa) and the bed for the "romanticals," (Eliana and I), based on the pictures on the wall. It was great to all be close, laughing, cooking up theories, and getting a little bit teary, too.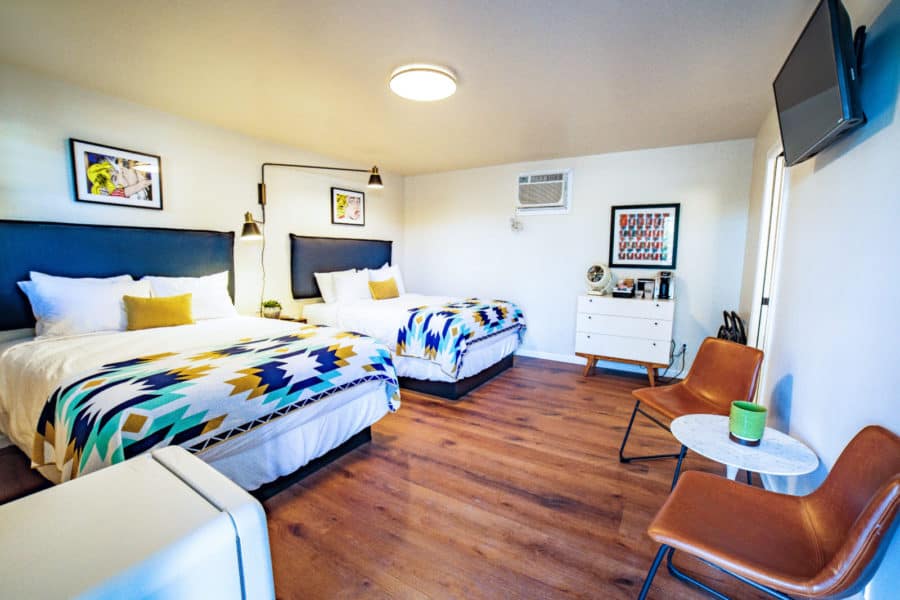 If you're more into the outdoors, the upstairs deck is beautifully lit up every night at 8:30 p.m. and it makes for a great place for connection and conversation.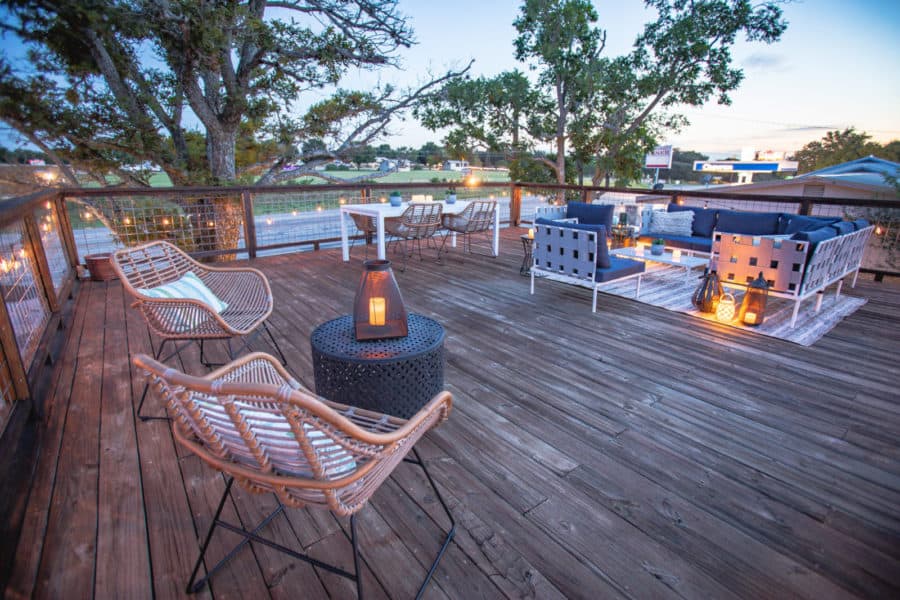 We are so grateful for Tim and Donna's hospitality, and the goodie bag, too. We loved this historical getaway, within driving distance from our home in Fort Worth.
What do you most love from our weekend getaway? You must come see it for yourself!
Connect with Stonewall Motor Lodge on their website stonewallmotorlodge.com. Stonewall Motor Lodge is located at 14818 US Hwy 290 E, Stonewall, TX, and you can follow them on Facebook Twitter and Instagram.
[ela]