I was 15 when I graduated High School. I was poor and I didn't actually go to the graduation party, but there was a celebration in my heart. I could move to the city, go to college, and finally change my life.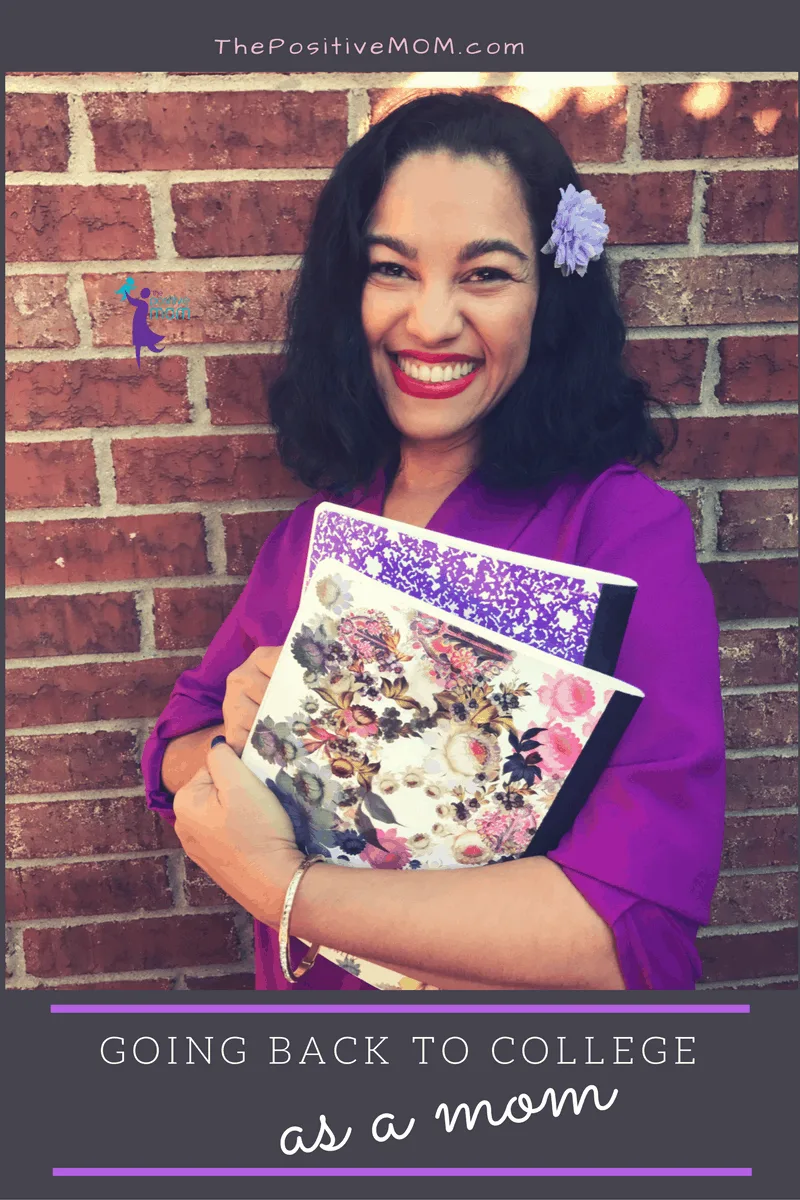 Growing up in the poorest area in town, my parents taught me that education was the only way out. Moving to the "big city" to make it on my own seemed like a big step, but it wasn't really scary. It was scarier to not go for what I wanted, to not pursue my dreams, to stay in that place that saw me grow but where I never felt like I belonged.
I knew it was going to be hard, and it was harder than I thought, but my desire to succeed, to be more, and to prove myself were stronger than my struggle. I wanted to learn, to expand my opportunities, and create a better future.
At times, it felt like an impossible feat. I often walked many kilometers to school, went days without food, and felt really alone, but I continued to work hard to excel in my classes, keep a 4.0 GPA, and focus on the idea of having a marketing degree.
Being bilingual helped me get a high-paying job, so I could feel a bit more stable, but it was still very difficult to pay for college. Knowing the English language also helped me qualify to the Work and Travel program (WAT), and I ended up spending a Summer in the US. Then life, as it often does, took an unexpected turn. Within two years, I was married and moving to California!
I always thought I'd go back to college and start working in no time, but culture shock, codependency, and two pregnancies – and two babies – in a 21-month period, didn't help.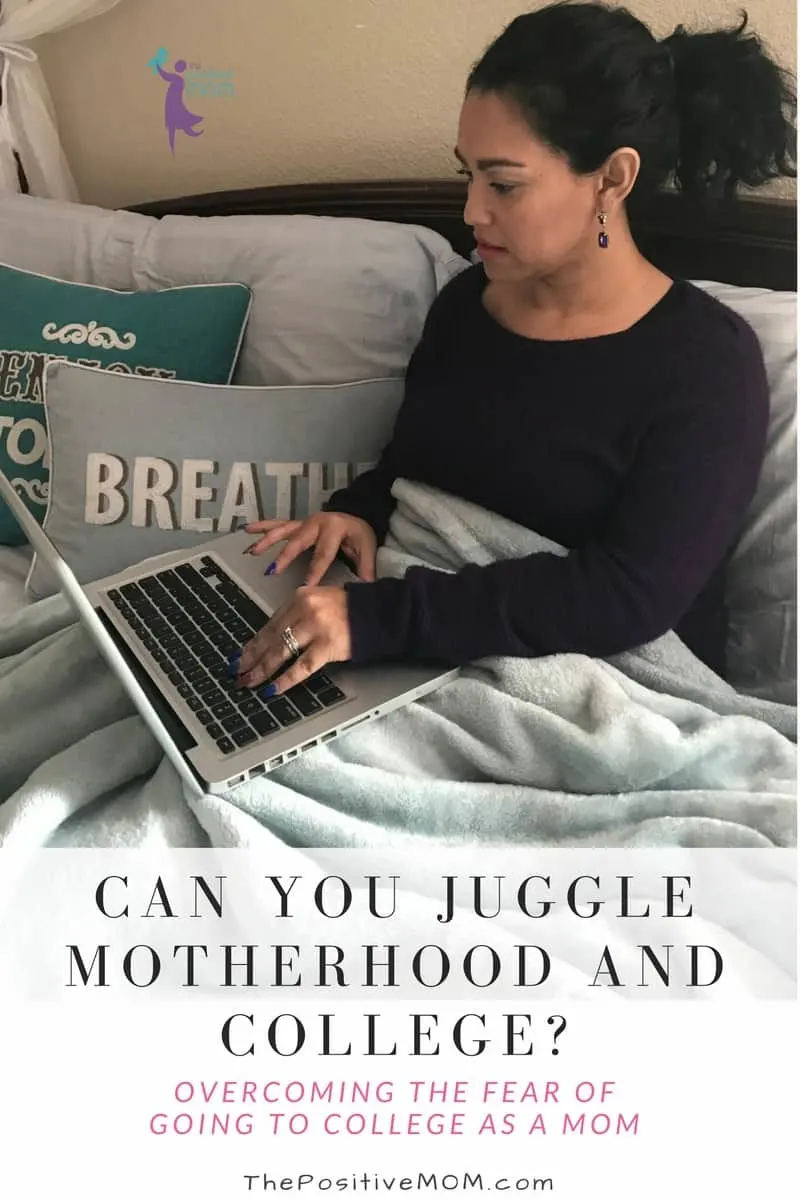 Back then, I didn't know how easy it is to search for and compare colleges, find scholarships, and understand financial aid.
I kept telling myself I would do it later… someday…
But someday is not a day of the week, and soon, just like anything else that is not on the calendar, my goal was forgotten. Buried somewhere and decorated with justifying phrases like "good moms put their family first."
And time will go by on you in the blink of an eye. My "babies" turned 14 and 13 in September, and we're just a few years away from the college application process for them.
Over the years, I've been slowly finding the courage to pursue my passions and embark on personal and business endeavors that are exciting for me. But the biggest self-care move I've taken as a mom is to fully invest in my higher education.
I have been putting this goal off for so long, and I know I am not alone in my hesitation or my concerns, because as moms we often put everyone's interests, choices, and desires before our own. As moms, we often put ourselves last and kill our dreams.
Do you dream of going back to college as a mom?
You may be thinking:
I don't know if I can afford college tuition
I don't know where I can find the time for college
I don't know if I can balance all I do as a mom with college
I don't know if I can succeed in college after so many years!
I don't know if the people in my life will be on board with my going back to college
I know you may be thinking this because some of these worries were my own. But I've almost completed my first semester, and can assure you that you are highly capable, that you don't have to put your family on hold or lose your head to pursue your dreams, and that you can complete the Free Application for Federal Student Aid (FAFSA) form as the first step to qualify for most financial aid opportunities – for both yourself and your soon- to-be college aged students.
This infographic was an eye-opener to me, because I could never imagine that most full-time college students receive financial aid in the form of grants, SMS loans, and scholarships, and that almost $184 billion in financial aid is available now!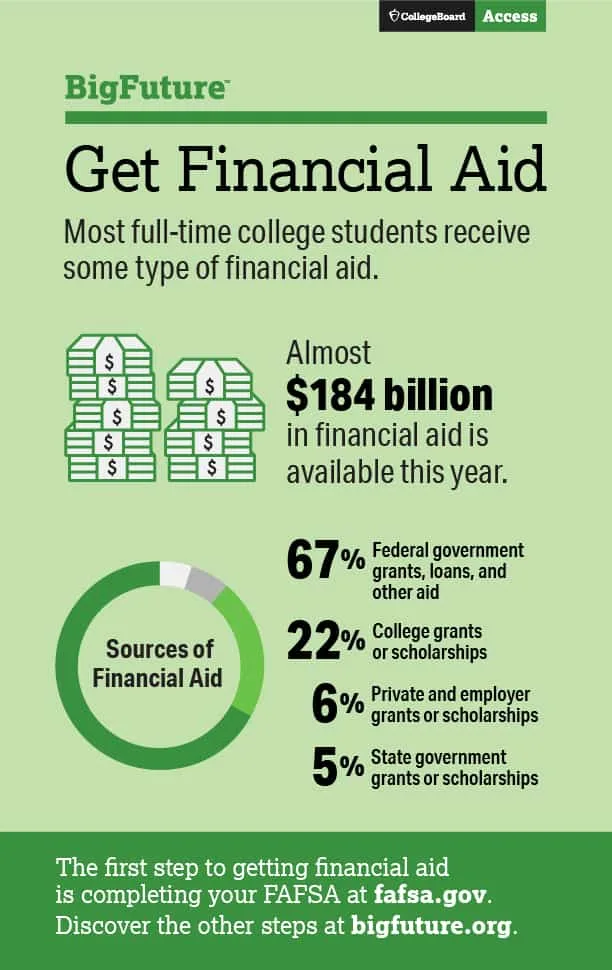 I'm sure you'll find this information relieving. It's a good idea to complete the FAFSA as early as possible so you can get a jump on financial aid applications (state or institutional aid) that may have early deadlines. Before you apply, you'll need to create a FSA ID and collect the documents you need to get started (you'll need your most recent tax returns!).
But paying for college may not be your only fear. Sometimes it's necessary to dig deep and ask yourself:
What am I really afraid of?
As you discover what is holding you back, you can really get past it. As I examined myself, I was not willing to admit I had given up on myself.
But I've been slowly putting my fears aside, giving myself permission to once again tap into my dream, and regaining that fire I had as a young girl to pursue my higher education, even though now I am an adult. It's been fun to explore this new intellectual adventure, and the challenges it brings. To prove myself that it's possible and that I'm worth it.
A baby (or a few) changes everything, but with the right resources, the right support, and the right plan, it is really is possible to have a family and go back to college as a mom. You can definitely juggle school and family without feeling like you're drowning.
I have three encouraging daughters, but it was really a matter of claiming the support they were always willing to give me and being willing to put myself on my own priority list.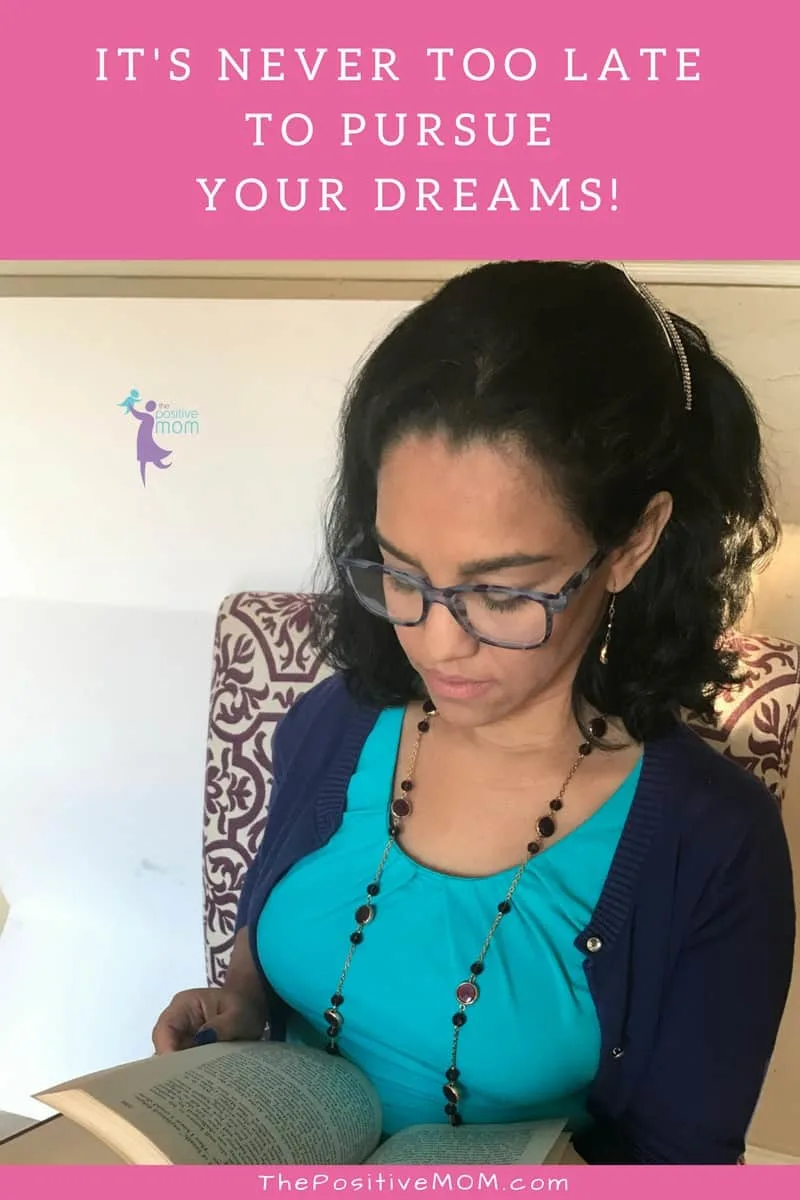 Whether you've been thinking about going back to college as a mom or have students to plan for, I encourage you to visit the College Board Big Future website for essential information and resources on financial aid, and to get your questions about financial aid answered.
The CollegeGo mobile app is also a great resource that will guide students through the essential steps in the college application process with an interactive interface that uses game, video, search features, personalized deadline reminders, tips, and guidance along the – sometimes lonely – college journey.
The College Board has also created Spanish language resources for parents and families to help their children plan for college.
If you're not planning to go back to college as a mom and your kids are not thinking about college either, I invite you to think of someone who could benefit from this information. I believe in God's timing and I'm embracing that this is my time, though through my experience, I have learned the value of taking advantage of wonderful opportunities and to do that, you must first know they are available.
What are your thoughts on going to college as a mom? I'd love to know your perspective, tips, and any college experiences you would like to share. Be sure to follow #PayingForCollege online. All my love to you!
Elayna is a homeschool educator, single mom of 4, founder of the Positive MOM Community, award-winning Storyteller, Story Strategist, and Student of Pain. She's a bestselling author, internationally acclaimed keynote speaker, and 3x TEDx speaker. To receive a gift from Elayna, click HERE.

Want to support the Positive MOM blog?
The mission of the Positive MOM blog is to help moms break trauma cycles, find peace, and feel emotionally whole, so they can practice supportive parenting and create a positive and healthy environment for their children. If you found Elayna's content valuable, please consider donating a love offering to enable her to keep creating content and helping more moms worldwide. Donate HERE.