Even after being raised in a slum and living in an abusive environment in my childhood,1996 holds the record as the most tragic year of my life, and oddly enough, it is the year I really started living my life and cherishing each day as a gift. Having survived a brutal abduction and then being in a coma after a car accident, I adopted a new identity: unstoppable.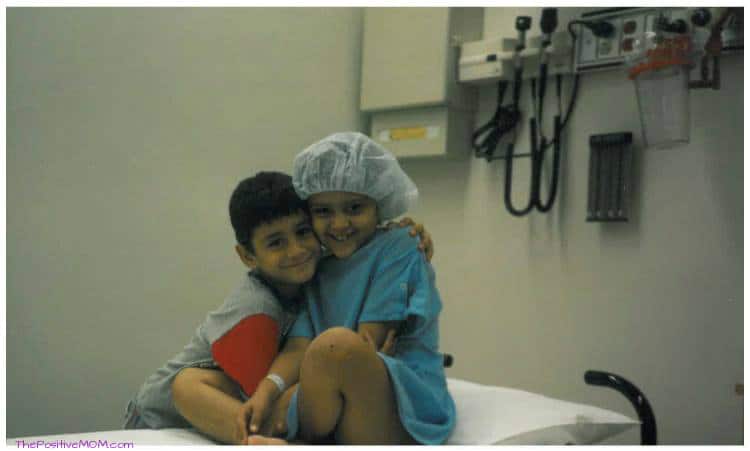 On that same year, in Bolivia, thousands of miles away from my home in the Dominican Republic, a seven-year-old girl named Gabriela Salinas, was enjoying a rollerblade race with her twin brother, when she fell against the asphalt and hurt herself. An active child used to falls, scrapes, and scratches, Gabby would soon find out this fall was different, robbing her of her ability to walk and play… and revealing there was a fatal tumor at the base of her spine.
The news led her family to New York, where she was diagnosed with Ewing's Sarcoma, a pediatric bone cancer that would take her life, unless the necessary treatment was provided. A $250,000 deposit was required, and Gabby's family was refused treatment because they didn't have this amount, or a way to quickly raise it.
I learned Gabby's story when I visited St. Jude Children's Research Hospital earlier this year. I was moved to tears and filled with hope – something that happened constantly during the three days of my visit, but I felt a connection with Gabby because the year of our suffering was the year we were given a chance of a life with purpose and an unstoppable outlook in life.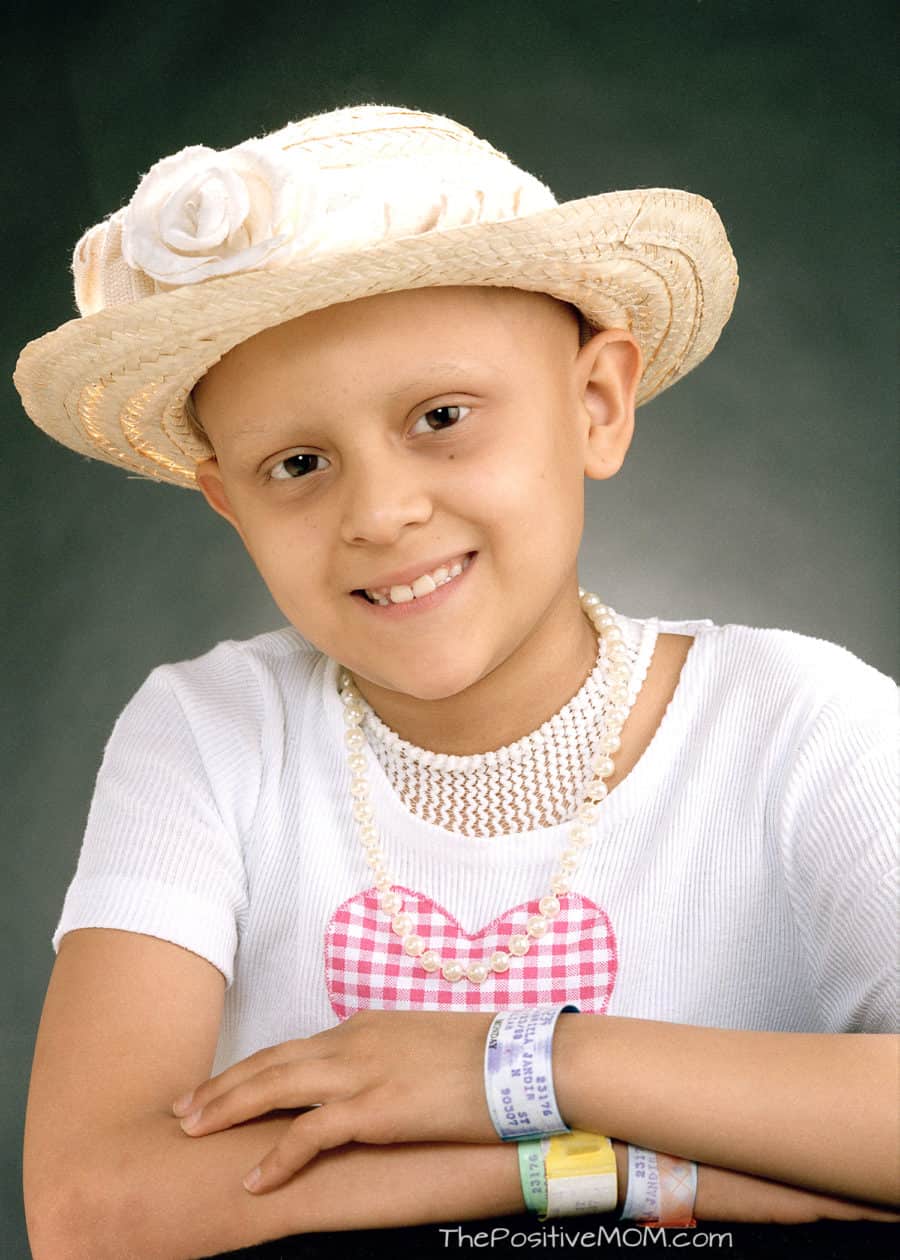 I love the sacred work that happens at St. Jude and Gabby's family's predicament is the reason I think we must all unite in support of this life-saving organization:
"My mother said she could not believe her child was going to die, not because a treatment did not exist, but because she did not have the money to pay for it."
As it turns out, Marlo Thomas, the daughter of St. Jude founder, Danny Thomas, read an article in the New York Daily News about the Salinas family's heartbreaking situation. She quickly contacted them with words of hope:
"At St. Jude no child is denied treatment based on race, religion or a family's ability to pay."
Upon obtaining a referral, Gabby arrived in Memphis, Tennessee, in a stretcher, and was taken to St. Jude, where she started treatment. With her father's encouragement, and lots of physical therapy, Gabby would be back on rollerblades within a year, but most importantly, after eight months of treatment, she was cancer free.
"When you give to St. Jude, you're giving kids the hope that they wouldn't otherwise have," says Gabby today, from personal experience, and I know this to be true because I was expecting to see sadness and devastation during my visit to St. Jude and, instead, I saw hope, I felt insurmountable peace, and I saw the same in the faces of the patients and their families.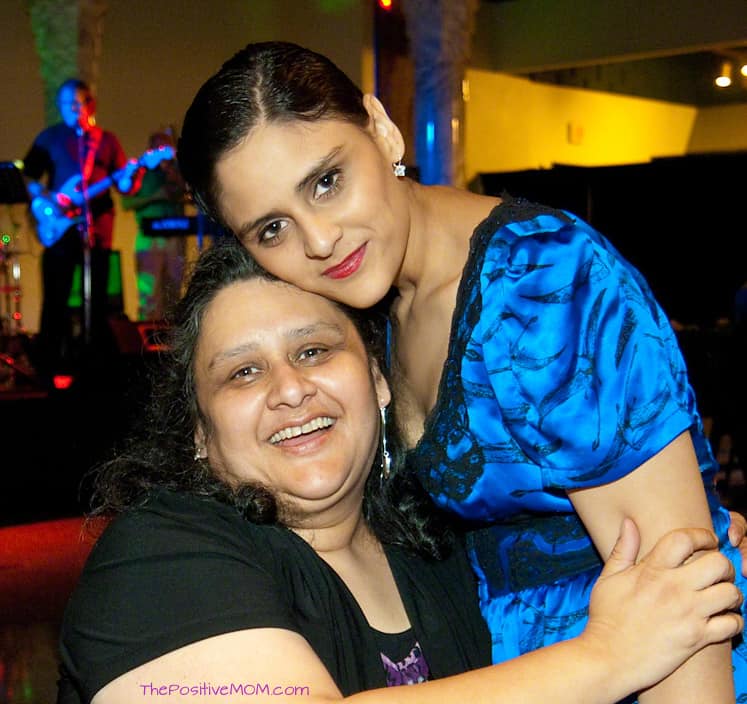 She was 7 when she was first diagnosed, so while she doesn't really remember her mom's reaction, as she gets older, she thinks a lot about what her mom had to handle at a young age.
"She was only 30 when I was diagnosed, I am almost 30, I don't know where my parents got the strength to handle everything. My parents didn't accept the original diagnosis and left our country of Bolivia in research for treatment options. I am here because of decisions they made. My entire family has sacrificed a lot for me, I am inspired by their selflessness. They do not get enough credit for my healing, they are often in the background but they are the foundation of my strength."
But 8-year-old Gabby's trials did not end with cancer. Soon after receiving her last bone cancer treatment, Gabby's family suffered a car accident in which she got hurt, and her father, Omar Salinas, and 3-year-old sister, Valentina, were tragically killed.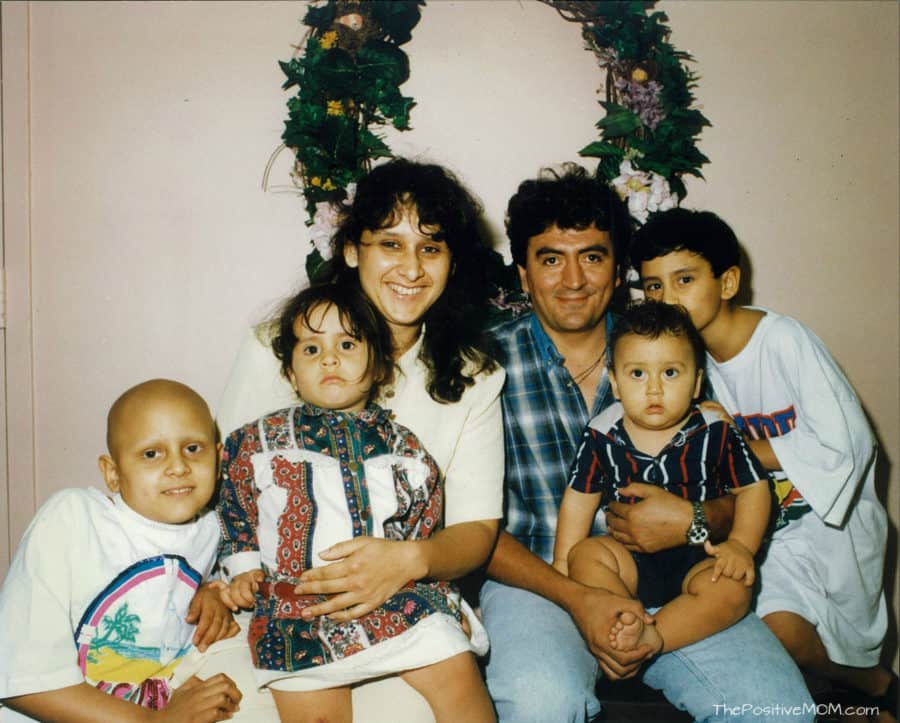 My heart just about stopped when I learned these news. Can you imagine Gabriela's mother's struggles, grief, and pain?
In our recent conversation, Gabby told me she draws inspiration from her mother.
"My mom is my number one inspiration because of what she had to overcome being a single mom in a wheelchair, caring for four kids in a country that she wasn't from, when she couldn't speak English, while having a kid going through cancer treatment."
Gabby's mom is unstoppable: "impossible to stop;" and Gabby takes after her, always making the best of adverse situations.
"My mom is the type of person that doesn't let anything keep her down. She has unshakable faith. I think it comes from our religion" she says.
To Gabby, being unstoppable means believing that your suffering is temporary:
"The main message of our story is that we have been through a lot but we are happy people. We have made it through a lot but we didn't do it alone. Of course there are bad days, but you just have to believe that they will not last forever. [No hay mal que dure 100 años!]"
Two things Gabby's mom always says to her are:
"Don't let anyone or anything take away your happiness"
and
"You have lost bigger things in your life and you made it through, this is just another thing you will overcome."
Gabriela Salinas is now a three-time cancer survivor. Besides the Ewing Sarcoma that brought her to St. Jude, she also fought through Papillary Carcinoma (type of thyroid cancer), diagnosed in 2003, and relapsed with Papillary Carcinoma in 2007. She uses the strength she learned during adversity to find perspective in all areas of her life:
"When I am faced with hardship or challenges in my professional life, I always tell myself it is going to be alright. I often don't know how it is going to be alright but I know it will be alright. I learned that from my mom. It helps you keep calm and focused. Then you can figure out how to move forward with confidence that it will all work out. On paper it sounds minimal and easy but in practice it is difficult!"
Since June 2010, former patient Gabby Salinas has been working tirelessly at the St. Jude Chemical Biology and Therapeutics lab (Guy Lab), as part of a team of 140 and under the direction of R. Kiplin Guy, PhD., a mentor Gabby really admires.
"I was always curious about science, and growing up in the hospital allowed me to see science and scientists in a cool light," she told me.
5 years ago, Gabby was assigned to Malaria research, and though she didn't know much about this field, she quickly fell in love with it and complex Biology, and the pairing of academic science questions with answers that save the lives of kids that are thousands of miles away from home.
Malaria is a catastrophic disease caused by a parasite spread through the bite of an infected mosquito, and a major health threat to more than half the world's population, particularly children under the age of 5. The World Health Organization (WHO) estimates that in Africa alone, a child dies of malaria every minute.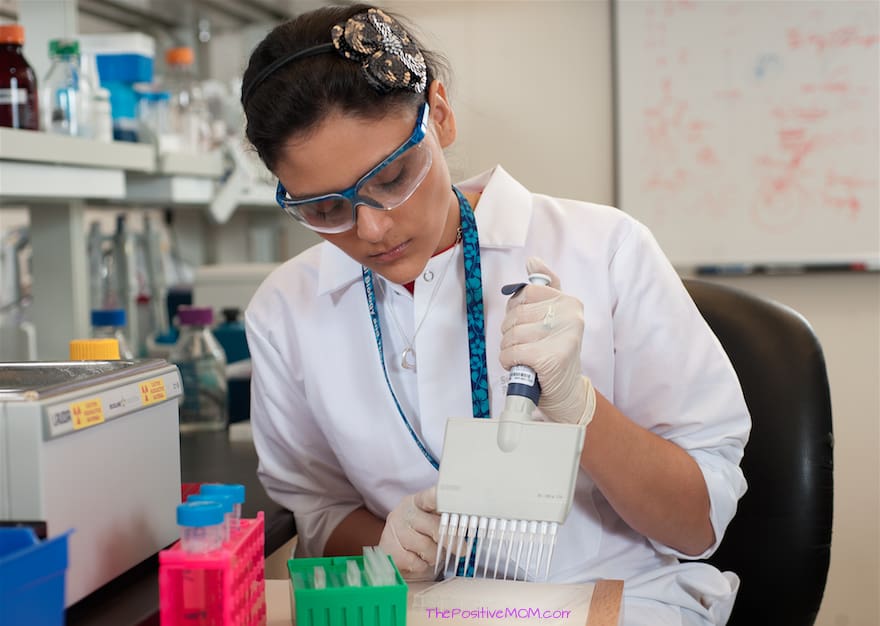 The thing that Gabby wants to see in the world is a therapy and a single-dose treatment that will cure this lethal disease that continues to kill millions of kids around the world.
"There are always going to be challenges and failures, but you don't let those things hold you back. The way get through it is keep going regardless of what is happening, focusing on your dreams, aspirations, and on that thing you want to see in the world and not letting anything else get in the way."
One of the most important facts I learned during my visit to the St. Jude lab in Memphis is that the research that is done at St. Jude is freely shared with hospitals around the world!
I love Gabby's story, because like many of us, she took her pain and turned it into her purpose. The best news is you can too!
"Finding what I was meant to do wasn't a straightforward path or a 'point A to point B story.' Science is very broad and there are many ways to help people through science."
Maybe you're wondering…
How do you find meaningful work that gives you a sense of purpose?
Gabby offered these three amazing steps that I wholeheartedly endorse:
Pay attention to what you're good at, what you are naturally gifted at.
Figure out what you want to invest your time doing, what you physically want to do.
Pursue a career that matches up with those two things, rather than what others are telling you will make you money.
And 3.1 is to keep learning and growing. Gabby earned her BS in Biochemistry from Christian Brothers University in 2011, and is currently pursuing her Phd from the school of Pharmacy at the University of Kentucky. She's been awarded as Memphis 2016 Top 20 under 30 and as Christian Brothers University Young Alumnus of the Year. And she just finished her 7th St. Jude Marathon Weekend Event this year. She did the 5K.
"This event is special to me because I participate with a group of survivors called 'Danny's Dream Team'. I was inspired to create this heroes team by all the heroes that participate in the race. Heroes are people that participate in the various races and commit to fundraising for the hospital, they may not always be the best runners but they have the most heart. When I first came to St. Jude I couldn't walk due to the tumor that was in back. It is cool to now get to participate, especially since I could walk when I arrived to the hospital. I still wear a brace on my left leg, but my disability won't stop me."
I am looking forward to running for St. Jude with my daughters, too!
When I asked Gabby about what kind of mom she wants to be. She confesses that, while she admires moms, she does not plan on being a mother. "At least not the noun form of the word," she said. "I do plan to mother (v.)"
You know how much I love this distinction. Gabby is committed to mothering by being involved in my community, especially in leadership roles.
"The decisions our leaders make shape the future for our kids. We all have a responsibility to make sure that they are given a chance to grow up healthy and live to their full potential. Our society stands a lot to gain from women, and especially moms, being in leadership positions"
I agree, and I am confident she will become a positive mother figure to many who need someone to help them become unstoppable when they face the inevitable adversity, tragedy, and pain of life.
Are you unstoppable in the face of adversity? Share your story with us in the comments below and donate what you can to support St. Jude's mission to finding cures to the most aggressive cancers and pediatric diseases and saving lives of precious children who otherwise would have no chance at survival. Muchos hugs!
[ela]