When I "decided" to become a public speaker, there were so many topics I wanted to speak about.
I guess I am very opinionated!
Maybe precisely because I am so intensely passionate about many issues, selecting my speech topics was an overwhelming experience, and it took some time to get them right.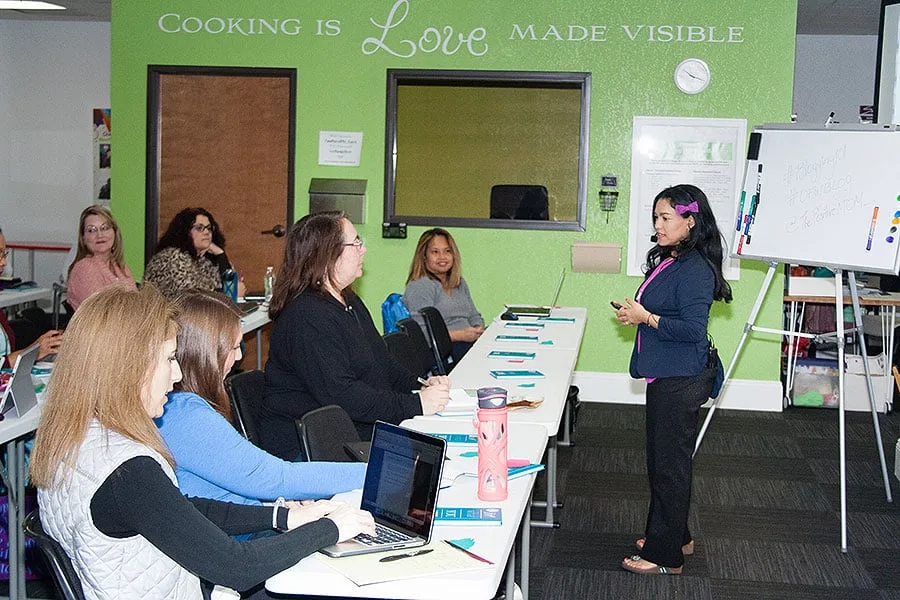 If you've been considering becoming a public speaker, or you have been a speaker for a while but haven't yet settled, because of the infinite amount of topics wandering in your brain, my purpose is to ease the process for you.
A remarkable speech starts with a remarkable topic, and I recommend choosing only three speeches to focus on.
I recently worked with a single mom who is one of my star mentoring clients in my Digital Entrepreneur Blueprint program.
We were working on her three main signature speeches, and as we went through processes that helped her narrow down her choices, she ended up selecting the perfect topics, and she is now developing her speeches with clarity and confidence.
Even though she felt like she was the only person on the face of the earth who would take "so long" in choosing three main topics, I assured her that this is a daunting task for everyone. It's also a very rewarding one, and I'm not speaking only about standing ovations!
3 Steps to Select the Right Speaking Topics
In my experience, I believe there are three steps you can take to select the right topics: brainstorm, ask powerful questions, and get feedback from a friend or mentor who has public speaking expertise.
1- Brainstorm The Best Speaking Topics
The brainstorming process starts by listing what you know. Write as many topics as you can think of for about 5 minutes. Then look through the list and circle the ones you like most.
You will be surprised about how much overlap there is between what you know and what you love.
One common limiting belief is that you have to know every single thing about a topic to deliver a great speech or to be considered a credible speaker.
While it's best to pick a speaking topic you are knowledgeable about, you can certainly supplement it with careful research.
If you already have a blog or a book, I suggest you choose your three blogging categories, your most popular blog posts, or the three most popular chapters of your book as topics.
2- Ask Powerful Questions
This step requires being really honest about the topics you selected. For each topic, answer these:
Am I really passionate about this topic?
Do I want to be known for my work on this topic?
Is this topic something I have a deep conviction about?
Do I have powerful life experiences related to this topic?
Is this topic timely?
Do I feel excited about researching this topic?
Is this topic something I find to be too complicated, controversial, or uncomfortable for me?
Will I love discussing this topic and sharing information about this topic?
Is this a topic my audience cares about?
Where do I see myself giving this talk? To what kind of people?
Is this a topic that will inform, persuade, and entertain my audience?
Can I offer a fresh perspective on this topic?
Could this topic include metaphors, anecdotes, and stories related to my other interests?
Do I have credibility in this subject matter or can I establish it in a quick manner?
Can my audience trust me as an authority on the subject?
Do I have confidence in my ability to connect with my audience on this topic?
Can I provide insights and value about this topic within possible time restrictions?
Getting clear about these questions is essential so that you can start narrowing down topics and pondering whether you can educate, inspire, and empower an audience with what you share.
3- Get Feedback On Your Speech Topics
It is a good idea to take the topics that passed the test and consult with others to make sure the topic is a great fit for you.
We all have blinders when it comes to our own content.
From your mentor:
Your mentor or coach can help you dig even deeper and even discover new angles you haven't thought about, and can guide you in the elimination process if you are still having issues coming up with your final three.
Your coach will be able to gauge your level of passion by examining your posture, your gestures, your eyes, your facial expressions, and your energy levels when discussing each topic.
From your audience:
Talk to a few people in your ideal target audience (the people you had in mind when you answered the questions), and ask about the remaining speech topics.
You don't want to end up making a speech about something that is completely over their heads, or delivering content that is so basic that they feel you're being condescending. Yeah, that totally happens!
You want your presentation to provide explicit value.
They are the REAL experts when it comes to learning how to connect with them, and delivering information without boring them or overwhelming them, or causing them to tune out (if they show up at all!) – Okay, that was a little dramatic, but you know what I mean.
From event planners
Now that you've answered where you see yourself giving the speech, talk to some of the event organizers you had in mind. And if you didn't have any in mind, it's time to write a wish list, darling!
Ask them if your speaking topic and approach is something they would consider and why/why not.
They will have great insight and they will be more likely to accept your speaking proposal when you submit one.
In summary, the best speech topic is one you know (and are willing to devote time to), a topic you truly love, and your audience deeply cares about.
Once you have your three topics, the next step is to develop them into a marketable format.
What You Will Need For Each Speech Topic
a title for the talk that corresponds with the topic
a subtitle for the talk
a short description of what the talk is about
the three main takeaways from the talk
the formats in which you are available to deliver the talk
who the talk is for
a sprinkle of your credentials for delivering this talk
Selecting the best speech topics for you is a very personal journey, and that is why it starts with a self-assessment.
When you have three specific topics you speak about, you will soon be known as the go-to person in those categories, and with consistent delivery, plus the valuable feedback you receive in the process, your level of expertise will grow.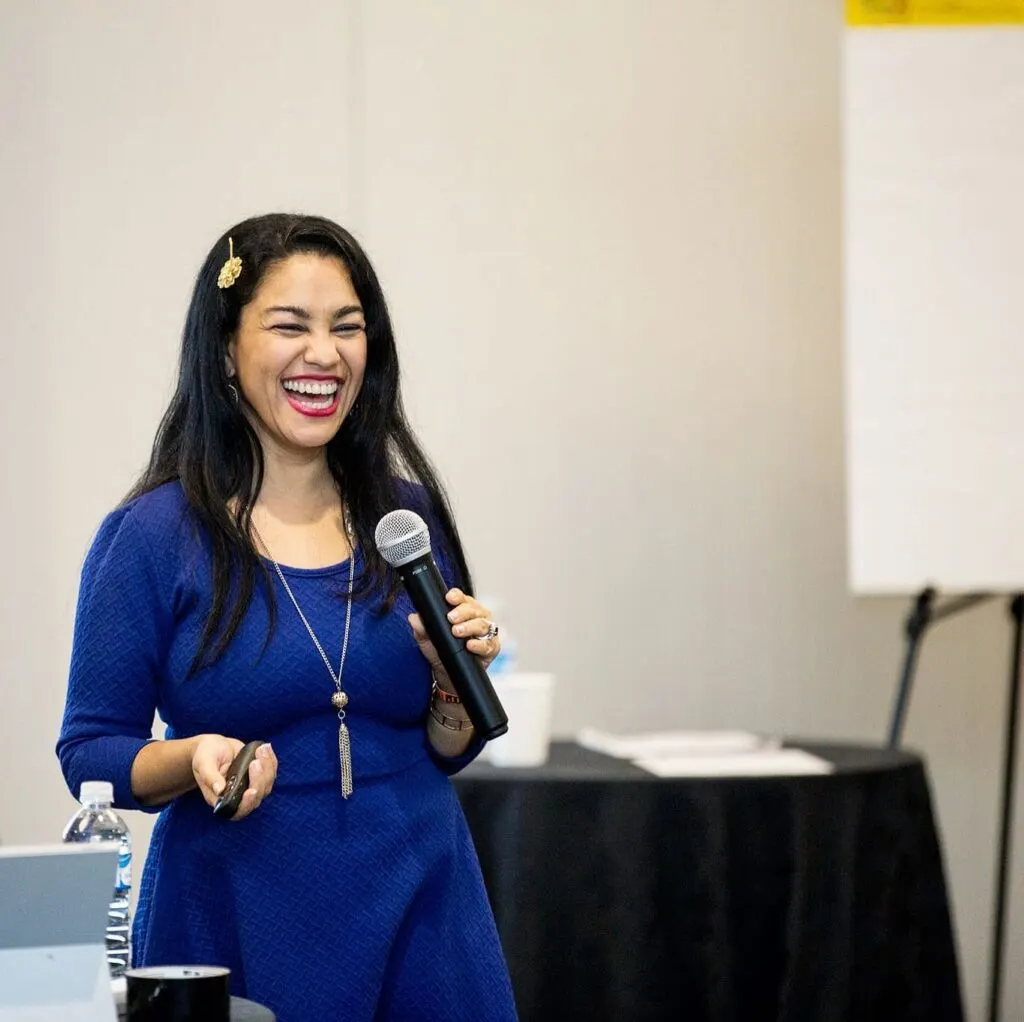 I'd love to support you in your goal of becoming a public speaker.
If you are ready to take your public speaking skills to a higher level, you must consider investing in one of my mentoring programs!
What would be one topic you would like to give a speech on? Leave your topic ideas in the comment section below.
Elayna is a homeschool educator, single mom of 4, founder of the Positive MOM Community, award-winning Storyteller, Story Strategist, and Student of Pain. She's a bestselling author, internationally acclaimed keynote speaker, and 3x TEDx speaker. To receive a gift from Elayna, click HERE.

Want to support the Positive MOM blog?
The mission of the Positive MOM blog is to help moms break trauma cycles, find peace, and feel emotionally whole, so they can practice supportive parenting and create a positive and healthy environment for their children. If you found Elayna's content valuable, please consider donating a love offering to enable her to keep creating content and helping more moms worldwide. Donate HERE.