Are you voting? The presidential election is around the corner, and this year, the voting process feels more uncertain than ever, and it's essential to learn how to vote safely and responsibly.
I am an immigrant to the U.S.
I am registered to vote.
I am voting.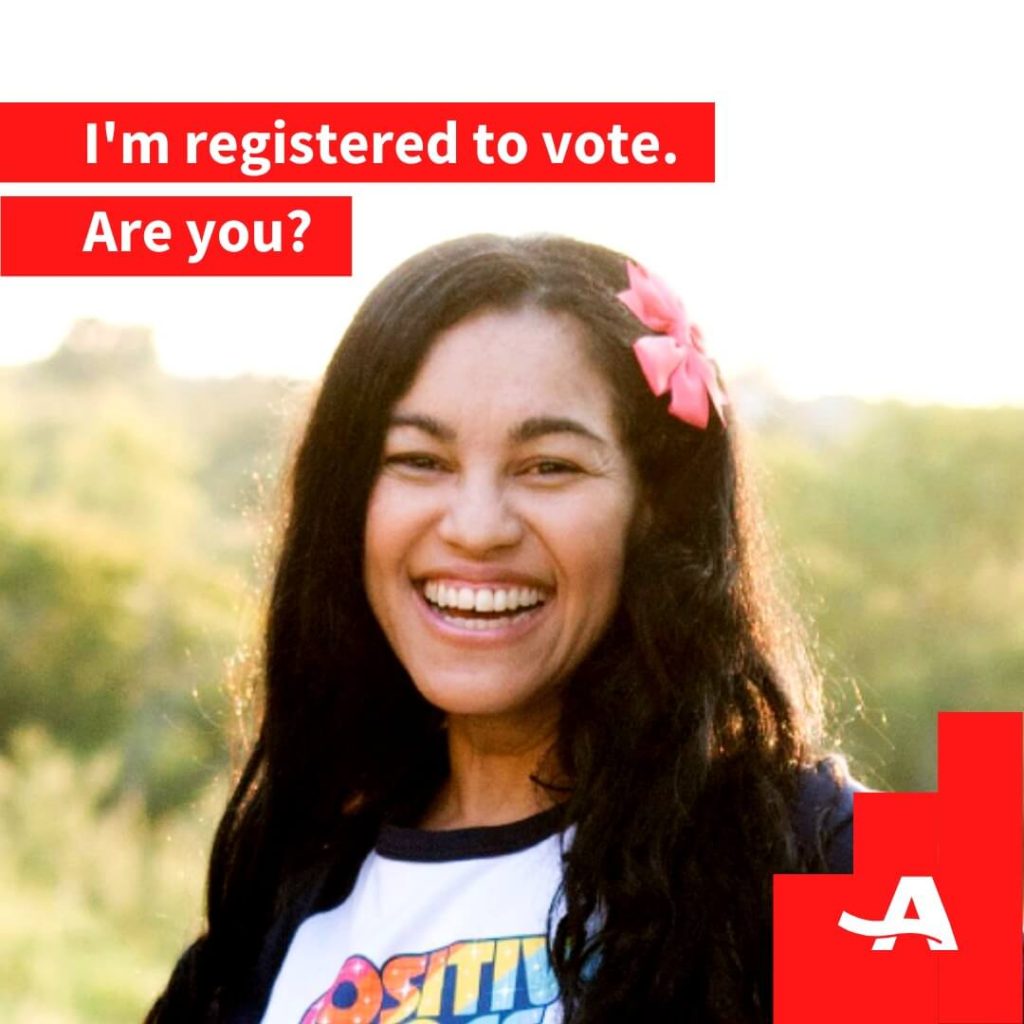 It took so much time, money, and effort for me to become a naturalized U.S. citizen, and to be able to have this right.
It also took courage for me to believe that my vote would count, that my voice could be heard, that I matter… here.
Last week, I had an enlightening conversation with a college student who interviewed me about what it's like to be an immigrant in the U.S. and my immigration story.
In talking to her, I realized that when I had a B visa, J1 visa, or permanent resident card, I didn't really have the wish I could vote, not because I wasn't interested but because I felt hopeless.
And then it became real.
And you know how rights become responsibilities…
I started to look back to the not-so-far-away time when women couldn't vote, and to remind myself that people of color couldn't vote, and that many people today, for whatever reason, cannot vote.
I thought of the type of citizen I want my daughters to be, and I had to become it. Motherhood is a trickster that way.
I've lived in the USA for almost two decades now, and it just dawned on me that, if God blesses me with turning 50 years old, I will have lived here longer than in my own homeland.
That brought tears to my eyes because I'm always torn and I'm so attached to my Dominican identity. I want to hold on to everything Dominican and never let go.
And yet, I am fiercely passionate about the United States… The country where my four precious daughters are born and raised.
My focus is to make a difference here and that is why I can't take my ability and eligibility to vote for granted.
I am registered to vote because I know my voice counts – for me and for the legacy of those who fought for my right to be heard.
When you exercise your vote, you help determine the direction of a country in terms of economy, healthcare, and both national and international policies.
And now more than ever, I feel my duty to amplify unheard voices and about important issues that affect us all.
That's why I'm excited to partner with AARP to protect voters 50+.No matter how you decide to cast your ballot, you must be mindful and safe during the upcoming elections.
Some of the core issues that AARP members and the 50-plus population say are most important to them are:
Protecting Social Security and Medicare
Lowering prescription drug prices
Keeping residents and staff of long-term care facilities safe
And helping Americans recover from the impact of the pandemic on the nation's economy.
All voters must follow the safe voting tips and ideas from the CDC and be aware of how their choices could affect 50+ voters, especially when historically, people over 50 make up the greatest number of voters.
I am passionate about this, because protecting the 50-plus vote affects caregivers in multigenerational families, especially those living in the sandwich generation. That's very common for Hispanic and Latinx families like my own.
How to Vote Safely and Protect Others
How do we protect our physical and your mental health during the 2020 general election and how do we protect others?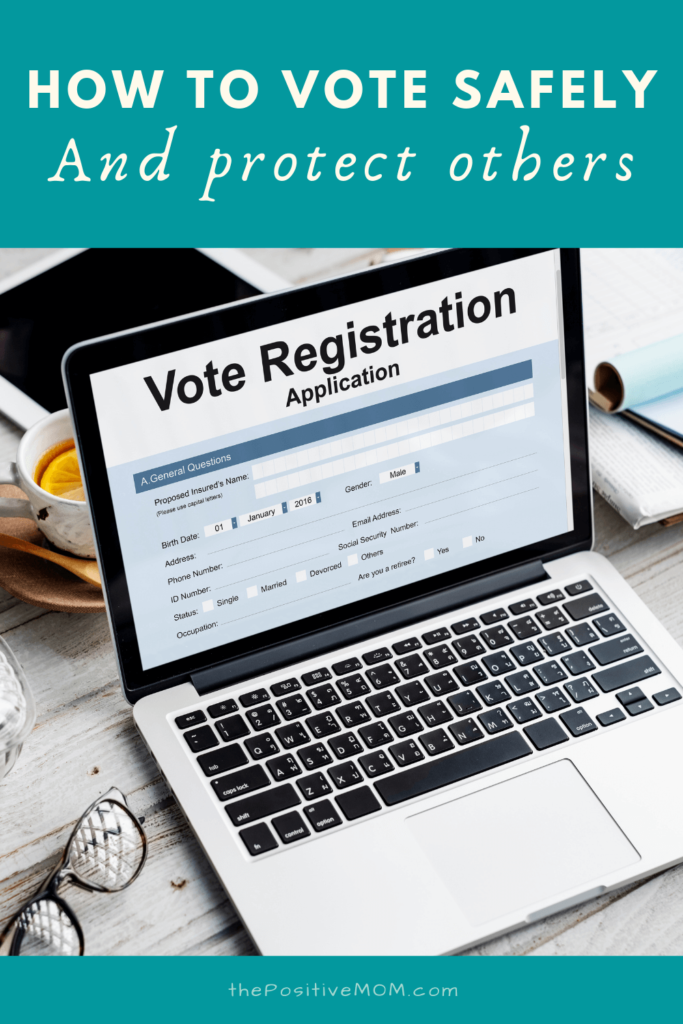 Before I share about how to vote safely and protect yourself and others, (especially those with the most risk) while casting your ballot, I want to say that first be sure you're registered and spend some time making a plan.
Visit aarp.org/ElectionGuides, which shows how to register based on your state and click or tap on your state to learn about options for safer voting.
There are several options available, depending on where you live: voting early, mailing it in and voting from home, voting in person, so you don't have to feel like the current situation can prevent you from participating in the upcoming US election and making your voice heard.
Remember that the more you interact with others and the longer the interaction, the higher the risk.
You can www.AARP.org/Election2020 for everything you need to know about voting safely and protective precautions in your own state.
My Top 7 Tips for Voting Safely in Person
Uno: Avoid crowds and come by yourself (unless you need assistance). Voting early allows you to pick a time when polls are less crowded, and others allow curbside or drive-through.
Dos: Wear a highly protective mask (preferably one with two or three layers of fabric) and avoid touching your mask and face. Cover both nose and mouth when wearing a mask.
Tres: Keep at least six feet away to physically distance from other voters, especially if you find yourself in a poorly ventilated area – airflow really matters.
Cuatro: Use hand sanitizer with at least 60% alcohol or wash your hands with soap and water for at least 20 seconds before, during, and after visiting the voting station. Disinfecting wipes could work, too!
Cinco: Bring your own black ballpoint or felt-tipped pen or stylus to use to sign the voter card or mark your ballot.
Seis: Think about eye protection. You may consider goggles where there is a high number of cases if there is no mask mandate. Googles sound kind of fun to me!
Siete: With long lines, long waits, and unpredictable rules, we need to be prepared mentally and set a goal to be a little kinder to ourselves and others. Staying hydrated and eating healthy snacks, wearing comfortable shoes, and even bringing a camping chair and a bit of entertainment, can help make the experience more pleasant for everyone.
Take a few minutes to think about what will make it better and safer for you and make a bit of a checklist for yourself.
Protecting Others While Voting
It's important to consider your risk level and the risk level of others, as well as to ponder whether you may be at risk.
I think the hardest thing for me is to think that I'm loving people more by staying away from them and NOT hugging them, but that's the reality, whether I like it or not.
While in the past few elections bringing my children was the best example for them, this year, being a good mom means not bringing along any non-voting family members to the voting location.
And as excited as I am to encourage you to go to the poll, I also recommend you have a backup plan, because if you're not feeling well, it's best to stay home.
The good news is that, if you're a registered voter, you can more than likely can cast an absentee ballot from home.
Let's get our voices heard and stay safe!
How are you voting safely? Share your own tips in the comments below!

© Elayna Fernández ~ The Positive MOM
Be sure to Subscribe to blog post updates, so you never miss a thing!