Recent studies reveal that while the latest gadget, the fanciest cars, the sparkliest jewelry, the trendiest outfits, shoes and bags, and the perfect house can certainly increase your temporary sense of happiness, when you invest on experiences, not things, you are more likely to enjoy long-lasting, sustainable, satisfying happiness.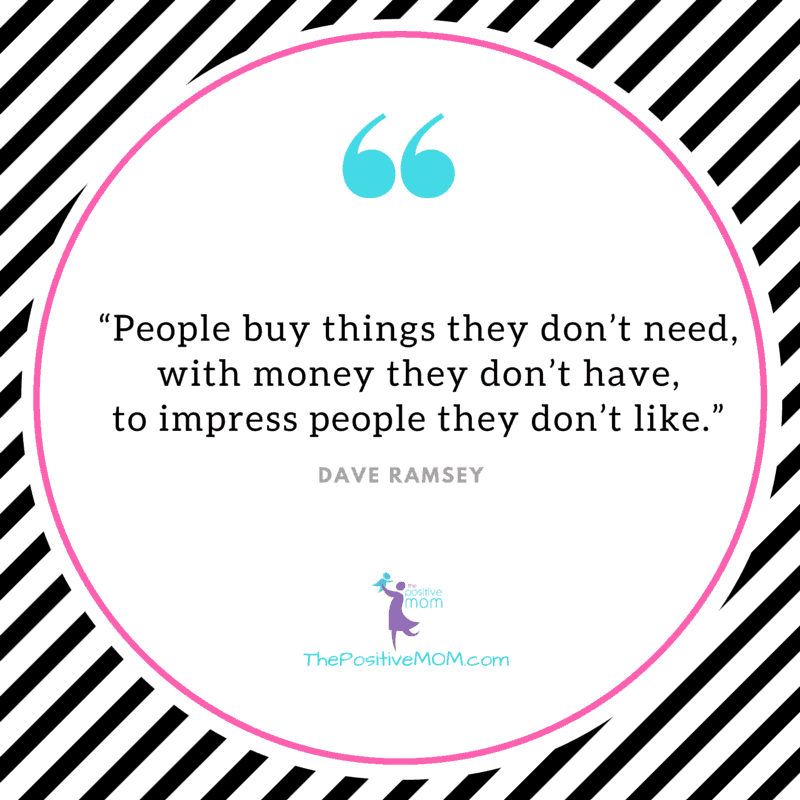 Experts explain the reason behind this is adaptation. We get excited about new things, and then they're not new anymore, and the excitement vanishes. Sad face. Then you add the comparison factor and buyer's remorse – especially when you spend a good part of your savings or even get in debt to buy the stuff.
"People buy things they don't need, with money they don't have, to impress people they don't like." ~ Dave Ramsey
To make matters worse, things deteriorate over time. Memories stay with us, and when we vividly recall them, they make us as happy as if we were experiencing them all over again. Memories become a part of our identity.
Someone wise said: "Your life the sum of your experiences, not the sum of your possessions." I love that!
And last, but not least, research has found that you're less prone to compare or compete when it comes to experiential purchases versus material purchases.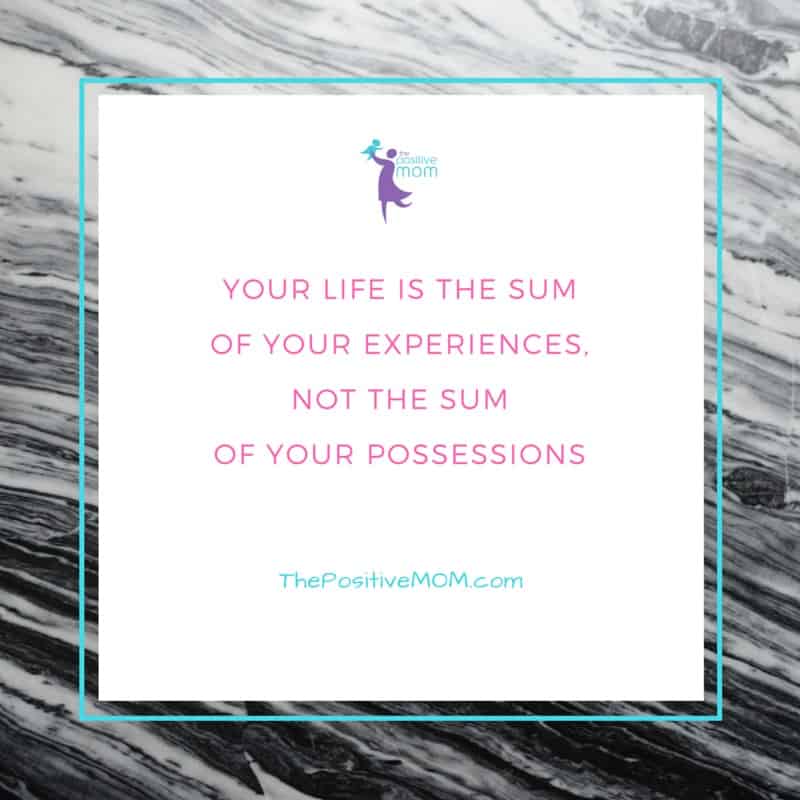 I love sharing experiences with my daughters, with my family. Coming from extreme poverty and having experienced single motherhood and lack, I consider myself a frugal buyer. I think a lot about making purchasing choices when it comes to buying something new, but I am very happy to invest on lessons, travel, art exhibits, outdoor activities, and other experiences that can bond us as a family and offer lasting novelty and variety individually.
And I think I'm preaching to the choir. We all want to live epic adventures and and have thrilling dreams that involve connecting with our loved ones. But we think it will take so much time and so much money… and that's not necessarily the case.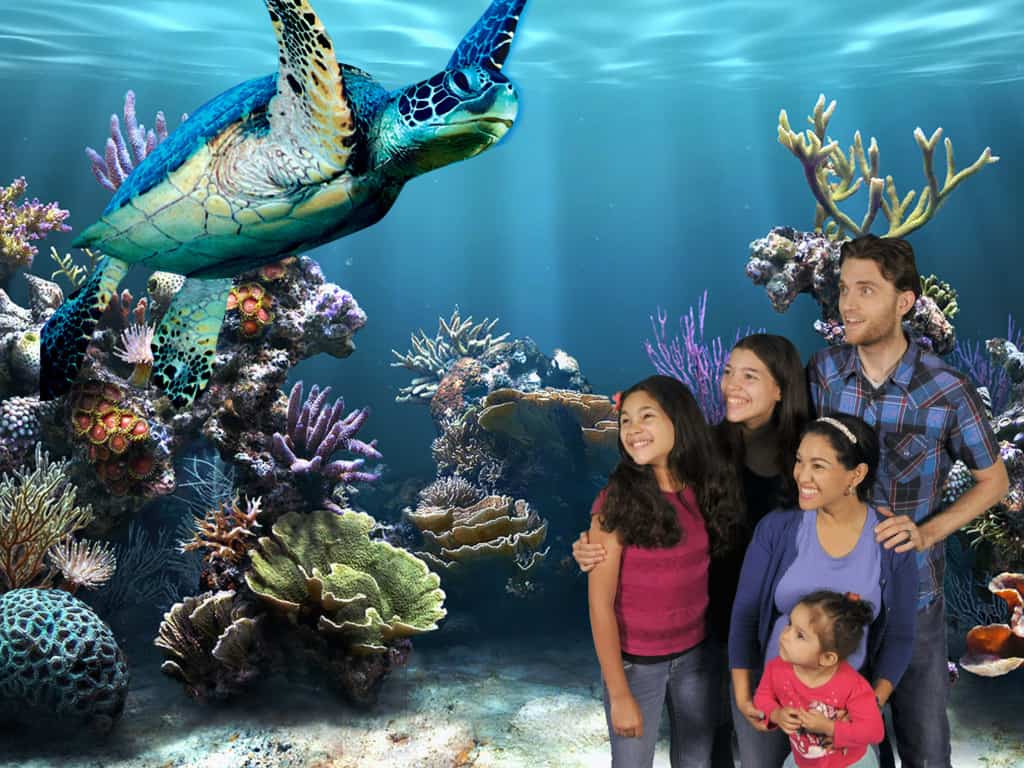 I've been living really exciting experiences with my little ones right here in our backyard (literally) and exploring what our Texas Metroplex has to offer. We've called Texas our home for almost five years now and had never been to SEA LIFE Grapevine Aquarium, so we decided it was time for us to embark on a fun learning journey. Conveniently located at Grapevine Mills Mall, the girls and I thought it was outrageous that Taylor Bare had not been even though he has been mostly raised in Texas!
I really enjoyed partnering with Sea Life Aquarium for our visit because it gave my homeschoolers the unique opportunity to explore marine wildlife in their natural habitats, with different exhibits taking us around the world and showing us the wonders and the magic of the South American Rainforest, the Galapagos Islands, freshwater streams/lakes, and more.
The CLAWS exhibit was particularly breathtaking, where we saw and learned about a variety of crabs, including the porcupine crab, lobster, and even the Japanese spider crab, with a poster telling you about the world record for largest crab, with each leg extending over 4 ft. long!
We also love that Sea Life not only gives you fun facts about these creatures, but they also let the kids know that it isn't safe to keep these animals as pets in our home and that without the proper training, diet, care, and living conditions, they can be malnourished and eventually die.
All the facts, creatures, and attractions were amazing, but what really takes the (vegan) cake is the 360° ocean tunnel. This breathtaking transparent tunnel gave us a closer look in the world of our fish friends. From sea turtles, majestic stingrays, colorful reef fish,and vibrant coral, sharks, and Octopus!!! With over 40,000 square feet of space, Sea Life is home to over 5,000 sea creatures.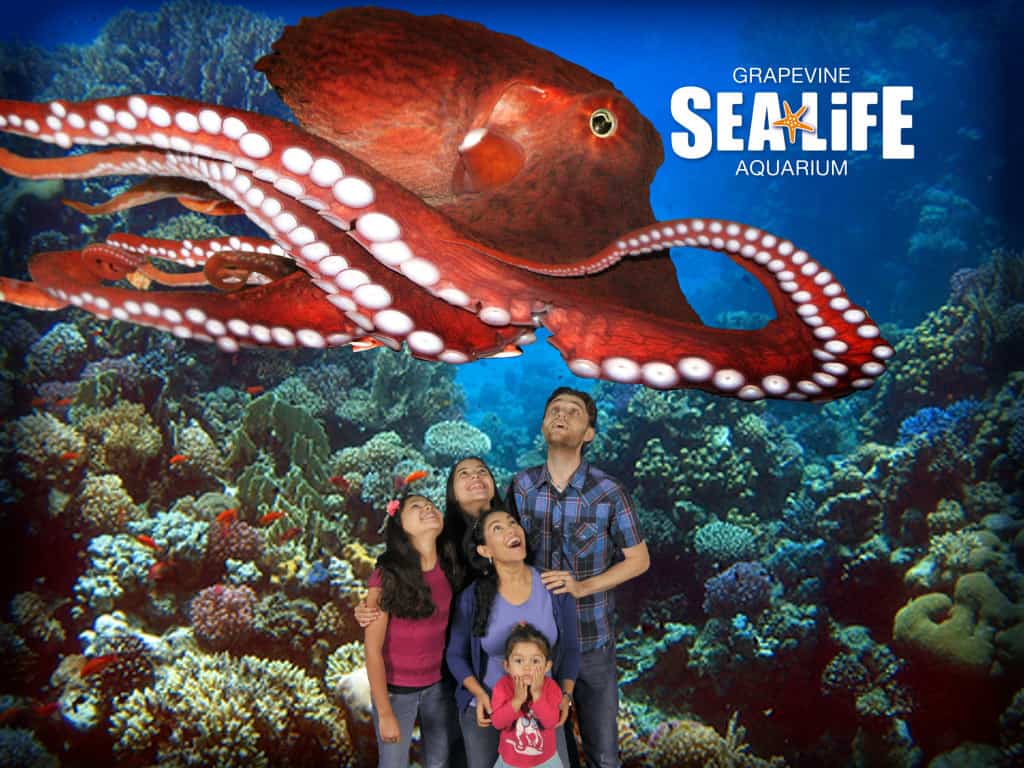 But our very favorite experience was a loving encounter with Nemo and Dory at Stars of The Sea at SEA LIFE. Here we discovered the world of our favorite fishy friends, clownfish and 21 new regal tangs, as well as events, educational talks, and interactive experiences just in time for one of our favorite feature films of the summer, Finding Dory and Disney*Pixar's Finding Nemo.
The girls loved getting to touch starfish, sea cucumbers, and anemones in the Interactive Rockpool, and they learned how to properly handle them and touch gently. While Elisha and Elyssa were (literally) getting their hands wet, Eliana dove into the Sub Aqua Adventure Playzone, where she played with new friends, and, needless to say, she did not want to leave and, since I'm 4'9″ I actually went in and enjoyed it with her for a bit.
Elisha and Elyssa watched a short film in which they were encouraged to help wildlife by using reusable bags, and picking up trash at the beach. I learned that Sea Life Grapevine leads fundraisers and events in Downtown Dallas to raise public awareness on keeping the ocean safe from dangers such as plastic bags, bottles, glass, and other hazards for marine wildlife.
We really enjoy learning about conservation and it is something that we strive to do together and gives us a sense of purpose and satisfaction. We were saddened to hear how millions of sharks are fished each year for their dorsal fins, and then left to die in the ocean. These fins are then used in soups or food, as well as household products. Even though many people are afraid of shark attacks, in reality it is humans that are a threat to sharks. It was an incredible experience to go through the Shark Walk and discover that even though sharks seem intimidating, they are really amazing creatures. I laughed reading that it is easier to win the lottery than to be killed by a shark, because I hear it's really hard to win the lottery. LOL
We were really happy to find out that Sea Life Aquariums all over the world have a Seahorse Conservation project, where they breed seahorses and help save them from overfishing. Over 150 million seahorses are killed and taken from the ocean each year for use in food, products, and traditional medicines.
Another shocking fact is that over 50% of the world's animal ecosystems are rain forests and ocean creatures, but by 2060, there may not be any left! This is due to illegal logging (cutting down of trees), deforestation for plantations and factories, and hunting these animals for use as clothing, jewelry, handbags, food, cleaners, and products.
The girls followed the quiz trail that kept them engaged as they learned amazing facts about the aquatic life, making it a great homeschool field trip filled with fun and wonder. We invited my mom, who is currently in Texas, to come along, and she really enjoyed it, too.
When we invest in experiences for the whole family, we are creating memories that last a lifetime, memories that bond us, memories that we can share with others – although pictures and words may fail to capture the magic.
We sometimes file our desires in the folder of "someday" and then we wake to find it's much too late.
What experiences are you planning with your family? I would love hear your ideas to foster exploration, learning, and connection. Please do share!
Follow Sea Life Grapevine Aquarium: @sealifegrpevine or visit to SEA LIFE Grapevine Aquarium website for more information on how you can book your visit to this land of mangroves, sunken ships, corals and colorful fish.
[ela]