Right before Christmastime, my girls were learning about Jane Goodall and talking about their love for animals.
Elyssa, my youngest, kept asking questions about where meat, eggs and milk came from. My honest yet careful answers still disturbed her. Many say "I don't eat anything with a face"; at that moment, my daughter's vowed to " never eat anything that has a mom". 🙂

What's a positive mom to do?
We cut dairy a few months back and I haven't eaten beef since I was about 17.
We mostly eat organic, are animal rights advocates; however, I was not "ready"to become vegan just yet. Naturally, I decided to respect my child's noble cause, AND support her 100%.
It is a lot of work and, yes, it can be inconvenient at times; however, it actually has been quite a fun ride and an opportunity to learn new recipes, visit fun local vegan and vegetarian spots, and watch my little girl inspire others with her determination to move forward in her mission of "protecting the animal kingdom".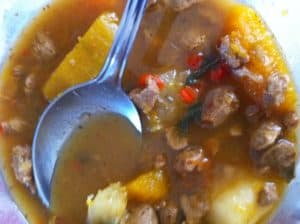 Vegetarian…Vegan…V-what?
Deciding what type of vegetarian to be will primarily depend on the reasons behind your/ your child's decision. Here's a taste:
Vegans:

vegetarians who avoid animal products. No eggs, no dairy, no honey.

Frutarians:

vegetarians who only eat fruits, seeds, nuts, etc. to avoid harming plants.

Lacto-Vegetarians

: vegetarians who eat dairy but no eggs.

Lacto-Ovo Vegetarians:

vegetarians who eat both eggs and dairy products.

Pesce-Vegetarians:

vegetarians who eat fish.

Pollo-Vegetarians:

vegetarians who eat chicken and turkey and avoid pork and beef.

Flexitarians:

vegetarians who eat mostly a vegetarian diet but make exceptions from time to time.
Where's The BEET?
Many parents – and even a few Pediatricians – get concerned thinking that it may be unhealthy for a child to remove meat from their diet.
A well planned vegetarian or vegan diet is high in fiber, low in cholesterol and in saturated fat, and can provide all the nutrients a child needs to be healthy, while avoiding the risk of obesity, heart disease, high blood pressure, Type II diabetes, and other scary diseases.
Simply removing meats, dairy or eggs doesn't make you a healthy vegetarian. Poorly planned vegetarian diets can backfire, leading to vitamin and mineral deficiency and serious health problems in our children.
What I'm Learning To Watch For As A Vegan Child Mom:
Energy/Calories. Children need lots of energy for staying active, developing and thriving.
Vitamin B12. A Vitamin B12 supplement will be ideal since this vitamin is only absorbed through animal products.
Vitamin D. Believe it or not, you can substitute fortified milk, egg yolks, and fish with sunlight! Exposing your children to the sun is a great way to absorb Vitamin D.
Iron. Be sure to check nutrition labels to choose foods that are very high in iron. Iron cannot be absorbed as easily from vegetarian alternatives to meats.
Calcium. Children need calcium to develop strong bones. Some vegetarian sources of calcium include broccoli, sweet potatoes, some beans, and leafy greens. Almond milk or other drinks that are fortified with extra calcium are great choices as well.
Protein. Children can get enough protein and amino acids by eating a good balance of grains, legumes, nuts and seeds, vegetables and fruits.
Zinc. Zinc can be found in whole grains, brown rice, legumes, and spinach. Make sure your child is getting enough zinc in his/her diet.
My daughter's choice has challenged me to learn more about nutrition, to make wiser choices and be more conscious.
Our children are tiny teachers of big lessons!
I'm learning to keep my vegan child healthy. What lessons are you learning from your child these days? Respecting and supporting your vegetarian or vegan child or teen is possible!
[ela]