Throughout my life, I've seen, heard and read numerous stories about characters obsessing about a "Fountain Of Youth". Plastic surgery, hair dye, botox, and special creams are advertised everywhere online and offline to rejuvenate you, take years off your face, neck, hands, you name it…and don't get me started on "prevention techniques".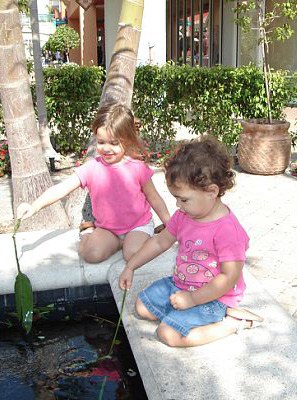 There are ways we can maintain a youthful looking body:
Exercising or doing yoga regularly
Eating a healthy balanced diet
Drinking a lot of water
Avoid chemicals in your food, home environment, and even your make up
Avoiding cigarettes or alcohol
…and more!
In an effort to stay young, others lie about their age, date a significantly younger person, get a sports car, only shop at "Forever 21" 🙂 , and other "measures" to address their state of mind.
"I don't wanna grow up, I'm a Toys R Us Kid" may not be the most accurate attitude about keeping young at heart, but I dare say your mindset is the secret to staying young forever.
When and where I was growing up, age was a symbol of respect and wisdom. Aging is a natural and inevitable process in the circle of life that begins the very moment we are born.
It's a great goal to strive for growing old gracefully and look your best. The truth is that as our bodies age, our minds can get "younger".
I thought about 21 Things We Can Do To Renew Our Mind And Keep Young Forever (a Forever 21 List, if you will):
Pray
Fall or stay in love
Go outside and play
Read and learn
Express your love
Smile a lot
Laugh out loud
Give, give, give
Forgive, forgive, forgive
Find a cause and volunteer
Write stories, blog or journal
Try something new each day
Mentor someone ~ if you're a mom, count this twice 🙂
Slow dance, line dance, just dance!
Collect something pretty
Count your blessings
Surround yourself with positive friends
Travel somewhere new
Play an instrument or make music somehow
Don't stop dreaming
Don't stop believing!
I have loved each and every stage of my life with the ups and downs, breakthroughs and breakdowns. I am grateful to be as "old" as I am today. Some never make it this far and I for sure had to work hard at it.
It is my hope that, not long from now, I'll be wearing – and probably blogging about 🙂 – wrinkles and gray hair, and fighting hot flashes. I want to be alive, experience life and give my age a different meaning:
Adventure

Gratitude

Empowerment
Natalie Babbitt said in her novel Tuck Everlasting
"Do Not Fear Death, Only The Unlived Life"… I would say to myself "Do Fear Aging, Fear Not Living A Youthful Life".
[ela]