Blogging is such a blessing because I can lend my voice and my outlet to promote causes I am passionate about. And I know what you're thinking… I *am* passionate about so much!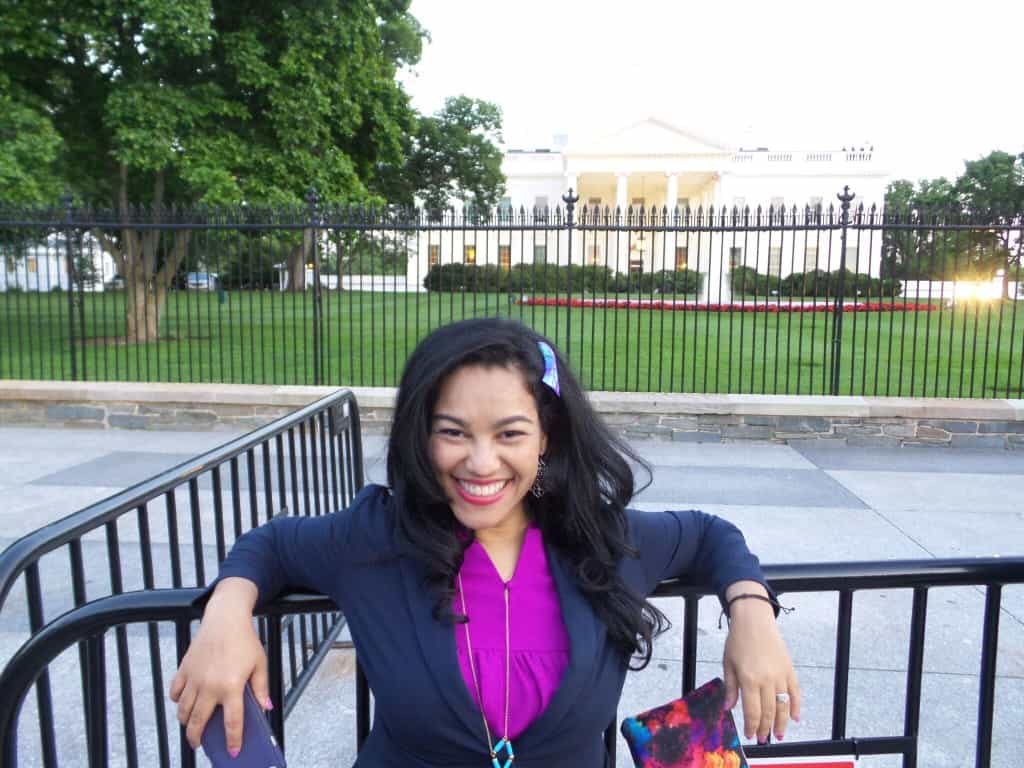 I recently visited Washington D.C. to attend the Partnership for a Healthier America 5th Building a Healthier Future Summit. A nonpartisan nonprofit, led by some of the nation's most respected health and childhood obesity advocates, PHA works with its honorary chair First Lady Michelle Obama and the private sector to create solutions to make the healthy choice the easy choice for parents, kids, and families, and ultimately end the childhood obesity epidemic within a generation.
PHA brings together public, private and nonprofit leaders as partners to broker meaningful commitments and develop strategies to end the childhood obesity crisis, and ensures these commitments are kept by monitoring accountability.
"We are honored to be joined by so many unique partners – combined totaling nearly 30 new commitments at this year's summit- in our continued effort to help Americans live full, healthy lives," PHA CEO Lawerence A. Soler, whom I had the pleasure to meet and interview.
Other impactful initiatives of PHA to ensure every child grows up at a healthy weight are FNV, Drink Up!, Shop Healthy, eat brighter!™, Healthy Schools/Healthy Students, Let's Move! Active Schools, Play Streets program, Healthy Hospitals, Active Homes and Neighborhoods and PHA's Active Design Verified work.
I personally committed my support to this cause because I dream of a world in which children have access to conditions, resources, and support systems that allow them to sleep well, eat well, move well, feel well, work well, play well, and live well.
Researchers have estimated that 16.9 percent of children and adolescents ages 2 to 9 are obese, and 31.7 percent are overweight. And the truth is that some populations – including Latinos – are more likely to be obese or live in unhealthy environments than others. That's why I was so moved by the PHA Summit conversations around inequality and discrimination being at the root of the obesity epidemic. I loved hearing from Camara Phyllis Jones, MD, MPH, PhD, president of the American Public Health Association, and from US Surgeon General, Vice Admiral Vivek Murthy.
"Opportunities aren't evenly distributed … obesity disproportionately affecting poor kids/kids of color." US Surgeon General, Vice Admiral Vivek Murthy
It was an intense day, to say the least, and then it got better, and messier!
I'm in tears at the #PHASummit, grateful for the #obesity panel, talking about compassion, non judgment, and respect. @PHAnews
— Elayna Fernandez (@thePositiveMOM_) May 19, 2016
Enter "The Obesity Panel" as we called it, moderated by Ted Kyle, Rph, MBA, Principal and Founder of ConscienHealth, included Scott Kahan, Patty Nece, and Keisha Calicutt, openly discussing how the emotional and psychological components of obesity are often overlooked, downplayed, or ignored.
This was my favorite part of the summit and the one I want to stress the most because obesity is a multi-faceted, complex health condition that doesn't define a human being and requires complex, personalized solutions beyond the sometimes sarcastic "move more, eat less" prescription.
These inspiring panelists had the courage to share their stories of how their body was a constant target of ridicule, stigma, and blame. I join my voice to theirs in saying that we each have a responsibility to provide constructive and supportive solutions, rather than unfair, unkind, and untrue assumptions about people suffering from obesity. They are human beings worthy of respect.
The bias and socially acceptable discrimination truly is a human problem that goes beyond nationalities, cultures, and races. The rampant spiral of shame, bullying, and judgment – even when subtle and implicit – need to stop! We can all advocate for our children.
End.Of.Rant.
And now back to cool experiences…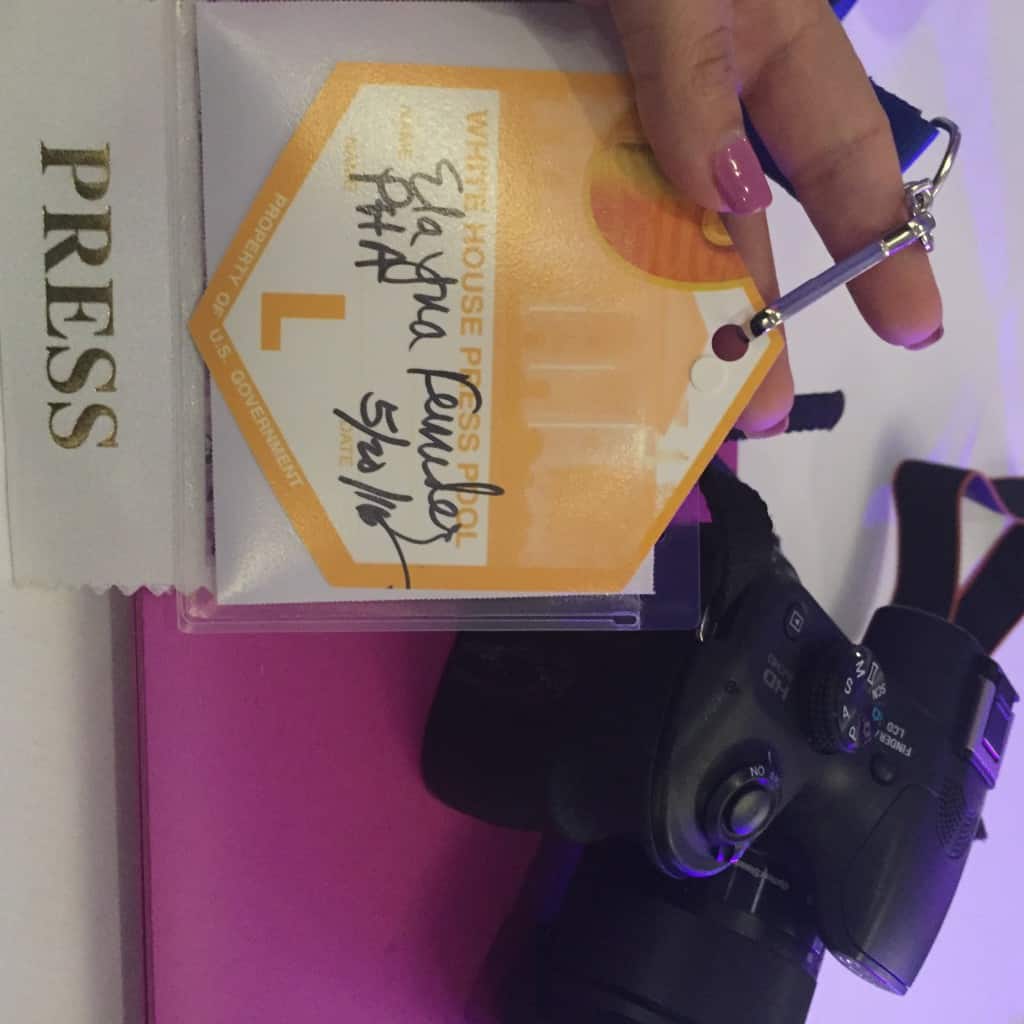 The last day of the PHA Summit, I was part of The White House Press Pool, as The White House and FDA held a reporter background briefing for a historical announcement. Media credentials and government-issued ID were required for check in, and I was at the edge of my seat.

I was one of 6 Latina influencers with a strong focus on parenting and healthy living to be invited as PHA's guests to the PHA Summit to represent the Latina community. I am really grateful for this rare and special opportunity and privilege of being in the first group to hear about The White House and FDA's new, modernized Nutrition Facts label.
We were informed that this is the first update to the Nutrition Facts label for packaged foods in 20 years, and it now reflects the latest science, the most relevant nutrition information, and a refreshed design. Found on nearly 800,000 products, the Nutrition Facts label is used by approximately 77% of U.S. adults when buying a food product.
"The updated label makes improvements to this valuable resource so consumers can make more informed food choices – one of the most important steps a person can take to reduce the risk of heart disease and obesity." FDA Commissioner Robert Califf, M.D.
After our briefing, we were escorted to reserved media seats, just in time for Michelle Obama's keynote address. It was a powerful experience where the energy of hope was felt and shared.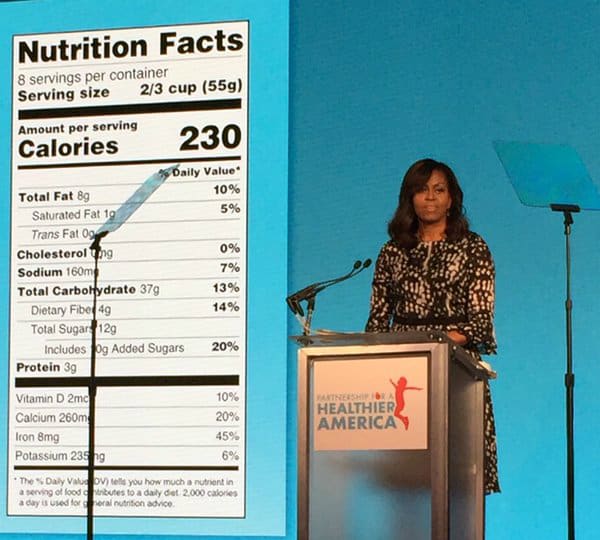 First Lady Michelle Obama's leadership accelerated these updates to the Nutrition Fact Label, as part of her Let's Move! initiative in its ongoing efforts to support raising a healthier generation.
"You will no longer need a microscope, a calculator, or a degree in nutrition to figure out whether the food you're buying is actually good for our kids."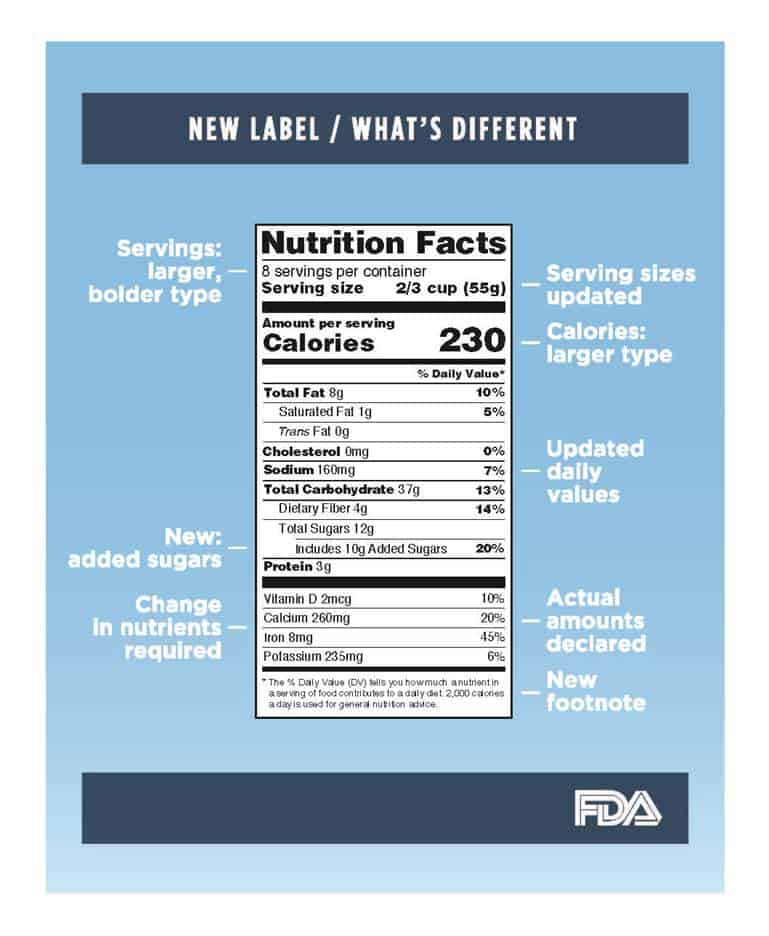 Getting familiar with the redesigned Nutrition Facts label is one way you can make the healthy choice the easy choice in your family.
And as US Surgeon General, Vice Admiral Vivek Murthy affirmed:
"I'm convinced that if we really want to safeguard the health of our nation, we have to create a culture of prevention in America."
I'm committed to using my blogging voice to spread the word about ways we can make healthier choices more affordable and accessible to families and children across the country, and I know it starts with me, with my family. Here's my current list:
make delicious traditional recipes with healthier ingredients
change size of the plate
wear an activity tracking device
stretch often
drink more water
eat fiber-rich foods
do meal planning
have fruit when craving something sweet
drink hot herbal tea before bed
maintain a healthy social life
listen to music more often
sleep / rest as much as I can ( the struggle is real on this one!)
What are some ways you can promote a culture of prevention in your own home and help making the healthy choice the easy choice? Share them with us and let's learn from each other!
[ela]