Part of the journey is the end. And we have a name for Avengers 4…. drum roll…
AVENGERS ENDGAME
Look hard… pic.twitter.com/NxI8RFh4f6

— Russo Brothers (@Russo_Brothers) September 19, 2018
This clue from the Russo Brothers totally went over my head, but it was there the whole time.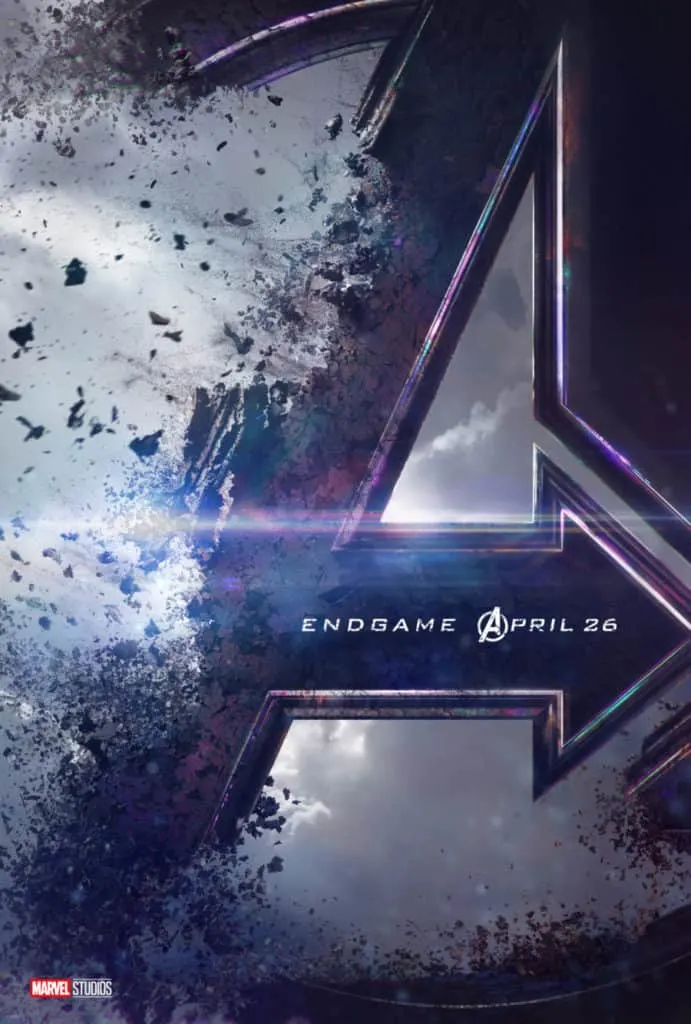 AVENGERS: ENDGAME pens in theaters April 26, 2019. And I cannot wait. Seriously – the anticipation is rising, but we got a trailer, loves!
Marvel Studios released the official trailer for AVENGERS: ENDGAME, our next obsession in the Marvel Cinematic Universe.
I have so many feelings and so many theories. I don't know how I'm going to be able to wait til March!
My daughter did a reaction video and when I watched it, I was like, well, that's about right. I wouldn't dare say our hearts are healing from the Infinity War doom, but it hurt poking at those wounds.
And the whole AVENGERS: ENDGAME trailer was a reaction itself. And the reactions weren't positive.
Our confident and clever friend Tony Stark (Iron Man) was defeated.
Our optimistic Steve Rogers (Captain America) was sad, crying the longest tears ever.
Our invincible, self-assured, powerful Thor is gloomy and depressed because he's lost 75% of his people.
Our happy, encouraging, loving Clint Barton (Hawkeye) has gone dark.
Suri is missing!
It's so DEPRESSING and EXCITING at the same time.
My favorite moments in the AVENGERS ENDGAME were when Cap is reminiscing his love for Peggy Carter because it got me wondering if the Quantum Realm is going to give them a chance… and, of course, Scott Lang (Ant-man) when he comes to save the day!
This is so EPIC and, yet, in the back of my mind, I'm wondering whether this footage will actually be part of the movie. And YES, we all want to see how Captain Marvel fits into AVENGERS: ENDGAME, but we gotta first get to know her and her story!
Stay up to date by visiting the official Marvel AVENGERS website and stay connected by following AVENGERS on Twitter, liking AVENGERS on Facebook, and following AVENGERS on Instagram. Let's use the hashtag #AvengersEndgame, too!
Elayna is a homeschool educator, single mom of 4, founder of the Positive MOM Community, award-winning Storyteller, Story Strategist, and Student of Pain. She's a bestselling author, internationally acclaimed keynote speaker, and 3x TEDx speaker. To receive a gift from Elayna, click HERE.

Want to support the Positive MOM blog?
The mission of the Positive MOM blog is to help moms break trauma cycles, find peace, and feel emotionally whole, so they can practice supportive parenting and create a positive and healthy environment for their children. If you found Elayna's content valuable, please consider donating a love offering to enable her to keep creating content and helping more moms worldwide. Donate HERE.