In fairy tales, the mirror usually shows us our true selves. And the mirror never lies. It tells us truths we would not rather hear; it shows us inner truths we'd rather not see. The mirror always reveals the true character, true feelings, and true intentions. I always believed this detail to be extremely impressive and wished, at times, I could get my hands on one of those magical gadgets.
My wish came true. Not exactly in the form of a handheld or hung mirror on my wall. The magic mirror had four legs and weighed at least 1000 pounds. Her name is Roxy, and she's a gorgeous horse.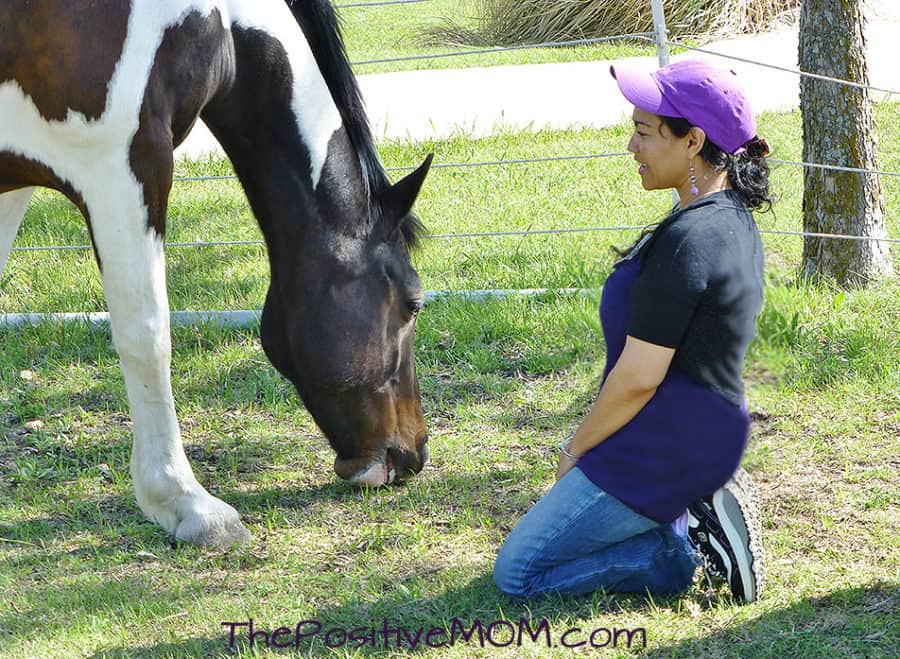 We arrived in the field at about 4pm after a long, yet fun drive. We had been planning this encounter for months. I was big-bellied pregnant when Kathy Taylor, of HerdWise, invited us to "come out and hang out with the horses." Such a generous offer and such a patient, love-filled Christian mompreneur.
There was no riding involved. We went in and started literally just introducing ourselves to the horses and getting to know them, too. Two majestically huge females, two adorably tiny males. My family fell in love with these stunning creatures as we disconnected from the world. I soon found out Kathy was not kidding when she said the horses had their own attitudes, personalities, and moods. It was a very intimate experience, and as you can guess, very relaxing.
And then it happened. I enrolled in the task of guiding Roxy through an obstacle course just a few feet away. I gently pulled on the harness and she did not move. Not one bit. She seemed stubborn and defiant, and this sent me an incredibly clear message that I was not being "herd." LOL And I laugh about it now, but make no mistake… it was one of the most intense experiences I have faced in a long while.
I felt extremely uncomfortable about the harness – dozens of questions filled my mind: should I pull hard? does it hurt her?… It was challenging for me to lead her because I did not want to be mean to her. Kathy exchanged the harness, yet with a little piece of rope, I got the same result.
Kathy invited me to go deeper and, with her guidance, I finally figured out what this dynamic represented in my life. It was a metaphor for the need for boundaries, where I am settling, what keeps me stuck, what holds me back, what makes me uncomfortable in a relationship. Mirror, mirror, on the wall!
As soon as I released that tension, Roxy perked up and when I tried to lead her again, she moved forward. As I felt the rope tighten, I felt the tension and she stopped, again. Freedom is a high value for me and my deep desire is to walk freely side by side in partnership with those I love, rather than pull someone using "force."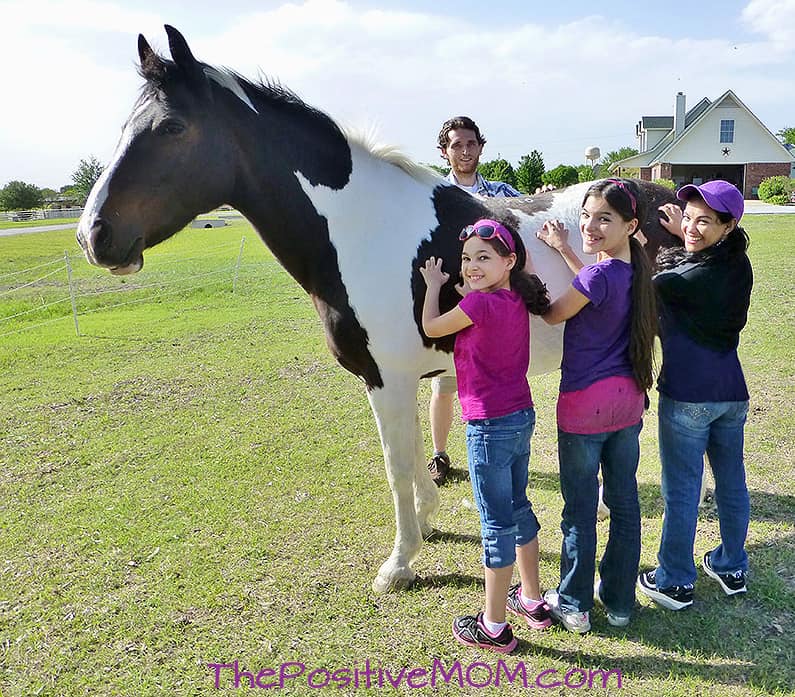 Interacting with Roxy, Flo, Gus, and Rooster was a unique opportunity to learn how when I changed myself, the horses responded differently. They were my partners and my magic mirror. I felt a deeper understanding of how I was showing up and how they could read interpret my inner dialog, which commanded the results: trust and respect, or fear and resistance.
Uncovering yet another layer in my quest for self-discovery was so empowering – and it took feeling uncomfortable and facing the mirror of truth. Awareness is not always pretty, and it is the first step toward growth, perspective, safety, direction, clarity, and positive relationships.
Horses are powerful messengers that unlock a field of possibilities. This equine-guided experiential session in learning the art of self-mastery is definitely a transformational experience I'll never forget, and I'll be going back for more!
My mission is to help moms find peace, break cycles, and feel whole so they can be present, peaceful, and positive moms. To receive a gift that can get you started on that journey click HERE.