I have learned a lot through my near-death experiences, but the boldest, biggest, and best lessons has probably been living in the present moment and appreciating life in the now…today.
In Master Oogway's words "yesterday is history, tomorrow is a mystery, and today is a gift. That is why it is called the 'present.'"

As moms, we want to give our children the world. We want them to have everything we had and didn't have. We want to be a better parent than our parents… and than most parents we know. But the frantic pace of life, with thousands of options to juggle, and Cinderella to-do lists, is no less than overwhelming. We put our desires off, and with them, our kids' desires, too.
SOMEDAY: We'll go to the beach… I'll write a book… We'll play scrabble… I'll go to church… I'll call my friend…I'll have time… I'll work out… I'll start saving… We'll have family night… I'll eat healthy… We'll pray as a family…
I decided to stop lying about Someday. Someday is not a day on the calendar. Life won't happen…
When I get

When I have

When I find

When I earn

When I learn
…life is happening right NOW… TODAY! Tomorrow is not guaranteed to anyone.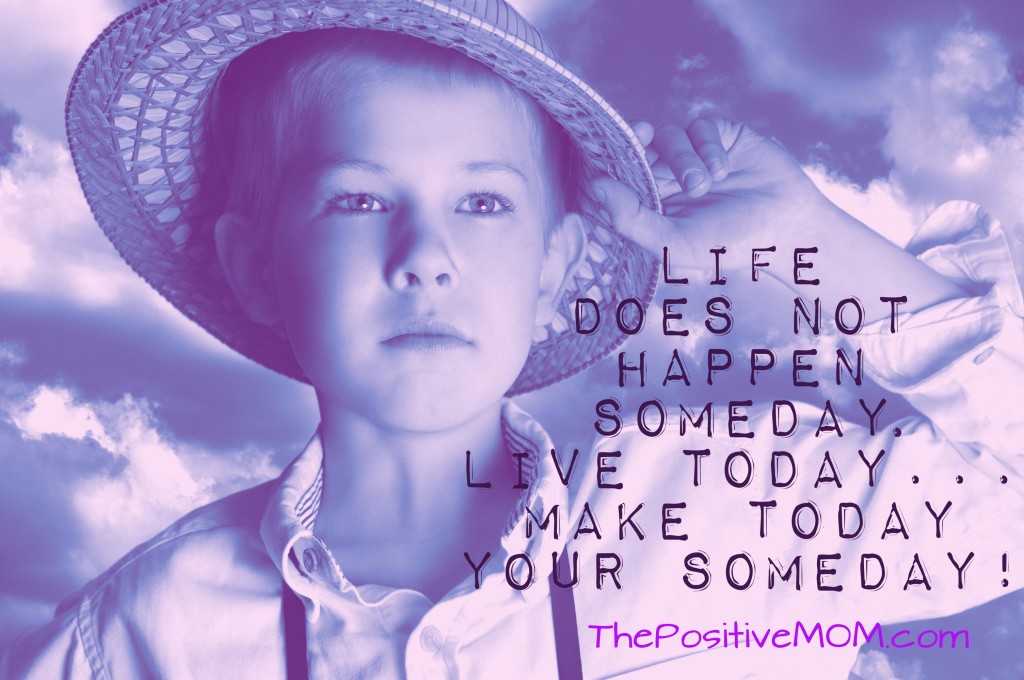 I'm not going to live waiting for someday to come. For me, that looked like "the perfect moment" to do, to have, to do. I like a proverb I learned from one of my mentors: the best time to plant a tree is 20 years ago, the second best time is NOW. The perfect moment is NOW.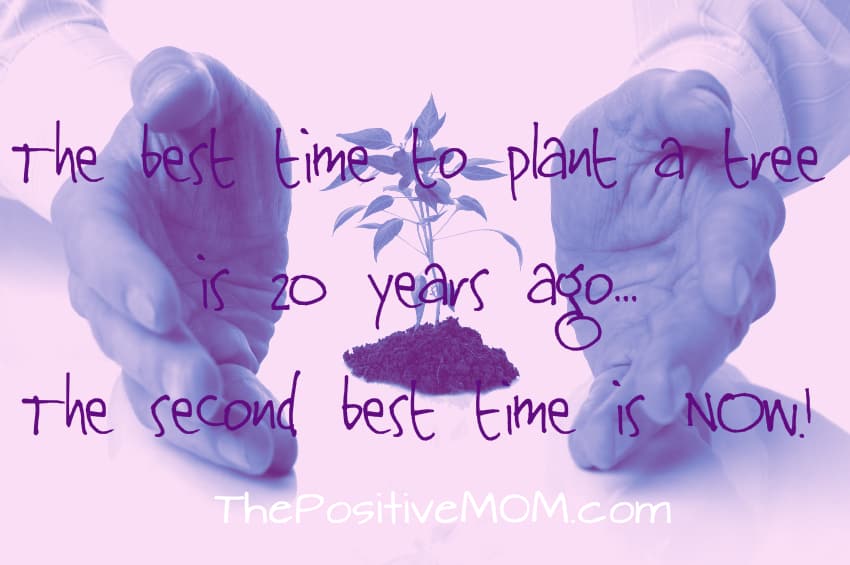 Don't get sucked up in the lie of someday. Someday is a delusion that equals procrastination and procrastination is a massive enemy to success. The Someday mentality keeps us stuck in our day to day motherhood decisions, but also in business, and in all life areas and matter.
BALANCE is key when making decisions: we must learn from the past, live in the present moment, and plan for the future.
How Can You Make Today Your Someday?
I have gained so much peace, sanity, and empowerment from understanding a simple truth: I don't have to have it all figured out. I don't even have to figure out half of the journey. It was Martin Luther King Jr. who once said "Take the first step… in faith." That's all.
You can live the life you dream of, because your dreams are a preview of what God has planned for you and your family.
Every journey begins with a step. Take it today. Don't wait for someday… Today is YOUR Someday!
[ela]