Disclaimer: This is part of a sponsored collaboration with DiMe Media and Dreft. All opinions are 100% mine. 🙂
It was January 17, a month and one day after my 25th birthday. I looked at the pregnancy test and confirmed it was positive. I cried. I never pictured myself in this life: married, living in a foreign country… and pregnant. In a moment, it all shifted. A rush of emotions came over me: unconditional love for this little person, a deep concern mixed with the desire of being a great mom and feelings of inadequacy and doubt that I would actually be capable of it. That was just the beginning of the mess and the wonder… they were here to stay.
Pregnancy was a humbling experience for the perfectionist I used to be. I learned new terms, new feelings, and skills I didn't know I had in me. I didn't have family around, and being the oldest in my family, I was completely inexperienced in the topics of motherhood. Since I lived in a military community, I took a class called "Baby Boot Camp" where I learned all the basics about baby bath time, baby feeding, and diapering. I received a bag full of goodies… and voila! I had a sample of baby detergent. I honestly was still getting over the culture shock of liquid soap, and the discovery that there was a special detergent just for babies just blew my mind. As I used Dreft to wash the cutest baby girl outfits I had chosen during my nesting days… I felt reassured I was going to be a good mom because I knew I was making a good choice (Dreft is the #1 baby laundry detergent choice of pediatricians, the #1 dermatologist recommended brand for baby clothes, and a trusted brand for more than 80 years!).
Elisha was born and soon I discovered she had sensitive skin. Being from the Dominican Republic, I was very familiar with cloth diapers, so I decided to use them as much as I could. I also used a rag or towel to wipe her instead of baby wipes, so I was always washing something. I pre-washed with Dreft at home by hand and then used it at the apartment complex laundromat. It got only messier from there. Soon after Elisha's 3-month "birthday," I was expecting Elyssa, another little girl to love, cherish, and do laundry for.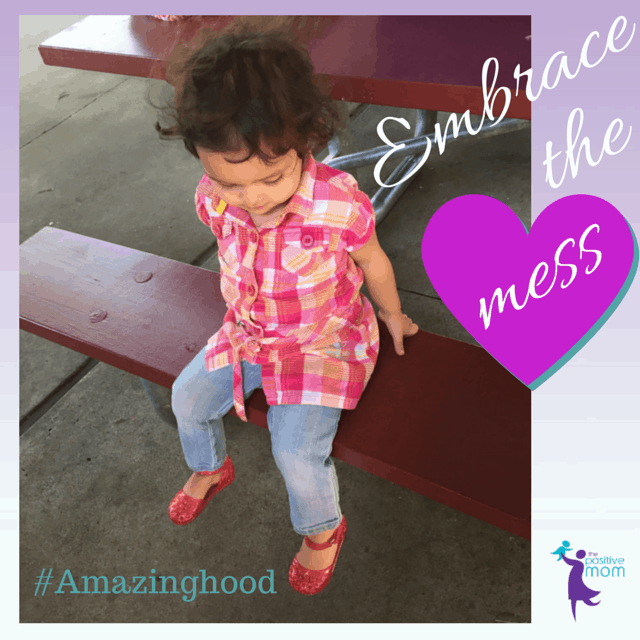 Today, I am getting ready to celebrate my third little girls' 21-month birthday, and though many things are the same – like the messy feelings and the messy laundry – being a "new mom again" is quite the wonder. Thankfully, I don't have to wonder whether I am making the right choice when I use the brands I trust. It's something I take very seriously. I've sent Taylor Bare back to the store because I had to have Dreft – it's important that fathers get involved and that they understand why those seemingly mundane decisions are so important and make all the difference. Yes, he thought I was extreme at first and that no one would die if we used a different detergent, but he wants what's best for Little Pige, like I do.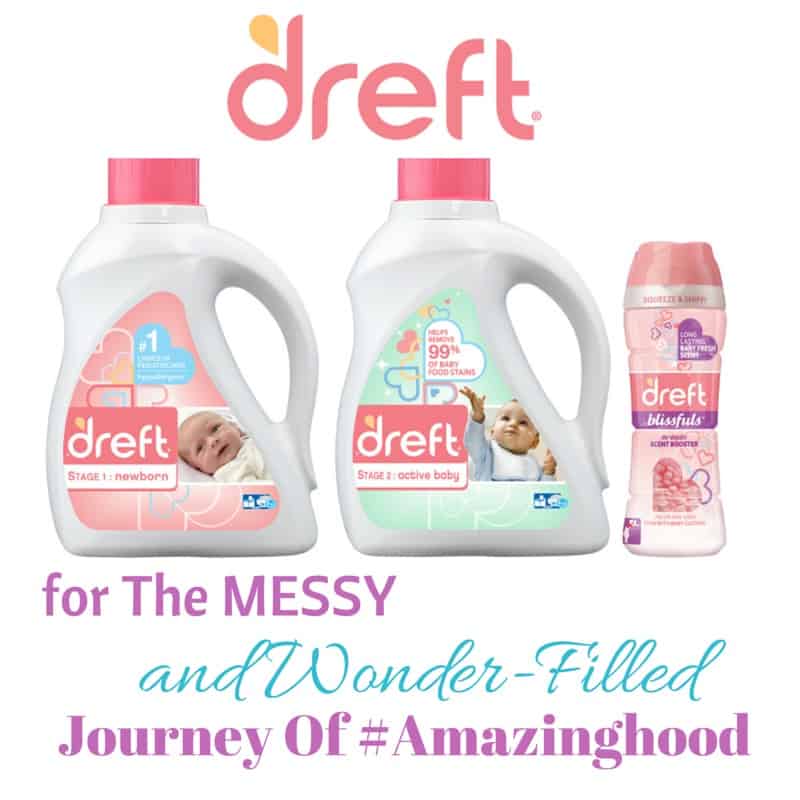 As I navigate her toddler years, and Elisha and Elyssa's pre-teen years, I am reminded of how childhood (and motherhood) is comprised by many stages, many changes, and lots of growth. The essence of my mothering remains unchanged, yet I grow as a mom, and adapt to the stages of the journey of #Amazinghood. Dreft gets this as much as you and I do, so they are too keeping the goodness, yet evolving to meet the needs of babies and the entire family, by launching a new product line up that covers three stages:
My girls were just over 6 lbs. each and they wore preemie clothes. If you are anything like me, you still have the first outfit your babies wore… or even more! Please tell me I'm not the only pack rat here. Dreft Newborn (Stage One) is as gentle as your baby's skin and the sweet little clothes that cover it, while tough on stains, too, so you can keep the cute jammies as keepsake if you really want to!
It must be the vegan food, because our little lady has some powerful energy. And you know she wants to be independent eating (AKA spilling food all over and making a giant mess). I love how she is discovering, exploring, and becoming familiar with the world around her. She's very expressive and "her mother's child" (code for "she won't stop until she gets what she wants"). Her cloth diapers are quite different from the days of breastmilk and no solids. She was potty-trained from 11 months, but lately she has decided she will let me know it's time, but refuses to sit on the potty anymore. Thankfully, Dreft Active Baby (Stage Two) is a great sanity saver because it is designed to cut through the filth and stains like no other.
And now that Elisha is taller than I am, and Elyssa is almost my height, it makes me nostalgic that they are quickly becoming young ladies – although I'm sure you will agree that they will always be my babies! Dreft Blissfuls scent-boosting beads can keep their clothes smelling like baby when the hypoallergenic detergent days are over. That's pure brilliance! You know what I mean, we love babies… their softness, their sound, and their smell. Hit play:
https://www.youtube.com/watch?v=q_pgiOH1a_g&index=1&list=PLUUY9_XLg2LkOWJr72_i8rwd0jrCoF2_
I love that Dreft is acknowledging the amazing journey that is motherhood… the #Amazinghood, because among the chores, the challenges, and the dirty laundry, we find beauty, purpose, and joy. We learn that every moment with our child is as precious as they are messy, because they truly grow in the blink of an eye, and it's not just the baby scent we miss. Which reminds me, if you go to the App Store,and search under the name "Dreft Amazing Baby," you will find "Amazing Baby Days" will help you log those magical moments you want to treasure forever – like all of them! You can make keepsake movies from photos and movies captured within the app. Going through memories of pregnancy and baby's first year is something that will never get old for me.
I can't believe it's been over 13 years since my first pregnancy test… when I officially learned I would be living in #Amazinghood for the rest of my life. That's how old Little Lamb is, too! I'm excited that all the choices I've made have shaped and continue to shape my motherhood story, and my children's childhood.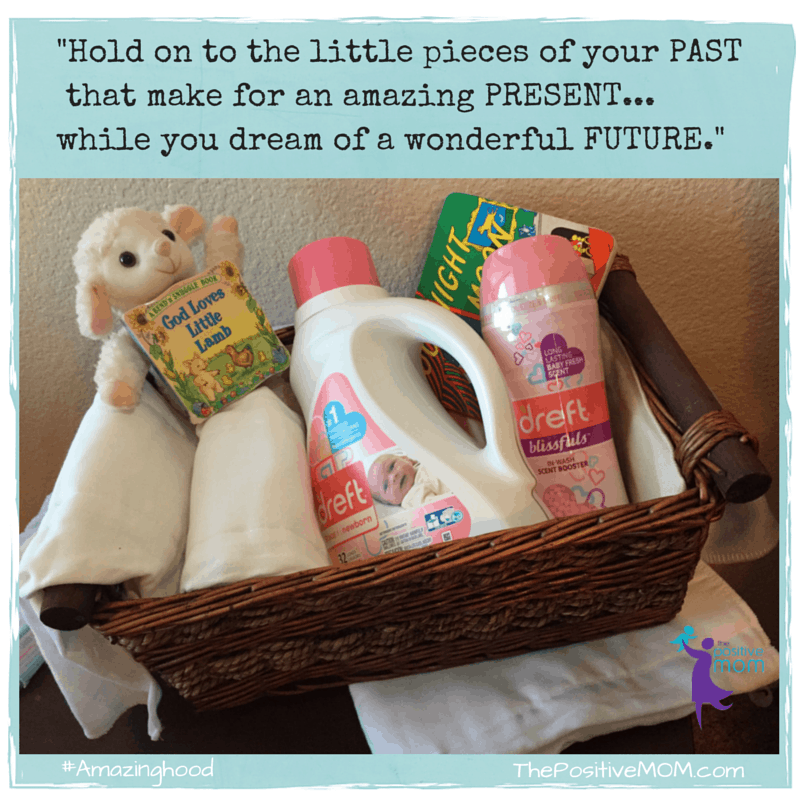 Want to be better equipped for your #Amazinghood? I'm hosting a GIVEAWAY sponsored by Dreft. So if you're over 18 and live within the US, you're eligible to enter for a chance to win a gift bundle including:
NEW Dreft product line-up

Little Me receiving blanket
a Rafflecopter giveaway

[ela]