As a little girl, I grew up with the belief that there were two types of hair: good hair and bad hair. Since I couldn't have bangs and my hair wasn't perfectly straight, I concluded I had "the bad kind." I am glad I didn't let that get to me. My dad always taught me I was beautiful just as I was and to accept myself, just as I was. And I believed him. Children believe what their role models say… and what they do.
But soon I would outgrow my small town life and moved to the big city, where you must look your best and dress for success. And letting my curls run wild was out of the question: everyone knew it was not professional.
Fast forward to life in the U.S., when my older daughters were just toddlers, I decided to start a business so I could enjoy more freedom and flexibility, and being a business owner meant scheduling an appointment with the flat iron before each client meeting. Innocently, I called this ritual "getting pretty." And so it began.
My daughters are biracial, so my Elisha has very straight long hair and Elyssa has always had shorter curly locks. I began to understand the message I was sending her when she started to speak in an insecure manner about her hair. She wanted her sister's hair. She wanted to "get pretty, just like mommy."
It was a wake up call to me that at such a young age, my daughters were listening. I started embracing my curls, which was the first step of a journey of self-acceptance, self-love, and self-celebration. Like most success principles, individual worth is not taught, it's caught.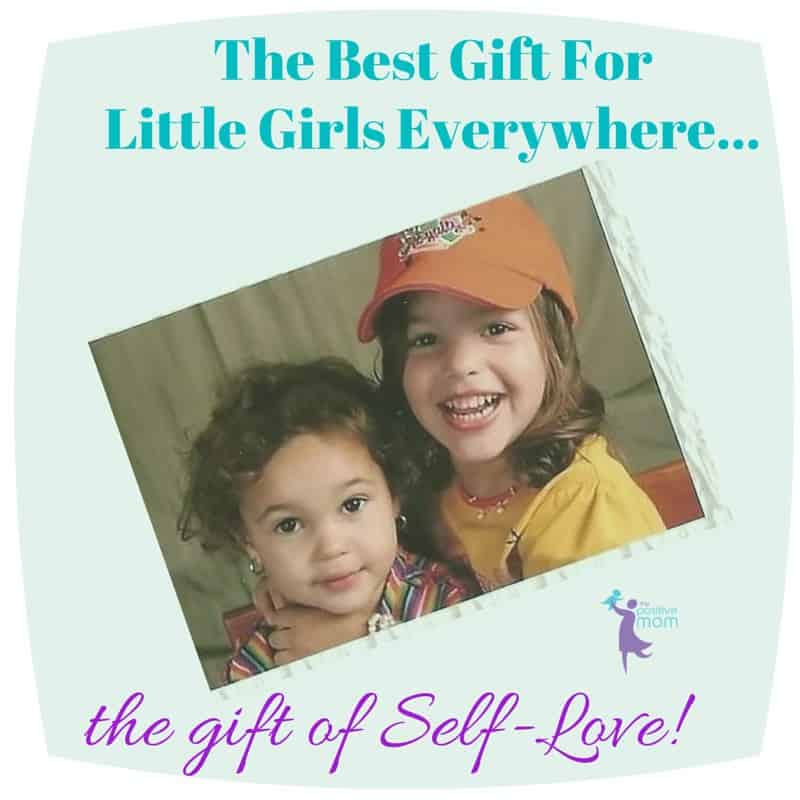 As I started to celebrate my curls and Elyssa started learning to embrace hers, it was my quest to let Elisha know that curly or straight, embracing who we are and how we are made is the best gift we can give ourselves. The best gift for a little girl is a legacy of self-love.
Unfortunately, many of us pass on limiting beliefs to our daughters. It has been reported that only 4 in 10 little girls with curly hair think their hair is beautiful. It is our duty to spread awareness so that every woman, and even more especially the rising generation, understands how beautiful she truly is and starts making friends with the girl in the mirror.
A few months ago, I watched the Dove "Love Your Curls" film and I was immediately in love. I was actually at WordCamp San Antonio in the middle of a YouTube workshop when the video started playing, and I was crying like a baby girl and tweeted about it to share the love. I just couldn't wait to get home and show this video to my daughters. We embraced each other in a wordless, tear-filled group hug, and basked in the emotions the memories of our curl struggles evoked.
Needless to say, I've become Dove Hair fanatic, and I know if you follow me, you know it shows. I've used the Quench product line to show love to my curls and I
honestly can't get enough of it. A couple weeks ago, during the Mom 2 Summit conference for bloggers where I was speaking, I was able to preview the new Dove Hair Love Your Curls book (today marks the official book launch)! This amazing book, written by best-selling author, Taiye Selasi, is a poetic tribute to curly hair inspired by the thousands of stories, photos and messages from real women and girls Dove received as a result of the #LoveYourCurls campaign.
It was a privilege for me to share an intimate breakfast with the Dove Hair team and this accomplished woman whose story is as touching and vulnerable as this book of curly celebration. I love sharing space with beautiful people who are committed to making a difference.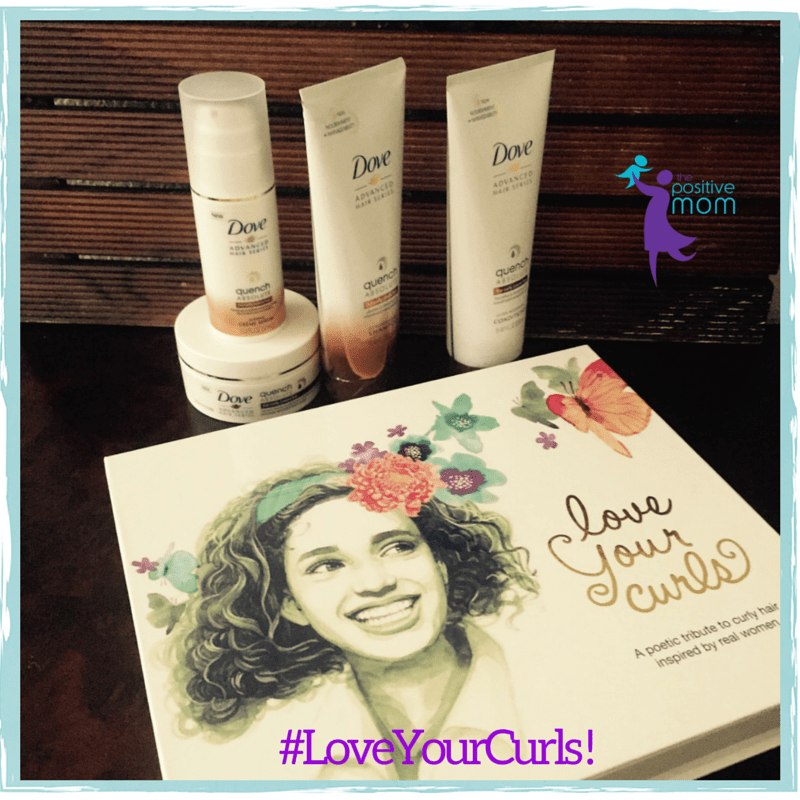 I truly love this powerful and beautifully illustrated book. And the best part is that it is available to YOU as free digital e-book, so you can enjoy it and pay it forward, too. If you go to Dove.com/LoveYourCurls, you can personalize the book and write a dedication. As soon as I found out, I did this for Elyssa and it brought the biggest smile to her face. I shared my dedication on Instagram:
"Elyssa, you were fearfully, purposely, and wonderfully made. Every inch, pore, and curly brown hair on you is as beautiful as the light you shine in my life! Keep spreading sparkles… and loving your curls!"
By providing just a bit of information, you can personalize a poem and even upload a picture of the curly girl in your life to create a watercolor portrait. It takes just a few minutes and you are able to download the customized book in several formats on iOS or computer. The non-customizable version is also available for download at Amazon, Google Play, and iTunes.com.
The best gift you can give a little girl in your life is the gift of self-confidence. It is to equip her with tools like these that help her get rid of the pressure, anxiety, and doubt that causes low self-esteem, to empower her to be herself, and to encourage her to live her own beauty story because beauty comes from within.
As I look at my daughter today, I am in awe of her confidence, her vibrancy, and her joy. She inspires me. She is powerful in what she says, what she does, and what she creates. I am convinced that as we give ourselves permission to love our unique beauty, we send out signals so that others can do the same. It does take courage to end the cycles… to be natural, to be you… in your own skin, in your own hair, in your own expressed self.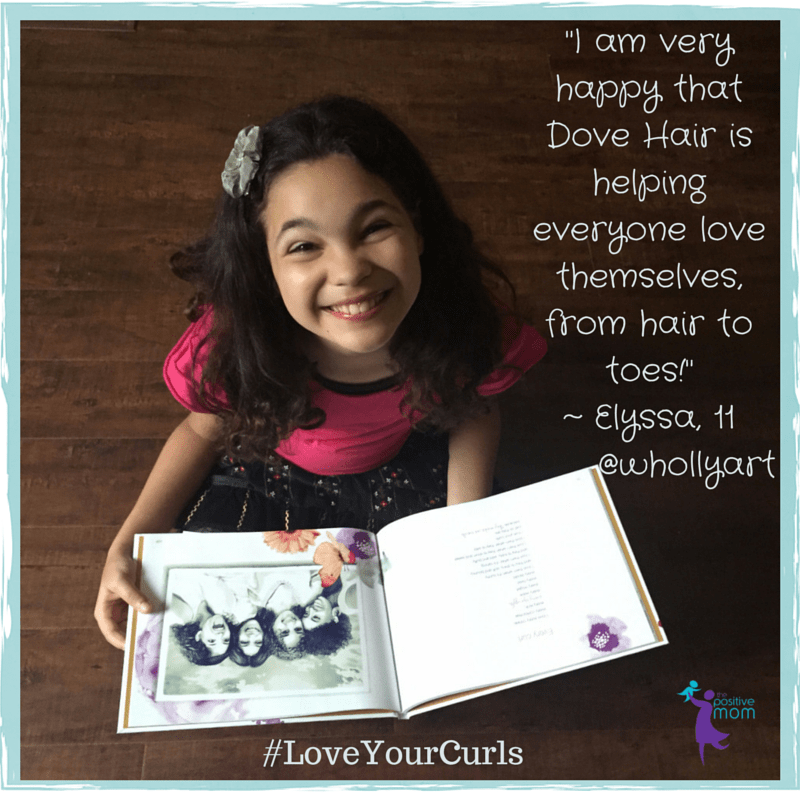 And because YOUR story has the power to equip, empower, and encourage curly girls around the world, I would love invite you to share an hour of fun and inspiration at the #LoveYourCurls Bilingual Twitter Party with @Dove Hair on 5/20 at 8pm EST as we explore Dove Hair's new poetry book Love Your Curls to inspire girls of all ages everywhere! Will you join us? Besides the ripple effect you will be starting, you can win wonderful prizes, and meet inspiring people. Triple win-win! RSVP HERE!
As we learn to accept, embrace, and celebrate ourselves, we become instruments of love. Where there is self-doubt, we spread self-confidence; where there is anxiety, we sprinkle ease, where there is hurt, we provide healing, where there are tears, we paint smiles, where there is beauty (because beauty is everywhere), we point it out, with joy, passion, and enthusiasm.
Who will you gift the Love Your Curls book to? Share your curly girl story with me… and…See you at the Twitter Party!
[ela]
This is a sponsored campaign in collaboration with Dove Hair and Latina Bloggers Connect. However, all opinions expressed are my own.