The past two months have been crazy and exciting. Crazy, because moving takes a lot of time, energy, and money. AND, because I worked it into the time when I was attending 7 conferences, blogging, and holding interviews for various podcasts and tele-summits, it was just madness.
This post is not about how to have a stress-free move because while it may be a real thing and a true story, it is not the kind of move I had. It was stressful – just not as much as it could have been. And I sort of moved twice within three weeks: from Dallas to Fort Worth (a 45 minute distance that feels like two different planets) and from Florida to Texas – officially.
It was a good, much-needed move. Taylor Bare commuted an hour for over a year and that was getting old, especially after we got down to one car. And we wanted desperately need more room to roam. Of course, with moving, it's really sad to say goodbye to your church family, neighbors, and the comfort zone of "I know where everything is and we are used to our normal."
Before I go into the details of the cross-country move (because I know you're puzzled), I'd like to share some ways you (or someone you care about) can have a less stressful move.
Top 5 Ways to Have a Less Stressful Move
Start organizing yourself early. By giving yourself time to sort between what you will keep, what to recycle, what to sell, and what to discard, you'll end up making the transition into your new home a lot easier. Also, by spreading it out, you don't feel overwhelmed at the last minute.
Compare moving services and moving trucks. A reputable, reliable mover will give you peace of mind. We actually rented a Penske truck and did it ourselves, enrolling "a few good men" from our church. The move went really smoothly, except for the fact that I wanted to do all the laundry before unplugging the washer, which didn't go over well with Taylor and his moving friends. It worked itself out. Oh, and back to the moving truck, a great tip is to let your neighbors know what your moving date is (so you can say good-bye and) so there are no conflicts with parked cars and garage/driveway access.
Use medium sized boxes and label them. I've spent lots of cash on moving boxes and supplies before because I left everything for the last minute. This time, I asked around and, fortunately, some ladies had some boxes they no longer needed and were happy to get rid of. When the boxes are too big, especially for someone like moi who has thousands of books to pack, they become really difficult to move. It's preferable to box as many things as possible and seal the boxes. I didn't follow that 100% and won't make the mistake again. I do give myself some points for keeping the cables together with the corresponding devices, because that was a sanity-saver. A great tip for labeling boxes is to add the room along with the contents in the description. It was really a breeze to know which books belong to the girls and which books were mine. Everything was also padded and safely taped, so nothing really broke.
Do your research. There are so many services to arrange for and people to notify when moving. The public utilities must be on, the telephone, and Internet connected (what did we do before Wi-Fi?), the old address forwarded (and for me, getting a new P.O. Box for business mail), I don't have cable TV, so that's one thing I didn't need to do. Then there's finding a new homeschool group (if your kids go to regular school, I'm sure you found out all about it), parks nearby, a new bank, what church to attend, new piano instructor, new voice coach, new everything! You can also find a new friend that needs boxes, so they can be re-used. They also have recycling centers everywhere nowadays, which makes me so happy!

Use A Moving Checklist.

I love checklists! They are amazing tools when my brain is scattered, which is probably more often than I care to admit. I can somewhat be a skilled planner by nature, but being a mom means you tends to forget little (and medium, and big) details. You can guarantee that the move won't be perfect, but having a plan in place will help alleviate the stress that comes with moving to a new home. The most forgotten items in a move are:
Health records and veterinary records (for those with pets)
School / Homeschool Records
Appliance records and emptying the contents of appliances that will stay behind
Banking records and safe deposit box
Garage door openers, garage supplies, and spare keys
Dry cleaning, laundry supplies, contents of linen closets and under the sinks
Disconnecting utilities (old) and connecting utilities (new)
Telephone devices and remote controls
Bar-B-Que, backyard tools/hose, and patio furniture
Pool supplies, potted plants or herbs
Rugs/Carpets, Front Door Mat
Recent Mail
Whew! This doesn't even scratch the surface. Needless to say, it's better to be rested for all this activity, and to have ways the kids could help and be entertained without getting in the way of the fun.
After the first move was completed, I was headed to Arizona for Mom 2 Summit where I was speaking, then to Collision Conference in Las Vegas, and then to the Disney Social Media Moms Celebration in Walt Disney World. Boxes anxiously awaited, and then we brought even more boxes. Talk about CRAZY!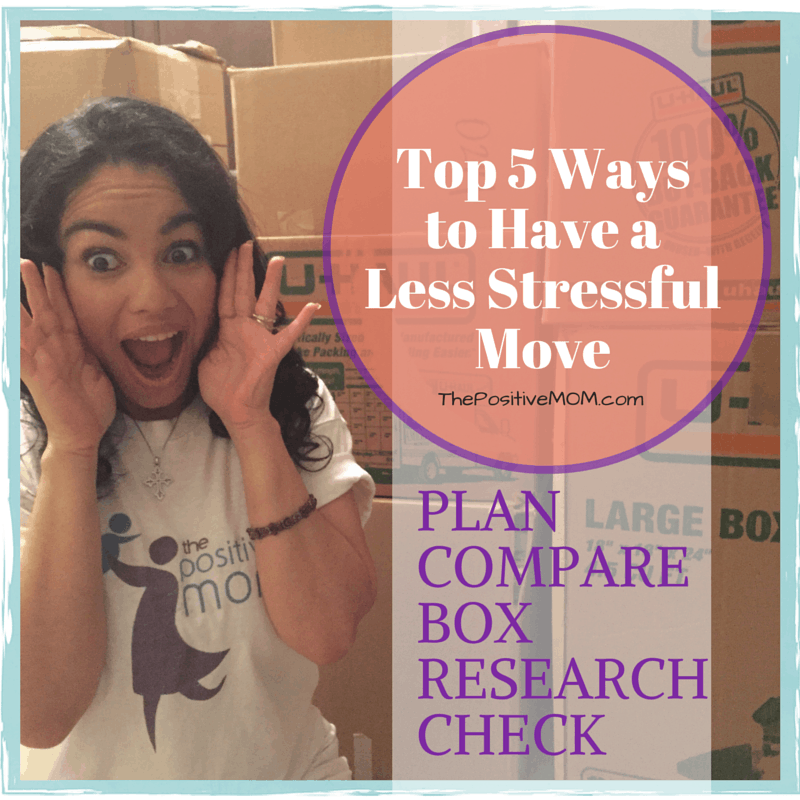 When I moved to Texas, I seriously brought what fit in my car and I had no clue that I would meet Taylor Bare, get married, and have a Little Texan [Pigeon]. That was in 2011 and it wasn't until a few weeks ago that we actually drove a Penske truck full of my belongings [and by we I mean "he"] and I became an official Texas resident. Even though I'm not done with my move and I'm still unpacking and organizing, I'm finally starting to feel home. That's the story [morning glory!].
I think the main take-away for me has been to give myself grace and be flexible. What about you? Have you moved recently or planning a move? Share your best moving tip or biggest moving mistake with us! Un abrazo (hug!)
[ela]