I had the recent honor to sit down with Dr. Erica Montes for a conversation about the impact of an unplanned pregnancy.
This is a topic that is dear to my heart because I know firsthand what it means to suddenly discover that you are pregnant when you really didn't plan it, you didn't expect it, and you're not even close to being ready for it.
What is an Unplanned Pregnancy?
An unplanned pregnancy or unintended pregnancy happens when pregnancy is unwanted, never desired, or happens earlier than desired.
I had not even remotely planned to become pregnant at 42 years old. With the conception being non-consensual and the recent separation from her biological father, it was really a shock for me.
Of course, when I finally confirmed I was pregnant with my fourth child, she was wanted more than anything in the world. And with that, came changes that impacted every area of my life and my family.
Unplanned Pregnancy: A Public Health Issue
In 2011, approximately 45% of all pregnancies in the U.S.A. were unintended.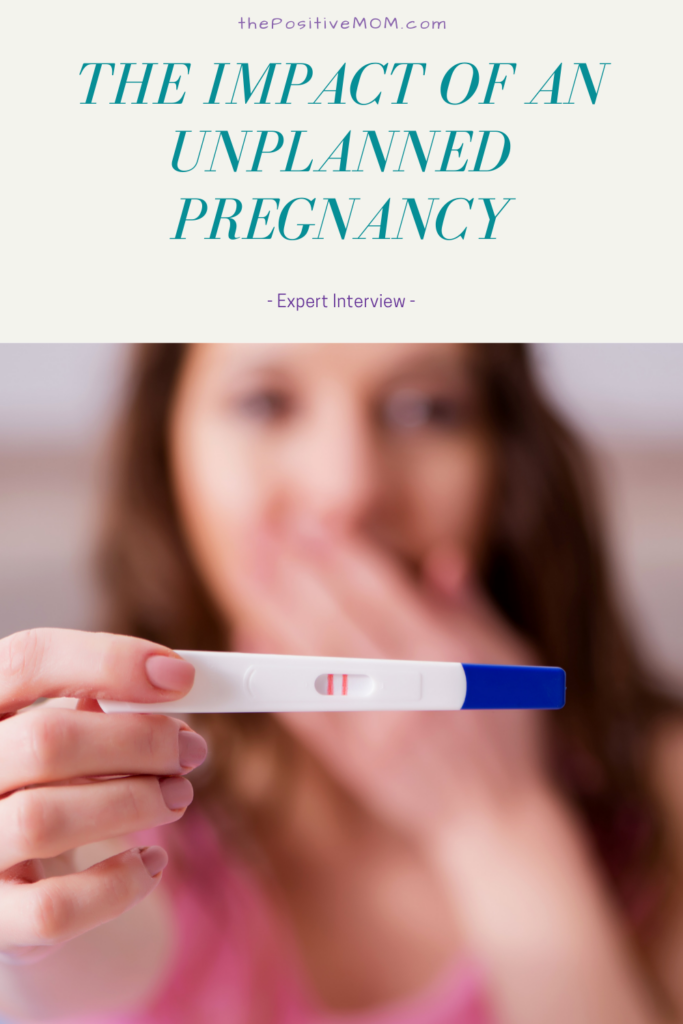 For some women, an unplanned pregnancy can bring joy, and for others, it means an uncertain future.
A 2016 survey of 1,990 women of reproductive age (aged 18-44) found that many women believe that unintended pregnancies (UIPs) can impact their lives, including their educational goals, job status, income earning potential, physical, mental, and emotional health.
UIPs (unintended pregnancies) disproportionately impact women aged 18-24, women of color, and women from low economic backgrounds.
According to data from the National Survey of Family Growth from 2006-2010, of the 967 pregnancies among Hispanic and Latina women, 48% of them were unintended.
That's why I was so thrilled when I knew I was going to have the chance to interview Dr. Erica Montes. Let's get to know her a bit!
Interviewing Erica Montes
Dr. Montes is a board-certified OB/GYN and founder of The Modern Mujer Health Blog. She's passionate about prioritizing reproductive health and she's a mom of 3!
She's a fellow of the American College of OB/GYN. She received her medical degree from the University of Texas Health Science Center in San Antonio. She was actually born and raised in Texas, which is great because that's where I've been living for the past decade.
Dr. Erica Montes completed her residency at the University of Texas Southwestern Medical Center-Parkland Hospital where she was elected one of three chief residents at the largest program in the nation. She also graduated with honors, from the University of Texas at Austin with a degree in biology.
We chatted about how women can find resources and learn more about family planning and contraceptive options.
Unplanned Pregnancy Prevention
Many unplanned pregnancies can be prevented. Dr. Montes shared some wonderful tips for how we can, as women, bring up the conversation with our health care providers to find the best option.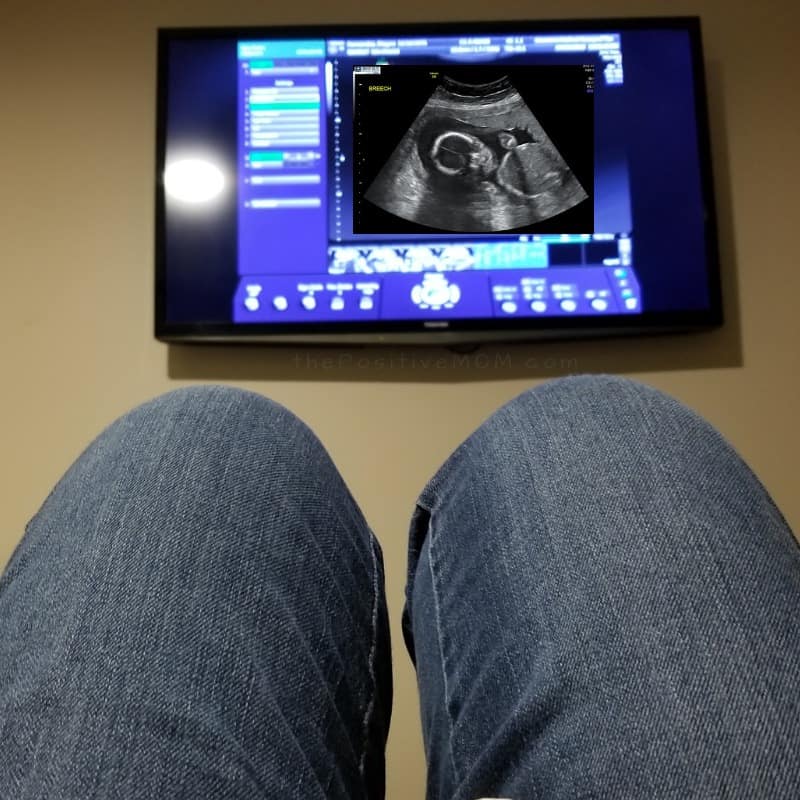 According to data from 2006-2010 published in the American Journal of Obstetrics & Gynecology, Hispanic and Latina women are more likely to use less effective contraceptive options compared to white women.
For some women, limited access to information, tools, resources, and contraception can make it hard for them to be in control of their reproductive health.
How Unplanned Pregnancy Can Affect Women
I definitely am happy to have my little one. She is a blessing in every single way and I just thank God for her. This isn't to say that the pregnancy did not affect me or my family.
Unable to work and produce the same level of income to provide for my family as a single mom and sole provider.
Afraid of pregnancy and birth complications.
Not able to attend college.
At high risk when it came to my health and well-being.
Unable to do housework, including preparing meals.
Compelled to go to therapy and support groups to keep sane.
Not able to drive for a while.
Triggered whenever someone asked about how I "got pregnant" and the associated stigma.
This all put a toll on our household and undue burdens on my teen daughters, who had to pick up many of the responsibilities I couldn't fulfill.
I did have an emergency fund and lots of support from my friends and family, so I was able to get by during these hard times, but that's not the case with most women who experience an unplanned pregnancy. An unplanned pregnancy affects the family's financial well-being.
An unintended pregnancy increases the risk of maternal depression and stress. When these children are born, they are more likely to face developmental risks and to have poorer physical and mental health than those born out of pregnancies that were planned and intended.
La Doctora Montes says:
Unfortunately, it can lead to mental and physical health risks, and it can also lower the potential that women can achieve in their education and in the workforce.

Thankfully, over the last several decades, women have made great strides in their education, especially Latinas.

We see that their college enrollment has increased by 15% in the last decade. And so, women nowadays really want to be able to have control of their future and be able to plan their family out.
The Contraception Talk
The contraception talk can be uncomfortable, but it doesn't have to be.
Dr. Montes mentioned that has had these conversations with her own doctor and, she has these conversations every day with her own patients.
Essentially, there are a number of contraceptive options to consider, and when considering her options, a woman may talk to her health care provider about what she is looking for with her contraception, including effectiveness, safety profile, availability, and cost, among other things.
There are the more commonly known options, which are short-acting, which include a pill, a vaginal ring, a patch, and also the injection. And then there's the LARCs, or the long-acting reversible contraceptive methods such as the intrauterine device, more commonly known as IUD, and also the implant. And finally, the more permanent option is usually tubal ligation.
Contraceptive Factors to Consider
It's imperative that we understand our options as women and that we create our own reproductive life plan. I recommend that we get clear about our personal goals about becoming pregnant: Do we want to have more children, if so, when (timing and spacing), as well as what our health needs and contraceptive needs are.
Contraceptive services and contraceptive counseling are an important part of that reproductive plan, so you can choose a method that is safe for you and you can use correctly and consistently.
La Doctora Montes reminds us that birth control is a personal choice, it's a personal decision. She recommends we take into account factors, such as:
Your daily lifestyle
The risk with each contraceptive option
Your past medical history
What you're looking for out of a birth control method
Whether the method is FDA approved or not
Finding the Right Physician
Dr. Montes' advice is:
Take all your questions to your physician. When you're able to get an answer to all your questions, you'll make the best decision for yourself. Find a physician or a women's healthcare provider with who you feel comfortable.

I usually recommend patients to ask family members, in general, just to see who they recommend. I think it's important for women to be able to have their questions ready, make sure that they ask about misconceptions because that's out there everywhere, especially on social media. Let your physician help you decide what the best method is for you.

That's why working with this women's health company, Organon, working on this great program in order to provide that information about different birth control options and how to have that conversation with your physician is something that I'm very proud of and be very happy to be a part of.
She recommends visiting whatsnextforher.com to learn a little bit more about different options and how to have that conversation.
The website is bilingual, which I love, and I love that she gave that resource for us Latinas to get accurate, reliable, and trustworthy. This piece of advice from Dr. Montes is especially for us:
Speak to a physician that speaks your language and understands your culture.
Preventing Unplanned Pregnancy
Taking the right steps to help prevent unplanned pregnancy can make a big difference. Family planning benefits women tremendously, and in turn families and society at large.
Planning our pregnancies can allow us to provide the nurturing, resources, and support that are critical to a healthy childhood.
Have you or someone you know experienced an unplanned pregnancy? Share the story with us in the comment section below.

© Elayna Fernández ~ The Positive MOM
Be sure to Subscribe to blog post updates, so you never miss a thing!