My daughters and I are celebrating along with Latinas worldwide. As Elena Of Avalor declares "It's finally my time!" we feel we're ready to rule right along with her. Elena of Avalor is the first Latina Princess, and she truly embodies what it means to be Latina!
Elena's mythical kingdom is infused with Latin American culture, full of vivid colors, happy music, and characters that represent the diversity and values of what it means to be Latina – even in a fairy tale setting.
I actually believe in fairy tales and I am excited to know my daughters can learn about diverse Hispanic cultures through a beautiful, compassionate, and bold teenager like Princess Elena.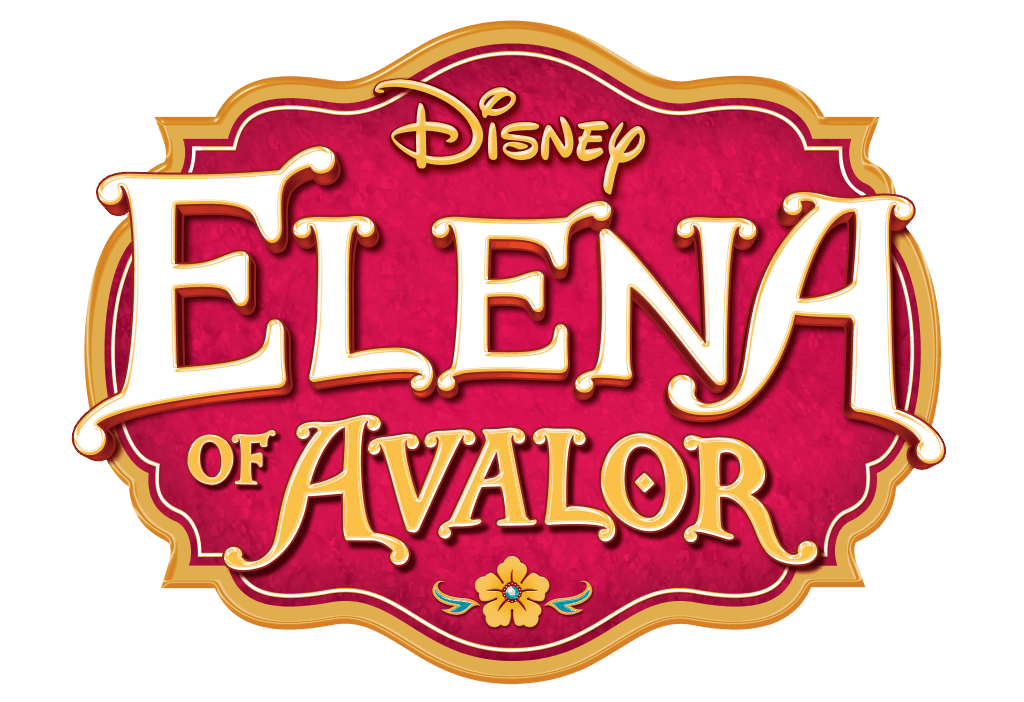 Elena could very well be part of my E family. As a matter of fact, my name, Elayna, comes from the Greek name Elena, meaning "bright, shining light." She has two last names: Elena Castillo Flores, has dark skin, dark eyes, and dark hair, which she decorates with a flower, just like I usually do. Plus, she is voiced by a Dominican (Aimee Carrero), which is where I was born and raised.
I love Elena. And so do my daughters. I believe it is such a beautiful experience to see yourself represented on the screen. Elena of Avalor looks a bit more like them, compared to the other princesses, but what is most authentic about Elena of Avalor are the values of family, friendship, and faith she demonstrates in her actions and traditions.
Elisha and Elyssa feel that Elena of Avalor is a great role model for young Latina girls everywhere – and that because of her kindness, courage, loving nature, and dedication, all girls will benefit from modeling her, and will be able to relate to her, no matter her ethnicity or nationality.
They consider the 16-year old crown princess Elena of Avalor as helpful, brave, loyal, and adventurous, and they love that rather than a film, we can learn many lessons from Princess Elena and her friends, family, and of course, the animals in the show.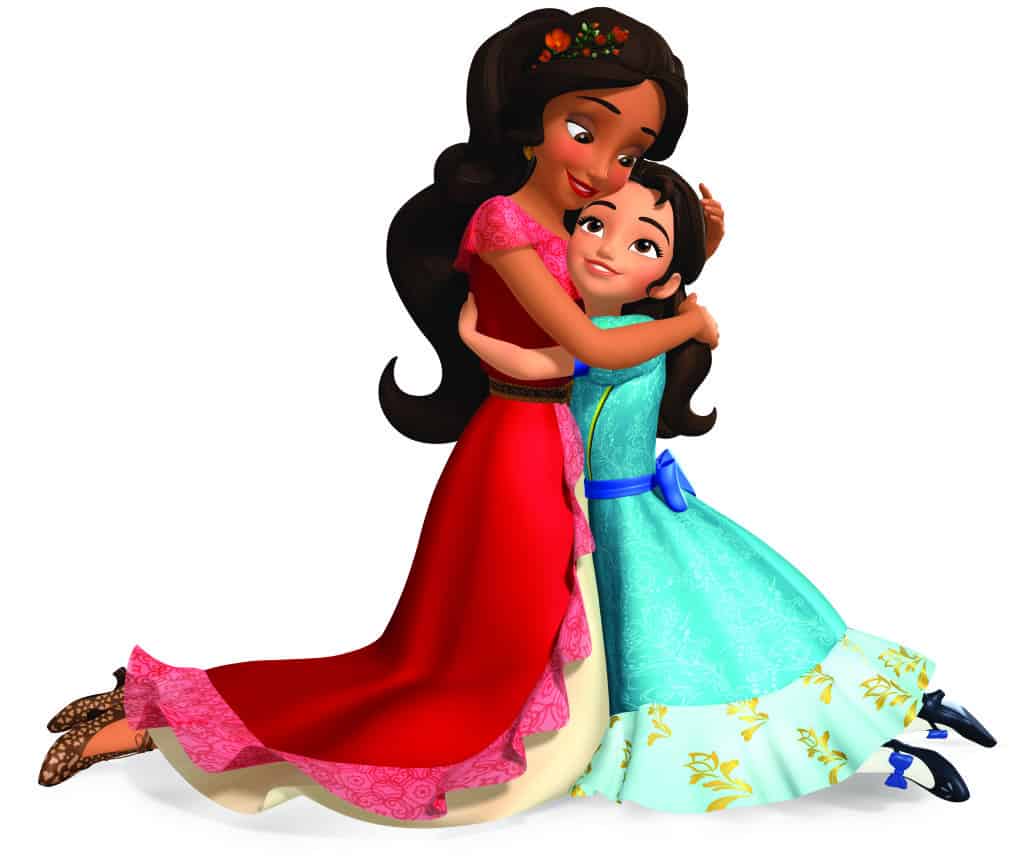 Elisha and Elyssa both love that Princess Elena has a much younger sister, Isabel, and that sisterly love is a strong theme in this Disney Channel series. They are best friends and I am very blessed to see the bond they share, and to know how much they treasure their little sister (AKA Little Pigeon) Eliana, is something that truly melts my heart.
My daughters see Isabel as a supportive, kind, and understanding little sister, and they are looking forward to learn more about her.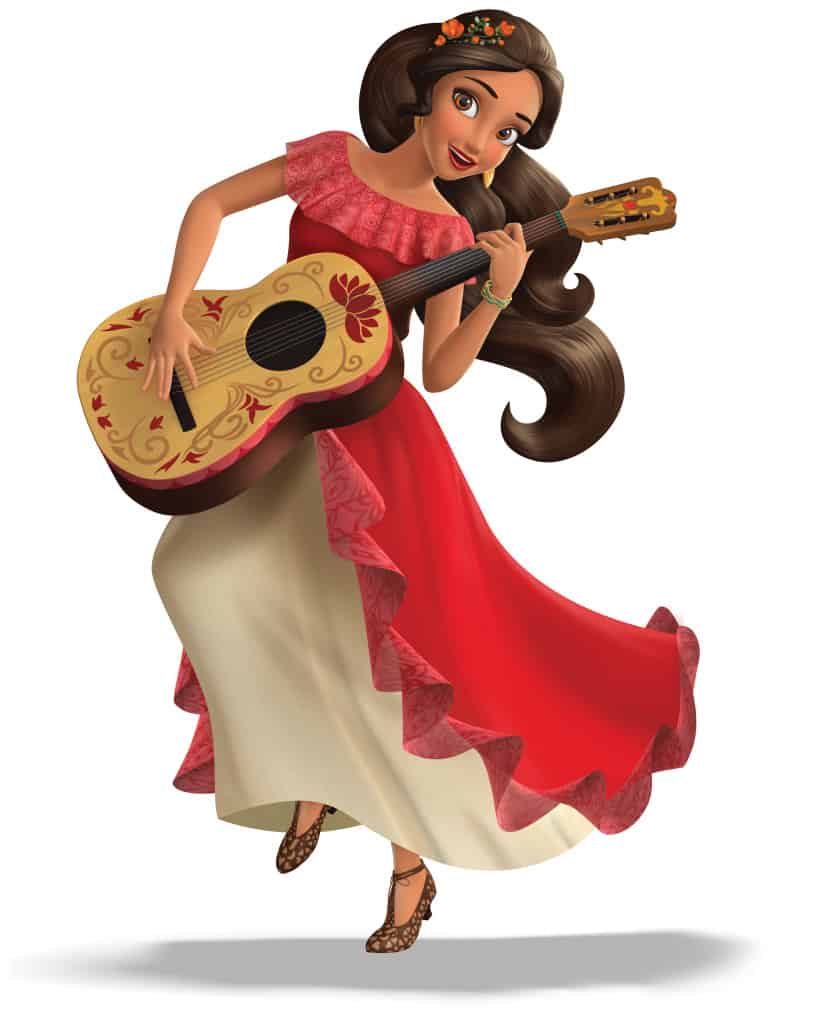 Elisha and Elyssa also see themselves represented with Elena because she is a singer, dancer, and plays the guitar. My daughters also play the piano, and love learning Latin folklore through music and dance.
I am eagerly awaiting Disney Channel's Elena of Avalor's premiere on July 22 at 7 PM. We are going to start the celebration with a Twitter Party on July 21st at 8 PM ET / 5 PM PT and continue with a viewing party full of laughter and fun while the premiere episode airs. Who know… we may make a tradition out of it.
To be completely transparent, I love that my girls get a Latina Princess, and I also love that I get a Latina Princess! I feel such a strong connection with Elena of Avalor:
Princess Elena is driven. Princess Elena is BOLD. Princess Elena is passionate. Princess Elena Castillo Flores feels it's her duty to protect everyone. She's resourceful and independent. Elena of Avalor is willing to take a stand to defend those she loves.
Princess Elena is empowered. She is ready to take her rightful place as Crown Princess in the kingdom of Avalor. She is fun and is ready to dive into the music, magic and mystery of her new beginning, without dwelling in the past.
Elena of Avalor accepts the help of her younger sister, Princess Isabel, her grandparents, Francisco and Luisa, and her friends, yet knows that in order to learn to boldly lead, she must do what SHE thinks is right.
I love how Princess Elena is not afraid to own her success. She's not afraid to claim "I defeated" and "I achieved," and to prove she can lead, while keeping humble, graceful, and leading with compassion.
Are you excited about the first Latina Princess? I invite you to join me on July 21st at 8 PM ET / 5 PM PT for the #ElenaOfAvalor Twitter Party and to watch the Elena Of Avalor premiere! Elena of Avalor's journey begins July 22 at 7pm/6c on Disney Channel!
For more fun updates and details, follow Elena of Avalor on Facebook (there's a video with my daughters and I in it you cannot miss!) and subscribe to the Elena of Avalor YouTube videos.
Bienvenida, Princess Elena!
[ela]