We were masterfully designed, and therefore, each of us has a warning voice that comes from within, which is meant to help protect us from danger, destruction, and discomfort. We call it fear… and we all feel it, including our kids.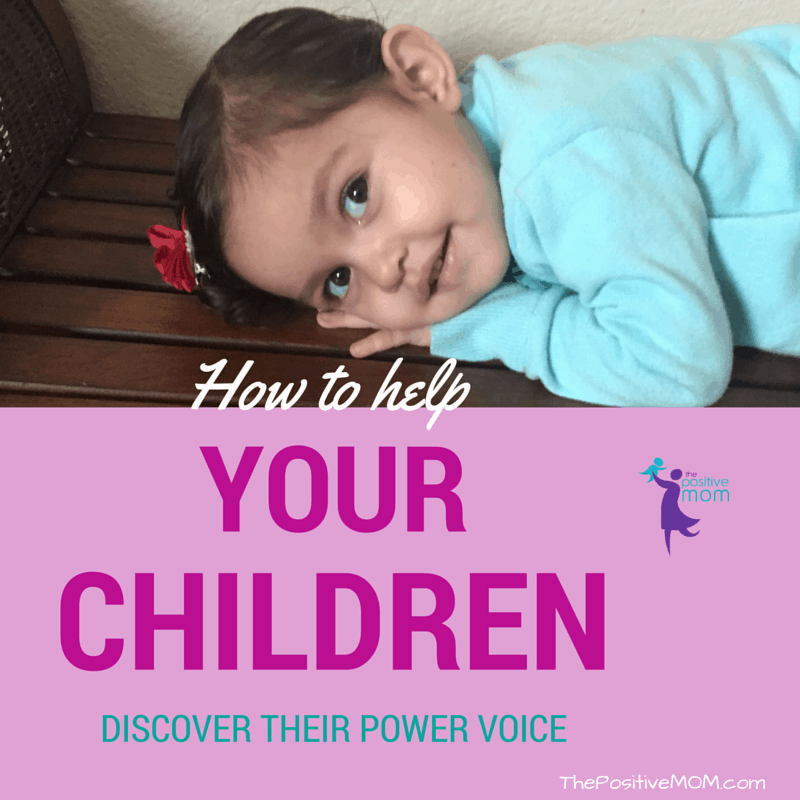 As a mom, it can be tough to find the balance between encouraging your kids to be bold, to have courage, and to go for their dreams, and to keep them safe and sound from all the possible threats that are so real in our world today.
We are also concerned for our kids.
We have our own fears to deal with.
We cannot predict any outcomes.
This can be unnerving… and it is not easy; however, it is possible and, very rewarding.
The new heartwarming film The Good Dinosaur, from the innovative minds of Disney/Pixar, addresses this dilemma for our niños y niñas, showing us the power of confronting and overcoming your fears, and discovering who you are meant to be.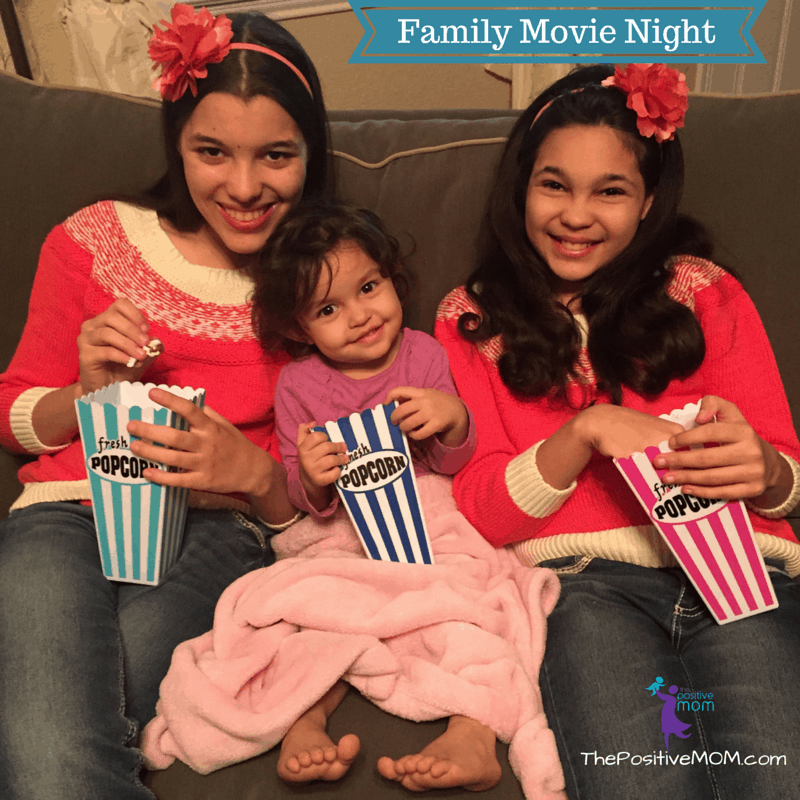 Miedo, in Spanish, the word fear comes from Old English fær, meaning "calamity, sudden danger, peril, sudden attack." Some of the words that are related to fear are: horror, fright, petrified, scared, shocked, hysterical, mortified, terrified, dread, alarm, panic, and even anxiety. Imagine that!
As a little girl growing up in the poorest neighborhood of my hometown, I always had big dreams, and you know what comes with big dreams: BIG doubts. However, I had wonderful examples of people in my life that conquered their fears and followed their dreams: my dad became a successful entrepreneur against all odds, my mom juggled high school and college while raising three children, and they both instilled in us a love of learning and a strong work ethic. And they often told us stories of our abuelos y abuelas and how they persevered and kept the faith – no matter what! Faith is a big component of my cultura, and it has shaped who I am and how I parent. It's no wonder that entrepreneurship, education, and motivation are such a huge part of our family.
Our kids must learn at an early age that fear can be a healthy response to an imminent danger, threat, or loss of safety, but fear can also hold us back from achieving our true potential. Fear can be a gift or a curse… and the good news is that we get to choose what we make of it!
In the Good Dinosaur movie, our littles can see this play out in the life of Arlo, an adorable apatosaurus, who often feels smaller in all senses of the word, inadequate, and incapable. I've felt like that many times – have you?
Arlo's journey kept every member of my familia on the edge of our seats, made us laugh and cry, and most of all, taught us lessons along the way. We each learned something unique and valuable from this bella movie full of humor and acción, because we could all relate. I loved watching it with my family and reflecting on what it personally taught us.
Our favorite part (I think it will be yours, too) is when Arlo makes an unlikely human amigo, and they help each other navigate through a harsh and mysterious landscape (which we may call life). It is my belief that the most enslaving fear we face is the fear of each other. As a diverse world, becoming friends with all is the ideal goal, rather than only with those whose lifestyle, skin color, way of worship, political views, and customs are familiar.
Like Arlo, we must too, learn the power of confronting our fears, and discover what we are made of. We have a divine make up, and recognizing this may take some trial and error.
I've taught my daughters to face their fears, and though I can recount some moments of courage, as well as some moments in which I was "faithing it," they sure know I am often afraid. I teach them that we do not follow our dreams, go for our goals, or embrace our lives in the absence of fear; we do it in the presence of it.
We have a sacred opportunity as Madres to help our kids to learn how to harness the power of their fear to move them forward in the direction of their dreams. Fear will keep them from making friendships, trying a new sport or art interest, and later in life, from applying for the job or the scholarship, starting a business, or taking chances that are necessary to experience joy and satisfaction in life.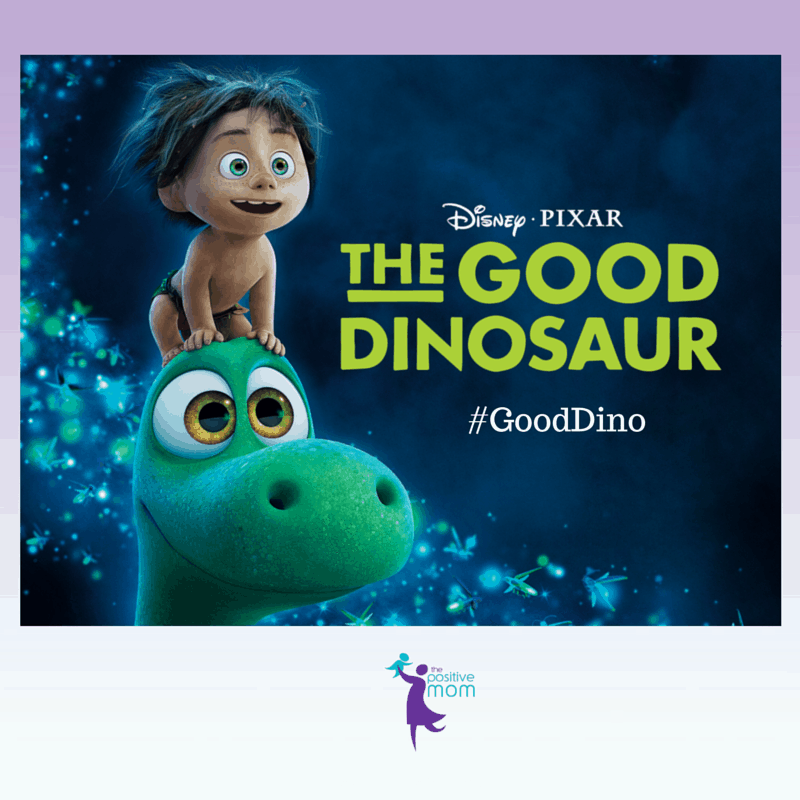 Disney/Pixar's The Good Dinosaur will be available on Blu-ray™, Digital HD and Disney Movies Anywhere, February 23rd. You can get your copy here http://di.sn/6008BkPGy. So you can have the chance to enjoy it in the comfort of your home, with the people that you love, and you can use it as a tool to teach your children how to find their roar, their power voice, and to be honest, it will inspire you to do the same, too.
Let's teach our little ones that fear can simply be a sign that you want more out of life, that there's a hidden value to explore. One of my mentors (Jack Canfield) says "everything you want is on the other side of fear." We can use all the physical excitement that fear creates in our body to propel us to a higher vision of our life.
Let's use the mantra "do it scared," and communicate openly to our kids when we have felt the fear of moving forward and did it anyway. Courage is following your heart in the presence of fear.
There is a code on how to deal with fear: as we act toward fear, it gets easier. You strengthen your bravery muscles, and gain courage and confidence by every experience in which you stop to look fear in the face, and challenge it.
Just like darkness cannot be in the presence of light, knowledge can dispel fear. I usually ask questions about what my girls have been afraid of, and they end up not being afraid after all, having clarity, or knowing what is required next. By deconstructing "the big thing," into little, more seemingly achievable and less "scary" steps, helps kids understand that life is more about processes than events. When my daughter received an assignment to become a pianist at our church, it felt overwhelming, but when we talked about "one song at a time," her fear turned into excitement and confidence, because she loves to learn and play songs in the piano, and we just got the girls a new piano, so she is fully equipped for the task.
Storytelling is the best way to teach concepts, values, and lessons. That's why movies, books, and your own personal stories can inspire our little ones. Think back to a moment you were really frightened or nervous about doing something, and tell your kids that story. Repetition is the mother of all learning, so be like abuelo and tell it over and over and over again. Next time, you'll just need to say: "Remember when….?" and they will unanimously say "I know, mamá!" and roll their eyes, but that means they really got it! Are you surprised to know eye-rolling could be a good thing?
Because the opposite of fear is love, having a vision of what you would love to accomplish will help you move past the fear you are feeling. Encouraging our kids to describe and visualize their dream can help them keep motivated and fueled to go the distance. Arlo demonstrated this really well that "love casts away all fear," so you can use that scene (you'll know exactly what it is) to illustrate that point. I like to buy movies for this purpose (and Disney Movies Anywhere makes it really convenient because we could be viajando -traveling- and don't need to pack all the cases). When you watch the movie for the fifth time, you can pause and interrupt to talk about it, but the kids won't be so thrilled if you pause the first couple times they are watching it.
Becoming friends with fear is a great strategy for life because it will always be there. Do not let your kids think that they will gain confidence and fear will go away. Explain that there are different ways to feel fear and new adventures wherever we go. Arlo faced fears at home, then different ones away from home, but the fear that helped him live a life of joy and earn his mark on Earth was the fear of not being who he truly was, the fear of not doing the right thing, the fear of not being happy – that's a fear we can all embrace.
How are you going to help your kids find their roar? Share below and continue the conversation online using #GoodDino and get Disney/Pixar's The Good Dinosaur on Blu-ray™, Digital HD and Disney Movies Anywhere on February 23rd! Remember, you can get your copy here: http://di.sn/6008BkPGy.
[ela}